Air Freight Forwarders
Welcome to LEELINE! The best air freight forwarder for your air cargo needs. YOU trust our reliable supply chain solutions. We handle your customs brokerage and air cargo packaging services.
Make international shipping a breeze!
Free Hassle Shipping From China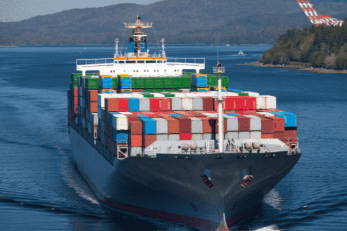 SAVE most of your shipping budget with our RELIABLE sea freight logistics services. We GUARANTEE your shipment's safety until its FINAL DESTINATION.
EASILY ship in large volumes with our FULL CONTAINER LOAD options.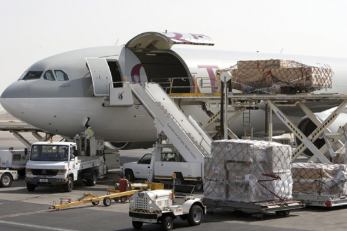 Don't waste time waiting for your shipments. Our AIR FREIGHT forwarding services ensure you receive your products IN NO TIME.
We have experts handling the ENTIRE shipment process. That includes customs brokerage and packaging your products.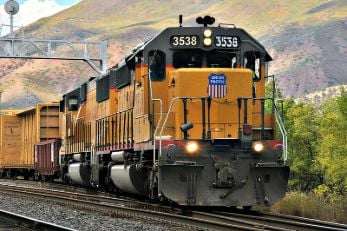 Choose us for ALL your rail transport needs in the market! Our regional EXPERTS check the quality of your goods between EVERY border. You MEET your customer's DEMAND with our fast land logistics services.
WE PRIORITIZE speed and SAFETY with our rail shipments.
---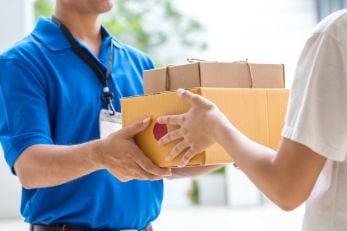 Door-to-Door Shipping
Worry less, rest more! Spend the LEAST energy shipping with our door-to-door delivering service. We PICKUP your air cargo directly from your supplier. Our EXPERTS handle the packaging and paperwork of your goods.
All you have to do is wait until your delivery is at your doorstep.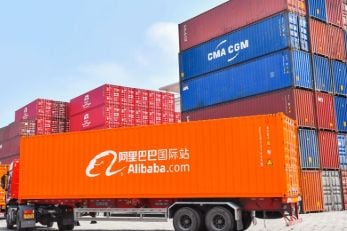 You DON'T NEED TO BREAK THE BANK shipping from Alibaba. We're connected with EVERY TOP carrier in the world.
Our negotiation experts get the BEST DISCOUNTS for your Alibaba shipments. You SAVE MORE and get fast ROI.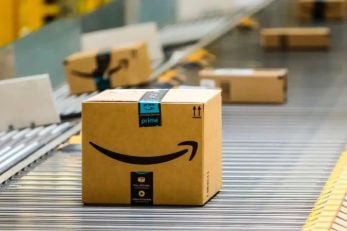 Our partnered AIRCRAFT carriers deliver your cargo to Amazon's warehouse in WEEKS. We ensure your products meet Amazon's STRICT standards.
You don't shoulder any liabilities until your FBA shipment is delivered.
Why Choose Us?
The Cheapest Rates
We're the MOST AFFORDABLE air freight company in CHINA. You ship ALL your goods for the cheapest rates. We ALSO offer consolidation services for your products. So you can FILL full container loads to get BULK DISCOUNTS.
Fast Services
Let's CLOSE a shipment deal in just DAYS. From shipping and packing to delivery. REST ASSURED that all our operations are UP TO SPEED! You don't WASTE time waiting for your shipment. You get 100% CUSTOMER satisfaction.
Easy to Contact
LEELINE never keeps you waiting. We ALWAYS have agents on the line. Contact us ANYTIME you have any problems or concerns. Our experts give you ANSWERS in LESS THAN A DAY. You also receive free DEVELOPMENT tips for your business!
Ship Everywhere
NAME it, and we'll reach it. Our air freight services REACH every major airport in the world. Don't settle with the REGIONAL market. Become an INTERNATIONAL business with ease.
Hear it from fellow Products Wholesaler
Leeline is the best freight forwarder I've contacted in years. They answer all my questions immediately. They also give me valuable tips for improving my overall eCommerce business. I highly recommend contacting Leeline!
– Emma, New Zealand
---
Ship From China and Make Big Money
We offer the best wholesale price and high quality products and help you ship from China.
---
Top 20 Air Freight Forwarders
LOOKING for air freight forwarders isn't ALWAYS easy. Some will try to SCAM you, and others will rip you off.
As a long-term air freight company, we WANT to make a change. Our shipping DEVELOPMENT team researched for weeks. And we FINALLY compiled the top 20 air freight companies in China.
YOU stop stressing about FINDING reputable shippers for your business.
Keep reading to know the BEST air freight forwarding companies to contact!
1. Leeline
Welcome the BEST of all worldwide logistics groups: LEELINE.
This freight forwarder excels even among TOP AIR FREIGHT COMPANIES. It's your ALL-IN-ONE stop for your shipping needs. Regardless of your business' industry.
Leeline ALWAYS guarantees your delivery's fulfillment. Reach ANY DESTINATION in the world with this top-tier shipping company.
Pros:
This company has 24/7 customer support. It answers ALL your concerns in less than a day. You don't spend time worrying about your shipment.
Leeline HANDLES every service related to shipping. That includes sourcing, consolidation, customs brokerage, and last-mile delivery.
Cons:
This company isn't active on SUNDAY. Contacting Leeline from Monday to Saturday is necessary if you want to reach them through a call.
2. Freightos
FREIGHT THAT JUST WORKS.
That's what Freightos promises to business owners like YOU.
This company lets you have TOTAL control of your delivery. You get real-time updates on your shipment.
Unsure if Freightos can handle the goods for your industry?
No worries. This freight forwarder's website SHOWS what you can and not ship.
Pros:
Its website answers businesses' most common questions when shipping. You don't NEED to ask about your concerns elsewhere.
You get your shipping cost ESTIMATES in seconds. Their website has a BUILT-IN calculator. Just input your air cargo's metric tons, height, and pallet type.
Cons:
This company can't transport MOST HAZARDOUS MATERIALS. Only Li-ion batteries.
3. DB Schenker
SHIPPING procedures without delay.
That's DB Schenker in a nutshell.
This company quotes your ESTIMATED shipping costs in LESS than a minute. It also lets you TRACK your shipments IMMEDIATELY.
It's 1 of the fastest shipping companies in the world. You don't waste precious TIME you can use to IMPROVE your business.
Pros:
This company has been ACTIVE for over 150 years. Its ABILITY to meet your shipping needs is UNMATCHED by other firms.
It OFFERS specialized shipment solutions for PRODUCTS ranked as hazardous. You SAFELY deliver your goods regardless of your industry.
Cons:
You must login to the website to communicate with this freight forwarder. Partnering up with this company takes LONGER.
4. China Freight
Here's ANOTHER high-quality air freight forwarder YOU shouldn't miss.
China Freight OFFERS 3 different freight forwarding options. You CHOOSE if you prioritize SPEED, PRICE, or a balance of the two.
It OFFERS lots of value-added services. You get an ALL-IN-ONE solution for ALL your deliveries.
Pros:
This company lets you choose how you want to RECEIVE your packages. That could be Door to Door, Airport to Airport, or their combination.
China freight OFFERS 30 days of free warehousing. You SAVE money from your shipping fees.
Cons:
China Freight's business hours are NIGHTTIME in the US. Waking up in the MIDDLE OF THE NIGHT is necessary to contact this company.
5. Shipkoo Logistics
Shipkoo logistics have EXPERTS always ready to help you. You ALWAYS get a shipping solution that works. There's NO NEED to break the bank because Shipkoo is affordable!
Pros:
This company is FULLY transparent with its shipping process. You don't GET unexpected charges. You know EXACTLY when you'll receive your goods.
It OFFERS eCommerce fulfillment. Shipkoo logistics can warehouse, track, and DISTRIBUTE your products. Reach ALL your customers with no stress.
Cons:
This website stopped posting BLOGS about shipping. You no longer get FREE shipping tips that are best for small businesses.
List of Air Freight Forwarders
| | | |
| --- | --- | --- |
| Company | Description | Location |
| Hamkow Logistics Ltd. | Global Logistics | Wuhan City, China |
| Kintetsu World Express, Inc. | All-around shipping agent | Shanghai, China |
| Guangdong Head Supply Chain Co., LTD. | Freight forwarding company | Dongguan, China |
| Sinotech logistics co.,ltd. | Freight forwarding company | Shenzhen, China |
| Siam Shipping | Worldwide logistics | Hong Kong |
| Panda Global Co. Ltd | Third-party logistics | Shanghai, China |
| DHL Supply Chain | Global Logistics | Bonn, Germany |
| JiuFang E-commerce Logistics | Worldwide freight services | Shenzhen, China |
| Beijing HYCX | All-around freight forwarder | Beijing, China |
| NIPPON EXPRESS GROUP | Freight forwarding company | Japan |
| Air Sea Transport INC. | Global freight forwarder | Shanghai |
| AEB Logistics | Air freight forwarder | China |
| Hitachi Transport System | Worldwide logistics | Japan |
| ADP Supply Chain Management | China Shipping Agent | Shanghai, China |
| UPS supply chain solutions | Third-party logistics | United States |
When do you need an air freight forwarder?
Here are 3 situations where you would need an air freight forwarder:
#1: Quick shipping
Air freight forwarding is the fastest freight option. You should CONTACT a freight forwarder if you need to REPLENISH your goods quickly.
#2: Inexperienced shipper
Air freight forwarders help YOU process your shipments between borders. Most freight forwarders HANDLE your cargo's insurance and paperwork. You won't need to WORRY about anything.
#3: Save time for your business.
Air freight forwarders often have eCommerce fulfillment services. They'll keep track of and pack your products. Plus, they'll ship your customer's orders. You SAVE a lot of time as a business owner.
How do you find a good air freight forwarder in China?
Step 1: Start finding freight forwarders.
You have 3 options for this step:
Ask other businesses.
This is the BEST option. Because it GUARANTEES that the freight company KNOWS how to handle products in bulk.
Use online forums.
There are LOTS of online platforms you can use. You can REDDIT, QUORA, and other social media platforms.
Create a post saying:
"Can business owners here recommend a good air freight forwarder in China?"
And TAKE NOTE of the recommendations people give you.
Do your own research.
This is when you use the ONLINE SEARCH ENGINES to find freight forwarders.
Step 2: Ask for quotations.
Contact at least 3 air freight forwarders from the recommendations you got. And ask them for quotes for the air freight forwarding service you need.
Ensure to include:
Your shipment's origin location and final destination.
Type and QUANTITY of your products.
Desired TRANSIT time.
Weight and SIZE of your cargo.
Your contact information.
This way, YOU won't waste time sending multiple emails to freight forwarders.
Step 3: Choose the freight forwarder for you.
Pick the one that fits your budget. And the freight forwarder that can SHIP your goods safely.
Looking for the Best China Freight Forwarder?
Leeline helps you ship from China to Anywhere in the World!
FAQs about Air Freight Forwarders
How many types of freight forwarding?
There are 3 main types of freight forwarding. That includes air freight, ocean freight, and road/land transportation. Some COMPANIES combine these freight services when shipping your goods. 
Why is air freight the best?
Air freight is BEST because it's the fastest out of ALL freight types. After all, aircraft are MUCH faster than ships and trucks. In addition, air freights RARELY have any disruptions or delays. 
What skills does a freight forwarder need?
A freight forwarder must be reliable, experienced, and have STRONG planning skills. Avoid CONTACTING shipping companies without these attributes. You'll only be disappointed with the UNSATISFACTORY service. 
What's Next
Air freight forwarding isn't as hard as you think.
Just SELECT one of the companies listed above. You'll SURELY get the top-tier shipping service your business deserves.
Still thinking twice about the right air freight forwarder for you?
LEELINE is your best bet. We've been in the shipping industry for OVER 10 years. Our value-added services will certainly IMPROVE your business.
Do you want ship Goods from China To Global?
Hey, I'm Sharline, co-founder of Leeline. We've helped 5000+ customers shipping from China.
Do you want a better price on shipping?
We are sorry that this post was not useful for you!
Let us improve this post!
Tell us how we can improve this post?