Shipping From Alibaba to Amazon FBA
Leeline gets you amazon FBA shipping from Alibaba suppliers quickly. Get access to 30 days of free storage at warehouses worldwide. We COLLECT, INSPECT, REPACK, and REBRAND your packages.
Get custom labels for your own brand image. Direct shipping with automation!
Free Hassle Shipping From China
Direct shipment to Amazon warehouses with Short sea routes. You get PROTECTIVE LAYERS to avoid product damage.
Competitive rates for LCL and FCL shipments. We supervise the loading and unloading at ports.
Get discounted deals with our Airline network. We handle all PAPERWORK for customs clearance. No hurdle in shipping sensitive and fragile items.
You get fast shipping at low rates. More room for profit.
Railway saves you from Road traffic jams and delays. Get fast railway shipping. We supervise LOADING and unloading to avoid damage on freight trains.
Saves money with fast shipping. Avoid delays at junctions with the right routes.
---
LEELINE gives you customized Door-to-Door shipping plans. We handle all LOGISTICS and shipping processes from the supplier to your doorstep.
WedoShipment optimization and consolidation for an efficient shipping process. Saves money and time!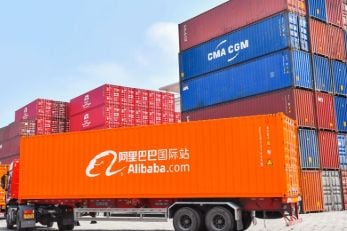 Alibaba is the first choice for Amazon sellers. Process your Alibaba shipping and direct SHIPMENT to Amazon warehouses.
Fast processing time with automation. Better logistics infrastructure to handle any bulk order.
Get complete shipping automation of your Amaozn shipping and sourcing. Direct shipment to Amazon warehouse with repackaging.
We add elegant packaging and branding for Customer satisfaction. Helps you to build Amazon Brand with AUTOMATION.
Why Choose Us?
Inspection
We inspect the product quality. We replace damaged items with new ones. Your customer gets FUNCTIONAL items, and you won't get bad reviews. Easy win for everyone!
Storage
30 Days of free storage in warehouses worldwide. Gives you TIME to MERGE items and save money on storage. Easy access to nearby ports for urgent shipment.
Branding
Get CUSTOMS LABELS and branding material for your branded products. Elegant packaging for customers. Helps in brand building without recurring marketing costs.
Short Routes
Short routes have short DISTANCES and save you MONEY. We help you to select short routes with a mixed transportation strategy.
Hear it from fellow Products Wholesaler
Leeline has an efficient shipping process. Also, real-time tracking helps me to track my shipment. Very responsive and cooperative staff. I'm very impressed by their level of service. Best service for Amazon sellers.
– Richard, New Zealand
---
Ship From China and Make Big Money
We offer the best wholesale price and high quality products and help you ship from China.
---
How To Ship From Alibaba To Amazon FBA?
Are you struggling with shipping from Alibaba to Amazon FBA because of the hectic process?
Don't worry!
We know it's TIME-CONSUMING that you can invest in Expansion. Our Alibaba shipping expert has compiled this guidebook.
After reading this, you automate your whole Alibaba shipping process. This COVERS everything from the Freight forwarder's search to the right shipping method.
KEEP READING to know more about Amazon FBA shipping options. So you make better shipping decisions.
What is Amazon FBA?
Amazon is the leading B2C marketplace. There are two ways to fulfill your orders. FBA or FBM. In FBM, you FULFILL customers' orders on your own. Yet they have warehouses around the US. They fulfill your orders. They pack, ship, and deliver orders. This is FBA or Fulfillment by AMAZON.
In FBA, you ship your inventory to Amazon warehouses. Amazon STORE, SHIP, and DELIVER your items. It is the best way for automation. Your supplier ships items directly to Amazon FBA warehouses.
3 Solutions to ship from Alibaba to Amazon FBA
Solution 1: Direct Shipment from reputable Suppliers to Amazon warehouse
Contact supplier and request direct shipment to the Amazon FBA warehouse. He arranges shipping or hires an agent. A most convenient way of shipping. Your supplier did all inspections and required Paperwork.
Pros:
Convenient and fast method. No involvement of so many people. Simple as it SOUNDS.
Cheap and COST-EFFECTIVE. You are not paying too much for shipping because they are ready-made solutions.
Cons:
Inspection and Branding are low quality. Costs you money and causes reputation DAMAGE with bad reviews.
Not a good option for FRAGILE and sensitive items. Damaging experience for the items without extra protective layers.
Solution 2: Get inventory first and ship to Amazon warehouses by yourself.
You first get your inventory at home. You store it at your house. You INSPECT or do branding. No need to hire any third-party seller service. You filter out damaged products by yourself. Then you ship to Amazon warehouses.
Pros:
You get to TEST and INSPECT your product by yourself. Saves you from bad reviews.
Saves costs on inspection and branding services. You do it by yourself.
Cons:
You get double the transportation cost. FIRST to your house, then from your house to Amazon warehouses. Better to go with a nearby warehouse.
You need more STORAGE space at home for bulky items. Better for small shipments.
Solution 3: Third-party preparation center for Amazon warehouses
You hire a third-party preparation center. They COLLECT your shipment from suppliers. They inspect, merge and repack your shipment. They add branding and customs labels. They deliver to Amazon WAREHOUSES.
Pros:
Convenient and automated process. No need to worry about the shipping PROCESS.
Skilled staff does INSPECTION and branding. Experts look after your inventory.
Cons:
It is an EXPENSIVE option, and better to go with a good profit margin in product costs.
Alibaba shipping methods to Amazon FBA
Amazon FBA needs direct shipment to warehouses. Before FINAL transportation, you need shipment with other shipping methods. Here are Alibaba's Shipping practices for Amazon FBA:
This is the fastest shipping method but for small packages. You send up to 150 pounds depending on different carrier services. Well, TRANSIT TIME is 2 to 5 days. Shipping services have different express shipping categories. Only Use Express shipping in emergency cases or for very time-sensitive items.
Sea shipping is a cost-effective and best option for LARGE and BULK purchases. It is the most popular method for shipping products worldwide.
You get two shipping options:
FCL (Full container load)
LCL (Less than container load)
In FCL, you get the entire container for shipment. Both 20ft and 40 ft containers have different costs and spaces. No limitations on size and weight! Yet, LCL is for small shipments. Many small SHIPMENTS share the same container, which is cost-effective for them.
Sea freight takes 15 to 30 days for China to US shipping. The best option if you are planning bulk quantities.
Air shipping is a fast and expensive way of shipping. It takes 6 to 10 days for China to US shipping. Best for TIME-SENSITIVE, fragile and lightweight items. It is not the best option for you if you don't have good profit margins.
It is a flexible shipping option and can do Air shipping urgently. You get charged on shipment SIZE and WEIGHT. Better to go with shipment optimization, like shipping pallets, to save shipping costs.
Choosing the shipping method is up to you. Every shipping method has PROS and CONS. Air shipping is an expensive option. Only favorable if you have time-sensitive items with good profit margins.
On the other hand, Sea freight is a CHEAP but slow option. Sea freight is the best option if you are not in a hurry and are tight on budget.
Discuss your shipping requirements with the freight forwarding COMPANY. They give you sincere advice.
Looking for the Best China Freight Forwarder?
Leeline helps you ship from China to Anywhere in the World!
How do you find an Alibaba freight forwarder for Amazon FBA delivery?
Shipping agents process your whole shipment. Your agent or freight forwarder must be credible and experienced. So, Here are two ways to find an Alibaba freight forwarder.
Personal recommendations:
You ask fellow sellers about their freight forwarders. Western sellers share their experiences in online communities. Get RECOMMENDATIONS from there. Better to check the credibility of freight forwarders. Check their website and social media ACCOUNTS.
See their FREIGHT work history and get quotes for an idea about pricing. Start discussing shipping strategy and what services they offer. Check rates for extra services like storage, inspection, and branding.
Discuss your agreement and pay through third-party payment services that offer a refund. You REQUEST a refund in case of an issue.
Through the Alibaba website:
Search freight forwarders in the search bar of Alibaba. Search with your criteria. Check their INFORMATION page and previous reviews. Their rating and feedback show their credibility. Work with only a verified supplier or agent. Check their specialty in Amazon FBA.
Start contacting different freight forwarders. Compare their pricing and shipping plans. Ask about Extra services. Make sure they know Amazon packaging requirements.
Discuss every SINGLE detail before agreeing. So you avoid Hidden shipping fees. Pay with Alibaba trade assurance. It deducts a 3% commission, but it ASSURES you a refund in case of an issue.
How to package products for Amazon FBA?
Here is how to pack a product for Amazon FBA
Appropriate box:
Use an appropriate six-sided box. Make sure to use quality control boxes. Boxes are REUSABLE and RECYCLED. But keep in mind there should be no previous information. Use a box with proper dimensions.
Properly label the box:
Labeling is the most important factor. Mention clear Address details with Return policies. LABEL the box from each side.
Packing products carefully:
Pack your private-label Products with care. Pack products with a SEPARATE bubble sheet. Make sure items shouldn't shake when the box shakes. Get box product samples and test high-quality samples. Use PROPER sealing tapes to secure the sealing of the box.
Use a secure box and protect items:
Use a good-quality HARD BOX that can bear a little pressure during shipping. Use strong shipping tape so items should remain safe.
Don't use shredded paper, crinkle wraps, and foam. They are not able to protect the items. Use bubble sheets and wrap them twice, and many other options to SECURE your items.
How to ship products directly from Alibaba to Amazon FBA?
There are two ways to ship direct to the Amazon fulfillment center. The main priority is automation and no involvement by yourself. So here is how you do it.
1. Requesting your Alibaba supplier
First, find suppliers on Alibaba. Choose one and make sure he has worked with several Amazon sellers. After the manufacturing process, REQUEST to ship your completed inventory. Provide your branding and packaging requirements.
Make sure he INSPECTS products before packaging. Provide your Amazon seller account information (Not credentials) with the warehouse address. You should track the shipment. Ensure Amazon receives your items with Amazon seller central. Now start selling products.
2. Third-party logistics
You hire a shipping AGENT on Alibaba. Share your shipping requirements and product details. Negotiate and finalize the charges. Then he collects your shipment from the supplier. He inspects, rebrands, and repacks your items.
Share your custom shipping labels and BRANDING material requirements. He manages all the shipments from Supplier to the Amazon warehouse. It is more of a professional service and better for brand building.
He ships the shipment to Amazon WAREHOUSES with your information. Check your inventory status in the online store. They are ready to sell products after getting received.
A Fast, Easy and Cheap Way to Ship from China
Do not hesitate to contact Leeline at any time regarding your shipments from China.
FAQs about Amazon FBA Alibaba
Can I ship directly from Alibaba to Amazon FBA?
Yes, either you request your supplier or hire a shipping agent. He collects your shipments from SUPPLIERS for shipping directly to the amazon warehouse. He manages inventory transportation, storage, customs, and shipping process. 
How much does it cost to ship a pallet to Amazon FBA?
Shipping cost is variable. You expect 200$ to 300$ as shipping cost per cubic meter. You can further check the updated shipping rate charts. The cost is different for Air and Sea freight. It is just an ESTIMATION. 
Is shipping to FBA free? 
No, you need to hire a shipping agent. He charges his fee for transportation and management. Yet, if you ship your inventory to FBA, you must pay for TRANSPORTATION. In this case, you have to manage the shipping processes independently. 
What's Next
Amazon FBA is a good online business model where you have to handle a few things. Sourcing, Shipping, and Marketing. Shipping is an important process in Amazon business. Late shipment can cost your whole business.
You need a fast and reliable shipping partner. Finding a RELIABLE freight forwarder is difficult but look no More!
Contact us! We have been handling Amazon FBA shipping for years. You get a direct shipment with complete branding and PACKAGING.
Do you want ship Goods from China To Global?
Hey, I'm Sharline, co-founder of Leeline. We've helped 5000+ customers shipping from China.
Do you want a better price on shipping?
We are sorry that this post was not useful for you!
Let us improve this post!
Tell us how we can improve this post?