Ecommerce Shipping Calculator
SKIP the complicated shipping fee calculations! LEELINE offers FLAT RATE shipping. You know the EXACT COST of your shipments in SECONDS.
You won't need an eCommerce shipping calculator. SAVE TIME for improving your online store!
Free Hassle Shipping From China
SAVE MONEY with the cheapest shipping method! PAY ONCE. And ENJOY the included value-added services like customs clearance and cargo insurance.
Shipping becomes extremely affordable with sea freight. You stay ON TOP of the competitive market.
ENJOY the fastest delivery times with AIR FREIGHT. We CONSOLIDATE your goods to GIVE YOU discounted shipping rates.
You ALWAYS replenish your products on time. Your online business increases its customer loyalty.
DELIVER your goods safely with our ground shipping services. You get a VERY AFFORDABLE shipping cost from trusted couriers.
Our experts pack your goods with CERTIFIED pallets. You never receive BROKEN or low-quality goods.
---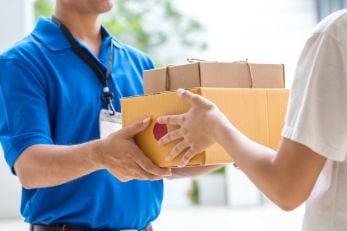 Make SHIPPING internationally as easy as SHOPPING online. We pick up your cargo from your supplier's warehouse. And double-check EACH product's quality for your maximum assurance.
Our experts handle ALL shipping preparations. You just WAIT while having 100% peace of mind.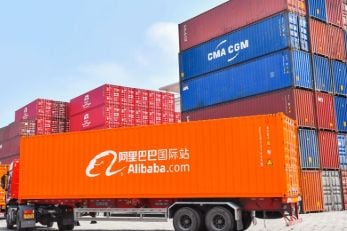 ESCAPE Alibaba's expensive international shipping costs. You have multiple shipping options with LEELINE. Our DEEPLY DISCOUNTED RATES guarantee the FAST ROI of your online store.
You ship ALIBABA products more often without breaking the bank.
HOP into the global marketplace as an FBA SELLER. Our logistics experts help you MANAGE your shipping operations.
You never OVERSPEND your FBA fees with our inventory management tips. Become a successful FBA seller in weeks and LURE most customers!
Why Choose Us?
The Lowest Shipping Costs
Our freight experts CONSTANTLY compare shipping rates. You only SHIP with the most affordable shipping carrier. We double-check your shipment's packaging and paperwork before shipment. So YOU avoid any additional cost during delivery.
Accurate Quotations
LEELINE always gives an ACCURATE shipping cost quotation. You stay within your shipping budget with our top-tier shipping solutions. You don't waste money with our cargo insurance services.
We Have It All
We OFFER more value-added services than most shipping companies. Those include shipping insurance, customs clearance, and special handling. You don't have to find OTHER shipping partners other than Leeline.
24/7 Customer Support
Never get stressed when SHIPPING OVERSEAS. Our freight forwarding agents are ALWAYS ready to attend to your needs. You'll receive a TIMELY reply within 24-48 hours.
Hear it from fellow Products Wholesaler
I didn't know how to calculate shipping rates or use any shipping software. So I was scared of selling through eCommerce platforms. Luckily, I found Leeline. They offered me express services for the lowest shipping prices. I got my goods in less than 2 weeks. I highly recommend this company!
–Michael, California
---
Ship From China and Make Big Money
We offer the best wholesale price and high quality products and help you ship from China.
---
Top 5 Ecommerce Shipping Calculators
Finding it hard to determine your cargo's shipping costs?
Let me teach you how to utilize an eCommerce shipping calculator for your business.
We've helped THOUSANDS of clients become successful for 10 years. YOU also double your profits by calculating eCommerce shipping costs.
I'll show the BEST shipping calculators, so you don't need extra research.
Read this article. And never HAVE any expected shipping costs.
Why Use Ecommerce Shipping Calculator?
An eCommerce shipping calculator makes it VERY EASY to calculate your shipping charge. So YOU determine which shipping courier or method is BEST for your business.
Shipping calculators also make it EASIER to negotiate with your freight forwarders. Because once you know the AVERAGE shipping costs for your cargo…
Competitive freight companies OFFER shipping discounts to close a deal with you.
An eCommerce shipping calculator is your sword in the BATTLEFIELD of eCommerce. It HELPS you stay on top of the game. You AVOID wasting money. And you guarantee your profits when you decide on a product price.
Top 5 Ecommerce Shipping Calculators
There are DOZENS of eCommerce calculators. But not all of them are HIGH-QUALITY and accurate.
So I decided to compile the BEST SHIPPING COST calculators.
Let's talk about each of them!
#1: Secureship
Here's the BEST timesaver shipping calculator.
Secureship lets you estimate shipping costs for ALL major shipping couriers. Hop into this calculator whenever YOU need to deliver products. And FIND the best freight method and carriers to REDUCE SHIPPING costs.
Pros:
TRACKING services. This calculator ALLOWS you to track your shipments from all couriers.
VERY user-friendly website. You won't be confused. So YOU save time when calculating your shipping cost.
Cons:
Expect a 5-10% difference between the estimate and the ACTUAL shipping rate.
#2: FedEx
FAST DELIVERIES. Instant shipping quotations.
That's what YOU can expect from the FedEx shipping cost calculator. Just INPUT all your shipping details. And this software will calculate shipping costs for your shipment in seconds.
The best part?
It SHOWS the travel time depending on the shipping distance. You know exactly when your cargo will arrive at its final destination.
Pros:
You estimate the shipping costs of multiple packages at once. You save more time for your business.
DISCOUNTED rates. FedEx gives big discounts when you SHIP FREQUENTLY.
Cons:
Exclusive to FedEx shipments. You can't DIRECTLY compare the rates to other freight forwarders.
#3: United States Postal Service (USPS)
A round of APPLAUSE for another top-tier shipping calculator.
USPS is also an instant calculating software. Just a COUPLE OF SECONDS, and you know how much your shipment fees are.
Pros:
Beginner-friendly. The dropdown menus make it VERY EASY to know the information you must add.
You don't need to sign in. It's the BEST calculator if you're rushing to calculate your shipping fees.
Cons:
This calculator is only for USPS shipments. You can't ESTIMATE other carriers' shipping fees.
#4: UPS
ESTIMATE your international shipping price with EASE!
The UPS calculator lets you calculate shipping charges for OVER 220 countries. It's PERFECT for businesses with international customers.
Pros:
Free software. You won't NEED to pay a dime for this calculator. You MINIMIZE your capital for shipping.
You see the COSTS of various shipping methods side-by-side. You easily CHOOSE the freight type best suited for your budget.
Cons:
#5: ReachShip
Last but NEVER least…
The ReachShip shipping calculator. NO DOUBT, it's one of the best shipping tools for business owners. Because it's COMPATIBLE with ALL major shipping companies.
Just INPUT your shipment details. And pick the cheapest shipping deals!
Pros:
3 subscription plans. You won't need to BREAK THE BANK because there are cheaper options.
All-in-one calculator. You save tons of time.
Cons:
It has a SLIGHTLY LONG sign-up time.
It's NOT FREE.
How to calculate shipping costs for online stores?
Step 1: Know the shipment's information.
Specifically, you should know the following information:
Where the delivery is from.
The FINAL DESTINATION.
How HEAVY or big is the package?
Which shipping method do you want to use?
Are there VALUE-ADDED services included?
What type of products are you shipping?
How FAST do you want this shipment to be?
All of these bits of information are necessary to…
Step 2: Use a shipping calculator.
Make sure to INCLUDE the data you collected in STEP 1. This way, you'll get the most accurate shipping cost estimates.
Not sure which shipping cost calculator to choose?
Try Secureship or Reachship. The MOST INCLUSIVE shipping calculators worldwide. They let YOU compare the shipping costs of ALL major couriers. WITH JUST 1 tap!
Step 3: Choose your shipping option.
You PRIORITIZE your budget or a FAST delivery time. Either way, your shipping calculator will SHOW you how much you should expect to pay.
Looking for the Best China Freight Forwarder?
Leeline helps you ship from China to Anywhere in the World!
FAQs about Ecommerce Shipping Calculator
What are the best shipping rates for online stores?
The best shipping rates for online stores vary. But most of the time, LIGHTER AND SMALLER products are cheaper to ship. 
What is the cheapest way to ship for a small business?
The CHEAPEST way to ship for a small business is sea freight. It's up to 50% cheaper than other shipping methods. The only downside is the delivery time is SLOWER. It takes WEEKS or months. 
How does Shopify calculate shipping?
Shopify calculated shipping like MOST CALCULATORS. This eCommerce platform considers your shipment's destination, weight, and freight method. And CALCULATES the shipping prices based on that information. 
Does USPS charge by weight or size?
USPS  charges both by weight and size. It depends on WHICH calculation is higher. For example, USPS calculates by weight if you have a SMALL but heavy package. Similarly, it'll charge by size if your cargo is BIG but very light. 
What's Next
Knowing how MUCH your shipment fees are is CRUCIAL. It helps YOU choose the cheapest shipping option. You ALSO gain the ADVANTAGE of negotiating for cheaper rates.
The best TOOL for estimating your shipping costs is an eCommerce shipping calculator.
But if you want a better shortcut…
CONTACT LEELINE. We calculate all your shipping costs. You GUARANTEE the best rates for your cargo! What are you waiting for? Click here for a FREE quotation.
Do you want ship Goods from China To Global?
Hey, I'm Sharline, co-founder of Leeline. We've helped 5000+ customers shipping from China.
Do you want a better price on shipping?
We are sorry that this post was not useful for you!
Let us improve this post!
Tell us how we can improve this post?