ePacket Shipping
Leeline gets your fulfillment with an e-packet package. We handle bigger shipments with fast routes. Get LCL & FCL containers at low rates.
Complete end-to-end handling and supervision to avoid product damage. Safe and secure shipping at low rates.
Free Hassle Shipping From China
You get fast sea shipping routes with short routes. Supervised loading & unloading of the vessel. Shared space for small shipments in their budget.
We handle all paperwork for customs clearance. Smooth customs experience for you!
Get the best-discounted shipping deals from our airline network. Fast processing and shipping for sensitive materials. We entertain your special handling requests for fragile its.
Shipment optimization to save package space and shipping costs.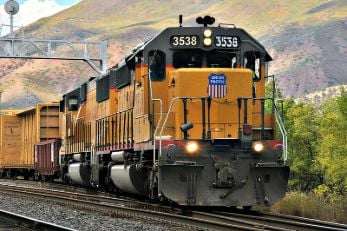 Cost-saving Rail shipping with real-time tracking for both domestic and international shipments. We add protective layers for a safe rail journey.
Get products whole and intact within average ePacket shipping times.
---
Customized and dedicated shipment from supplier to your doorstep. Get consolidation before shipping multiple suppliers in your shipping plan.
We MERGE and REPACK your shipment in optimized packaging. Handle all suppliers in a single shipping plan.
No more Expensive Alibaba freight fees with us! LEELINE handles all your Alibaba shipping with the inspection.
Get Express Shipping on Alibaba goods at low rates. Fast processing of your shipping from China and Hong Kong.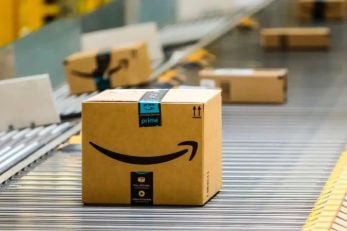 Direct shipping to Amazon FBA center in 10 days. Non-stop supply to Amazon warehouse. ADJUST your extra stock in our warehouses at cheap rates.
Wide fulfillment option access for FBM sellers as well. Fast clearance process than traditional customs clearances.
Why Choose Us?
Free Storage
Thirty days of free storage at our warehouse's network around the world. No need to pay hefty storage fees for distant warehouses. Stay connected with continuous shipping and storage services.
Fulfillment
Fast and cheap fulfillment with ems ePacket service. Fast shipping options for customer satisfaction. Your customers get ELEGANT packaging with your branding material.
Protective Packaging
Protective packaging protects your fragile and sensitive items. Supervised loading and unloading to avoid further damage. Get your shipment whole and intact.
Route Selection
Make your Affordable shipping solution with route selection. Our expert's guidance for choosing a short route. Short routes have low distances and short delivery times.
Hear it from fellow Products Wholesaler
I'm satisfied with LEELINE's service. They have processed my ePacket parcels for my customers. Their fulfillment service is good and cheap. I recommend LEELINE for your fulfillment and cheap shipping. So you will be happy as I am!
– Susan, Texas
---
Ship From China and Make Big Money
We offer the best wholesale price and high quality products and help you ship from China.
---
ePacket Shipping: Ultimate Guide
Want to save costs and transit time with ePacket shipping?
New sellers and drop shippers don't have enough knowledge of eCommerce shipping. Our shipping experts have compiled this guidebook on the ePacket delivery method. You better understand how to save money with ePacket delivery services.
Keep reading about the EMS ePacket shipping option. Also, the ePacket tracking number for follow-up updates.
What is ePacket?
Due to slow sea shipping, every parcel from China took up to 7 to 8 weeks. USPS (United States postal service) and Hong Kong post agreed. Now they both coordinate and try to deliver parcels faster.
This new delivery process with fast shipping is ePacket. It is now half the delivery time than initially. They have expanded this shipping service to several zones. You get tracking numbers and fast delivery at cheap rates.
What is ePacket shipping?
Do you have any small parcels coming from Ali express?
Most likely, it is going through ePacket shipping. ePacket shipping was designed for eCommerce businesses. Now they have a competitive advantage over other sellers. Track ePacket shipments with ePacket tracking.
Aliexpress sellers are the main beneficiaries. Every seller/supplier use ePacket deliveries if they meet requirements. (Check requirements in upcoming sections. So Don't skip them.)
What is ePacket delivery?
Most retailers and eCommerce sellers from China offer ePacket shipping. ePacket delivery is now expanded to over 40+ countries, including Uk and Canada. You get ePacket tracking numbers. First Chinese or any local carrier processes this parcel.
At the destination country, their local carriers handle these packets. They have different processing times, but you get priority due to ePacket agreements.
How does ePacket work?
ePacket has certain requirements for eligibility.
Weight: It should be at most 2 Kg or 4.4 pounds of a complete shipping box. Use light materials for branding and packaging. Yet, there is an exception for Israel, weight 3kg or 6.6 pounds. 
Package size: The least package is just above 14 cm in length or width of 11cm. Also, the maximum length should not be more than 60. Your package's length, width, and height sum should not exceed 90 cm.
Pro tip: Use a concise and short package to meet the package's requirements.
Value: The item's value should not exceed 400$. Every different region has different requirements, but take this as average.
If your Package qualifies for these requirements, you ship through ePacket.
Looking for the Best China Freight Forwarder?
Leeline helps you ship from China to Anywhere in the World!
Advantages and disadvantages of ePacket shipping
ePacket has advantages and disadvantages like any other service. Here are a few of them:
Advantages:
Fast shipping: It takes up to 10 to 20 days for ePacket shipping in normal conditions. On the flip side, standard shipping from China takes one to two months for the US. So it is almost half the transit time.
Low rates: International shipment is expensive, especially fast shipping. ePacket is cheap and fast. No more expensive express delivery.
Tracking: Get a tracking number for real-time updates. No extra cost for end-to-end tracking. Easy to track on China EMS & USPS sites.
Disadvantages:
Size & weight Limitations: ePacket has weight, size, and value limitations. You ship package weights up to 2kg. (3 kg to Israel). The package must follow ePacket regulations before shipping.
Limited locations: ePacket has location limitations. The US, Canada, Australia, and some European countries have this accessibility. New counties are getting into this network.
Sensitive goods: You can't ship Products with batteries and sensitive chemicals. They need special handling, while ePacket does not have any feature related to this.
Which countries have ePacket shipping?
Epacket delivery began in 2011. USPS and Hong Kong post agreed to this service. This express Mail service was for light packages and had certain requirements. Mainland China & Hong Kong, and the United States were the first countries. It started to expand time by time.
Now there are some countries in this service. Here are ePacket countries:
Australia
Austria
Belgium
Brazil
Canada
Croatia
Denmark
Estonia
Finland
France
Germany
Gibraltar
Great Britain
Greece
Hong Kong
Hungary
Ireland
Israel
Italy
Japan
Latvia
Lithuania
Luxembourg
Malaysia
Malta
Mexico
Netherlands
New Zealand
Norway
Poland
…
Delivery times to each of these countries differ. The estimated delivery time is 10 to 30 business days per the promise. But you should be ready for customs and processing delays due to high volumes. Cost also varies with countries and local carrier charges.
How to track ePacket from China?
China postal express and many other companies offer ePacket shipping. They provide you with a tracking number for updates. Here is how to track ePacket deliveries.
Go to the carrier's website with whom you shipped the order. China post or USPS, whichever carrier you have chosen.
Open the tracking page; there is a search bar here. Enter your tracking number and click on search.
The shipping status page opens up. It shows your delivery status. Check your expected delivery timeline.
You get your tracking updated as this. Yet there are a few things you should remember while tracking.
Your shipment is delayed due to possible reasons. Customs or high order volume is the main reason. Better to fill the information form with the right information. You order must not exceed the value of 400$ as required.
Tracking is available after 2 to 3 days of shipping. Most of the time, this timeline exceeds. So better to check your shipment status after one week. It gives a better idea of the shipping status.
Weight and size requirements are often checked at the carrier's office. Replace your packaging if your package does not meet that requirement.
Pro tip: Follow the consolidated packaging technique to save space in the package. Use lightweight material for the box. Request your supplier to follow these techniques while shipping.
A Fast, Easy and Cheap Way to Ship from China
Do not hesitate to contact Leeline at any time regarding your shipments from China.
FAQs about ePacket Shipping
How long is ePacket shipping?
ePacket is a faster shipping method than the standard one. So it normally takes 12 to 24 days from China to the US shipping. Every carrier has different shipping and handling time. USPS offers faster shipping than other carriers.
Does USPS deliver ePacket?
There are many carriers for ePacket service. Every country has different local handling and delivery partners. However, USPS delivers ePacket to many countries, mainly the USA. Initially, ePacket was between USPS and Hong Kong Post.
Why is ePacket so cheap?
ePacket is subsidized by the Chinese government. Its main purpose was to promote eCommerce from China to other countries. You also get fast service at cheap rates due to their negotiation with local carriers. 
How much is an ePacket from China to us?
ePacket shipping price depends on size, weight, and location. Yet, you ship an ePacket from China to the US for 2$ to 10$. Most sellers offer free ePacket shipping. You also offer free shipping if you have a good profit margin. 
What's Next
ePacket shipping saves you a good amount of money. It boosts your profit margins with fast shipping. But new retailers and drop shippers need help finding credible services.
Noncredible fulfillment and shipping companies charge more for an ePacket delivery option. It results in high shipping costs with low-profit margins. A credible international shipping company helps you to lower your shipping cost.
LEELINE has worked with hundreds of sellers. Contact us to start serving your customers with ePacket shipping! Cheap and fast service.
Do you want ship Goods from China To Global?
Hey, I'm Sharline, co-founder of Leeline. We've helped 5000+ customers shipping from China.
Do you want a better price on shipping?
We are sorry that this post was not useful for you!
Let us improve this post!
Tell us how we can improve this post?