Track A Package From China
ENJOY bigger profits with Leeline's CHEAP logistics services. You ALWAYS know your parcels' shipment status with our real-time tracking services.
Knowing how to track a package from China makes international shipping STRESS-FREE!
Free Hassle Shipping From China
We pack your goods with high-quality packaging materials. Your parcel reaches its destination country in 2-3 weeks SAFELY.
Try our consolidated shipment delivery for MAXIMUM savings and get faster ROI.
Restock in just 7-10 days with our FAST postal express delivery. Leeline's experts handle the customs clearance of your China post parcel. We have ACCURATE tracking records.
Guaranteeing we don't ever ship to the wrong address. You impress customers with fast shipments.
SHIP safely with our AFFORDABLE railway shipment delivery service. Our agents communicate with each local courier.
You get the best rates through our negotiation skills. You ship GLOBALLY without breaking the bank!
---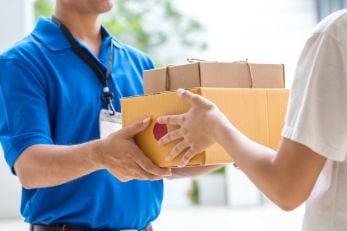 SAVE TIME and energy with our door-to-door shipping services. We handle the packing, customs clearance, and shipping process of your products.
You focus on other important aspects of your business.
Avoid ALIBABA's expensive express mail service. COMBINE our affordable rates with Alibaba's cheap wholesale goods.
You get LOYAL CUSTOMERS. Increasing your profits exponentially for years!
Reach EVERY destination country of millions of customers through FBA. Our processing centerknows the accurate Amazon packing and labeling guidelines.
You NEVER pay for penalties and GUARANTEE more sales instead.
Why Choose Us?
Fast International Mail Delivery Services
Our International mail reception processes your China post parcels. As SOON as you place an order. You never receive DELAYED shipments. Building your store's branding.
All Shipping Methods
Trying all kinds of China post shipments is EASY for you. You ENJOY our air, ground, and ocean freight postal services.
Efficient Tracking
Never worry about your cargo's tracking status. Our international express service has up-to-date and accurate tracking software. TRACK China Post EMS or your China post large package without stress.
24/7 Customer Support
You have access to our 24/7 customer support services. Tell us any QUESTIONS or concerns about your China post mail. You receive answers in just 48 hours.
Hear it from fellow Products Wholesaler
Last time, I was disappointed with a Chinese shipping company. Because it delivered my goods to the wrong address. Luckily, I found Leeline shortly after. I saved tons of money through its economy express service. It offered the cheapest registered airmail. Affordable but fast! I highly recommend Leeline.
– Edward, Texas
---
Ship From China and Make Big Money
We offer the best wholesale price and high quality products and help you ship from China.
---
How To Track A Package From China?
Many businesses want to SOURCE from Chinese suppliers. But they don't know how to track a package from China.
So they experience UNEXPECTED DELAYS.
As an eCommerce shipping expert, LEELINE wants to make a change. Checking your sealed-post delivery status is MUCH EASIER than you think.
Our shipping experts crafted this article. You know the importance of China post tracking. And improve your business.
Continue reading and become an expert at tracking goods from China!
What is package tracking?
Package tracking is a process of monitoring the movement of your package. From the POINT OF ORIGIN to its final destination. The tracking status allows you to ACCESS your shipment's posted delivery status. And estimate the expected delivery date of your parcel.
"How can I track my China Post package?"
The ONLY WAY to track your China post delivery is by:
Using the tracking number formats provided by your courier. Every official postal service has them. Just MAKE SURE you don't lose your China Post tracking number. After all, tracking your package's progress WON'T be possible without it.
Fun fact: Tracking is available for all kinds of shipments. From ALL postal agency businesses. Some examples of parcels you track are:
China Post EMS
China Post air mail
China postal express
Large package service
Surface airlift packages
China Post small packet
Direct Xpress Mail Parcel
China Post ordinary packet
International small parcel service by DHL
USPS (United States Postal Service) packages
Why track package is important?
Package tracking is essential to shipping and delivery in today's fast-paced world. Millions of packages are delivered every day. MAKING you wonder if your package arrives safely and on time.
But DON'T worry! Tracking ALLOWS you to join your package journey as it travels to you.
Tracking your China post package is IMPORTANT. Especially IF you have a time-sensitive parcel. You no longer wait in distress. As tracking UPDATES your shipment's status HOURLY.
Tracking also HELPS you ease your worries. Mainly if your parcel includes valuable items. Because you can estimate the delivery date. And arrange your schedule for receiving it.
How long does tracking take from China?
The time it takes to track from China varies. Depending on which FREIGHT FORWARDER handles your cargo.
REPUTABLE shipping companies (like Hong Kong Post) usually update their tracking information HOURLY. So YOU know exactly where your cargo is at any given time.
No stress. No unexpected problems.
However, the OPPOSITE is true for many small freight forwarders.
Take Yun Express or Yanwen, for example.
These Global Postal Union members have slow tracking software. YOU wait for weeks before you know where your goods are. Their TRACKING is so slow. Making many business owners wonder whether these companies' tracking numbers are fake.
"What can I do if my China Post EMS tracking number isn't updating?
You should CONTACT the China post hotline instead.
Tracking is MUCH MORE RELIABLE in the company's customer support system. Getting accurate tracking details is EASY when you contact them.
How to track a package from China to US?
Step #1: Request the tracking number from the seller.
The FIRST STEP is to obtain a tracking number. The seller usually PROVIDES your package's tracking number after shipping. So CHECK your order confirmation email to find your cargo's tracking number.
Don't see it anywhere?
Then, REACH OUT to your seller. And request the tracking number.
Pro tip: Ask them to EMAIL YOU the receipt with the tracking number to ensure the numbers are correct.
Now that you have your tracking number…
Step #2: Visit your shipping carrier's website
LOCATE the "track my package" option once you're on the homepage. This automatically leads you to a text box or a search bar where you can…
Step #3: Enter your tracking number.
Make sure to ENTER the correct tracking number. Freight forwarders have their own unique tracking number formats. So be sure to avoid getting confused by that.
Note: Some freight forwarders REQUIRE additional information besides your tracking number.
You may need to input details such as:
Complete Name
Destination Address
Shipment Date
Type of Sevice
Note: Carriers do this to verify your ownership and identification.
Step #4: Review your tracking details
REVIEW the displayed tracking information of your package. You now see your package's current location and estimated delivery time.
Note: Tracking your package DOESN'T give you a 100% guarantee of smooth delivery. There are certain circumstances where a delay and loss of packages are unavoidable.
So choose a TRUSTED freight forwarder to avoid this kind of situation.
Step #5. Contact the freight forwarder's customer service support
Email your service provider or CONTACT them directly through a phone call. If you want to ask for EXTRA information about your package's status.
Pro tip: Freight forwarders' contact details are usually FOUND on their websites. Go to the "Contact Us" option to see that information.
Looking for the Best China Freight Forwarder?
Leeline helps you ship from China to Anywhere in the World!
FAQs about How To Track A Package From China
What is the best way to track packages from China?
The best way to TRACK packages from China is to visit your carrier's website. Most shipping companies, like FedEx and UPS, have a tracking system. So, check your order confirmation email to know which CARRIER handles your cargo. And type your tracking number on its website. 
What do tracking numbers from China look like?
Tracking numbers from China vary depending on the carrier. Some FORMATS include a combination of letters and numbers. China Post, for example, uses this tracking number style. While other companies' tracking numbers, like YTO EXPRESS, consist of numbers only. 
Note: The tracking number's LENGTH varies depending on the shipping method.
Can I track an international package through USPS?
YES. They OFFER a service called "International Tracking and Signature Services." Meaning it ALLOWS you to track your package outside the US. 
What's Next
Tracking goods from CHINA is a walk in the park. As long as YOU keep the steps I wrote above in mind. So ensure to TRACK every shipment you order. This way, you won't ever disappoint customers.
Need a freight forwarder with updated and accurate tracking?
Call Leeline. You contact our 24/7 customer support ANYTIME you want updates about your delivery.
Do you want ship Goods from China To Global?
Hey, I'm Sharline, co-founder of Leeline. We've helped 5000+ customers shipping from China.
Do you want a better price on shipping?
We are sorry that this post was not useful for you!
Let us improve this post!
Tell us how we can improve this post?