Amazon FBA Fees
Save up to 50% of your AMAZON FBA FEES with our top-tier shipping services. You avoid Amazon's HEFTY long-term storage fees. By using our STORAGE WAREHOUSE for free.
We ensure your cargo meets the standard of Amazon's fulfillment centers. You don't stress about your shipment.
Free Hassle Shipping From China
SEND your shipments to Amazon for the CHEAPEST rates. We cater to both FTL and LTL cargo. You reduce your total fees until you finally sell on Amazon. We CONSOLIDATE your goods.
So you incur LOWER Amazon FBA costs based on the size of your package.
Deliver your FBA products to Amazon in just 5-10 days. And become 1 of the most successful FBA professional sellers in WEEKS.
You LOWER your item price with our affordable shipping costs. LURE more customers into your eCommerce business!
Ship your goods to Amazon SAFELY through railway transport. Our experts ensure to PACK and label your goods properly.
These value-added services are SUPER CHEAP! DELIVER without delay, without breaking the bank.
---
We PICK UP your products from your supplier. Our experts pack them according to Amazon's requirements. You SHIP your cargo directly to Fulfillment by Amazon warehouses.
Become a SUCCESSFUL Amazon FBA business with 100% peace of mind.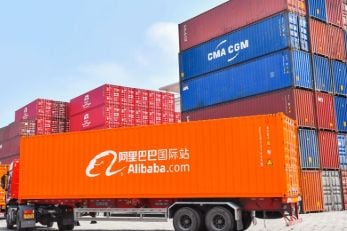 AVOID the bank-breaking Alibaba shipping fees! We have the CHEAPEST rates regardless of your cargo's shipping weight. We handle your cargo's customs clearance and insurance.
You won't need to CONTACT other freight forwarders when ordering from Alibaba!
SHIP all product types to AMAZON fast and cheap! We consolidate, pack, and label your packages.
We place them into the NECESSARY pallets according to FBA standards. FILL your Amazon account balance with more profits.
Why Choose Us?
Beginner-friendly
Grow with us even if you're only a newbie as an FBA seller. Our rates are VERY affordable even for small businesses. You ship even the SMALLEST goods to Amazon.
Affordable Value-added Services
ALL our FBA shipments meet Amazon's standards. We PACK, label and consolidate your goods for you. You don't worry about REJECTED cargo!
24/7 Support
We HELP you throughout the entire FBA process. You ASK our experts about Amazon's monthly, referral, and selling fees. We're always ready to be your SHIPPING GUIDE! You get an answer in just 24-48 hours.
Cheapest Rates
All our shipping methods are CHEAP. You won't break the bank shipping to Amazon. You set your product's selling price MUCH LOWER. And attract more customers in the long run!
Hear it from fellow Products Wholesaler
I've always wanted to be an FBA Amazon seller. But I was afraid of taking action. Fortunately, Leeline's experts taught me all about the Amazon FBA seller fees to expect. And they offered me the cheapest shipping methods. I highly recommend this shipping company.
– Texas, New Zealand
---
Ship From China and Make Big Money
We offer the best wholesale price and high quality products and help you ship from China.
---
How To Calculate Amazon FBA Fees?
Becoming an Amazon FBA seller is easier than most people think.
However, it's crucial to know the Amazon FBA fees to expect. Otherwise, you might LOSE PROFIT while selling through this eCommerce platform.
Leeline's FBA experts gathered their heads together. And we crafted this ULTIMATE cheat sheet, so you know EVERY Amazon FBA FEE. You won't lose money with unexpected charges.
Become a SUCCESSFUL FBA entrepreneur. Keep reading!
What are Amazon FBA Fees?
Amazon FBA fees are the price you PAY for Amazon's order fulfillment services.
Here's how it works:
You deliver your PRODUCTS to Amazon's warehouse. And when someone orders your goods, Amazon's staff will:
Find your goods from their storage.
Pack them according to Amazon's standards.
Label the cargo.
Ship the product.
Provide customer service.
Amazon's FBA solution makes it easier for businesses to cater to customer demands. But of course, Amazon sellers must pay for these services,
Type of Amazon FBA Fees
Amazon sellers need to pay VARIOUS fees to enjoy the perks of FBA. Let's GO OVER the most important ones.
#1: Amazon FBA Fulfillment Fee
Amazon FBA fulfillment fees are the price you pay for…
Making Amazon find your goods in a warehouse. They also include the PACKAGE PREP FEES for your products.
The fulfillment fee depends on the size and weight of your goods.
For example…
Smaller products like VIDEO GAME CONSOLES have lower fulfillment costs than TVs.
Note: Amazon fulfillment fees also VARY depending on the category of your goods.
#2: Amazon Monthly Inventory Storage Fees
Amazon STORES your FBA products for you. In return, YOU pay Amazon a monthly storage fee. The EXACT cost depends on your products' size.
FBA storage fees also change based on the time of the year.
For example, during the Christmas season…
FBA sellers pay more for their monthly storage fees. Because HOLIDAY-FOCUSED businesses also start to use Amazon's warehouse.
#3: Amazon FBA Long-term Storage Fees
Here's what an Amazon fulfillment center charges if your goods stay for OVER A YEAR. This fee is separate from the monthly inventory storage fee.
#4: Amazon FBA Disposal Order Fee
PRODUCTS that don't sell only accumulate FBA inventory storage fees. Worse, you might even need to pay a LONG-TERM STORAGE fee.
At some point, it becomes WISER to trash these goods. Amazon can do that for YOU for a small fee.
#5: Amazon FBA Removal Order Fee
Making AMAZON return your goods to you isn't hard. Just PAY the company's INVENTORY REMOVAL FEES. You say GOODBYE to Amazon's storage utilization surcharge for products that don't sell.
#6: Amazon FBA Unplanned Service Fee
Amazon fulfillment centers incur ADDITIONAL FEES if you prepare your goods incorrectly. Pack and label your FBA cargo properly to avoid this fee.
#7: Amazon FBA Returns Processing Fee
Amazon charges sellers per item when buyers RETURN products. This seller fee costs anywhere from $2 to $43.
#8: Referral Fees
Referral fees are Amazon's share of your profit. The MINIMUM referral fee is 6% of your products' total selling price. All FBA products have this fee, regardless of the chosen fulfillment method.
What Factors Affect Amazon FBA Fees?
The most crucial factors that AFFECT your FBA fees are:
Category of your goods.
Size and weight of your products.
After all, they're what Amazon uses to calculate the 8 FBA fees above.
Amazon separates FBA cargo into 2 sizes: standard size and oversize.
Note: The standard-sized goods should be less than 15″ x 12″ x 0.75″. OVERSIZED products are those larger than 18" x 14" x 8".
There are 3 product tiers for STANDARD-SIZED FBA shipments:
Apparel.
Dangerous goods.
Other products that don't fall into the previous 2.
For OVERSIZED cargo, there are only 2 product tiers:
Dangerous.
Non-dangerous.
Your AMAZON FBA FEES depend on the product tier and size of your goods.
How to Calculate Amazon FBA Fees?
Calculating Amazon FBA fees is A VERY EASY process. Amazon has a built-in online Amazon FEE calculator you may use.
And the best part?
It's ABSOLUTELY free! I'll teach you how to use this, so follow along.
Step 1: Record your products' information
Measure the weight and size of your FBA goods. And ESTIMATE how much you're willing to sell them for.
That's all the information you need to know before you go ahead and…
Step 2: Open the Amazon calculator
Prepare a phone or a computer.
Then, launch its BROWSER (for example, Google). So you may proceed to the Amazon calculator link.
Once you're on the website…
Just tap the "Continue as guest" white button.
Step 3: Click the Define product tab
You'll find this under the heading:
"Find an existing product or enter a product description."
Note: It's on the right side of the "Search Amazon Catalog" option.
Step 4: Type in your product details
Fill in every BLANK SPACE you see on your screen.
"What should I put under the shipping charge?"
Just put a RANDOM value. This is only for estimating how much you would spend if you did the order fulfillment yourself. It's not needed to CALCULATE Amazon FBA FEES.
Tap the blue UPDATE button after filling in all the blanks. Then proceed to…
Step 5: Check your Amazon Fulfillment fees
At this point, you'll see your estimated common Amazon FBA fees.
Those include the following:
Amazon seller fees.
Fulfillment cost.
Storage monthly fees (depending on the season).
Fun fact: You may also estimate other fees on this page.
And that's it! Pretty easy, right?
Looking for the Best China Freight Forwarder?
Leeline helps you ship from China to Anywhere in the World!
FAQs about Amazon FBA Fees
Do FBA fees include shipping?
Yes,  FBA fees include shipping. Amazon has standard shipping rates for Amazon fulfillment. The downside is it's usually MORE EXPENSIVE than other couriers' shipping costs. 
Is it still worth doing Amazon FBA?
Yes. It's still worth doing Amazon FBA. Especially if you want to SAVE TIME AND ENERGY. You also avoid shipping mistakes when using Amazon FBA. So you don't RISK disappointing customers. 
What is the advantage of Amazon FBA?
The advantages of AMAZON FBA are:
• Increased store credibility. 
• Faster delivery which IMPRESSES customers. 
• More time for other aspects (like marketing) of your business. 
• Fewer CHANCES of making mistakes. Amazon's staff are professionals. 
Who pays for FBA shipping?
The seller pays for the FBA shipping. It's already included in Amazon's fulfillment fee for your products. So, you don't need to pay it separately. 
What's Next
Amazon FBA fees are INTIMIDATING for many business owners. But trust me. Calculating them is a walk in the park. Just follow the SPECIFIC steps I mentioned above. And you'll avoid MISTAKES that could cost you money.
Need a freight forwarder to ship your products to Amazon's warehouse?
Contact Leeline. We got the LOWEST FBA RATES for you! Click here for a free quotation.
Do you want ship Goods from China To Global?
Hey, I'm Sharline, co-founder of Leeline. We've helped 5000+ customers shipping from China.
Do you want a better price on shipping?
We are sorry that this post was not useful for you!
Let us improve this post!
Tell us how we can improve this post?