Is Amazon FBA Worth It
Make your AMAZON FBA business successful with Leeline's SHIPPING services. We label, pack and ship your goods to an Amazon warehouse for a very low price.
Your doubled profits are the FIRST-HAND answer to the question, "IS AMAZON WORTH IT?"
Free Hassle Shipping From China
SAVE half your shipping fee with ocean freight. We CONSOLIDATE your Amazon FBA products. So you LOWER your storage fees. And you SHIP more goods for less money!
You BOOST profit margins more than MOST Amazon FBA sellers.
Say GOODBYE to late FBA shipments. Deliver your products to Amazon fulfillment centers in less than 10 days. You join the Amazon FBA program faster and sell on Amazon ASAP.
You get CUSTOMERS immediately and generate more income!
Ship by LAND safely WITHOUT breaking the bank. Our railway freight guarantees your goods reach Amazon's fulfillment centers in weeks. NO DELAYS ever!
You AVOID penalties with our accurate labeling and packaging.
---
Become a RISING Amazon business without stress. Our experts pick up your products from your supplier. We do a quality inspection on your goods.
You never disappoint customers with LOW-QUALITY FBA goods.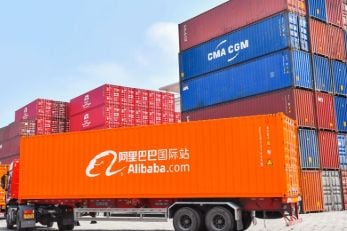 Protect your bank account from ALIBABA's expensive shipping fees. We OFFER the most affordable freight FBA services in China. You deliver your goods from an Alibaba supplier to Amazon.
For a very low price! HAVE more capital for business expansion!
Transform your online store into an international Amazon business! We offer EVERY SERVICE you need to start selling on the Amazon platform. They're all cheap, fast, and accurate.
You stay on top of the competitive marketplace as 1 of the PRIME sellers.
Why Choose Us?
One-stop Shop
AVOID worrying about anything when shipping goods! Leeline HELPS all your eCommerce needs. Our experts source, pack, and ship goods in your stead! You SAVE TIME and energy!
24/7 Support
You never stress about your shipment's current state! Our 24/7 support GUARANTEES your peace of mind. Because we ANSWER all questions and concerns within 24-48 hours.
Cheapest Shipping Rates
We want MORE SELLERS to double their profit margins. So our SHIPPING COSTS are up to 50% less than the price of other freight forwarders.
Fast Delivery
We process all shipping inquiries ASAP. Contact us now and ship your products AS EARLY AS within 3 days. You become an AMAZON FBA SELLER without delay!
Hear it from fellow Products Wholesaler
I thought selling on Amazon FBA would have a steep learning curve. But Leeline made it a walk in the park. This freight forwarder helped me with market research. Its experts chose the cheapest shipping methods for me. I always recommend Leeline!
– Lucy, Texas
---
Ship From China and Make Big Money
We offer the best wholesale price and high quality products and help you ship from China.
---
Is Amazon FBA Worth It?
Many sellers still aren't sure about joining Amazon seller central.
They wonder: "Is Amazon FBA worth it?" And doubts make them stop trying to EXPAND their business.
Shipping to Amazon FBA is NOT AS COMPLICATED as you think.
Leeline's business model EXPERTS crafted this cheat sheet. Let's talk about whether Amazon FBA is still worth it. You won't have to find information ANYWHERE ELSE.
Continue reading to grow your business!
Advantages and Disadvantages of Amazon FBA
Interested in knowing whether Amazon FBA is for you?
Let's go over the pros and cons of this program for e-Commerce sellers. Starting with its…
Advantages:
Most FBA products qualify for Amazon Prime. This means an Amazon Prime member receives your goods in just 2 days. This EXTREMELY fast delivery is EYE-CATCHING for customers. You boost your sales by as much as 25%!
I'm sure you have LOTS of tasks as a business owner. Luckily, Amazon's FBA program takes a huge chunk of responsibilities off your plate. You'll be OUTSOURCING the processes of packing and shipping out your products. You get more time for other aspects of your business!
Let's say MANY Amazon stores sell the same product. Well, Amazon PRIORITIZES FBA sellers. So, most likely, Amazon sells the CUSTOMER your FBA products. More money for you!
Disadvantages:
Amazon requires sellers to pay monthly costs. These fees are for inventory storage. And, of course, the fulfillment fees for preparing and shipping your products.
Note: You might cut your profits if you don't CALCULATE your Amazon fees properly.
No control over customer service
Amazon handles customer complaints and returns for you. You have NO CONTROL over the customer service standards. This backfires on your business if Amazon talks to your customers rudely.
You can't customize packaging
MOST customers love customized boxes from online businesses. Some even BUY AGAIN just for the add-ons or freebies. Unfortunately, you'll lose the freedom to IMPRESS your customers with customized boxes. Because Amazon only uses PLAIN and standard shipping packages for FBA products.
Why is Amazon FBA worth it?
Amazon FBA is worth it. I'll go over 3 reasons you should be selling on AMAZON FBA today!
Millions of shoppers
Amazon is the KING of online shopping. In fact, 71% of consumers go straight to the Amazon marketplace when they need to buy something. You won't have a HARD time finding customers to sell products to.
Fastest delivery
Amazon delivers FBA products in less than 2 days. This ATTRACTS more customers to buy from your FBA business.
Built-in marketing template
Amazon ADVERTISES FBA products on its homepage. MILLIONS of people see your goods. You won't have to spend more money hiring an advertising agency.
How much does Amazon FBA shipping cost?
Amazon FBA costs money. But how much YOU pay for your Amazon FBA fees depends on many factors. It's HARD to give an estimate without knowing your product's details.
So, to give you some guidelines instead, here are the…
3 factors that affect your Amazon FBA shipping cost:
1: Type of good
I'm talking about whether your products are considered DANGEROUS or NON-DANGEROUS.
Your Amazon FBA fees vary significantly depending on the 2.
DANGEROUS GOODS are more EXPENSIVE. After all, they need extensive packing and handling requirements. Keeping them in storage also has to be more careful.
2: Fulfillment fees
Here's the price you pay for Amazon's fulfillment services that include:
Picking and packing your orders.
Customer service.
Customer returns.
How much you pay for the fulfillment fee DEPENDS whether your product is:
Apparel (clothing products).
Non-apparel.
Non-apparel goods' fulfillment charges cost $3.07 for small-standard packages. It's $161.11 for special oversized items.
For apparel products, the fulfillment charge ranges from $3.43 to $161.11. Depending on the size of your product.
3: Inventory storage fees
Amazon charges this fee MONTHLY. This varies depending on the following:
HOW MANY units do you have in your inventory supply?
HOW MUCH SPACE do they occupy?
Use this graph as a reference for your FBA inventory fees:
| | | |
| --- | --- | --- |
| Season | Standard Size | Oversize |
| January – September | $0.75 per cubic foot | $0.48 per cubic foot |
| October – December | $2.40 per cubic foot | $1.20 per cubic foot |
Note: Amazon charges a SEPARATE fee if your products stay in its warehouse for OVER A YEAR. It's either $0.15 per unit or $6.9 per cubic foot. Depending on which VALUE is greater.
When need Amazon FBA?
There are 4 scenarios you NEED AMAZON FBA. Let's go over them!
#1: When you don't have a warehouse
Managing inventory is a TEDIOUS process. It's also a HUGE headache if you don't have a warehouse to store your goods in.
Don't have a place for your products?
Become an FBA seller!
Because Amazon keeps and manages your inventory. You won't need to RENT a stockroom. Or hire people to oversee your goods for you.
#2: If you want to save time
Organizing products, packing, and labeling them is ALL time-consuming. SKIP all these processes by selling products through FBA. You'll have more time and energy for other aspects of your business. Those include market and product research.
#3: If you're a new seller
Many new sellers make 1 or 2 SHIPPING MISTAKES at first. Unfortunately, mistakes DISSATISFIED customers. This means less profit for you.
You won't have this problem with FBA. Amazon delivers EVERY ORDER in your stead. They're experts at fulfilling orders. So YOU guarantee LOYAL and satisfied repeat buyers. Even as a new business.
#4: If you want to go global
It's not a secret that AMAZON is 1 of the largest eCommerce platforms worldwide. You GUARANTEE a much larger customer base when you sell on Amazon. You won't need to do EXTRA ADVERTISING. Because Amazon displays FBA products on the main homepage.
Leeline helps you ship to Amazon FBA faster, cheaper, safer, and easier.
FAQs about Is Amazon FBA Worth It
Is being an amazon seller worth it?
Being an Amazon seller is worth it. This setup allows you to REACH a bigger customer base. You also access MANY FBA perks like 2-day shipping which lures more buyers. 
Is it better to use FBA or ship yourself?
It depends on your priorities. FBA is better if you want to save TIME from doing order fulfillment. But shipping yourself is BETTER if you want more control over your business. 
How many items do you need to start Amazon FBA?
There are NO SPECIFIED minimum items to start selling on Amazon FBA. In fact, you become an FBA business with just 1 product! For example, clothing apparel. 
Is fulfillment by amazon worth it?
Fulfillment by Amazon is worth it. Especially if you're a NEW BUSINESS OWNER unfamiliar with shipping products. FBA is also helpful when entering the international customer base. Because Amazon ships to DOZENS of countries.
What's Next
By now, YOU know when it's best to use AMAZON FBA. And whether it's WORTH IT for your business.
More often than not, we urge business owners to sell on FBA. Because we've seen SMALL online stores get up to 10x ROI after selling on Amazon.
So, if you're interested in becoming an FBA entrepreneur…
CONTACT Leeline. We'll help you ship your goods to Amazon from scratch! Our fees won't break the bank. Click here to get a FREE QUOTATION.
Do you want ship Goods from China To Global?
Hey, I'm Sharline, co-founder of Leeline. We've helped 5000+ customers shipping from China.
Do you want a better price on shipping?
We are sorry that this post was not useful for you!
Let us improve this post!
Tell us how we can improve this post?