Amazon Freight LTL
Leeline offers you a shared container for Amazon LTL shipment. Get fast processing with special HANDLING at low rates.
Customized shipping plans for starters and small Amazon business owners. Get inspection and branding for your Amazon LTL shipment.
Free Hassle Shipping From China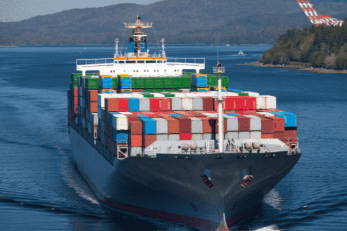 Shared containers for LTL shipments. We repack your floor-loaded shipment to rackable or stackable pallets.
We OPTIMIZE container space for maximum box and pallet counts before shipping. More space means cheaper.
Get urgent delivery for time-sensitive items. Fast processing for less than truckload shipment. Get discounted deals from our airline network.
We handle all PAPERWORK for sensitive items. Smooth customs experience.
Leeline gets you fast and cheap international and domestic Rail shipments. We supervise the loading and unloading to avoid item DAMAGE. Fast shipping at low rates.
You get an optimized shipment to save cost and space.
---
Customized shipping plan from suppliers warehouse to your doorstep. We entertain your special handling requests, including refrigerated trailers.
Add multiple suppliers to your shipping plan with low shipping charges.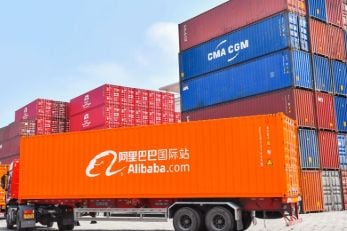 Automate your Alibaba shipping with Leeline. We Collect, merge and repack your Alibaba shipment. We process your simple shipments into pallets at our WAREHOUSE.
Fast and efficient shipment at low rates.
Hundreds of Amazon FBA sellers are in our clientele. We add elegant BRANDING to your shipment. Get an inspection to avoid bad reviews and shipping costs on damaged items.
We replace damaged items with functional items.
Why Choose Us?
Low Rates
Most small businesses have LTL shipments and tight budgets. We got cheap rates on every shipping method. Also, 30 days of free storage to save your recurring storage cost.
Priority Bases
Fast processing on a priority basis. An Amazon seller needs stock every time. We prioritize your shipments to keep you in business. No more OUT-OF-STOCK signs for customers.
Special Handling
Get optimized pallet shipments with special handling. We SUPERVISED the loading and unloading of containers to avoid damage. Skilled Pallet jack and forklift driver for safe movement.
Automation
We AUTOMATE your shipping process from suppliers to Amazon FBA warehouse. Direct shipment to Amazon FBA center with real-time tracking.
Hear it from fellow Products Wholesaler
Leeline has helped me through my journey while having full control. They have the best pricing for a single pallet or higher pallets. Thanks to their team for preparing the shipment according to my requirements. Best shipping handling company!
– Carmen, Texas
---
Ship From China and Make Big Money
We offer the best wholesale price and high quality products and help you ship from China.
---
Amazon Freight LTL: Ultimate Guide
Do you have a tight budget for Amazon freight LTL?
Well, we got a solution. Leeline has compiled this guidebook to make things work on small budgets. We have handled hundreds of shipments to Amazon FBA. No doubt, you get our PRO TIPS to save you money.
Keep reading to learn about Amazon LTL shipping. You get many shipping options in the guidebook. So don't skip any part!
What is Amazon LTL Shipping?
LTL stands for less than truckload. There are two types of container shipments. LTL and FTL shipment. In FTL, you acquire a full container, while in LTL, you acquire a space. LTL is a COST-EFFECTIVE logistics solution for small Amazon sellers.
In LTL delivery, the Agent gets a full container and merges many LTL Deliveries in the same container. Every Amazon seller only gets charged for his space. Small parcel carriers don't process medium-sized shipments with heavy items. LTL is the best SOLUTION for them. Professional carriers organize shipments in double-stacked pallets or single pallets.
How does Amazon LTL Work?
So there are two ways to process Amazon LTL shipment.
Amazon partnered carrier
You request LTL shipment to Amazon partner carriers through Amazon. Amazon arranges the carrier and looks after the shipment process. Items get TRANSFERRED to Amazon fulfillment centers and are ready to sell.
Amazon's partner carrier comes with limitations. Also, it is more expensive than your own logistics partner. Yet, it is convenient and has REAL-TIME tracking.
Own logistic partner
You have to find your logistic partner through B2B marketplaces or recommendations. You share your shipment and supplier's details. Share your Amazon REFERENCE IDs for shipment labels.
He arranged a SPACE in a shared container and merged your shipment. Your logistic partner manages all the transport, paperwork, & customs. Some logistics partners also provide real-time tracking.
How to Calculate The Amazon FBA LTL Charges?
There are different ways to calculate the charges. Here is a detailed step to step guide for both:
1. Amazon partner carrier
Step 1: Go to Amazon seller central, open prepare shipment PAGE, and create your shipment plan. Here two options
Shipping method
Shipping carrier
Step 2: Choose LTL in the shipping method and Amazon PARTNERED carrier in the carrier section. Describe your detailed requirements. And Confirm them.
Step 3: Go to pallet information; provide the shipment's dimensions, weight, and size. Now choose your shipping date and freight class. And Now click on calculate button.
Step 4: You get your calculated shipping estimate.
2. Own logisctic partern
Step 1: Contact multiple shipping agents on B2B platforms. See their past reviews to evaluate their credibility.
Step 2: Contact them and share your shipment details (Weight, size, & dimensions). Better to ask for quotes with different shipping methods.
Step 3: Get a quote and negotiate on the price. The best way to NEGOTIATE is to show them future potential. Ask about extra services(storage, branding, & packaging) price.
Step 4: You get the final quote with the exact shipping charges. Make agreements and share payments with third-party payment systems like trade assurance.
Pro tip: Optimize pallet shipment to save space and shipping costs.
Amazon Freight LTL Requirements
LTL shipments have certain requirements. Mention floor-loaded SHIPMENTS on carrier freight bill in case of floor-loaded trailers. You must provide FBA shipment ID and reference ID to the carrier from the seller's central account. Also,
Here are some other shipment requirements.
Size and weight:
You get a shared space in the container, not an entire container. So go with a small, medium-sized shipment according to your space. Try to utilize the most available space.
Packaging:
Go with proper shipment packing for a SAFE journey. Optimize your shipment with pallets.
Pallet requirements state size must be below 1200 mm x 1000 mm.
Use standard pallet stacking requirements for box stacking. Do not bundle shipping boxes with extra straps or bags. Follow pallet label requirements on FOUR SIDES of the pallet.
Add details on the top right corner of the pallet. Details include vendor name, From & To address, Number of cartons, PO numbers, Pallet #, etc.
Add clear stretch Wrap to the pallet. Add do not break stretch wrap NOTIFICATION on it.
Delivery:
Your carrier must schedule the delivery appointment request in advance. He has to add Amazon shipment IDs, Tracking numbers, and reference ID to BOL.
Carrier has to follow vehicle condition requirements for FINAL TRUCKING. He provides BOL documents at the fulfillment center (Soft or physical).
Looking for the Best China Freight Forwarder?
Leeline helps you ship from China to Anywhere in the World!
FAQs about Amazon Freight LTL
What carrier does Amazon Logistics use?
Amazon uses its mixed-vehicle network. Those delivery vehicles are company owned and have a very EFFICIENT tracking infrastructure. Amazon also has contract-based delivery partners for different routes. 
How much does Amazon freight LTL cost?
It depends on the size & total weight of the carrier. Amazon's partnered carrier program costs more than independent carriers. Yet, Amazon offers REAL-TIME tracking and reliability. You calculate your shipping charges with our calculation guidebook. 
How do I contact Amazon freight LTL?
Contact them through their Amazon seller central helpline, email, & a contact form. Better to go on the Amazon website to check updated contact information. Amazon support team will guide you about different PROCESSES. 
What's Next
Shipping is almost 5% to 10% of net revenue. Every Amazon seller needs frequent shipments over time. As an Amazon seller, you optimize your shipping to SAVE money.
Shipment optimization means good handling and packaging. Also, branding & inspection save your marketing costs and strengthens your brand.
LEELINE has skilled staff to strengthen your brand's foundations. Get inspection and branding at low rates. Contact us to get a quote Now!
Do you want ship Goods from China To Global?
Hey, I'm Sharline, co-founder of Leeline. We've helped 5000+ customers shipping from China.
Do you want a better price on shipping?
We are sorry that this post was not useful for you!
Let us improve this post!
Tell us how we can improve this post?