Amazon Pallet Requirements
AVOID wasting money as an FBA SELLER. Leeline's EXPERTS ensure your shipment adheres to the Amazon Pallet Requirements.
Your FBA shipments are 100% safe. Because we only use STANDARD pallets for your products.
Free Hassle Shipping From China
Deliver your FTL and LTL shipments to Amazon with the cheapest shipping method. Your goods stay at our warehouse for FREE while waiting for shipment.
You save TONS from storage and shipping fees. You get FASTER ROI.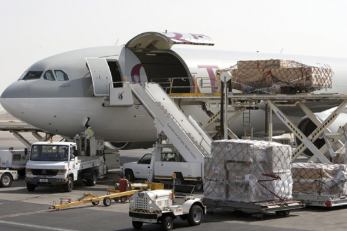 ALWAYS stay on your scheduled delivery window with air freight. Your shipment ARRIVES at Amazon seller central in just 5-10 days. We contact the FASTEST Amazon-partnered carrier to GUARANTEE fast delivery.
You become an Amazon seller ASAP. Get MORE customers in just a blink!
SAFELY deliver your wholesale goods to Amazon's warehouse. Your FTL and LTL deliveries arrive in just 2-3 weeks. We PROTECT all your goods with high-quality pallets. They're SAFE even inside a full trailer.
You receive CONSTANT updates about your cargo. Get 100% peace of mind!
---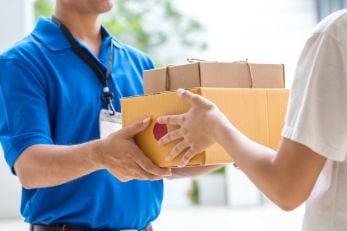 You don't need to EXHAUST yourself to be an Amazon seller. We pick up your products from your supplier. Then, we drop them OFF as PALLET shipments to Amazon's carrier central warehouse.
Small goods are shrink-wrapped to MAXIMIZE space. You double your profits in the long run!
Don't BREAK THE BANK shipping from Alibaba to Amazon. You ENJOY fast shipping for the CHEAPEST rates with our trusted carriers. We include the necessary FBA labels on your palletized cartons.
FREE CUSTOMS insurance. You don't need to contact other shipping companies!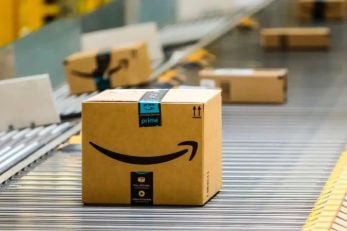 SHIP to Amazon with NO PALLET COUNT limits! We've shipped hundreds of FBA cargo over the years. We're experts at Amazon shipment labels.
You become 1 of the most successful AMAZON sellers with our help.
Why Choose Us?
Caters Every Type Of Shipment
LTL shipping or full truckload shipments. We guarantee every cargo type is SAFE during transit to Amazon's centers. You don't have to find other freight forwarders.
We Help Every Step Of The Way
We help YOU schedule your delivery appointment. And update your inventory. You receive constant help from our experts. You avoid wasting money when making mistakes!
24/7 Customer Support
Send us your questions or concerns. We'll get back to you in just 24-48 hours! You don't SPEND time overthinking your products. You receive constant updates about your shipment!
Always Up To Standards
We ensure your shipment abides by the BOX limits. And your shipment is within the maximum height and weight. Your delivery never gets into any delay because it's up to standards!
Hear it from fellow Products Wholesaler
I always wanted to be 1 of the successful FBA sellers. But I didn't know how to notify Amazon or ship my goods to its warehouse. Luckily, Leeline's experts helped me throughout the entire process. They shipped my cargo to Amazon for cheap. I highly recommend it!
– Robert, California
---
Ship From China and Make Big Money
We offer the best wholesale price and high quality products and help you ship from China.
---
Amazon Pallet Requirements: Ultimate Guide
Knowing the Amazon Pallet Requirements is necessary to becoming an FBA merchant.
Unfortunately, only a few know what they are. So, many businesses make shipping errors that cost them money.
But as a decade-long freight forwarder…
We know that shipping to Amazon FBA isn't complicated.
Our Fulfillment By Amazon experts gathered together to make this article.
Ship to Amazon and become an FBA merchant without spending HEFT penalty fees!
Keep reading!
What are Amazon pallet requirements?
Amazon has STRICT pallet requirements. You have to consider these 5 factors.
1: Labeling
Your FBA cargo must have an accurate Amazon barcode. Pallet labels should include your FBA shipment ID or PO number. And the shipping label should be 100% visible.
2: Size
Your pallet should be 40" by 48". A single pallet shouldn't exceed 72". But double-stacked pallets can reach up to 100".
Note: I'll explain this in detail in a later section.
3: Condition
There should be no cracked wooden planks. Because Amazon rejects damaged pallets.
4: Type
You only ship GMA-standard pallets to the Amazon fulfillment center. Specifically, at least GMA grade B palletized boxes.
5: Wrapping
You need to wrap every FBA cargo in a clear plastic stretch wrap. It's part of the OFFICIAL Amazon pallet requirements.
What type of pallets does Amazon pallet requirements allow?
The type of pallets Amazon allows depends on the goods you want to ship. Amazon categorizes goods into 3 categories:
Package products.
Grocery products.
Health and personal care products.
They have different Amazon pallet requirements. So, let's TACKLE them individually.
1. Package/Standard products
Your pallet should at least pass the GMA B-GRADE standard for these goods.
Here are the CHARACTERISTICS of the pallet:
6-7 boards at the top deck (depending on the boards' thickness).
At least 4 boards at the bottom deck.
3 STRINGERS between the bottom and top deck.
2. Grocery products
Amazon fulfillment warehouses are STRICTER with groceries. You must use GMA 1A GRADE PALLETS. They're also known as PREMIUM GRADE A.
Here's how they're made:
7 top deck boards. The average space between them should be 2.5-4.5 inches.
5 bottom boards.
NO BLOCK REPAIRS on the stringers.
4-way entry.
3. Health and Personal Care Beauty products
You need to protect these goods with GMA 1B GRADE PALLETS. You also call them MELON GRAD PALLETS.
Here are the specifications:
6-7 boards at the top.
4 or more boards at the bottom.
ONLY 1 stringer may have repairs.
4-way entry.
Note: The International Plant Protection Convention requires ALL pallets to undergo HEAT treatment. This Kills the PARASITES that live within wooden boards.
Dimensions of Amazon pallets
Amazon may REJECT your cargo if it doesn't fit the required dimensions. So KEEP the dimensions below in mind when PACKING or preparing your pallets.
There are 2 kinds of pallets:
Let's go over their required dimensions.
A SINGLE PALLET should not be taller than 72 inches. The standard size is 40 x 48 inches (1 meter x 1.25 meters). 1500 lbs or 680.5 KG is the MAXIMUM weight per pallet.
100 inches is the limit for DOUBLE-STACKED pallets. The rest of the standards are the same with single pallets. That means each pallet should only:
20 x 48 inches.
Less than 1500 lbs.
Important: Every PALLET should have NO overhang on either side. Use load bars to secure your pallets for MAXIMUM protection.
How to avoid mistakes when shipping pallets to Amazon?
Avoiding mistakes when shipping pallets to Amazon is easy. Just follow the tips below!
#1: Use the appropriate pallets
Amazon bans 2 types of cargo pallets because of the following reasons:
PECO pallets: You can't move them with a standard pallet jack.
Plastic pallets: They're not as STRONG as wooden pallets.
So, ensure to use pallets with at least GMA B-GRADE when shipping goods from Amazon.
#2: Comply with the size and weight requirements
As mentioned earlier, your pallet should:
Be LIGHTER than 1500 lbs.
NOT EXCEED 72 inches in height (if it's single).
STAY UNDER 100 inches (when double-stacked).
AMAZON rejects cargo that doesn't fall under these specifications. You'll WASTE more money if the company ships your cargo back.
#3: Label goods properly
When labeling your FBA shipment, make sure to include the following:
Purchase Order Number. Amazon provides this information when you schedule a delivery appointment.
Special handling instructions. Include where your pallet's "top side" is. Write a FRAGILE sign if necessary.
The contents of your pallet. List down the quantity and type of products you're shipping.
The final destination of your goods. Include the specific AMAZON CENTER address.
Shipper information. Write your name, contact details, and address.
Amazon barcode. It should be VALID.
#4: Inspect pallets before shipping
Double-checking your PALLETS before shipping them out is necessary. This guarantees you've met all the requirements for your cargo. So Amazon won't REJECT your shipment. You'll AVOID fees.
Follow these steps to inspect your Amazon pallets:
Check the dimensions and weight. Make sure they fall within the limitations I've mentioned above.
Secure your products properly. Ensure there aren't any loose items.
Check for damages. There should be ZERO cracked or broken boards.
Leeline helps you ship to Amazon FBA faster, cheaper, safer, and easier.
FAQs about Amazon Pallet Requirements
Does Amazon require CHEP pallets?
No. AMAZON accepts CHEP pallets. But they're not required. Amazon accepts any pallet as long as they have at least a GMA standard B grade. Except for plastic or PECO types. 
Which method is best for shipping pallets to Amazon FBA?
The best SHIPPING METHOD depends on your priorities. Using sea freight is the BEST to save the most money. Air freight is your best friend for cutting transit time. 
Does Amazon accept plastic pallets?
No. Amazon REJECTS plastic pallets because they're low-quality. So you should use wooden boards when shipping to Amazon. 
How many pallets can you stack safely?
Amazon only ALLOWS stacking 2 pallets. Because you shouldn't EXCEED the 100-inches height limit with double-stacked pallets. Other shipping companies may allow you to STACK more. Depending on the weight of your goods. But not Amazon.
What's Next
Shipping your products to Amazon isn't ALL that hard. The pallet requirements are pretty easy to memorize.
Plus, I've written all the tips and tricks YOU need to succeed above.
But do you know how you can make shipping to Amazon MUCH easier?
Contacting a freight forwarder.
So, call Leeline. The CHEAPEST shipping agent in China.
Do you want ship Goods from China To Global?
Hey, I'm Sharline, co-founder of Leeline. We've helped 5000+ customers shipping from China.
Do you want a better price on shipping?
We are sorry that this post was not useful for you!
Let us improve this post!
Tell us how we can improve this post?