Amazon Restock Limit
INCREASE your Amazon restock limit with our effective shipping schedules. We DELIVER your goods to Amazon's fulfillment center without delay.
You ALWAYS have enough inventory levels to satisfy customers. Guarantee a HIGHER sell-through rate!
Free Hassle Shipping From China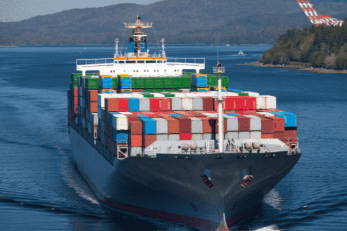 Get MORE BANG for your shipping buck with sea freight. You ship BOTH LTL and FTL cargo. You IMPRESS Amazon's restock algorithm by always shipping on time. We consolidate your goods.
So you stay within your inventory quantity limits with ease.
You DON'T HAVE to wait for ages to replenish old inventory stock. You DELIVER to Amazon's FBA warehouses in less than a week.
You get a HIGHER inventory performance by restocking frequently. This BOOSTS your storage limits. Ultimately, you get more sales!
Don't BREAK the bank when adding products to your existing inventory. You ship to Amazon for a VERY CHEAP price through land transportation.
Your inventory levels NEVER RUN OUT with our consistent shipping schedules.
---
We pick up your FBA SHIPMENT from the supplier's warehouse. Our experts handle customs clearance, insurance, and other paperwork. And we deliver your goods directly to Amazon's fulfillment center.
You get ZERO STRESS when restocking your FBA inventory.
Leeline ships ANY ALIBABA PRODUCT to your Amazon in-stock inventory. We HANDLE all customs clearance and insurance.
YOU ship without worries. Your business maintains a VERY HIGH-profit margin.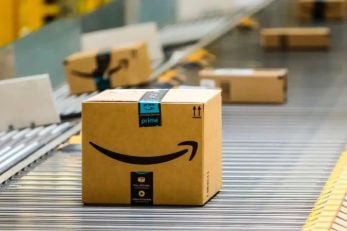 ALWAYS have FBA shipments ready for customers! You get help from our experts replenishing goods within your STORAGE LIMITS. You NEVER pay excess inventory storage fees.
Becoming 1 of the high-demand FBA sellers is possible in just months!
Why Choose Us?
24/7 Support
We have 24/7 customer support ALWAYS ready to help you. Our experts help YOU stay within your FBA restock limits. You receive top-tier tips about HOW to manage FBA shipments.
Competitive Price
Leeline has very business-friendly prices. Amazon sellers like YOU maintain high-PROFIT MARGINS with our shipping services.
Fast & Safe Shipments
Constantly fill your inventory dashboard with more products. We DELIVER on time, every time to Amazon's fulfillment centers. You BOOST your storage limits by restocking your FBA inventory on time.
All-in-one Freight Forwarder
We cater to ALL products, including fragile, OVERSIZED, and seasonal items. You save money. Our shipping methods already INCLUDE value-added services. You won't have to contact other companies.
Hear it from fellow Products Wholesaler
I wanted to sell more products through my Amazon seller central. But I always reached my very low maximum inventory level. Luckily, LEELINE helped my FBA inventory reach higher restock limits. I doubled my profits with their cheapest shipping methods. I highly recommend this freight forwarder!
– Donlon, Florida
---
Ship From China and Make Big Money
We offer the best wholesale price and high quality products and help you ship from China.
---
Amazon Restock Limit
Did you know Amazon restocks limits are critical to the success of your Amazon business?
It allows you to SERVE more customers. You avoid unnecessary storage fees for excess inventory.
Unfortunately, not many sellers take Amazon's restocking limits into account. So they WASTE profits.
Leeline has been shipping to AMAZON FBA for over 10 years. Our logistics experts gathered. And we made this article to help YOU stay INCREASED your inventory limits. You expand your business with so much ease.
Keep reading to optimize your FBA shipping inventory!
What is Amazon FBA restock limit?
It's the inventory LIMIT of your seller central account. Or the maximum shipment quantity you send to Amazon's fulfillment centers.
The STORAGE LIMIT VOLUMES vary from one seller to another.
Professional sellers with more sales velocity have HIGHER inventory limits. Because Amazon knows they'll sell out their new inventory quickly.
Why does Amazon implement restock limits?
Amazon decided to implement a restock limit number. So businesses can't OVERFILL the fulfillment centers.
After all, even Amazon's spacious warehouses don't have unlimited storage space.
The MAX INVENTORY LEVEL prevents sellers from storing goods that WON'T sell.
This saves Amazon more SPACE for top-selling products. After all, the platform EARNS MORE through its fulfillment services. Not through storage fees.
How does Amazon define storage types?
There are 4 Amazon storage types:
Standard size.
Oversize.
Apparel and footwear.
Dangerous goods.
Let's go over what products fall under EACH storage type, starting with…
#1: Standard size
This is the MOST COMMON Amazon storage type. Any product whose longest side is under 18 inches is CONSIDERED a standard-sized good.
Note: Exact dimension limits are 18″ x 14″ x 8″. Maximum weight is 20 pounds.
Common FBA products that fall under this storage type are:
Books.
Mobile devices.
Small toys or home decor.
#2: Oversize
Amazon considers products that EXCEED 18 inches oversize. Oversize items are usually BULKY furniture like cabinets or beds.
"Are there any dimensional limits for this storage type?"
Yes. You can't store products that are longer than 108 inches in Amazon's inventory directly. Your maximum weight is also 150 points.
#3: Apparel and footwear
This storage type is EXCLUSIVE for clothing and shoe products. The DIMENSION LIMITS for this storage type are the same as the standard size. Meaning your apparel and footwear goods should be shorter than 18 inches. And lighter than 20 pounds.
Note: Fashion items like accessories also fall under this storage type.
#4: Dangerous goods
ALL hazardous items fall under this category. The most common examples are batteries, aerosol sprays, and FLAMMABLE liquids.
How do you increase your Amazon restock limit?
INCREASING your Amazon inventory limit isn't hard at all. I'll give YOU 3 easy steps to IMPROVE your storage volume limits.
Step 1: Market your products better.
Attracting more customers is KEY to increasing your FBA storage limit. Because Amazon focuses on your SALES history. When determining your STORAGE TYPE LIMITS.
A HIGHER SELL-THROUGH RATE means MORE inventory space!
Here are the best tips to market AMAZON products better:
OPTIMIZE product listings. Include the RIGHT keywords and use high-quality product images.
Create a branding page on social media platforms. This BUILDS your credibility as a business. Customers TRUST you easily.
After marketing your FBA goods as best as you can…
Step 2: Maintain your Amazon account's health.
SELLERS who go against Amazon's policies HAVE A HARD TIME increasing their restock limit. You must always abide by the platform's rules to increase the limit for your inbound shipments.
Follow these tips:
Don't STOCK over your storage limit. This goes against Amazon's terms and policies.
ALWAYS respond to customer's feedback on your products. Amazon SEES this as being a RESPONSIBLE business owner.
Use ACCURATE product descriptions. You must never fool customers with FAKE captions or images.
Step 3: Avoid understocking or overstocking.
Make sure that your IN-DEMAND goods always have stock on hand. And AVOID stocking new products that don't have a SOLID customer base yet. This shows Amazon you're a SERIOUS and professional seller. And that you won't abuse the FBA warehouses' storing capacity.
Tips for Amazon restock limits
Let me tell you a little hack our business partners use to DOUBLE their Amazon inventory limits.
And that's EMAILING Amazon directly.
All you need to do is PREPARE a 90-day unit volume forecast of your products.
Note: In other words, ESTIMATE how many products you can sell in 3 months. May they be WITHIN the Amazon marketplace or in other eCommerce sites. And write an OFFICIAL sales forecast report.
After doing so…
Email the report to [email protected].
Note: You INCREASE your FBA storage volume if your FORECAST is possible.
Looking for the Best China Freight Forwarder?
Leeline helps you ship from China to Anywhere in the World!
FAQs about Amazon Restock Limit
How often does Amazon restock?
How often Amazon restocks depend on how in demand a product is. Usually, popular items are in stock again in just days or weeks. But low-demand or OUTDATED products may take MONTHS to be back in the market again. Or they may never be in stock. 
How are restock limits calculated?
Amazon calculates your inventory limits based on several factors. The BIGGEST contributor is the seller's recorded sales. How much space is available inside Amazon's warehouse also affects the limits. 
What happens when Amazon runs out of stock?
There are 2 possible outcomes when Amazon runs out of stock. One, the product may be back in stock after a short while. And the 2nd outcome is for the item to be deleted entirely from Amazon. 
Is there a time limit for returning items to Amazon?
You must return Amazon products within 30 days of delivery. Otherwise, your items won't be replaced or refunded anymore. 
What's Next
Amazon has strict inventory limits. But keep the TIPS I mentioned above in mind. And SOON, you can RESTOCK your Amazon inventory as much as you want. Because YOU increase your inventory limits.
Need help shipping from your supplier to Amazon?
Hit us up! LEELINE is the cheapest and safest freight forwarder in China. Our LINE is always open for aspiring FBA business owners like you! Click here to know more.
Do you want ship Goods from China To Global?
Hey, I'm Sharline, co-founder of Leeline. We've helped 5000+ customers shipping from China.
Do you want a better price on shipping?
We are sorry that this post was not useful for you!
Let us improve this post!
Tell us how we can improve this post?