FBA vs FBM
LEELINE facilitates your shipping operations for both FBA & FBM. We transport directly to the Amazon fulfillment center for FBA sellers. Complete fulfillment plans for FBM sellers.
Get Inspection & branding services to avoid bad reviews and build the brand's image. Automate your shipping PROCESS at a low cost.
Free Hassle Shipping From China
Cheap shipping for BULK VOLUMES with sea freight. Choose your shipping routes with our representative. Short routes with low prices. We handle customs paperwork for clearance.
Avoid delays at ports due to poor customs handling. Hassle-free, smooth experience.
Urgent and fast delivery for medium and small shipments. We optimize your cargo to save space and money. Get DISCOUNTED deals as a regular client. Protective layers and packaging for fragile and sensitive items.
You get whole and intact shipments without damage.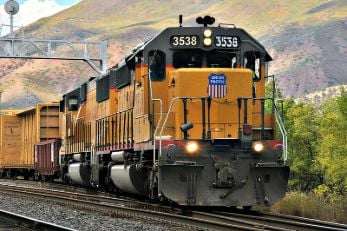 Rail routes are available for both Domestic & international shipments. Fast and consistent service. No delays in traffic and roads with Rail shipment.
We SUPERVISED loading and unloading to avoid damage. Cheap and fast shipment.
---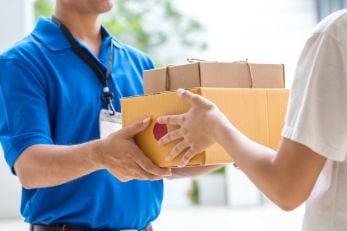 Complete shipping automation from the supplier's warehouse to yours. Get real-time tracking with follow-up updates. We customize your shipping plan with a mixed transport STRATEGY.
Get cheap and fast transportation with supervision.
Alibaba is the first choice of Amazon sellers. Add multiple Alibaba suppliers to your shipping plan. Get consolidation and repackaging to save labor and shipping costs.
Optimized shipping PROCESS to avoid unexpected costs.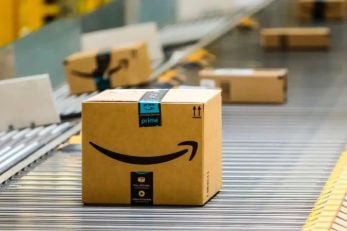 Leeline has worked with thousands of AMAZON SELLERS. We collect, merge, rebrand, and repack your shipment. Get an inspection to filter out damaged products. No more bad reviews.
Elegant branding and packaging enhance customer experience. Win-win situation!
Why Choose Us?
Automation
Automate all shipping processes from supplier to Amazon warehouse. Manage your operations with a dedicated agent. Choose a plan, discuss the strategy, and execute it with CUSTOMIZED shipping plans.
Low Prices
SHORT ROUTES and an optimized shipping process save time and money. Get 30 days of free storage at our warehouse network. Saves money on recurring storage costs.
Fulfillment Network
MULTI-CHANNEL fulfillment options are available for FBM sellers. Automate your own fulfillment processes with real-time inventory tracking. Save money with cheap storage and low fulfillment fee.
Branding and Packaging
Branding with CUSTOM LABELS and logos establishes a brand image without extensive marketing. Branded packaging helps to build the brand's foundation.
Hear it from fellow Products Wholesaler
It's been a wonderful experience with Leeline. Their Professional staff is very cooperative and helpful. Happy with their routes and shipping method consultation. It has saved me a lot of money. I recommend Leeline to every Amazon seller.
– Smith, New York
---
Ship From China and Make Big Money
We offer the best wholesale price and high quality products and help you ship from China.
---
FBA vs FBM: Which Is Better?
Still confused between FBA vs FBM?
This GUIDEBOOK and comparison give you answers to all questions. Our logistics experts have compiled this comparison to make your decision easier. You get tips for shipping to Amazon FBA to SAVE COSTS.
Don't skip and keep reading about this comparison. You make a sound decision for maximum profitability in the Amazon marketplace.
What is FBA?
FBA stands for Fulfillment by Amazon. There are various Amazon fulfillment centers across the country. Amazon FBA Sellers store and manage inventory in Amazon's warehouses. Amazon pack and ship orders to CUSTOMERS.
Amazon charges some fees and manages all inventory operations. It automates the whole shipping process. The FBA seller saves time, resources, & energy and invests them in expansion. Amazon's logistics infrastructure is efficient and far more PRODUCTIVE.
What is FBM?
FBM stands for fulfillment by the merchant. Amazon sellers manage their inventory and shipping operations independently. They process their shipments and order without Amazon's help.
Sellers pack and ship their orders and update their tracking ID in Amazon's system. It is not as automated as Amazon fulfillment is. Yet, sellers save storage and shipping costs as compared to FBA. They must invest time, energy, and RESOURCES to manage these operations.
Pros & Cons of Amazon FBA
Amazon FBA has pros and cons, like any business. Look at these points before choosing FBA:
Pros:
Automation: FBA gives automation of shipping operations. Amazon packs and ships your orders to customers and updates their TRACKING. You focus on selling, while Amazon focuses on inventory flow.
Prime shipping: FBA listing has Amazon prime badge. Prime shipping is the fastest shipping option. Amazon Customers tend to buy products with PRIME SHIPPING.
Less hassle: You don't need to care about inventory management. You just have to ship your inventory to Amazon centers. NO HASSLE!
More visibility: Amazon earns more with FBA products, so they give more VISIBILITY to them. Also, the Prime shipping tag gives more visibility and boosts sales.
Cons:
High Monthly storage fees: Amazon has high storage fees. Also, in peak seasons, Amazon limits the storage units. Storage fees are an extra burden if you don't have continued sales.
Pros & Cons of Amazon FBM
Merchants use their own resources in this FULFILLMENT OPTION. It has a few advantages and disadvantages. Here are the pros and cons:
Pros:
Convenient: You pack and ship independently. CHOOSE any courier service while shipping orders. Easy to manage everything according to your budget and timeline.
More profit margin: You don't face high storage fees from Amazon and save on LONG-TERM storage fees. No need to pay Amazon to fulfill orders. Choose your own shipping company.
More control over inventory: You handle and manage your inventory. Amazon DISCARDS your damaged products. But you repair them and sell them as second-hand products.
Amazon Seller fulfilled prime: FBM seller gets FBA benefits without paying high fees. This FULFILLMENT method provides access to prime customers.
Cons:
Buy Box: Only one seller wins the buy box. You compete with other sellers. Amazon considers the SHIPPING SERVICES while choosing a winner. FBM sellers have less chance of winning.
More hassle: It's a time and energy-consuming process with more hassle.
What's the difference between Amazon FBA and FBM?
Here is FBA vs FBM comparison with every point you should consider:
1. Fulfillment Process:
In FBM and FBA main difference is fulfillment. FBA uses amazon's fulfillment centers network. Amazon provides LOGISTICS and courier services, which result in fast shipping.
Most Customers purchase products with FBA prime shipping due to fast shipping. Conversely, the merchant-fulfilled network is less efficient than Amazon.
2. Fees:
FBA fees are high for every unit that sells. It also has high storage fees. Yet, FBM has just 0.9$ fee on every single unit that sells. Also, some monthly SUBSCRIPTIONS for pro sellers. Non-FBA sellers have better profit margins for the same product. They come with the hassle of their own logistics support.
It gives you more BUDGET for marketing and branding. FBM sellers don't face huge storage costs and fees. If they are starters, they store inventory in their house or cheap warehouse.
3. Automation and customer support:
FBA has complete automation in fulfillment. Amazon PICKS, PACKS, and SHIPS your orders. They update your inventory and tracking. You have to focus on front-end operations like marketing.
Amazon handles most of the customer support. FBM sellers have to handle all the customer support and FULFILLMENT. It is time taking.
Which is better: FBA vs FBM?
Everyone has different preferences when choosing the right business model. Here we give you an overview according to every single point.
Profitability: Seller pays FBA fees on every unit, which results in low-profit margins. Yet, it is easy to scale and turn GOOD PROFITS into more sales.
FBM is profitable when sales are low due to LESS WORK for inventory management. It can turn into an unsolved mess without proper management.
Beginner friendly: FBM sellers don't need to buy a certain number of units. You list your products with available inventory and can start selling. No barrier and no hassle to send inventory to Amazon warehouses.
So FBM is friendly, for starters. Yet, in FBA, you need to send a certain INVENTORY LEVEL. You pay a storage fee if your units are not selling.
Easy to expand: FBA has automation and less hassle. Amazon handles your operations. It is easy to expand with AUTOMATION if you compare FBA to FBM.
Looking for the Best China Freight Forwarder?
Leeline helps you ship from China to Anywhere in the World!
FAQs about FBA vs FBM
Is Amazon FBM free?
No, You pay a fee to Amazon for selling every unit. It is a VARIABLE COST; it's almost 1$. It can change, so check the Amazon website for an updated fee. Yet, Pro FBM seller pays a subscription fee. It is almost 39.99$. Check the Amazon website for updated subscription fees. 
Is Amazon FBM worth it?
Yes, it is a good option if you have good logistic support. Good for starters with low-profit margins. Some big brands also do FBM to save Amazon fees. It gives you control over the INVENTORY but takes time and energy. 
How much does FBM shipping cost?
It varies with location. You have to manage storage and inventory and add fulfillment costs. Also, you pay almost 1$ or 0.99$ to Amazon on selling every unit. Add the monthly SUBSCRIPTION FEE of the pro-FBM seller to your shipping cost. 
Is FBA better than FBM?
Amazon takes care of inventory and logistic operations in FBA. It gives automation and more time to expand. Yet, it comes with an Amazon fee that shrinks PROFIT MARGINS. FBM gives you control over logistics but requires time and energy to manage.
What's Next
These two fulfillment methods (FBM or FBA) need proper shipping plans. You can't excel in the Amazon business model without an OPTIMIZED shipping process. In FBM, you have more workload.
Branding and inspection need more time and effort. Still, a proper dedicated resource saves you time and energy. LEELINE has been helping Amazon sellers for years. We automate all your shipping processes at cheap rates.
Get Free consultation from our representative. CUSTOMIZE your shipping plan according to your needs. Saves your time and energy from hectic shipping operations.
Do you want ship Goods from China To Global?
Hey, I'm Sharline, co-founder of Leeline. We've helped 5000+ customers shipping from China.
Do you want a better price on shipping?
We are sorry that this post was not useful for you!
Let us improve this post!
Tell us how we can improve this post?