Sea Freight Insurance
SHIPPING MANAGEMENT from booking to delivery, reducing your workload.You avoid delays caused by international customs clearance. Get 2x faster shipping while maintaining your customer count.
We offer 18 secure and quick shipping methods. Store your goods in Leeline's warehouse for 30 days without any fees.
Free Hassle Shipping From China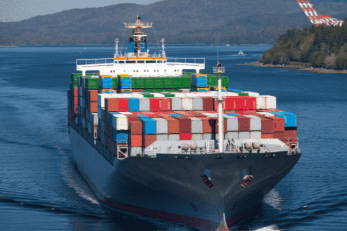 Ship your containers via sea freight WITHOUT ANY LOSS or damage with us. Our team protects every shipment ensuring a risk-free delivery of goods.
We MANAGE CUSTOMS CLEARANCE for international shipments, ensuring a fast delivery time.
You SAVE money by using us for quick shipments. Consignment services include safe packing and DELIVERING SHIPMENTS ON TIME. We ensure overnight delivery of your package to your customers.
YOU reduce your stress on late deliveries losing your customers.
Your goods shipped with rail freight avail our no-risks shipping method. Get LOW-TRANSIT TIME on your bulk shipments with Leeline. Our shipping team delivers your shipment within 5-7 business days.
We offer QUICK AND SECURE rail freight services.
---
Door-to-Door Shipping
Our team tAKES CARE OF ALL FORMALITIES making quick and secure shipments. Our team picks up your shipments from the manufacturer and delivers them to you.
ENJOY DELIVERY of products to your doorstep.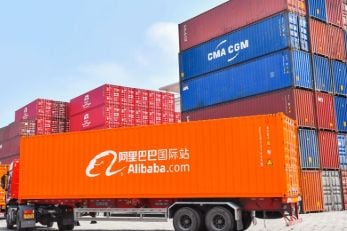 Source from Alibaba using Leeline's SECURE AND FAST shipping methods. Avoid paying high shipping costs with more risks while buying from Alibaba.
Before picking up, our QC team checks every product for quality assurance.
Keep your shipping costs low by avoiding Amazon-affiliated shipping companies. You save time by using LOWER TRANSIT TIME shipping methods. We have 18 shipping options to help you choose the right one.
Generate HIGHER REVENUE EACH MONTH, saving half your budget with our low-priced shipping.
Why Choose Us?
Quick and Safe Delivery
Until your package gets delivered, it is PROTECTED. We deliver your goods safely and on time. We ship cargo of all sizes through our logistics services.
Reliable Custom Clearance
Using Leeline's import custom clearance service for heavy freight saves time and money. You don't have to worry about customs clearance when shipping dangerous goods.
Consolidation Facility
You save time and money with our flexible consolidation services. The Leeline carriers collect production from many suppliers at once in this process. We ship SUPPLY COLLECTIVELY, avoiding the risks involved.
Experts In Freight
More than a decade ago, we began providing freight solutions. We strive to provide you with CUSTOMIZABLE and affordable cargo services. The shipments you send will be successful without any hurdles.
Hear it from fellow Products Wholesaler
My international trade was affected as I had no idea about insurance policy. Leeline helped me with shipping but also with various cargo elite express offers. With Leeline's negotiation, I am availing flat annual premiums on ocean cargo policy. They are outstanding and I recommend them to everyone.
– Grace, Georgia
---
Ship From China and Make Big Money
We offer the best wholesale price and high quality products and help you ship from China.
---
Sea Freight Insurance: Ultimate Guide
Do you want to protect your shipments with marine cargo insurance?
Cargo insurance provides a SAFE OPTION. But finding a reliable and affordable insurance company isn't easy sometimes. Then what's the solution?
With over 10 years of experience, our team has relationships with insurance agents. Leeline helps you with finding good sea freight insurance.
Read on to learn the need, cost, and best shipping companies.
What is sea freight insurance?
Sea freight insurance includes insurance coverage for goods shipped over the ocean. It protects against damage to goods due to natural disasters, theft, or other causes. It also covers the cost of repairing or replacing the goods.
The coverage includes delays in transit, third-party claims, and even physical loss. It benefits freight forwarders and shippers in many ways. Ocean freight insurance provides security of goods in case of any mishap.
Why do you need sea freight insurance?
Sea freight insurance proves crucial for every loss during the shipping process. Depending on the insurance type, the cost of damage gets covered. It helps shippers remain safe in case their goods get damaged or lost. In case of no insurance, a shipper would bear double charges and loss.
Here are some reasons you need ocean freight insurance:
Sea freight insurance provides financial protection against natural disasters that damage cargo.
It minimizes the cost of potential damages caused by theft, loss, or any other reasons.
Lesser risks associated with the shipping of goods, making it an easy-to-go process.
Often a need of certain regulatory authorities. It helps businesses follow their legal obligations.
The biggest reason lies in the peace of mind after insuring their shipment. Very less fear of getting your money wasted with the loss of goods.
How much does sea freight insurance cost?
The cost of ocean freight insurance varies depending on different factors. These include the shipment size, the type of goods, and the destination. In general, sea freight insurance cost anywhere from 0.1% to 0.5% of the value of the shipment.
The value of the shipment and distance traveled can also affect the insurance cost. It's impossible to determine a fixed insurance price in one go. According to an estimated range, you may have to pay between $500-$3000.
Leeline helps you get a free insurance quote from the website. You add the weight, destination, and other details to get an exact cost estimation.
Looking for the Best China Freight Forwarder?
Leeline helps you ship from China to Anywhere in the World!
Top 5 sea freight insurance providers
1. Leeline
Enjoy high-end and full-coverage cargo insurance with Leeline. They've over 10 years of experience providing affordable ocean cargo insurance policies.
Want to try Leeline freight forwarders? You take free consultations.
Benefits:
Six different types of marine coverage make it easy to select the right one. You save from investing in an inappropriate marine insurance policy.
They have more than 1000 successful annual international shipments. You get safe and reliable shipping for your goods.
Leeline provides worldwide coverage insurance solutions. A total of 153+ countries have already been getting comprehensive coverage from them.
2. ICICI Lombard
Looking to get the best rates for your shipping high market value goods?
ICICI has proved to be the best marine contractor helping people sell goods overseas. Anyone looking for CONVENIENT RISK management for their shipments can trust them.
Benefits:
You get cargo insurance to protect against all transportation methods. Use any shipment mode, as ICICI provides insurance for all.
Get a broad range of damages covered automatically under their insuring terms. You save from paying additional expenses to these marine contractors.
They offer a free quote for people selling goods overseas. It helps you know the adequate funding to get insured packages to the final destination.
3. Sea Rates
Save your goods from concealed damage with Sea Rates' local policies. They provide coverage for unexpected losses for importers and exporters.
Are you hoping to cover goods under your general average insurance? They help you with that.
Benefits:
Being the top carriers, they provide 100% no risks insurance coverage. You trust them for your valuable goods.
Their policy starts when you hand over the goods until the destination. Even a bit of your loss would get dealt with under covered insurance.
YOU get services of customs clearance with your covered policy. It helps to save time and effort.
4. Maersk
Welcome your peace of mind with Maersk's risk-free insurance. They cover and protect all types of goods under their insurance coverage.
You trust them for comprehensive coverage with extra advantages.
Benefits:
Cargo insurance from Maersk covers a wide range of commodities, including reefer products. They understand the importance of different cargoes for the importers and exporters.
You get a single invoice for all your shipments and insurance. It saves you time in finding different insurance every time you need them.
Use their containers for dry cargo benefiting from extra coverage over 500$. This provides extra reliability to your container's products.
5. Trade Finance Global
Are you looking for strategic insurance-providing partners for your business? Trade Financial Global has been serving 187 countries for many years.
They promise to provide the best marine cargo insurance solutions for your goods.
Benefits:
You get affordable rates on ocean cargo insurance for your goods. It helps you save more on your budget and still protect the goods.
Enjoy worldwide insurance coverage for all types of damages. They cover till the goods get delivered to your destination.
How to buy sea freight insurance?
Buying ocean freight insurance may sometimes seem daunting, as many insurance companies exist. Here are some steps to avoid misdirection in purchasing the right insurance.
1. Contact a licensed, reputable insurance broker.
You research different licensed marine cargo insurance brokers online from Google. Check out reviews about each one before making your first move.
2. Explain the nature of your shipment and the risks involved.
The broker asks for details about the size and weight of the ocean cargo insurance. Tell them about the type of vessel used for transport, the route, and the value of the goods.
3. Request A Quote From The Broker
Ask the shortlisted brokers about the cost of marine cargo insurance. You find a free quote option on some ocean cargo insurance company websites. Ensure that the quote includes coverage for the risks you have identified.
4. Buy The Policy And Pay The Premium
You must sign and pay the premium before the coverage gets effective. Contact the respective ocean cargo insurance broker and provide all the details. Pay the decided amount to start the insurance process.
A Fast, Easy and Cheap Way to Ship from China
Do not hesitate to contact Leeline at any time regarding your shipments from China.
FAQs about Sea Freight Insurance
What are the three types of marine insurance?
• Freight Insurance: A total or partial loss protection in case of damage to shipment during transit.
• Hull Insurance: It includes protection for the owner against damage to waterborne craft or planes.
• Cargo Protection: A complete coverage of internal and external damages on shipped products. The shipping method doesn't affect the insurance coverage. 
What's the difference between cargo insurance and freight insurance?
Freight insurance protects freight forwarders against damages. The claim is against the company of the vehicle(plane, rail, or ship).  
While cargo insurance protects the shipper against any loss of goods. The shipping company gets a claim for cargo insurance. 
What is a marine cargo insurance policy?
It's the protection of shipment against any damage during the transit process. From shipment booking to delivery, the insurance company pays for any damage caused. 
What's Next
Insurance coverage must get looked upon when shipping ocean cargo. Link with a freight forwarder company helping you with CARGO INSURANCE POLICIES.

But don't know the process for marine insurance?
Leeline freight forwarders help with affordable and compatible ocean cargo insurance policies.
Send us your query today to get started with the shipping process.
Do you want ship Goods from China To Global?
Hey, I'm Sharline, co-founder of Leeline. We've helped 5000+ customers shipping from China.
Do you want a better price on shipping?
We are sorry that this post was not useful for you!
Let us improve this post!
Tell us how we can improve this post?