3PL Providers
Gives way to one of the best 3PL providers: Leeline. Our INTERNATIONAL shipping services include sourcing, warehousing, custom packaging, and shipping.
Don't stress or SPEND too much time with global shipping. Focus more on the SALES of your online business.
Free Hassle Shipping From China
Our agents pick, pack and SHIP your customers' orders instead of you. Allowing you to SCALE your business efficiently.
Leeline handles every step of the process, from sourcing to door-to-door delivery. Saving lots of time and energy,
DOUBLE your profit margin with our various shipping options. You CUT your starting costs with our affordable wholesale products. You have access to CUSTOM BOXES and add-on packing items like gift cards.
Establishing your brand authority and increasing customer loyalty.
SECURELY keeps your goods in Leeline's multiple warehouse locations. Your products are 100% protected.
With our 24/7 inspections and back-to-back CCTV placements. REDUCE your international logistics expenses.
---
CUT your international shipping costs by half. You get the SHORTEST sea routes. Minimizing your shipping time and EXPENSES.
Our experts supervise every loading and unloading process. You guarantee the PROTECTION of your wholesale products.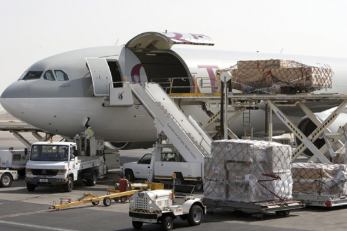 WAIT LESS, sell more. Enjoy our consolidation services to MAXIMIZE your shipping savings. No need to stress about customs paperwork with our CUSTOMS BROKERAGE.
Provide excellent customer SATISFACTION by never running out of stock.
Avoid shipping delays with railway freight. Our route selection process guarantees you choose the FASTEST and CHEAPEST railway couriers.
You receive a real-time tracking tool. Allowing you to NEVER STRESS about your cargo while in transit.
---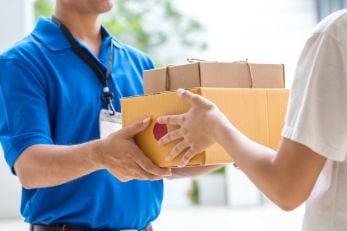 Leeline collects, consolidates, labels, and packs your goods. From multiple suppliers into ONE shipment. All you have to do is pay once. Then, wait for your goods at the DOOR.
No late deliveries. Maximize your profit with minimal effort.
Get better rates for your Alibaba shipments. Our company representative communicates with your Alibaba supplier. We ENSURE the product quality and quantity before packing.
You have 100% peace of mind that you're getting the BEST BANG FOR YOUR BUCK.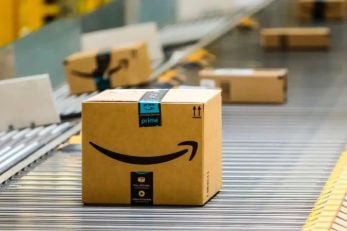 Turn your ONLINE STORE into a global business. Your goods go directly to Amazon warehouses. Our agents inspect EACH AMAZON CRATE twice.
Ensuring there aren't damaged or flawed products. Impress customers worldwide.
Why Choose Us?
Affordable Shipping Solutions
Enjoy eCommerce logistics discounts with Leeline's shipping services. From the customs brokerage and fragile handling to the shipment process. You stay within your budget.
Instant Quotation
No long days of waiting. No long email threads. Call our CUSTOMER service and get an instant quotation. You won't wait longer than 48 hours.
Brand Optimization
Establish your brand with the help of our experts. Give your business a professional logo, branded packaging, and top-tier product photos. Attract BUYERS from all over the world.
Thorough Inspection
AVOID receiving low-quality and damaged products. We use high-quality packaging materials. And trusted couriers who are CAREFUL when delivering fragile goods.
Hear it from fellow Products Wholesaler
My business scaled up after a year. And I was having trouble fulfilling orders daily. Luckily, my friend recommended Leeline. This company helped me stock my products in their warehouses. They shipped to my customers in my stead. Saving me time. I highly recommend this 3PL provider!
– Bruce, New Zealand
---
Ship From China and Make Big Money
We offer the best wholesale price and high quality products and help you ship from China.
---
Top 25 3PL Providers
Finding RELIABLE providers is a hit-or-miss game.
You either find an EXPERIENCED, reliable company. Or a shipper that just sucks at their job. Wasting your money.
I hate seeing this as a fulfillment expert. Hence, I compiled the top 25 3PL providers worldwide. Your products won't fall into the wrong hands ever.
Spoiler alert, the best 3PL company is Leeline. It has the cheapest freight forwarding rates. With the most extensive quality control. You guarantee your goods' safety and delivery.
Read further to improve your offer fulfillment process!
What is 3PL?
3PL means Third-Party Logistics. And it's a service by companies that HELP businesses manage their supply operations.
3PL encompasses lots of side-by-side services. Those include warehousing, transportation, and shipping.
Think of a 3PL as your business' personal assistant. It does ALL the order fulfillment work for you. Allowing you to focus on sales, marketing, and branding.
Top 5 3PL Providers
1. Leeline
Say GOODBYE to logistic headaches. And hello to streamlined operations with the BEST 3PL service provider: LEELINE.
This company OFFERS reliable and cost-effective solutions. Aligning with your unique logistic needs. From transportation and warehousing to fulfillment services.
LEELINE improves your business operations and gains a competitive edge in your industry.
What I liked:
Flexibility. Leeline can scale its services depending on your needs. You get solutions that 100% work.
Proven track record. Leeline's logistic services are top-notch. Delivering the highest quality of service is what you would expect from this 3PL company.
What I didn't like:
Time zone difference. It's a slight hassle to wake up late to call this company.
2. ShipBob
Fulfill your promised orders SEAMLESSLY with Shipbob's fulfillment services.
ShipBob is a best-in-class end-to-end fulfillment third-party provider.
With a STRONG presence in the US, Canada, Europe, and Australia. ShipBob can ensure your business growth and success. As you expand your shipping capabilities.
What I liked:
ShipBob has a 2-DAY-SHIPPING coverage. You meet your customer's expectations on time. And get loyalty in return.
This 3PL provider offers customized order options. Allowing you to deeply connect with your customer. And create a design to express your brand style.
What I didn't like:
ShipBob's same-day delivery might be too expensive for regular shipments.
3. SINO Shipping
SINO Shipping has over 50 agents worldwide. Ensuring that your cargo is SAFE. Regardless of the shipping route it takes.
This 3PL has over 35 years of shipping experience. It's the VETERAN of this ultimate list.
What I liked:
TONS of value-added services. Sino shipping offers sourcing, packing, and storage services. All for an affordable price. It's a one-stop shop saving you time and money.
This company walked me through the entire process. So I found the SHIPPING to be VERY EASY.
What I didn't like:
You can only CALL SINO Shipping after emailing. This system is inefficient for busy business owners.
4. FloShip
Enjoy end-to-end international logistics. And ACCELERATE your business with FloShip. Over 1000 brands trust this 3PL. Giving you ABSOLUTE assurance that your products are SAFE.
What I liked:
Its system is compatible with over 60 eCommerce platforms. Allowing small business owners like YOU to scale their reach significantly.
FloShip gives expert advice to improve your store. Their blogs help businesses IMPROVE operations for free.
What I didn't like:
The website STOPPED posting articles. Such a huge bummer as eCommerce blogs are FREE shortcuts to business success.
5. Ship Monk
Make your shipping and fulfillment experience stress-free with ShipMonk.
From sourcing in-demand products to delivering them to your customer's doorstep. This freight forwarding company has your back.
As a bonus, you get a super easy and informative guide about shipping.
What I liked:
You MANAGE your inventory DIRECTLY on ShipMob's software. Ensuring you don't run out of stock with your in-demand products.
I see the breakdowns of my costs and budget properly. Helping you budget without any stress.
What I didn't like:
You cannot reach their customer support unless it's working hours.
List of 3PL Providers
| | | |
| --- | --- | --- |
| 3PL Provider | Services | Location |
| Jianfa Logistics Group Co. LTD | Fulfillment company | Xiamen, China |
| NextSmartShip | Fulfillment and Transportation | Shen Zhen Shi, China |
| Kerry Apex | Transportation logistics services | Shanghai, China |
| DBS Industry | Fulfillment company | Su Zhou Shi, China |
| EcommOps | Transportation logistics services | Shen Zhen Shi, China |
| Cleverpod | Fulfillment services | Shenzhen, China |
| SHANGHAI JS SOURCING | transportation logistics services | Shanghai, China |
| Red Stag Fulfillment | Distribution services | USA |
| The Sourcing Co | Third-party logistics provider | Guang Zhou Shi, China |
| iTechflyer | Transportation logistics services | Hangzhou Shi, China |
| Rakuten Super Logistics | Fulfillment services | Las Vegas, NV |
| E2OPEN Shanghai | Logistics provider | Shanghai, China |
| BDP International | Fulfillment services | Beijing, China |
| Expeditors | Fulfillment service company | USA |
| Lazpanda | Third-party logistics provider | China |
| The Sourcing Co | Fulfillment services | Guang Zhou Shi, China |
| SHINE BUSINESS SERVICE CO., LTD | Transportation logistics services | Qingdao, China |
| Nolan Transportation Group | Fulfillment center | Atlanta |
| Maersk | Transportation logistics services | Chengdu, China |
| Trans Hope International Co., Ltd. | Fulfillment services | Shenzhen Shi, China |
What are the benefits of working with a 3PL?
Working with a third-party logistic provider (3PL) can benefit eCommerce businesses. Let me give you a rundown of the TOP advantages.
Working with a 3PL increases your cost savings. Associated with warehousing, labor, and shipping.
These third-party logistics providers negotiate LOWER RATES for your specialized services. Whether you're a small business or an established eCommerce company.
Your order fulfillment needs also become more challenging as your business GROWS.
Luckily, a 3PL ENABLES you to streamline your international logistic operations. Helping you meet the changing needs of your customers.
How?
Third-party logistics companies provide customized logistics solutions. Specifically tailored to your business. Including:
Customs clearance.
Truck brokerage.
Warehouse space.
Delivery services.
Order fulfillment solution.
So you fulfill orders and optimize your operations with minimal effort.
Increased customer satisfaction
Working with a reputable logistics provider ensures fast and on-time delivery. You provide your customers with accurate delivery updates. BOOSTING your customer's trust and loyalty.
How to choose the best 3PL companies?
Step #1. Identify your business needs
Here's the first step in choosing the best 3PL:
IDENTIFYING your eCommerce business needs and requirements.
Consider the type of service your business requires, such as:
Transportation management system
Supply chain management
Order fulfillment and reverse logistics
Warehousing and distribution services
Freight forwarding services
You also need to consider your budget. Because 3PL fulfillment companies have different shipping rates.
Note: Global Logistics companies offer different services depending on their expertise.
Step #2. Search for a logistics provider
The next step is to RESEARCH potential 3PL companies that offer your needed services.
Look for an experienced 3PL company in your niche industry. Be sure they have a PROVEN track record. To ensure they can accommodate your needs promptly.
Don't know where to start your research?
Worry less and use these methods to find 3PL companies.
Use search engines like google. Just type keywords like "List of trusted 3rd party global logistics companies". Google will give the list in seconds.
Use social media platforms. You can start looking on Facebook for posts regarding 3PL companies.
Ask for recommendations. My favorite method. Ask other small businesses for recommendations. As they most likely have a trusted logistics partner already.
Pro tip: Choose at least three 3PL companies for better quotation options.
Step #3. Request for a quotation
After shortlisting 3 freight forwarders or 3PL…
ASK EACH for a quotation, then compare and contrast.
Important: Your decision should focus not only on the rates when choosing a 3PL company. You also need to CONSIDER their customer support. Plus, their warehouse space, global network, and shipment tracking. Management system and overall flexibility.
This help determines which 3PL company BEST SUITS your global logistics needs.
Looking for the Best China Freight Forwarder?
Leeline helps you ship from China to Anywhere in the World!
FAQs about 3PL Providers
What are the types of 3PL providers?
There are various types of 3PL providers. The most common types are transportation, warehousing, and forwarder-based 3PLs. The other types include financial, technology, consulting-based, and integrated 3PLs. 
What are 3PL fulfillment services?
3PL fulfillment services are logistics solutions provided by third-party providers. They improve your supply chain management. By helping you manage your fulfillment processes. Including warehousing, order processing, shipping labels, and return management.
Is Amazon a 3PL provider?
Yes, Amazon is a 3PL provider through its FBA Program. The program lets an eCommerce seller use Amazon's order fulfillment centers. Where the ENTIRE shipping process is fulfilled. Amazon's FBA is perfect for small businesses that want to REACH global customers. 
Is 3PL a dropshipping?
No, third-party logistics (3PL) is not a kind of drop shipping. They both involve moving goods and transporting. But in 3PL, you own the products. In dropshipping, the supplier owns them. 
What's Next
3PL Providers are the bridges to stress-free order fulfillment. Pick the right company. And you GUARANTEE more profits and higher customer satisfaction. With LESS effort.
Don't know which 3PL provider to pick?
Call Leeline. We have the BEST rates prepared for small business owners like you.
Do you want ship Goods from China To Global?
Hey, I'm Sharline, co-founder of Leeline. We've helped 5000+ customers shipping from China.
Do you want a better price on shipping?
We are sorry that this post was not useful for you!
Let us improve this post!
Tell us how we can improve this post?