E-Commerce Fulfillment
SPEED BOOST your E-commerce fulfillment process with LEELINE. Our experts pack and SHIP your products immediately after customers order.
Your buyers ENJOY custom packaging and short waiting times. Meet customer expectations with ZERO stress.
---
Free Hassle Shipping From China
LEAVE your eCommerce fulfillment process in Leeline's hands. You manage inventory, conduct quality control, and START fulfilling orders without first-hand involvement.
Receive constant updates about your products. Focus more on IMPROVING your branding.
CUT your EXPENSES as a drop shipper. We pick up products from your supplier. Then, ship the goods directly to your customers' doors.
You EARN profits without paying for overhead and fulfillment costs. SKIP the inventory prep and enjoy FASTER ROI!
Leeline offers the cheapest warehousing services in China and North America. Your products are PROTECTED around the clock.
No ROOM for errors in our guarded and camera-packed facilities. Cutting down both your stress and expenses.
---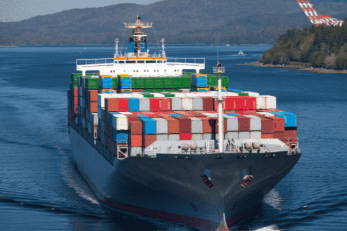 Enjoy SEA FREIGHT for the cheapest fulfillment solution. Wrap your goods in packaging that resonates with your brand. We only use high-quality packing materials.
Ensuring the SAFETY of your products. Have 100% peace of mind during shipment.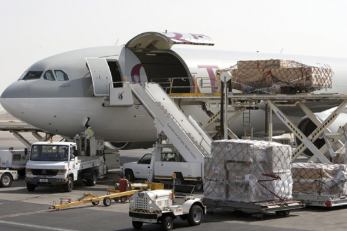 Customers receive your products in less than 10 days. Directly from our multiple fulfillment center locations.
You don't stress about insurance, customs clearance, and other documents. Boost your BRAND identity with FAST delivery.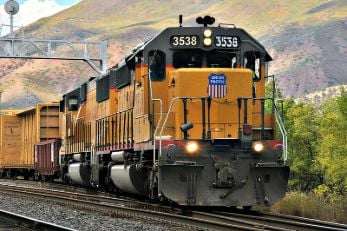 Lower expenses with ground shipping services. Experts OVERSEE your consolidated goods during shipment. You use our shipping software to TRACK your orders anytime.
Get MIXED modes of railway transport to MAXIMIZE your savings.
---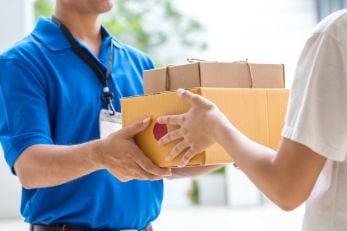 Remove the STRESS from your eCommerce business quotation. Leeline's multiple fulfillment centers PROCESS your customers' orders.
Your customer RECEIVES goods from our warehouse. Beat other competitors by delivering orders FASTER and accurately.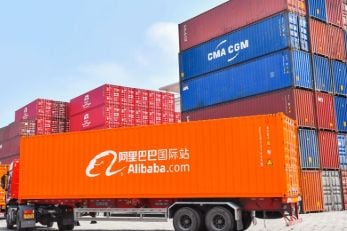 Receive WHOLESALE orders from Alibaba without breaking the bank. You get the CHEAPEST fulfillment solutions with Leeline's third-party logistics.
Enjoy CUSTOMIZED plans for your recurring Alibaba shipments. Massive discounts are applicable for bulk orders!
Sell internationally for AFFORDABLE start-up costs. We pack and ship your products according to Amazon's standards.
All your goods are INSPECTED twice before packing and shipping. Build customer loyalty as an FBA seller and double your sales.
Why Choose Us?
All Kinds Of Shipments
Fragile, oversized, FCL, LCL. Just name your shipment type. LEELINE handles it. All your goods have INSURANCE and customs clearance. Give customers a VARIETY of products without complicating shipment.
One-Stop-Shop
Leeline caters to ALL the best eCommerce fulfillment services. Those include sourcing, white labeling, shipping and reverse logistics. Send us any eCommerce concerns or worries. And RECEIVE customized shipping solutions for your business.
24/7 Customer Support
Our RESPONSIVE support team is always ready to answer your inquiries. You receive answers in less than 48 hours. Ship STRESS-FREE!
Fast Delivery Times
Leeline's expert negotiators compare and contrast shipping couriers. You only ship through the FASTEST and SAFEST shipping vessels.
Hear it from fellow Products Wholesaler
I've tried third-party fulfillment services from multiple locations. But Leeline beats every other fulfillment services company regarding price and service quality. They fulfilled orders from all my sales channels. I highly recommend this order fulfillment company.
– John, Illinois
---
Ship From China and Make Big Money
We offer the best wholesale price and high quality products and help you ship from China.
---
E-Commerce Fulfillment: Ultimate Guide
The e-commerce fulfillment process is a time-consuming aspect of starting an online business.
But really, it doesn't have to be.
As a fulfillment expert, I'll teach you the best ways to fulfill customer orders. Save time and energy while BOOSTING your profits.
Hint, hint. The secret is to outsource fulfillment.
Keep reading to make your eCommerce fulfillment more efficient.
What Is E-Commerce Fulfillment?
It's a process of getting your products and delivering them to your customers.
The order fulfillment process becomes more complex as your eCommerce business grows.
So you outsource this process to eCommerce fulfillment centers. They'll pick, pack and ship orders in your stead. Allowing you to focus on other aspects of your business. And provide more accurate deliveries to customers.
"Is it better to outsource eCommerce fulfillment?"
Most of the time, yes. I've asked dozens of business owners. And they all told me that outsourcing this process SAVED them time and money.
Overall, eCommerce fulfillment IMPROVES the entire operation of your e-commerce business.
Types Of E-Commerce Fulfillment Models
In-house fulfillment model
Store owners MANAGE their entire eCommerce fulfillment process in this method.
You have FULL CONTROL of HOW you want to send your products. However, in-house fulfillment is NOT for every business type.
This type of model is time-consuming and costly. You must have enough warehouse space and resources. Especially if customer demand in your sales channels increases.
Third-party logistics (3PL)
A store owner OUTSOURCES its fulfillment process to a third-party fulfillment provider.
Many eCommerce businesses choose this model for several reasons.
The best advantage? You save time and free up your resources.
After all, outsourcing to a 3PL REDUCES shipping and overhead costs. You also guarantee the speed and accuracy of your deliveries. HELPING you scale up your business faster.
This model gives you ULTIMATE freedom and convenience while running your eCommerce business.
You don't need to do inventory management with Dropshipping. Nor do you have to worry about packaging or paperwork.
Why?
Your manufacturers or suppliers send orders directly. You only act as the BRIDGE that presents the goods you sell online.
How Does ECommerce Fulfillment Work?
Step #1: Receiving an order.
The eCommerce fulfillment process starts the moment you receive customer orders.
You or your fulfillment center AUTOMATICALLY receive the order details.
Note: ORDER information is received through the integrated system. This system connects your store to the fulfillment center. Making it EASY to pick the products from your inventory storage.
Step #2: Preparing for shipping.
It's time to PREPARE the products for shipment. This process includes packaging, labeling and processing the customs clearance of goods.
You must also verify the payment information. As well as value-added services, if there are any.
Clients told me that this process takes them 1-3 DAYS. But preparing for shipment only takes less than a day with 3PL providers.
Step #3: Shipping the products.
Once orders are carefully packed and prepared. You may now ship the products.
SELECT the appropriate international shipping fulfillment strategy. Based on the product you're about to ship.
Choose air freight if you want the fastest delivery time. And sea or ground shipping if you want a cheaper shipping cost.
How Do You Find ECommerce Fulfillment Service For Your Online Store?
There's no ONE-SIZE-FITS-ALL solution in choosing a fulfillment service provider. Businesses have different fulfillment needs. So let me help you make an informed decision.
Here are several factors to consider to find the best fulfillment provider.
1. Fulfillment center's location.
A well-managed order fulfillment should have a WELL-PLACED fulfillment center.
And since you don't just deliver to a single customer. Your fulfillment partner must have multiple warehouses. Located near your customers, so they reduce shipping costs.
2. Type of service
Services offered by fulfillment providers vary.
Your fulfillment provider's specializations SHOULD FIT your business requirements. Find a provider that offers the services you need. Sustaining the changing demands of your customers will be much easier this way.
3. Cost
Compare each fulfillment provider's COST and see which offers the most reasonable price. But has the highest quality of service.
Don't just pick the cheapest fulfillment provider. Your decisions should also be aligned with the factors mentioned above.
Weigh your options properly. So you find the BEST fulfillment provider for your online store.
4. Integration
Double-check that your FULFILLMENT provider integrates with your eCommerce platform. Some 3PLs only deliver orders on major selling channels like Amazon or Shopify.
Make sure your fulfillment provider fulfills orders for your online shop.
5. Reputation
Let's say an eCommerce company ticks off all the requirements above.
The next step is CHECKING reviews of your freight forwarder. Check their website and FB page, or ask other people. Through these, you'll see what others are saying about this company.
Speaking from experience…
You should only CHOOSE eCommerce fulfillment companies with proven track records. Your brand reputation is on the line.
SAFE + EASY Importing from China
We do the hard work in China, so you don't have to: Product sourcing, quality control, shipping, and more.
FAQs about E-Commerce Fulfillment
What is the difference between eCommerce and fulfillment?
eCommerce is the process of buying and selling online. While order fulfillment refers to the actual MOVEMENT of goods to your customer. It's an umbrella term that includes the packing and shipping process. Along with inventory management. 
What does an e-commerce fulfillment provider do?
An eCommerce fulfillment provider is responsible for managing your ENTIRE order fulfillment. From warehousing and fulfillment services to processing reverse logistics or answering customer support. Outsourcing fulfillment processes help online retail businesses SAVE ENERGY and money.
What is the fulfillment cost in e-commerce?
Fulfillment costs vary depending on the size of your eCommerce business. Several factors contribute to the calculation of your fulfillment cost. Some examples are product type, storage fees, packing, shipping and delivery fees. 
What is the importance of eCommerce fulfillment? 
eCommerce fulfillment HELPS YOU improve order accuracy. While significantly reducing the TIME you spend processing orders. Ultimately, you get higher CUSTOMER SATISFACTION. When fulfilling orders with the RIGHT eCommerce fulfillment partner.  
What's Next
eCommerce fulfillment is a CRUCIAL aspect of doing business online. How you DELIVER products represents your brand identity. So PLAN the entire order fulfillment process to the best of your abilities.
Need help fulfilling orders?
Contact Leeline. Enjoy our CHEAPEST order fulfillment services.
Do you want ship Goods from China To Global?
Hey, I'm Sharline, co-founder of Leeline. We've helped 5000+ customers shipping from China.
Do you want a better price on shipping?
We are sorry that this post was not useful for you!
Let us improve this post!
Tell us how we can improve this post?