Product Sourcing Agents
LEELINE helps you in sourcing products from China and different markets. Cheap sourcing with shipping services. Complete sourcing handling from supplier identification to shipping to your customers.
Get warehousing and storage spaces to keep your stocks at low rates.
Free Hassle Shipping From China
Direct sourcing products from manufacturers with low production downtime.
Our design team works on unique product specifications for private labeling. Get raw materials at the best price.
Get detailed reviews of product samples from manufacturers. Skilled inspection staff with deep understanding.
We filter out damaged & defective products in your shipping. No more shipping costs on damaged products.
Private Label & White Label
Bulk sourcing for both private and white label products at a reasonable price. Professional photography services for interactive product images with details.
Get elegant packaging with custom labels for customer satisfaction.
---
Short sea routes with smart routes selection. Supervised container loading and unloading to avoid damage.
We handle your customs paperwork for smooth clearance. No more extensive paperwork hassle and tension.
Access our airline network for fast and urgent air shipping. Get special packaging for your sensitive and fragile items. Shipment optimization to save package space in packaging.
Also, our special handling prevents costly mistakes.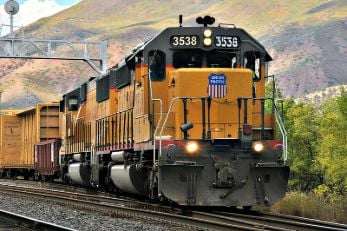 Non-stop rail shipping for both domestic and international shipments. Real-time rail tracking for satisfaction.
Avoid road traffic and junction delays with special assistance. Easy access to ports with our station selection.
---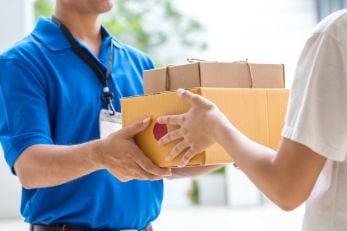 Customized and dedicated shipment from supplier to your doorstep. Get consolidation before shipping multiple suppliers in your shipping plan.
We MERGE & REPACK shipments from different suppliers to save labor and shipping costs.
Inspected and filtered Alibaba shipping with us! We filter out defective items and replace them with functional items.
No more expensive Alibaba freight fees with us! Saves you extra money without effort.
Fast processing to Amazon sellers with complete branding services. Direct shipping to Amazon FBA centers with real-time tracking.
Avoid bad reviews on Amazon listings with product inspection.
Why Choose Us?
Branding
Custom labels and logos in packaging help in branding and a strong brand image. Get interactive branding to lay the foundation of your brand.
Small Business-friendly
Shared spaces and containers for small businesses. Competitive pricing for shipping and storage. No more high minimum order quantity. Set your own order quantity.
Free Storage
Thirty days of free storage at our warehouse's network worldwide. No need to pay hefty storage fees for distant warehouses.
Protective Layers
Strong and durable protective packaging for safe transit time. No more damaged boxes and products with strong packaging. Get your product whole and intact.
Hear it from fellow Products Wholesaler
Working with LEELINE was an amazing experience for my sourcing and shipping. I got my shipment in a shorter time than in my previous experiences. I recommend LEELINE for their shipping and sourcing.
– Molly, Florida
---
Ship From China and Make Big Money
We offer the best wholesale price and high quality products and help you ship from China.
---
Top 20 Product Sourcing Agents
Want to outsource through top product sourcing agents?
Hold On! No doubt, an Experienced sourcing agent gets you only credible suppliers. You get high-quality products at low prices.
Our product sourcing experts have spent hours evaluating 20 agents to save you money. Start sourcing high-quality products without hassle. Avoid refunds and return complaints from your customers.
Don't stop and start reading about the top 20 sourcing agents.
1. Leeline
Leeline is one of the most credible names from China. They have worked with thousands of suppliers and manufacturers. Better negotiations through their existing relationships. As it is a local Chinese agency, it means access to cheaper suppliers.
Pros:
Strong Product development team for design and customization. Easy to stand out from the crowd by targeting more pain points. More loyal customer base!
Complete shipping and logistic support to handle your supply chain. Get your product on your doorstep with special handling.
Extra services like branding, packaging, and inspection at very cheap rates. They filter poor-quality goods before shipping. Eliminate shipping and handling costs of damaged products.
Cons:
Fixed rates for a small volume order. Yet Good rates for long-term Shipment and sourcing plans.
2. BNMD
BNMD has strong design and product development. Target customers' more pain points products through product development. Crush your competitors with a strong design team.
They are well-connected with manufacturers, so it is easy to get cheap sourcing. Easy to transform your Innovative ideas into your products.
Pros:
Powerful customization helps to stand out from the crowd. Strong brand image through customization. Add branding and custom labels to your products.
Expertise in marketing to scale online business in a short time. They have a track record of successful marketing campaigns from previous clients.
Cons:
Lack of shipping and logistics support, Better for only strong product development.
3. Alibaba
Alibaba is a famous B2B marketplace from china. Best place if you are looking for Chinese sourcing agents. Type sourcing agent in the search bar. You get multiple results. Now you apply filters to find agents from a specific region. Also, pricing range is also mentioned there.
Pros:
Best for one-time services for small orders. Get many quotes and compare them. Easy to negotiate.
Read past reviews and ratings to check credibility. Agent information page gives you a better idea about their track record.
Alibaba trade assurance helps you to get a refund in case of any issue. Better to check services to avoid any issues at all.
Cons:
Alibaba trade assurance charges almost 3% per transaction. It increases your cost of sourcing.
4. Imex Sourcing
IMEX provides Chinese sourcing solutions with shipping. Good prices with direct negotiations with manufacturers. Outsource your supply chain at low rates. Complete sourcing solution without the hassle of handling multiple agents. Save more time and cost.
Pro:
Shipping services to ship products in different distribution countries. Multiple routes and carriers for your ease.
Compare supplier's quality, facility, and rates. Easy to switch to backup options in case of urgency!
Extra services like branding and packaging at competitive rates. Quality inspection before shipping saves shipping and labor costs on damaged products.
Cons:
Not a strong product development team for private label products.
5. Fillsell
Fillsell is one of the best sourcing agents for the US MARKET. Get local suppliers from the US with quality and production inspection. Not only US but Fillsell also provide services to outsource from China. Yet, Local sourcing saves shipping costs and time. No more long waiting periods during transit time.
Pros
They also offer drop shipping fulfillment with fast shipping. Scale your dropshipping business with US-made supplies.
Access their Shopify app for dropshipping automation. Integrate into a few clicks.
Cheap pricing for wholesale as well as drop shipping. Good profit margins for you!
Cons:
Not the best option if you want to outsource from Chinese suppliers. The best option for US dropshipping.
List of Product Sourcing Agents
| | | |
| --- | --- | --- |
| Company Name | Services | Location |
| Jingsourcing | China sourcing agent | YiWu, China |
| Baysource Global | Sourcing from china to US | Florida, United States |
| Foshan Sourcing | China sourcing company | Foshan area of China |
| Sourcify | Sourcing and trading company | California, United States |
| China2West | China sourcing company | Guangdong, China |
| SupplyIA | Sourcing and dropshipping project management | Mainland China |
| Meeno Group | Sourcing agent & freight forwarder | Zhejiang, China |
| Sourcing Bro | Best suppliers hunting and sourcing agent | Yiwu, China |
| Dragon Sourcing | Sourcing service company | London, UK |
| Lazpanda | China sourcing company | Shenzhen, China |
| B2C Sourcing | China sourcing agent | China |
| Guided Imports | Sourcing products from china to any other country | Shenzhen, China |
| Linc Sourcing | China sourcing agent | Shanghai, China |
| Maple Sourcing | Shipping and china sourcing agent | Shenzhen, China |
| China Purchasing Agent | China sourcing company | China |
How much do sourcing agents charge?
There are no fixed charges for sourcing agents. Most of them charge commission on your whole sourcing volume. Yet, some sourcing agents have fixed rates depending on order volumes and services. Their way of charging depends on services.
Which services got charged based on commission and fixed charges?
Hold on, keep reading, Here are those services.
Most extra services have fixed costs. So what should you consider extra services? Some agents offer free services like storage for a limited time. Better to discuss this in detail to avoid hidden costs.
Sourcing agents charge 5% to 10 % for small orders. Their service includes supplier hunting and negotiations. You don't have to worry about sourcing handling. This could be expensive when you deal in large volumes. The average commission for big orders is almost 1% to 3%. Better to shop around and check different rates.
How to choose product-sourcing agents?
Sourcing is a vital part of the business. Any disturbance while sourcing affects your all business. Better to pay attention to these points while choosing a sourcing agent.
1. Existing relationships
They must have existing relationships with suppliers and manufacturers. It helps you in the negotiation process.
If they are new, you are most likely paying the cost of building their relationships. Customization is easy with existing business relations with manufacturers.
2. Credibility & transparency
Price transparency should be your priority. Don't compromise it! Check their previous track record by getting reviews and feedback.
The best way to find out about any company on search engines like this "Company name" Scam. You get complete details about their scams if they have committed any in the past.
3. Local & culturally connected
Your agent should speak Chinese if you want reliable Chinese manufacturers. In China, every region has a different dialect, and every region has a specific culture. Better to contact local suppliers in China for better negotiations.
4. Inspection & Quality control
Souring agents must have inspection experience. If you are sourcing electronic devices, you must know how to check them. Some devices are complex for inspection, so they must have full working knowledge.
5. Extra services
Ask about branding, packaging, consolidation, and storage. Do they provide these services, and what are their rates?
Better to discuss payment terms in a legal contract. It avoids legal disputes and legal implications. Don't forget to transfer payments through third-party apps like wire transfers.
Shipping your product to import from china?
Leeline helps buyer find and ship products at the best costs.
FAQs about Product Sourcing Agents
What does a sourcing agency do?
Sourcing agencies find suppliers and manufacturers. They verify suppliers' quality and negotiate prices. Sourcing service providers handle the entire supply chain with suitable potential suppliers.
Do I need an agent to buy from China?
Agents are not particularly necessary for small orders. Agents help source from manufacturers with a quality control process. Quality inspection services ensure maximum production capacity without compromising quality.  
What is a sourcing fee?
Small orders under 1000$ of price have fixed fees. But large volumes have commission-based charges. Depending on order volume, the commission ranges from 1% to 10%. Extra services have additional charges depending on order volume. 
Who is the best sourcing agent in China?
LEELINE is the best sourcing agent to source products from china. An extensive clientele is proof of their excellence. Better to discuss your business requirements with them. Most likely to get competitive prices with a low sampling cost. 
What's Next
Sourcing companies play a key role in the supply chain. You get qualified manufacturers with an efficient production process through them. But finding a reliable sourcing company is difficult.
Are you struggling to find a good sourcing company?
Leeline has been providing sourcing services for a decade. Contact Now to access our reliable manufacturers and suppliers network.
Do you want ship Goods from China To Global?
Hey, I'm Sharline, co-founder of Leeline. We've helped 5000+ customers shipping from China.
Do you want a better price on shipping?
We are sorry that this post was not useful for you!
Let us improve this post!
Tell us how we can improve this post?