Branded Dropshipping
Unlock your brand's full potential with Leeline's branded drop shipping solutions. You showcase your own branded products attractively and professionally.
We help you with the best marketing strategies, boosting your brand recognition. Let your unique brand's personal touch STAND OUT from other brands.
Free Hassle Shipping From China
You transact with professionally-vetted suppliers from China. Allowing you to ESTABLISH a trustworthy brand name immediately. Leeline INSPECTS every supplier warehouse and their machinery.
Find a DROPSHIPPING branded supplier that brings your BRAND IDENTITY to life. Become a UNIQUE BRAND that customers can trust!
We guarantee that YOUR own products are crafted with quality as a priority. Pre-production analysis and post-production quality assurance are always done.
YOU sell dropshipping branded products that LURE your target market. Avoid unnecessary returns and ENCOURAGE repeat buyers!
Branded Dropshipping
BUILD a dropshipping brand that's successful in the GLOBAL dropshipping market.
Get one-on-one advice in creating a unique brand logo from our experts. Allowing you to STRENGTHEN your brand awareness. And get AHEAD of your competitors.
---
Shopify Full Integration
Seamlessly integrate your Shopify dropshipping store with private label suppliers. Manufacturers receive orders from Shopify DIRECTLY.
Ship products ON TIME, EVERY TIME.
Improve the online shopping EXPERIENCE of every Shopify buyer. Increase Shopify store sales long-term!
STORE products from your suppliers in CHINA safely. Enjoy one month of free warehousing.
Allowing you to SAVE more money. Both your branded and generic products are PROTECTED by 24/7 CCTV cameras.
Leeline does the HEAVY WORK of dropshipping order fulfillment service for you.
You SKIP the hassle of inventory management, packing, and shipping products. You fulfill orders fast. Reach your target audience wherever they are.
---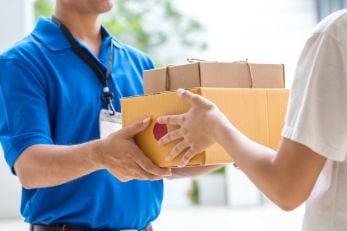 Leeline delivers your ORDERED products straight to YOU and your customers' doors.
We handle the shipping, logistics, and customs clearance processes. Get 100% peace of mind. Enjoy EXTRA TIME on your hands to focus on other aspects of your business.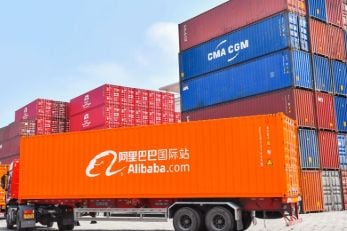 Enjoy the cheapest Alibaba shipping rates ALWAYS. Our experts contact Alibaba suppliers directly. Letting you win the best rates and safer packaging.
You track and trace your order anytime. You guarantee on-time deliveries of your products. Winning more customers' trust.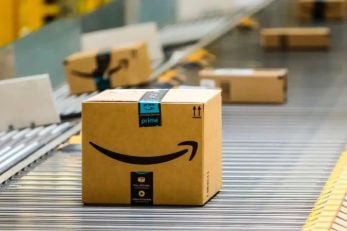 EXPAND your dropshipping store through AMAZON FBA. All your packages align with FBA's packing and shipping requirements. We handle all the CUSTOMS documentation and procedures.
REACH your international target audience while SAVING TIME AND MONEY.
Why Choose Us?
Cheapest Shipping Solutions
We offer you the cheapest shipping services that competitors cannot match. Say goodbye to expensive shipping fees and hello to A HIGHER PROFIT MARGINS.
Reliable Suppliers
Get exclusive access to our extensive supplier network. You only source from the top-rated suppliers in China. Start your own branded dropshipping store with the highest grade of products.
Brand Optimization
Establish your unique brand with the help of our dedicated experts. Give your business a professional logo and top-tier branded packaging. You attract BUYERS from all over the world.
Thorough Inspection
AVOID receiving low-quality and damaged products. Impress your customers worldwide with high-quality brand packaging materials.
Hear it from fellow Branded Dropshiper
My own dropshipping business was on the verge of failing. Luckily, I found Leeline. They introduced me to branded drop shipping. Get me the best suppliers and products to rebrand. Now, I am close to earning my seven-digit profits.
– Emma, New Zealand
---
Dropship From China and Make Big Money
We offer the best wholesale price and high quality products and help you dropship from China.
---
Branded Dropshipping: Start Profitable Online Business
Branded dropshipping feels like a never-ending battle. Especially if you don't have the RIGHT products to offer. Luckily, you've come to the right place!
I've witnessed thousands of brand owners struggle to make their online mark. So, as an eCommerce expert, I want to BREAK this cycle.
I compiled the key points you needed to know about branded drop shipping. Start selling products with your brand's own flavor. Find private label SUPPLIERS for your branded store success.
Ready to start your branded dropshipping venture? Keep scrolling!
What is Branded Dropshipping?
It's a business model where you sell products under your BRAND NAME. In short, you find a winning product. Stamp your own BRAND LOGO on it. And sell it to your online store.
It's a way to differentiate your branded products from other branded online stores. Especially if you're tired of selling similar products to other online retailers. Plus, it enables you to STRENGTHEN the loyalty of your existing customers.
And like regular dropshipping, you need to have a SOLID private-label supplier. Handling all the shipping and customization on your behalf.
Pros and Cons of Branded Dropshipping
Like any business model, branded dropshipping has its own pros and cons. I'll take you through them, so you don't need to discover them the hard way.
Pros:
A strong dropshipping brand identity is every dropshipper's dream. Luckily, branded drop shipping is a foolproof route to achieve that. It helped our brand STAND OUT in the competitive market. Allowing us to increase our brand awareness and cater to wider potential customers.
Customers tend to BUY AGAIN from a brand they already trust. Ever since we started selling branded dropshipping products. Our products have GAINED thousands of loyal customers around the world.
Cons:
Limited Control Over Product Quality
You'll have little to no control over the QUALITY of the product your customer receives. We've had issues like this during our initial months since we don't hold any inventory.
So, as much as possible, only work with a branded dropshipping supplier you TRUST. As they're the ones who'll do the heavy lifting on your behalf.
Which Products Sell Best in Branded Dropship?
Tired of selling generic products with low profit margins? Fret not. As I compiled the BEST branded products that sell like pancakes today. Let's go over each one.
1. Clothing
First on our list is none other than clothing. You've got a whole wardrobe of options to explore when branding clothing. You offer customized graphics on T-shirts, hoodies, dresses, or jackets.
In fact, we started our own dropshipping brand with this product category. Finding a supplier with no MOQ is also a piece of cake. And the best part? It's a universal necessity. Making it very easy to sell.
2. Phone Accessories
In today's tech-driven world, these products are ESSENTIALS. This is why phone accessories are one of the best branding starting points. They're in HIGH DEMAND and super easy to source. And, of course, brings you HIGH profits.
3. Pet Products
Most, if not all, have at least one furry pet in their homes. Making pet products is very IN DEMAND. These products have been flying off our shelves every month. So, if you're looking for a good starting point in branded drop shipping. Pet products are what we recommend.
How to Find Dropshipping Branding Suppliers?
Finding private-label dropshipping suppliers isn't actually that HARD. As long as you know your niche and the products you aim to rebrand. Let me show you how easy it is to find the right supplier for your eCommerce store.
Step 1: Choose a product
First thing first, choose a product you want to sell. This keeps you CLOSER to suppliers specializing in those niches.
You must remember to choose a niche that's not too overly populated.
Step 2: Start researching potential suppliers
Now that you have a product hunt for potential partners. To give you a shortcut, start your research on the following:
Online marketplaces
Supplier directories
Recommendations
Trust me, these methods made my life easier. Don't forget to list THREE suppliers as well. The more choices you have, the higher the chance of landing on the best one.
Step 3: Contact potential suppliers
Time to REACH OUT. Drop each supplier a friendly message expressing your interest in a potential partnership.
Of course, take your chance to ask questions about their MOQ, if there are any. Inquire about their branding capabilities. Do they provide custom packaging and labeling services? You also ask if they have the necessary CERTIFICATIONS. Ensuring they meet industry standards.
And last but not least, ask for a quotation and negotiate.
Step 4: Evaluate and Choose
Finally, evaluate the information you've gathered. Ensure that their branding process matches your business requirements and budget.
How do You Start Branded Dropshipping Business?
You may be left wondering how to start dropshipping branded products. So, here's a simple guide on how to JUMP-START your journey.
Step #1. Choose a niche
To get started, you need to choose a specific niche.
This helps you NARROW DOWN your target customers. Giving you better control over your own brand offerings.
Step #2. Conduct product research
You can't just pick a random product to sell. So, find a product that's HIGH in demand. You visit an eCommerce platform and start your research there.
Alibaba, for example, features a winning product or its top-selling one. So you won't break a sweat finding the perfect products to sell.
Step #3. Choose a supplier
Now that you have a product in mind, it's time to CHOOSE your supplier.
From experience, I was able to find a supplier that has no MOQ from Alibaba as well.
MOST e-commerce platforms have supplier directories. You'll find the top-rated and most trusted ones in a single click.
But I'm not saying that you stick with this method alone. You also resort to different methods, like asking for recommendations.
Choose a supplier that aligns with your eCommerce BUSINESS NEEDS and BUDGET.
Step #4. Create a logo for your online store
Time for the fun part: creating your logo design.
A strong and attractive logo is one crucial aspect you must remember. You're establishing a branded dropshipping store. So make sure your logo leaves an IMPACT on your customer's minds.
After all, a logo is what customers remember in a brand.
Most successful brands have the most attractive logos. Such as Channel, Nike, and Adidas. At least get to their level.
Step #5. Create your website on your chosen selling platform
Finally, select a platform that offers a seamless experience for your customers.
Some platforms are TOO COMPLICATED to navigate. Ensure that your non-tech-savvy customers have the best experience with your online store.
Of course, remember to make your website as attractive as possible.
You want to leave a lasting impression about your brand. So, make sure you pull it off with your website design.
Dropship your product to import from china?
Leeline helps buyers ship products at the best costs.
FAQs about Branded Dropshipping
Is it legal to dropship branded products?
Yes. As long as you have permission from brand owners, you won't put yourself in trouble. But don't be surprised if you'll find brands that don't allow rebranding. They have strict policies to protect their brand name. 
What is the difference between dropshipping and branding?
Dropshipping is where you sell non-branded products. In short, you sell generic dropshipping products similar to other retailers. Meanwhile, in branding, as the name suggests, the products have your own unique brand name.
Can you start branded dropshipping with no money?
No, a branded dropshipping business requires an initial investment. You need at least a limited budget, if not much. This will be used for your branding and email marketing campaigns.
Is branded dropshipping still profitable in 2023?
Yes, it's very profitable. These days, branded dropshipping allows you to separate your products from the competition. Enabling most drop shippers to gain a competitive edge and double their profits. 
What's Next
Branded dropshipping is a unique way to differentiate yourself from the COMPETITION. Your products gain a competitive advantage. Earning your business loyal buyers from around the world. And boosting your profitability all at once.
Want to start branded dropshipping legal but don't know how?
CONTACT LEELINE. We provide you with the cheapest rates. You SCALE your business even with a limited budget.
Do you want ship Goods from China To Global?
Hey, I'm Sharline, co-founder of Leeline. We've helped 5000+ customers shipping from China.
Do you want a better price on shipping?
We are sorry that this post was not useful for you!
Let us improve this post!
Tell us how we can improve this post?