Fulfillment Companies
LEELINE has an extensive fulfillment network with high-end product packaging. Your customers only receive functional products after a double inspection.
We have prompt shipping services with fast order fulfillment to deliver goods.
Free Hassle Shipping From China
Integrate our fulfillment services system in your eCommerce business for automation. Automatic fulfillment service to your customer's address in a short period.
We add branding & packaging for the best representation of your brand's Image.
You get safe shipping compared to the dangerous shipping of drop shipping providers. Impress your customers with swift multi-carrier shipping and stylish, elegant packaging.
Boost your customer retention rates and keep them returning for more.
Keep your surplus inventory safe with our global warehouse network with extra care. You get climate-controlled spaces at competitive rates for time-sensitive products.
We rest assured that we handle items with great care. No product & inventory damage for you.
---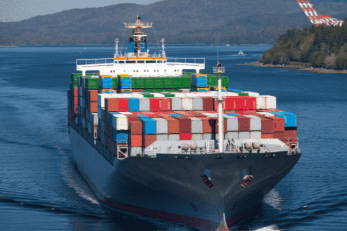 Receive your bulky & heavy shipments with Sea shipping at cheap rates. We help you acquire 20ft & 40ft containers at ports.
Shared spaces are available for small businesses with similar types of products. Face no problem with container size and sea shipping.
We process your air shipment fast for sensitive items. Save expensive shipping fees & space with our shipment optimization.
Receive only compacted and consolidated shipments. You pay a lower shipping & handling fee.
You have Multi-model compatible RAIL containers for Trucking & Rail tracks. Less subjected to face fuel surcharges with economical Rail shipping.
We handle both Domestic & international rail shipping for you. Fast shipping without road traffic delays.
---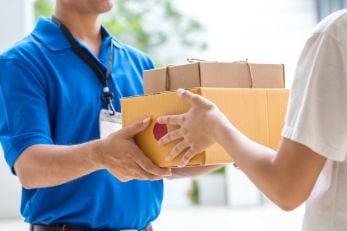 We handle your complete Door to Door shipping process with a single point of contact. There's no need to hire many agents for a single shipment.
You get consolidated & processed shipments directly from your supplier.
LEELINE offers double inspection with branding and repackaging. We filter out every damaged product before shipping.
You pay no shipping and handling charges on damaged and defective items.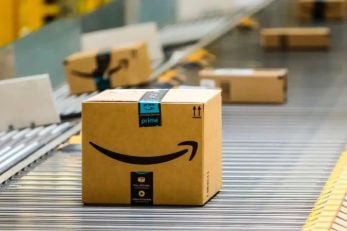 You get processed & branded shipments in your Amazon FBA center. Use our Warehouses to keep excessive Amazon stock.
Avoid paying expensive Amazon storage fees. Also, keep your listing active with continuous product supply.
Why Choose Us?
Customs Handling
No more customs delays at ports due to poor paperwork handling. Our customs experts look after the entire customs process. No more hefty custom duties with our consultation & handling.
Prompt Shipping
Your customers receive products in a short time. Our Global network gives you access to many shipping zones simultaneously. Get software-based inventory distribution to save transportation and storage costs.
Transparency
Complete contract transparency & No hidden costs with us. We have served for over a decade in the supply chain industry. We discuss every single cost in the contract with relevant legal terms.
Volume Discounts
Special discounts for our heavy volumes & long-term customers on all shipping methods. Also, get 30 days of free warehousing on our global warehouse network. Easy access to the ports and nearby Rail stations.
Hear it from fellow Products Wholesaler
It was a nice working experience with LEELINE and their team. Their inspection has saved me a lot of potential bad reviews. Thanks to their skilled team for reviewing my complex products before shipping. I recommend working with them to everyone.
– Charles, Illinois
---
Ship From China and Make Big Money
We offer the best wholesale price and high quality products and help you ship from China.
---
Top 20 Fulfillment Companies
Are you struggling to find credible fulfillment companies?
Well, Our fulfillment experts have compiled these 20 eCommerce fulfillment services. They curated this list after handling many fulfillment case studies. You also get valuable pro tips for your business growth.
Save your research & testing time with OUR experience. Complete services comparison to choose the best eCommerce fulfillment service.
No doubt, LEELINE has topped the list with its efficient service. They have skilled staff who are experienced in handling thousands of fulfillment cases. You get their expertise to serve your customers.
Keep reading about LEELINE's detailed analysis, along with other competitors.
1. Leeline
LEELINE fulfillment network is spread across the globe. Easy to expand your business with one fulfillment service in different countries. Most eCommerce business owners don't want to handle many agents and services. I get their one-stop solution to avoid any extra possible hassle.
WHAT I Liked:
I liked their detailed branding services because it affects customers. An established brand Image means a long-term loyal audience. It lowers your marketing cost over time.
You get safe & secure delivery due to their protective layers. They add cushioning materials on both large & small scale shipments. Even your customers receive items in nicely packed packages.
What I did not like:
Less automation & integration through Apps. Yet they have good real-time updates & integration systems, but it lacks some time.
2. Simple Global
Simple Global has an All-in-one dashboard to handle many stores at the same time. You get a review of all the orders in the queue with real-time inventory updates.
So How to start fulfilling them?
It's a three-step process, first you need to set up your account. Second, connect it to your store with your shipping requirements. In the Third step, it would be ready to launch.
What I liked:
I adore their Strong integration of many stores for handling different sales channels. You get one-click fulfillment solutions that automate the entire process.
Their kitting & bundling save shipping costs of many items at the same address. You also offer discounted bundle deals in your online store.
What I didn't like:
They have listed limited categories on their website for fulfillment. Better to consult first if your product category is not included in that.
3. Fulfillment by Amazon
Want efficient and fast order fulfillment service while being a big eCommerce platform?
Amazon FBA is the most effective & efficient fulfillment program. You won't have to handle anything; it syncs orders and sends the product to the customer. Their Prime shipping has same-day fulfillment, which attracts more customers. Yet, Only Amazon FBA sellers have access to this fulfillment service.
What I liked:
Rest easy about customer support because Amazon handles all customers' shipping issues. Your customers receive excellent customer service without any costs.
Global logistics network to serve your international customers around the globe. Customers request attractive gift packaging and pay independently. YOU save money on customized high-end packaging.
What I didn't like:
Their warehouse space is so expensive, so I get dark storage space for excessive stock.
4. China Fulfillment
China fulfillment has reliable services for eCommerce companies. They have fulfillment centers worldwide catering to different needs of businesses. Their main warehouse is in China for cheap storage of bulky items. I keep my excessive stock in their cheap warehouses to keep costs low.
What I liked:
Dedicated Shopify fulfillment network with cash on delivery feature. You get an SMS informing you of tracking and tracing. Easy to manage your operations.
Efficient fulfillment software to handle sales from Amazon & eBay. No chance of shipping errors with barcoded shelves in warehouses. Your customers receive orders with the right pattern & variation.
What I didn't like:
Warehouses are in limited regions with shipping zone access.
5. Fulfillmen
Fullfillmen operates from China and is the favorite service for dropshippers. They have multiple fulfillment center locations.
Does that mean I should only get their services for dropshipping?
No, they also offer general eCommerce order fulfillment. Yet good sourcing and fulfillment deals for dropshippers. They offer integration with direct sourcing from 1688 suppliers. I say this saves you 10% to 20% of sourcing costs.
What I liked:
Fast fulfillment from their Chinese centers. Get same-day processing by placing an order before 3 PM GMT. Your customers enjoy fast shipping.
They offer customization and photography services for Dropshipping & private labeling. You get better access to the design team.
What I didn't like:
Their main focus is dropshippers, yet other sellers try their service too.
List of E-commerce Fulfillment Companies
| | |
| --- | --- |
| Name | Notable Services |
| SF international | eCommerce fulfillment company |
| Easyship | eCommerce fulfillment centers operator |
| Floship | Order fulfillment company |
| AIT Worldwide Logistics | Fulfillment service provider |
| SHIP HERO | Third-party logistics company |
| ChinaDivision | Order fulfillment services provider |
| Beumer Group | best eCommerce fulfillment services provider |
| Asendia | One of the best order fulfillment companies |
| MHS | eCommerce order fulfillment services provider |
| Borderless360 | One of the best eCommerce fulfillment companies |
| Daifuku | fulfillment services company |
| Morning Express & Logistics | ecommerce fulfillment provider |
| Shipwire | third party fulfillment provider |
| V Logic | Logistics, shipping, and fulfillment services |
| Send From China | Fulfillment and Pre FBA services |
What does a fulfillment company do?
The fulfillment company manages your supply chain at the very last end. Their main services include
Inventory storage
Inspection & Custom packaging (If you request),
Shipping to the customer
Inventory management is the biggest concern regarding Fulfillment after shipping. Independent eCommerce businesses face difficulty in storing items. They need to hire proper resources with wide spaces that increase their costs. I advise you to either go with dark storage warehouses or fulfillment centers.
Extra services like branding & inspection help you to build the brand's Image. Inspection is necessary for quality control and avoiding bad reviews. Yet customized branding strengthens your brand's foundation.
Now the most important part that is fulfilling companies does is shipping. Most of them have negotiated bulk volume deals with shipping carriers. You get better pricing than individual shipping.
In short, they store your inventory. When you get orders, they fulfill orders with inspection and branding. In the end, they share your tracking ID, and you notify your customers.
How do you get order fulfillment?
You have to ship your inventory to 3PL or the Fulfillment center first. Then it comes to your order processing order fulfillment step. Here is how to do your order fulfillment.
Step 1: Integrate their system with yours. Ask them about their app or software.
Step 2: Share your fulfillment requirement, including packaging & inspection details. I go with detailed inspection details to meet customer expectations.
Step 3: Share your branding design and requirements. Also, you send your branding material if you have specific quality material.
Pro tip: I advise checking the color printing shades of their banners. If not better to send your own printed material.
Step 4: Discuss your certain fulfillment regions and shipping zones. Also, choose your specific centers according to your location. Most companies have software for smart distribution. 
Step 5: Their system automatically fetches the order & shipping details. Get your tracking ID and notify your customers. 
You won't have to do any manual fulfillment by yourself. Their system handles all the things and provides business automation. Check their shipping time and only go with moderate shipping. It helps you and your customer both in terms of service and cost. I only go with Express options in the case of High-end products.
Looking for the Best China Freight Forwarder?
Leeline helps you ship from China to Anywhere in the World!
FAQs about Fulfillment Companies
What is the difference between logistics and fulfillment?
Logistics is shipping the supply chain items most times between B2B. On the other hand, Fulfillment is the same as logistics but with extra prep services. It revolves around customer order fulfillment and is the last part of the supply chain. 
Is fulfillment a 3PL?
3PL stands for "Third-party logistics," also known as fulfillment. Online sellers store their inventory in 3PL centers and outsource their fulfillment. It includes the fulfillment and shipping process with extra prep services. 
Can you sell items directly to Amazon?
Amazon is a marketplace where you sell to customers, not to Amazon. You need to have a seller account and a product to sell. List your product and then start getting orders through a strong marketing strategy. 
Does Fulfillment include shipping?
Yes, Of course, Fulfillment includes shipping to the customers. It is not if you are talking about international shipping from the supplier to the 3PL center. You may have to choose 4PL for B2B international shipping services. 
What's Next
Nothing worse than having a bad reputation among customers over product quality. There is no bigger damage than reputation & trust damage. You go with an inspection to avoid any quality issues with customers.
Where to get a complete quality inspection while fulfilling orders?
Contact us! LEELINE offers a double inspection of every product's features before shipping.
Do you want ship Goods from China To Global?
Hey, I'm Sharline, co-founder of Leeline. We've helped 5000+ customers shipping from China.
Do you want a better price on shipping?
We are sorry that this post was not useful for you!
Let us improve this post!
Tell us how we can improve this post?