Freight Forwarder For Amazon FBA
Leeline automates your shipping process from supplier to Amazon warehouses. We process, optimize, and REPACK your shipments at competitive rates.
Complete automation of your shipping process with a few clicks. Inspection and branding services at low cost! Fast shipping with multiple routes.
Free Hassle Shipping From China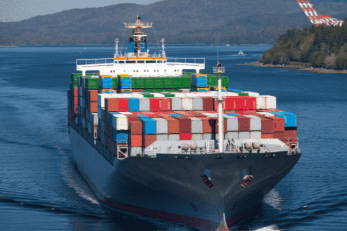 Cheap shipping with ocean freight. We help you to choose the right route for fast shipping. Shared shipping container for LCL shipments.
Get access to 30 days of free warehousing around ports. Smooth customs experience and no DELAYS with port-to-port service.
Urgent and fast Air SHIPPING to Amazon warehouses. We handle your cargo at airports & customs. Get fast trucking to deliver to the final destination. We optimize your shipment before shipping.
Optimized shipments take less space and have low freight charges.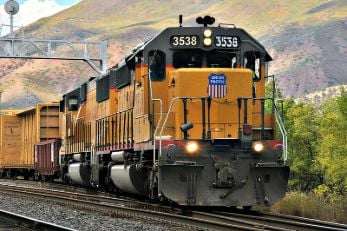 SAFE and SECURE Rail shipping with extra protective layers. We handle domestic and international both Rail shipments.
Avoid road traffic and delays with less labor cost. Protective packaging for fragile and SENSITIVE products.
---
Track shipment from the supplier's warehouse to yours. Complete door-to-door shipping with many suppliers. We supervise the loading and unloading to avoid damage.
You get your product SAFE and intact with full tracking.
Leeline offers a Fast and efficient Alibaba shipping process. We collect, consolidate and optimize your shipment from Alibaba suppliers.
Save money by avoiding high Alibaba logistics fees. We fulfill your TERMS with your Chinese supplier.
Direct shipment without delays. Fast shipment processing on a priority basis. Multiple routes with many SHIPPING METHODS.
Customized shipping plans with your own needs. Adjust your peak and off-season time for low freight costs.
Why Choose Us?
Smooth Customs
No delays at customs with the handling expert. We handle both import and export customs. Handle all paperwork for sensitive materials. No extra CUSTOMS duties.
Inspection
Inspection saves you from bad reviews. OUR Skilled staff filter out damaged products and replace them with FUNCTIONAL items. Production inspection service is also available!
Branding
Build your brand's name without extra marketing costs. Custom labels and logo for branding. Your customers will get elegant packaging. Strengthens relationships.
Customized Shipping Service
Design your own shipping plan. Choose your ROUTES and shipping methods with extra services. We make things work within your budget. No hidden and extra cost!
Hear it from fellow Products Wholesaler
Leeline handled my shipment as I expected. Fantastic experience with their cooperative team. Thanks to their team for handling my product according to my requirements. Best working experience!
– Sandra, Illinois
---
Ship From China and Make Big Money
We offer the best wholesale price and high quality products and help you ship from China.
---
Top 20 Amazon FBA freight forwarders
Looking for a credible freight forwarder for Amazon FBA?
Well, finding a credible and experienced freight forwarder takes time. Our logistics expert has compiled this OVERVIEW to save you time.
We have handled hundreds of Shipping to Amazon FBA. After this, you choose the most credible Amazon FBA freight forwarder.
Start reading about the Top 20 Amazon freight forwarders. Get fast & direct shipping to Amazon warehouses at low rates.
1. Leeline
Leeline offers END-TO-END solutions from sourcing to shipping. They offer many routes with different shipping methods. Easy to choose from a variety. Customized shipping plans according to your needs.
Pros:
Thirty days of free storage. You get storage at their warehouses worldwide. Keep your stock without recurring storage costs. World-class inventory management system.
Fast shipment process. They collect, merge and optimize your shipment. Easy to request customized branding and packaging. BUILD your brand image.
Smooth customs experience. They handle custom clearance paperwork for STANDARD and SENSITIVE items. No more delays at customs
Cons:
They are a single entity, so you get a single QUOTE with a little negotiation edge. Yet, prices are REASONABLE.
2. Bookairfreight
Book air freight is Air shipping-centric freight service. They offer MULTIPLE routes from China to the US with different shipping charges. Easy to choose your shipping plan in your budget.
Pros:
Custom shipping services. You choose your route, and they do all shipment processing. Get DIRECT shipment at Amazon warehouses with air freight.
They handle all DOCUMENTATION for customs. Easy & smooth customs clearance.
Customer-centric approach. You track your shipments and keep a record on their user-friendly DASHBOARD. Easy to use, for starters.
Cons:
As said, they are most focused on Air freight service. Air shipping is usually expensive. So, these are not RECOMMENDED if you are looking for standard shipping at low rates.
3. Alibaba Logistics
Alibaba is a B2B platform with thousands of best freight forwarders. You easily go to Alibaba and search for Freight services with your needs. Now you choose agents with different rates for Amazon Shipment. Many agents are AVAILABLE for one-time services like inspection and branding.
Pros:
Multiple quotes and Negotiation: You request instant quotes from different agents. Easy to compare with their work HISTORY and start a negotiation.
Past reviews and ratings help to understand their work ethic and services. No need to request references while having past REVIEWS. Check credibility in a few clicks.
Safe and secure transaction with Alibaba trade assurance. Easy to request a refund if the agent does not act on the AGREEMENT. Fewer chances of scam!
Cons:
Freight forwarding service depends on individual shipping agents. Better to read reviews before SHIPMENT.
4. Sea Rates
Sea rates is a MARKETPLACE like Alibaba but focused on freight services. It was Founded in August 2005. It helps you to ship items from 50kg to shiploads.
Pros:
Multiple couriers and service options. You get multiple quotes and choose from different options with negotiations. Easy to choose CREDIBLE agents in a short time.
They have introduced many tools for shippers and couriers. Easy to track and keep a record of your shipments. TOOLS helps you in shipment automation.
Ship FCL (Full container load) or LCL(less than container load) at cheap rates. NO LIMIT on Bulk shipments to complete shiploads. Easy to expand with excellent logistics infrastructure.
24/7 customer support. INQUIRE at any time about your process. They keep you updated about the shipment process.
Cons:
Not friendly for SMALL BUSINESS. Many limitations, for starters. Best for big corporations.
5. Freightos
Freightos is a digital booking platform to COMPARE freight service providers. They want to bring the same digitalization of travel and retail to global trade.
Pros:
They have trusted couriers or service providers. They have credibility and a work history with Freightos. Fewer chances of DELAYS and scams!
Real-time tracking and advanced data point to compare services. Compare the agent's credibility and tractability with a few CLICKS. End-to-end digital booking experience.
Cons:
You pay a 3% commission on every shipment, and the courier pays 2% to 3% too. It makes your shipment 5% to 6% more expensive. Also some extra fees for other features.
You have limited options when choosing service providers. No variety like other B2B platforms.
List of Amazon FBA Freight Forwarding Companies
| | | |
| --- | --- | --- |
| Company | Service | Location |
| Super international shipping | Good Freight forwarding company and | Hong kong |
| Leapologistics | Amazon freight forwarding service | Shanghai |
| Ddpch | Amazon FBA freight forwarders | Shenzhen |
| cargoes | Logistics and container shipping company | China/Dubai |
| Kerry Apex | Kerry logistics and shipping | Shanghai |
| Suppliya shipping | Sourcing, shipping, inspection & 3PL | Yiwu/Shenzhen |
| Fulfillment bridge | Fulfillment and 3PL solution | Hongkong |
| Kintetsu World Express | Logistics services | Shanghai |
| fulfillment | Dropshipping services | Shenzen |
| Bansar china | China freight forwarder | Ningbo |
| Formax BPO Beijing Inc | Business Process Outsourcing supplier or freight forwarder | Beijing |
| Flexport | Shipping and Warehousing services | Shenzhen |
| EJET Sourcing | International freight forwarding company | Yiwu/Zhejiang |
| Shippabo | China freight forwarder | Shenzhen |
| guide imports | China freight forwarding services | Shenzhen |
How do you hire a freight forwarder for Amazon FBA?
You are a way to hire a freight forwarder for Amazon. One is through the B2B marketplace. The Second is through personal RECOMMENDATION. In both ways, the whole process is the same except for the way to search for them.
Here is how to hire the best Amazon freight forwarder FBA:
Clarity
Make sure you have a clear idea of what you need. Do you need urgent delivery or standard shipping? Your BUDGET? What is your SHIPMENT size? What extra freight forwarding services do you need? First, have a clear idea of what you need.
Quotes and research
Contact different freight forwarders. The best way to search for them is through an internet search. Use B2B platforms or ONLINE COMMUNITIES for recommendations. Check their past reviews and ratings. Request a quote according to your needs.
Compare quotes and negotiations.
Compare their quotes and credibility. Check their shipping plans and routes. Discuss the DETAILS and ask for extra services. Discuss the complete shipping plan to avoid extra or Hidden costs. Start NEGOTIATING and show them your long-term potential.
Pro tip: If you are a long-term client or deal in huge volumes, you most likely get a discount.
Payment and contract
Discuss your responsibilities in the contract. Be CLEAR in communication, and don't hesitate to ask anything. Pay through a third-party method. You file a REFUND if they do not act according to an agreement.
How do you ship goods to Amazon?
Most Amazon FBA sellers outsource products from China. China offers good quality at cheap RATES. Here is how you ship products from China to Amazon FBA warehouses.
Step 1: Make sure your seller has ready-to-ship products. Confirm the given timeline and then inform your freight forwarder about DATES.
Step 2: The freight forwarder picks up the shipment. Inform him about your handling REQUIREMENTS If it's a sensitive or fragile product.
Step 3: He gets your shipment to his processing center or warehouse. Processing includes inspection, rebranding, and packing services. 
Step 4: Branding and inspection take some time, depending on your SHIPMENT size. Optimization saves you space and shipping costs. 
(Give them Amazon barcode details from Amazon seller central)
Step 5: Choose your shipping method and available timelines. Send documents related to shipment for customs procedures. Most freight forwarders offer cargo INSURANCE. So check their details too. 
Step 6: He aquires space for shipment and ships to a SEAPORT or AIRPORT, depending on your chosen method. Customs clearance takes time. Try to submit accurate documents for an easy process.
Step 7: He ships the products and handles shipment according to your intercom terms. Unloading at the destination country and customs takes time. 
Step 8: He arranges the final vehicle to transport the Amazon warehouse. Your shipment arrives at the Amazon fulfillment center.
A Fast, Easy and Cheap Way to Ship from China
Do not hesitate to contact Leeline at any time regarding your shipments from China.
FAQs about Freight Forwarder For Amazon FBA
Does Amazon have freight forwarders?
Amazon has its logistics and supply chain network. Yet, Amazon sellers need freight forwarders for their shipments. They handle customs, STORAGE, and transportation services for Amazon shipments. Independent freight companies play a CRUCIAL ROLE in keeping the Amazon business efficient. 
Do you need a freight forwarder for Amazon FBA?
Yes, You need a freight forwarder for international shipments. He receives shipments from your suppliers and processes them. You request repackaging and rebranding. He ships it to the Amazon warehouse. You also do it, but you need to be present at that place.
What do freight forwarders offer?
Freight forwarders provide logistics support with different shipping methods. They help you with transportation, negotiating with couriers, and the shipment process. Freight forwarders HANDLE the paperwork for customs clearance. There are many services freight forwarders offer. 
What's Next
Direct Amazon shipments need a good freight forwarder. They have to perform extra services like inspection, branding, & packaging. This needs skilled staff with experience.
Finding this sort of freight forwarding company takes a lot of work. LEELINE has been handling Amazon shipments for years. We have skilled staff with years of experience. Direct shipment without delays.
CONTACT us to get an instant quote Now!
Do you want ship Goods from China To Global?
Hey, I'm Sharline, co-founder of Leeline. We've helped 5000+ customers shipping from China.
Do you want a better price on shipping?
We are sorry that this post was not useful for you!
Let us improve this post!
Tell us how we can improve this post?