Shipping And Handling
ENJOY the lowest shipping and handling costs with LEELINE. Our handling process only uses HIGH-QUALITY packaging materials. You always receive your goods within the expected delivery time.
Your business grows exponentially with our top-tier logistics strategy.
Free Hassle Shipping From China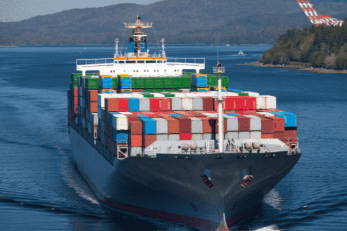 Cut your shipping and handling fees to HALF with the CHEAPEST delivery method. Our experts handle the CUSTOMS' CLEARANCE and insurance of your goods.
You ship even the highest order volume without unexpected additional costs. It's always a SAFE order fulfillment process.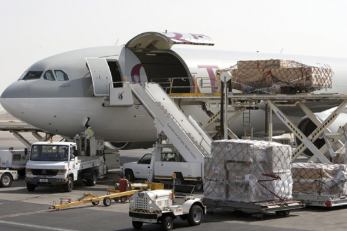 Our experts finish all your order fulfillment requests on the same day. We choose the fastest yet most cost-effective air shipping carrier.
YOU never break the bank while boosting customer satisfaction.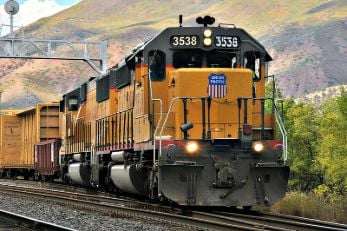 GUARANTEE your products' safety with our GROUND shipping services. We only use standard packing supplies when handling your goods.
Our experts consolidate your cargo into the train/delivery truck. You ship more products for LESS MONEY!
---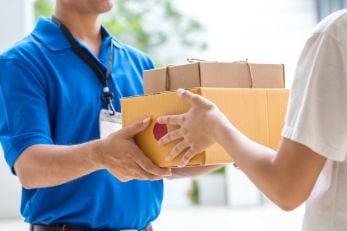 SHIP wholesale goods for your online store with zero stress. Our order fulfillment experts pick up your products from your supplier. And we deliver straight to your customer base with our in-house handlingservice!
You GUARANTEE your business' growth. For the cheapest door-to-door delivery costs!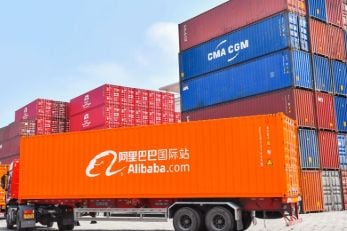 SAY GOODBYE to Alibaba's expensive transportation costs. Leeline's AVERAGE shipping cost is half of the other shipping companies.
You COMBINE Alibaba's inexpensive items. And our LOWEST shipping and handling fees. So your ROI exceeds your expectations!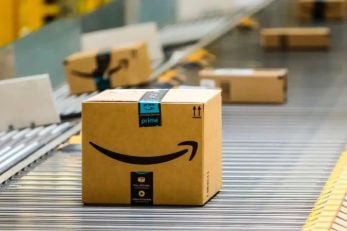 Be a GLOBAL SELLER in just weeks by outsourcing shipping through FBA. You ship your products to Amazon's multiple locations. Our experts HANDLE your cargo's shipping label and packaging.
Stay on top of the supply chain with FBA's fulfillment service.
Why Choose Us?
Cheapest Delivery Charges
You guarantee a HIGH ROI with Leeline. We compare different carriers. And CHOOSE the safest and cheapest one for your business!
We Ship Globally
You impress every end customer when you OUTSOURCE shipping to us. We cater to ALL shipping zones. So you ship all around the world for DISCOUNTED shipping rates.
24/7 Support
NEVER worry about your shipment. You may contact our support center anytime. We answer your concerns within 24/48 hours. It's ALWAYS a stress-free shipping process.
All-in-one Shipping Company
Customs clearance. Insurance. Handling/shipping services. Name it. Leeline has it. We have all value-added services for your shipping needs. Partnering with us costs low. You won't ever break the bank!
Hear it from fellow Products Wholesaler
I wanted to increase my profits while selling on eCommerce platforms. But I couldn't handle dozens of shipments alone. Fortunately, I found Leeline. They crafted an effective shipping and handling strategy for my business. All for the lowest handling fees.
– Emma, New Zealand
---
Ship From China and Make Big Money
We offer the best wholesale price and high quality products and help you ship from China.
---
Shipping And Handling: Ultimate Guide
Shipping and handling are essential to a business' order fulfillment process.
But, you may lose profits if you don't ACCURATELY calculate your shipping/handling fees.
Leeline's eCommerce shipping experts crafted this article. You'll know why shipping and handling are crucial for your business. And how to calculate handling and shipping charges to MAXIMIZE ROI.
You won't need to spend extra time doing other research.
Keep reading to make shipping and handling as easy as online shopping!
What are Shipping and Handling?
Shipping and handling are bringing your business' goods to customers. Specifically, it involves locating a product in your warehouse. Then, packing and transporting it to the buyer.
Like all aspects of order fulfillment…
Shipping and handling cost businesses money. Hence, it's CRUCIAL to know how it works. And how you may reduce expenses through this process.
Note: You'll learn how to easily calculate your handling and shipping fees later.
"Do I need to accomplish the shipping and handling personally?"
Absolutely not.
You may contact freight forwarders to do this process for you. This way, you accommodate more customers at once. You also save MORE TIME for improving other aspects of your business. Those include marketing, product planning, or business expansion.
Note: You also reduce your expenses when you OUTSOURCE these processes. Especially during HIGH seasonal demand. Because you won't have to rent a warehouse or hire staff.
Why are shipping and handling important?
Understanding the IMPORTANCE of shipping and handling is essential in the e-Commerce industry. Here are the 2 reasons why this process is important:
Safety of goods delivered
DAMAGE and LOST products lead to loss of profits. So most sellers worry about the SAFETY of goods during shipping and handling.
But don't worry. You easily avoid this problem if you:
Label your cargo correctly
Properly pack packages according to the product type
So always double-check that your products are ready for delivery. You save money by avoiding returned packages.
Customer satisfaction
Customers LOVE high-quality packaging. It indicates that you are a trustworthy and reliable business. Plus, it makes customers excited about opening your product's box.
Providing HIGH-QUALITY handling services increases your customer base. So pay attention to this process to INCREASE your profits.
How to calculate shipping and handling cost?
Step 1: Write your shipment's details
First, write the details of your shipments. Specifically include the following information:
List of products
Weight and size
Shipment mode
The final destination of goods
Because you need these pieces of information to…
Step 2: Estimate your shipping costs
You have two ways to estimate your shipping cost. The first one is ASKING your freight forwarder for a quotation. The second one is using shipping calculators of major shipping couriers.
Note: UPS, FEDEX, and USPS have their own shipping calculators.
Just include the details you listed in Step 1. And you'll be able to compute your shipping rates.
Step 3: Calculate the handling fees
Calculating your handling fees is easy. Just ask your fulfillment center for a quotation. And you'll know exactly how much you'll pay for your handling fees.
"But I don't use a fulfillment center. How do I calculate my handling fees?"
Simple. Just combine the costs of the following:
Picking and packing labor costs
Warehouse occupancy
Utilities and office supplies
Packaging supplies
And you'll calculate your handling fees.
Step 4: Add the shipping and handling costs together
And that's it! Now you know how to calculate your expenses. So you secure profits when pricing your products.
What's the difference between shipping and handling?
Shippers often use the TERM "shipping and handling" in one phrase. However, it's important to note that they REFER to different things. Just like how a spoon and fork serve different purposes.
So let me explain what each of them means.
Shipping refers to moving your goods from one place to another. And it also involves the cost of transportation, including:
Surcharges.
Fuel charges.
Delivery fees.
Note: You impress customers when you deliver earlier than expected. So choose the right shipping method and increase your repeat buyers.
Handling refers to the process of preparing products before delivery. It includes quality checks, labeling, and packing your products. The handling fee includes packaging products and labor costs.
Looking for the Best China Freight Forwarder?
Leeline helps you ship from China to Anywhere in the World!
FAQs about Shipping and Handling
How is handling different from shipping? 
Handling is the act of picking, packing, and labeling orders. Think of gift wrapping a present before giving it to someone. On the other hand, shipping is the actual transportation process. Both processes go hand-in-hand. But they're different from each other. 
Is it hard to calculate shipping and handling fees? 
No. It's not hard to calculate shipping and handling fees. Just know how much your courier charges for the shipping fee. Then, add up all your packing suppliers for the handling expenses. After that, sum both fees together. 
Can I outsource shipping and handling? 
Which shipping method is the best for my business? 
It depends on your priority. If you prioritize speed, air freight is the BEST for your goods. However, you should try ocean freight for the MOST money savings. 
What's Next
Shipping and handling are ALWAYS part of an order fulfillment process.
Luckily, calculating their fees is a NO-BRAINER. Just follow the steps and tips above. You'll successfully estimate your shipping and handling costs. And BOOST your ROI.
Need a freight forwarder to fulfill orders for your business?
Contact LEELINE. We have the cheapest shipping and handling services. Click here for a free quotation.
Do you want ship Goods from China To Global?
Hey, I'm Sharline, co-founder of Leeline. We've helped 5000+ customers shipping from China.
Do you want a better price on shipping?
We are sorry that this post was not useful for you!
Let us improve this post!
Tell us how we can improve this post?