China Export Agency
Leeline's the CHINA EXPORT AGENCY with the most competitive prices. You enjoy freight forwarding and sourcing services SIMULTANEOUSLY. From sourcing until exportation.
You get the greatest efficiency with the LEAST effort.
Free Hassle Shipping From China
GET high-quality wholesale products from DIFFERENT SUPPLIERS in the Chinese market. We cater to MULTIPLE product categories. Allowing you to explore other markets in NO TIME.
You guarantee fast sourcing services for an affordable price.
Leeline has systematic quality inspection services. Ensuring NO flawed or low-quality products reach your business. We inspect local manufacturers in person.
You BUILD your store's customer base with high product quality.
Private Label & White Label
ATTRACT customers with a professional logo and product photos. Our expert graphic designers make your dream store a reality.
All your goods appear BRANDED and high-quality. Helping you BEAT other competitors in the same niche.
---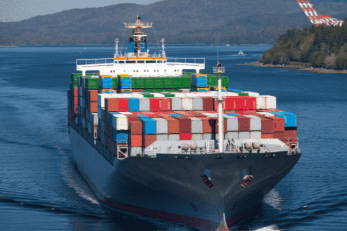 Enjoy MULTIPLE sea route options for the best prices. Our sea delivery services cater to FCL, LTL, and OOG shipments. You receive your goods from China safely.
There's MORE ROOM for discounts with bulk orders.
Get swift shipping services with air freight. Take advantage of our stress-free customs process and focus more on your business.
You ALWAYS impress customers with fast replenishments. Boosting your SALES in the long run.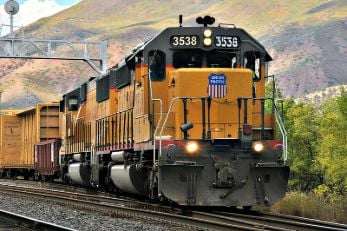 Your cargo gets a cost-effective and secure ground shipping process. Leeline delivers your products from a local Chinese factory to your doorstep.
You enjoy FREE WAREHOUSING while your products await shipment. Ship more for less!
---
Skip the TROUBLE of scheduling, packing, and managing the entire sourcing process.
We pick up your goods and take 100% responsibility until YOU receive your shipment. Peace of mind is ALWAYS secured.
PARTNER with businesses operating worldwide for the LOWEST price. We communicate with reliable manufacturers from Alibaba. Ensuring QUALITY assurance for your products.
Receive your goods in 5-15 days. Skipping Alibaba's expensive shipping service fee.
SHIP your goods from China directly to Amazon's FBA warehouses. Our agents collect, consolidate, and PACK your products. Sticking to Amazon's guidelines.
We conduct extensive quality control. Making it extremely easy for you to attract customers.
Why Choose Us?
Full Transparency
We provide services with FULL transparency. You don't pay hidden fees apart from your total invoice value. Your estimated delivery date is ALWAYS accurate when you import products from China.
Cheap Rates
All the services Leeline offers are the cheapest. Other freight forwarders can't MATCH our prices. You ship INTERNATIONALLY, even on a budget.
Add-on Services
Enjoy our CONSOLIDATION, handling, and white labeling services. All while talking to the same company. You're never CONFUSED about the transactions. Saving you time and energy.
Customized Services
Your business needs are our priority. Tell us the freight forwarding services you need. We'll craft a detailed shipping strategy that is best for your business. Smooth and stress-free shipping for you.
Hear it from fellow Products Wholesaler
I saved up thousands to prepare for my first China export. Luckily, though, when I met Leeline, I didn't even spend half of my savings! This shipping company helped me save a lot of money. I highly recommend Leeline for small businesses who need a fast ROI.
– Henry, Texas
---
Ship From China and Make Big Money
We offer the best wholesale price and high quality products and help you ship from China.
---
Top 20 Export Agencies In China
Finding a reliable China export agency is no child's play.
Most of our clients encountered at least one or two agents that SCAMMED them. Making them lose hard-earned capital for their businesses.
As a product sourcing expert, I can't sit back and do nothing.
I've compiled the top 20 export agencies in China. You won't WASTE money with unreliable exporters ever again.
Leeline stands at the top of this list. It's the MOST AFFORDABLE China export agency. Providing business customized shipping plans with accurate dates of deliveries.
Keep reading to cut your SHIPPING costs further!
1. Leeline
EXPORT stress-free with this decade-long shipping expert.
Leeline provides SMALL BUSINESS with various freight services. Including sourcing, packing, customs brokerage and much more. It's a one-stop shop company. Saving YOU tons of time when preparing your shipments.
What I liked:
Open for negotiations. Leeline's always willing to ADJUST the shipping plans. Helping you cut your expenses and MAXIMIZE your profits.
Responsible and reliable. This freight forwarder has 24/7 customer support. You won't ever STRESS about your shipments.
What I didn't like:
There are NO PRICES displayed on their website. Making it hard to ESTIMATE which shipping method fits your budget. Unless you contact their customer support.
2. Lusha
REACH the right decision makers for a VERY LOW PRICE.

Lusha helps you find CHINA export agencies. And THOUSANDS of renowned exporters in other countries.
You get DIRECT phone numbers. Ensuring FAST communication with exporting and importing companies.
What I liked:
You use this software for FREE. Making it perfect for small businesses on a budget
It's very EASY. I'm not the BEST person when it comes to tech. But I was able to use this tool with zero problems.
What I didn't like:
Not always up to date. I called 20 companies through Lusha, and 3 were OUT OF SERVICE.
3. Ec4u Limited
Makes EXPORTING easy for you.
This company is another POWERHOUSE for businesses. It sources products, conducts quality control, and ships your goods. Allowing you to SAVE energy for other crucial aspects of your store.
What I liked:
Writes HELPFUL blogs for business owners. You get TIPS and tricks about how to succeed.
Easy to reach. I tried contacting Ec4u through phone and email. They responded to both in less than 2 days.
4. IMEX Sourcing Services
Unlock a new global market for your business with IMEX Sourcing.
The company gives you an OVERVIEW of the entire sourcing process. From finding a supplier TO managing customs clearance. Ensuring you have a smooth sourcing and export experience.
What I Liked:
Getting an UPDATE on your shipment is super easy using the website's portal. It shows every movement of your package. Ensuring your PEACE OF MIND during shipment.
IMEX comprises a fully bilingual team with 50 years of experience. I didn't have to worry about the LANGUAGE barrier.
What I didn't like:
This company's business hours are NIGHTTIME in North America. Making it necessary to stay up late if you want to call IMEX's customer support.
5. Jing Sourcing
Grow your business with Jing Sourcing.
This company sources the best products from china. With the best factories at a competitive price.
NEVER WORRY about upfront charges or not having an experience with sourcing. Their expertise guides you throughout the process.
What I Liked:
Product development. This company helped me turn my product prototype into reality. They guided me every step of the way.
Jing sourcing provides a team of 20 people to help you grow your business. Making it PERFECT for medium to large businesses that are short of staff.
What I didn't like:
The company's website is outdated. Hiding the TRUE potential of this exporter today.
List of China Export Agency
| | | |
| --- | --- | --- |
| Company | Service | Location |
| JS Sourcing | Exportation services | Shanghai, China |
| DTL Sourcing | Exporting and sourcing company | Hong Kong |
| Linc Sourcing | Chinese company for your exporting needs | Shanghai, China |
| Easy Imex | Efficient shipping and sourcing agents | Shanghai, China |
| Keen Sourcing | Exporting and sourcing company | Shanghai, China |
| MatchSourcing | Import/export services | Guangzhou, China |
| China2West | Consolidation and quality assurance | Hong Kong |
| Kerry Apex | Exporting and sourcing company | Shanghai, China |
| Kintetsu World Express, Inc. | Import/export services | Shanghai, China |
| JiuFang E-commerce Logistics | Exporting services for companies worldwide | Shen Zhen, China |
| AEB Logistics | Freight forwarding services for competitive pricing | China |
| DB Schenker | Helping you import goods | Shanghai, China |
| ADP Supply Chain Management | Import/export services | Shanghai, China |
| BDP International | Exportation services | Beijing, China |
| Expeditors | Exportation of products | Shanghai, China |
What do export agencies do?
Export agencies are your GATEWAY to EXPLORING international markets. They are EXPERTS that assist business owners like you in exporting products.
These agencies AIM to provide a smooth and efficient export experience. While minimizing the risk associated with the entire process.
"Do export agents in China handle the whole process of exporting?"
For the most part, yes.
An exporting agent in China handles the export production process on your behalf. Those include:
Arranging your freight forwarding needs.
Doing all the negotiations at the border.
Submitting the required documents for importing goods.
Adhering to the customs law of the Chinese government.
You won't do much in the export process. That's the BEST part when you partner with export agencies.
Fun fact: Hiring a China export agent also helps you get ACCESS to a new market. They support you in finding potential customers by doing market research. After all, they specialize in understanding local and foreign markets.
How do you export products to China?
Step #1. Find suppliers
The first step is to find reliable suppliers in China.
Consider looking for an experienced supplier that meets your exporting needs. Specifically, one that has:
Regular factory audits.
Experience working with international companies.
Extensive quality control.
Choosing a supplier with PRIOR KNOWLEDGE of the export process is also important. You receive products that fit the exporting requirements this way.
Step #2. Look for an export agent
Now that you've found your supplier. The next step is to look for an Import and export agent.
You FIND export agencies by:
Using search engines like google.
Looking for posts regarding exporting on social media platforms.
Asking for recommendations from other business owners you know.
These are the most efficient and fastest ways to find a reliable China import agent.
Note: Choose an agency with EXPERIENCE handling potential border issues. Especially if you're just new to importing goods. This way, you avoid DELAYS and ensure a seamless export process.
Step #3. Export your product
Give your shipment details to your exporter. And complete the shipping requirements they need. That's pretty much ALL YOU HAVE to do.
After all, your export agency OBTAINS all the necessary permits for exportation. And ensure your customs clearance is ready for SUBMISSION to the customs authorities.
It's a stress-free process for you.
Looking for the Best China Sourcing Agent?
Leeline helps you find factories, get competitive prices, follow up production, ensure quality and deliver products to the door.
FAQs about China Export Agency
Do I need a customs broker to export?
Yes, you need a customs broker if you're exporting goods to a foreign country. Customs brokers are licensed professionals. They ASSIST you in complying with customs clearance. And other shipping regulations by Chinese law. 
What is the best way to ship to China from USA?
The best way to ship your goods from the USA to China DEPENDS on the type of product you want to ship. Air Freight is the BEST way to ship time-sensitive goods. It's more expensive than sea and ground shipping. But you'll receive your goods in just days.   
What documents do I need to export goods from China?
There are several documents you need to export goods from China. Those include; a commercial invoice, a packing list, a bill of lading, and a certificate of origin. However, documents VARY DEPENDING on the goods you intend to export. And its destination country. 
What's Next
Going global means growing your business. An export agency can be your passport to international success.
Not sure which Chinese exporter to pick?
Call Leeline. Our agents are ALWAYS on the line. Ready to give you a free quotation.
Do you want ship Goods from China To Global?
Hey, I'm Sharline, co-founder of Leeline. We've helped 5000+ customers shipping from China.
Do you want a better price on shipping?
We are sorry that this post was not useful for you!
Let us improve this post!
Tell us how we can improve this post?