Amazon FBM Fulfillment
LEELINE helps you with your FBM shipping & handling. We have multiple carriers with negotiated rates for fast shipping.
Enjoy the perks of Express & same-day shipping at discounted rates. You avoid paying hefty Amazon fulfillment & storage fees.
Free Hassle Shipping From China
Send the complete processed shipment to Amazon with us! We do labeling, inspection, branding, and handling shipping till the FBA center.
Filtering out damaged products saves your listing from bad reviews. Serve your customers only quality Amazon products.
Use our merchant-fulfilled network for the fast shipping of your products. Get fast fulfillment at cheap rates & get good customer feedback.
We have warehouses & fulfillment centers worldwide for global service. Automate your shipping on other sales channels.
Our skilled staff with high-end technology ensures no inventory damage & error. We use our system with barcodes for better management with lower labor costs.
Share your inventory's sensitivity details to get special handling.
---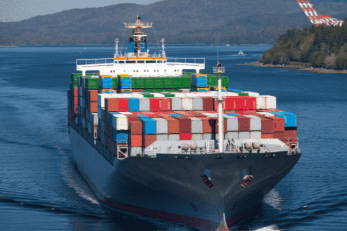 Receive your Bulk shipments from suppliers through cheap sea shipping. Low rates and fast processing with our on-ground teams.
We supervised the loading & unloading of vessels with container selection. Wide range of containers for safe sea transportation.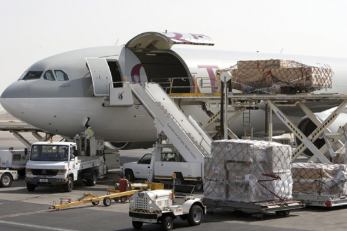 LEELINE got hundreds of Airline partners with negotiated rates. You get fast processing and customs clearance of your sensitive products.
We handle all custom paperwork & transportation. Smooth process without any delay!
Smart route & station selection with our agent for easy port access. Less transportation cost and handling time.
We add protective layers for both Domestic & international Rail shipments. Smooth international shipping experience without any damage.
---
Complete customized shipping plan with door-to-door handling. You won't have to worry about product safety with our special handling.
Receive your products whole and intact with special containers and protective layers. Reduce your product damage in shipping.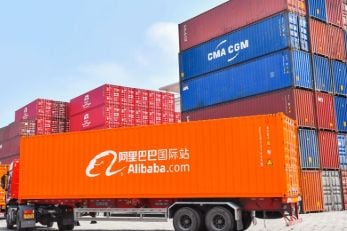 Avoid paying hefty Alibaba freight fees and trade commissions with LEELINE. We pick up your shipment from Alibaba supplier & handle it till Fulfillment.
You receive a consolidated shipment with a complete inspection.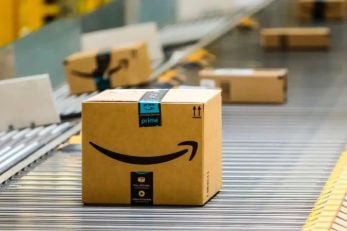 Direct shipment to FBA centers with prep services. Serve your FBA Customers with High-end branding and Packaging.
You receive time-to-time shipment updates. We store your excessive Amazon stock in cheap warehouses.
Why Choose Us?
One Stop Solution
You get the handling service from the supplier's warehouse to yours with instant updates. Automate your shipping process and scale your Amazon brand.
Branding & Packaging
Scale your Amazon brand with our branding. We add custom labels & banners with logos to every product before shipping. Our elegant packaging helps you to establish strong customer relationships.
Competitive Rates
We have negotiated deals with shipping carrier companies. You get discounted deals on bulk and small shipments regardless of shipping locations.
Storage
Get 30 days of FREE WAREHOUSING with excellent inventory management. You won't have to face stock limitations & expensive storage fees Like AMAZON FBA.
Hear it from fellow Products Wholesaler
I don't have words to explain my working experience with LEELINE. Their fulfillment & Shipping services saved me from expensive costs. I'm very happy with their cooperative team. I recommend working with LEELINE to every new Seller.
– Emma, New Zealand
---
Ship From China and Make Big Money
We offer the best wholesale price and high quality products and help you ship from China.
---
How To Use Amazon FBM Fulfillment?
Could Amazon FBM fulfillment save you expensive Amazon fees?
Many beginners don't know about saving tips as an Amazon FBM seller. Our fulfillment experts have compiled a detailed overview of FBM shipping. Also, use these fulfillment method tips in Amazon & Shopify Dropshipping.
After reading, you have a better understanding of the fulfillment process. Control your fulfillment & shipping costs to maximize your profit margins.
Keep reading about Amazon fulfillment methods for FBM sellers.
What is Amazon FBM Fulfillment?
Have you ever ordered from Amazon?
Well, your seller had two choices to send you the product. The first is from the FBA center, where they have his stored inventory. The second method is storing his inventory & handling shipping independently. This is known as Amazon fulfillment by merchant (FBM).
In FBA, your order is coming directly from the Amazon warehouse. Sellers ship their inventory to Amazon's fulfillment centers and then sell them. They have to pay storage & fulfillment fees to Amazon. If fulfilled by a merchant method, they store their inventory in private warehouses.
How Does Amazon FBM Fulfillment Works?
The working process of FBM is very simple for Amazon sellers. They first list their product through AMAZON seller central account.
Now you got an order and fulfilled it. So How to do it?
It's time to pick up and ship orders in Amazon's specific time frame. Either use your own packaging or Amazon's packaging. I advise going with Amazon's packaging for general products. Yet use custom packaging for high-end products.
Choose a shipping carrier and ship it to the customer's address. Confirm your shipment from your account. Update tracking Details and provide customer support in case of issues. FBM sellers have to reply to customer requests and handle them. Yet, FBA customers receive Amazon customer service, which is also fantastic.
Benefits of Amazon FBM Fulfillment
Low costs: You don't have to pay an expensive Amazon fulfillment fee. Yet AMAZON has expensive storage, which results in low-profit margins. FBA sellers must pay a monthly storage fee to use Amazon's warehouses. The Amazon FBM cost is much lower than FBA costs.
Control over supply chain: Want special handling of the sensitive product?
Well, you won't have to pay FBA fees for special handling. FBM makes changes easier for the Amazon business. I use FBM if I need special management without extra costs.
Branding & Flexibility: Customers like to receive items in perfectly wrapped packaging. Yet Amazon does not offer custom packaging except gift packaging. I recommend using packaging that matches your brand. It strengthens your customer relationship.
How to Use Amazon FBM Fulfillment?
FBM is a good way to save extra shipping and operational cost. You won't have to pay fulfillment charges to Amazon. Here is how to use it:
Step 1: First, you need to set up your Amazon account. Navigate to the Amazon website and then create your account.
Step 2: Now, list your products through the AMAZON seller account. You must have Photos (According to Amazon guidelines) and a product description. Some sellers do "Me too" listings for dropshipping.
Step 3: Go to settings & select Fulfillment by AMAZON as the fulfillment option. You also use both FBM & FBA at the same time. It is a good strategy to lower your costs by keeping excessive stock.
After that, it is simple to order management. Every time you get an order, you need to ship it. Print your shipping labels and choose a carrier by yourself. I go with discounted carrier deals.
You need to store your own inventory. If you are a small seller, then no need to go with the private warehouse. For me, my house basement is enough!
Use good tracking services, and don't be late in shipping. Late shipping than Amazon time frame affects your listing. Respond to the customers whenever they have any queries.
What are Amazon FBM's Fees?
There are many fees & charges on the Amazon marketplace. Every Amazon merchant has to pay a basic listing fee. It varies from category to category. FBM sellers have to pay a monthly subscription fee. Yet Prime Amazon customers only pay the prime subscription fee. It often comes with a milestone achievement.
There are traditional fulfillment fees for FBM sellers. It includes
Storage
Shipping cost
Fulfillment COST
Storage or warehousing is what every seller needs. They have to store their inventory in warehouses. Amazon FBA sellers pay these charges directly to Amazon. Amazon's fulfillment network has more expensive storage fees than others.
Later on, the delivery costs with the carrier are the biggest cost. I choose good carriers while shipping orders. It affects the customer experience & reputation of Amazon stores. Most merchant FBM like to outsource fulfillment to 3PL Companies. They have extra fees as well.
SAFE + EASY Importing from China
We do the hard work in China, so you don't have to: Product sourcing, quality control, shipping, and more.
FAQs about Amazon FBM Fulfillment
Is Amazon FBM better than FBA?
In FBM, you have to handle all shipping & fulfillment, which results in low costs. Low costs mean more profit, but it comes with a huge workload. On the other hand, In FBA, you don't have to do anything except order management. 
Can I deliver to Amazon FBM myself?
Of course, You deliver to Amazon FBM, but you won't have a tracking ID. Yet, updating the tracking ID in Amazon is easier if you ship by any carrier. Tracking errors result in angry customers and fewer chances to have Amazon buy boxes. 
Does FBM have Prime shipping?
FBM sellers get Amazon Seller fulfilled prime shipping service. This makes them eligible for Amazon prime badge. Yet, Not all FBM sellers have prime shipping. One of the biggest perks of Prime shipping is same-day processing. 
Can I switch from FBM to FBA?
Yes, It is easier to switch from FBM to FBA easily. Go to settings and switch from FBM to FBA easily. But Around 34% of total Amazon sellers use both FBM & FBA simultaneously. This saves Amazon's expensive shipping fees for Big Amazon brands. 
What's Next
FBM sellers mostly face issues in Shipping times & inventory management. They have to manage orders and provide customer service at the same time. It results in slow order processing due to a huge workload. FBM sellers ease their work through fulfillment companies.
Where to get an FBM fulfillment partner with fast processing?
LEELINE has a vast fulfillment network for a fast shipping process. Contact us to discuss your professional selling plan to ship products.
Do you want ship Goods from China To Global?
Hey, I'm Sharline, co-founder of Leeline. We've helped 5000+ customers shipping from China.
Do you want a better price on shipping?
We are sorry that this post was not useful for you!
Let us improve this post!
Tell us how we can improve this post?