Logistics Companies in China
Leeline gets you the best ROUTES and transportation with better pricing. We offer time-to-time good pricing deals on Air-freight & Ocean-freight.
Get consolidation and FULFILLMENT with warehouse networks around the globe. Complete automation to save time and energy!
Free Hassle Shipping From China
Fast On-Loading/Off-Loading with ON-SITE agents. Get many shipping options with pricing variety. Best option in your budget.
Real-time tracking updates of your cargo. No hassle and extensive paperwork!
We help you to get the best deals with fast Delivery. Our team focuses on getting you Air-freight as urgent as possible. Extra protection layers for your CARGO.
Your cargo gets Fast shipping with a smooth customs experience.
You get your container with real-time tracking. No more delays on Rail junctions. Rapid and smooth routes without delay. We also add extra protection layers to secure your sensitive or dangerous goods.
Get your products whole and intact.
---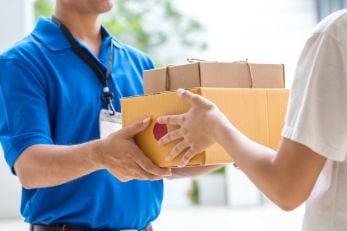 Door-to-Door Shipping
Get your whole supply chain operations with automation. We get your bundles from different manufacturers. We merge them into a single pack for a better customer experience.
Get reliable and fast door-to-door DELIVERY. Automation without hassle and tension.
We connect with your Alibaba suppliers & collect your STOCK. We offer better routes and warehousing for your Alibaba supplies. Quality inspection and branding for your products.
Cost and time-effective solution for you. Rapid Delivery with a reliable and safe network.
Direct on-time shipments to Amazon FBA warehouses. We offer Quality INSPECTION, branding, and packaging of your Amazon products. We replace damaged products with functional Products. 30 Days of FREE warehousing to save storage costs.
Focus on your Amazon order while we handle your backend operations.
Why Choose Us?
Credible
We have been serving for more than a DECADE. Worked with hundreds of clients and businesses. We handle your end-to-end supply chains. No hassle for you! Best solutions for both Small & large businesses.
Warehousing and Distribution
We offer 30-day Free warehousing for all BUSINESS. We have 18 warehouses network around the globe. You get Fast distribution with branding and fulfillment service.
Many Routes with the Best Pricing
Many Air, Sea, and Land routes with the best PRICING options. Our team focus on getting you Time-to-time price deals with urgent On-loading/off-loading. Save time and money with the best routes.
Customs Clearance
You don't have to do extensive paperwork for customs clearance. We not only handle CUSTOMS in China but in many other countries too. Don't worry about customs while receiving and sending the container.
Hear it from fellow Products Wholesaler
As a newbie, I needed to learn about logistics management. I got scammed a few times, but I did not lose hope. Some friends recommended Leeline, and I can't explain my experience so far. I can't rely upon anyone more than LEELINE. Best customer support. Easy to choose routes based on my budget.
– Lonnie, Illinois
---
Ship From China and Make Big Money
We offer the best wholesale price and high quality products and help you ship from China.
---
Top 20 Logistics Companies in China
Logistics is the most important PART of your business. Delays in logistics affect your customer's relationship & revenue. It ruins your business reputation. But finding a reliable logistics partner takes a lot of work.
Here is a thing for you.
Our logistics specialist has compiled this OVERVIEW of a logistics company in China. Ultimately, you decide on the best china freight forwarder for your cargo.
Keep reading! Choose a reliable logistics company with FAST transportation and on-time Delivery.
1. Leeline
Leeline is one of the reliable joint venture companies. They have a network of warehouses around the world for Express Delivery. Offers you complete CONSOLIDATION, packaging, and quality inspection before shipping. Get 30 days of free storage service, which helps you to avoid recurring storage costs.
Pros:
Variety of routes and PRICING options depending on your budget. Time-to-time pricing deals for air and ocean freight. More room for profit!
Complete branding with custom labels, logos, and BRANDING material. Better Design innovation with their professional team. Build a brand image without recurring marketing costs.
They handle all your paperwork and hassle. CUSTOMS clearance, carriers, and tracking will help you to automate your shipping. Get updates on mobile with complete integration.
They have a quality inspection service. Inspect your packages and REMOVE damaged products before shipping.
Cons:
They prefer long-term and corporate clients. Yet, they give service to individuals and small businesses.
2. Röhlig
Röhlig is Europe-based company. They offer sea, air, project, and contract solutions. They are a family-owned company which means you would get STRONG values. They have offices in over 30 countries, including Chinese cities and the middle east. Better support in international LOGISTICS.
Pros:
Wide storage and distribution NETWORK. Reliable service makes fulfillment quick and easy.
Handles all extensive paperwork and CUSTOMS clearance in many countries. They provide cargo tracking. You will get location updates with tracking.
GET a free online quotation with a few clicks. Provide data about your shipment and get instant quotes for different transport options. Easy to calculate your price before a formal quotation.
Cons:
Not good pricing for small orders. They are a big CORPORATE company and are best for bulk volumes.
3. MAERSK
They are a big corporate logistics and supply chain company. They fulfill logistics demand with container transportation. You have CONTAINER transportation solutions for both small and large businesses. Avail logistic solutions for multiple industries. They include Lifestyle, Retail, Automotive, Chemicals, Technology & Electronics, and FMCG.
Pros:
They manage the entire product journey from CUSTOMS, Ocean Freight, Warehousing, and Distribution. Automate all your operations.
Low pricing and shortest routes for ocean FREIGHT. Choose from a variety of pricing and routes. You manage your transportation within your budget.
Their LCL services range from the coordination of single shipments to multi-country consolidation. You have with fixed sailing schedule. Hassle-free consolidation.
Cons:
They mainly focus on container SHIPMENT in ocean freight. You get Air-freight services, but they need to be more expert.
4. ALIBABA Logistics
Alibaba is a renowned B2B Asia-based marketplace. You get a Variety of logistics services at low prices. They have Worldwide COVERAGE with Diverse logistics solutions. You get Delivery to many countries and regions with ease. Preferable for both small and big businesses.
Pros:
Variety of pricing and route options. Transparency with PREVIOUS reviews. You can get a responsible logistic partner with a complete track record.
Quality Inspection and branding services are also AVAILABLE. Saves time and energy!
Alibaba Trade insurance gives you SAFETY for Returns & Refunds. In case of any issue with shippers, you can get a refund. Fewer chances of shipment theft and scams.
Cons:
Service quality depends on INDIVIDUAL partners. You face delays in shipment or hidden charges. Better to read past reviews for credibility.
5. Sino Shipping
SINO Shipping has an agent network in over 50 countries. They provide a full range of logistics and transportation services. Many short ROUTES with different pricing. Their services include FREIGHT forwarding with ocean, air, and trucking transportation.
Pros:
They offer a shared container for small orders by merging them with larger shipments. Better pricing solution for SMALL businesses. A good option for e-commerce starters.
Fluent STAFF in English, French, and Chinese. Better communication and no language barrier. Good customer support!
Cons:
Not have good prices on most ROUTES. They don't have cost-effective solutions for Air freight. Expensive for starters.
List of Logistics Companies in China
| | | |
| --- | --- | --- |
| Company | Service | Location |
| Suppliya shipping | Sourcing, shipping, inspection & 3PL | Yiwu/Shenzhen |
| Fulfillment bridge | Fulfillment and 3PL solution | Hongkong |
| Kintetsu World Express | Logistics services | Shanghai |
| Fulfillman | Dropshipping services | Shenzen |
| Super international shipping | China shipping company | Hong kong |
| Ddpch | China shipping agent | Shenzhen |
| Cargoes | Logistics and container shipping company | China/Dubai |
| EJET Sourcing | Sourcing and Shipping company | Yiwu/Zhejiang |
| Shippabo | China shipping agent | Shenzhen |
| Guide imports | China shipping and Logistics services | Shenzhen |
| Kerry Apex | Kerry logistics and shipping, 3PL company | Shanghai |
| CNXtrans | China shipping agent | Shenzhen |
| Bansar china | China shipping and Logistics agent | Ningbo |
| Formax BPO Beijing Inc | Business Process Outsourcing supplier | Beijing |
| Flexport | Shipping and Warehousing services | Shenzhen |
| Leapologistics | China shipping agent | Shanghai |
How to choose a logistics company in China?
A logistic partner is very important for your success. There are two ways to get a good logistics company.
Wholesale platforms have been BOOMING for services in recent years. You can get many joint venture companies. There are various logistics service providers, including warehousing, transportation, fulfillment, and shipping. They have a variety and low prices. You also read their past REVIEWS, like online shopping.
The second way is through recommendations from the SOCIAL circle. Ask your friends and sellers on social media for a logistics company. Try to ask about their personal experience. You get honest reviews.
Here are a few things you should consider before choosing a logistic partner.
Credibility
Fewer chances of scams with credible companies. Work with companies that have been established for a long time. Check their social media and other brand content.
Best routes and prices
Ask about different routes and transportation services. Routes affect pricing and shipping time. Choose only fast ROUTES with the least shipping time. Also, try to get shared container deals with small volumes.
Fulfillment and warehousing
Warehouses in different countries would benefit you. Demand a discount if they are not offering free warehousing. You store your inventory and get their FULFILLMENT services fast.
Research complete background and offices. Try to discuss everything with them. You avoid HIDDEN CHARGES by discussing them in detail. Try to pay through a third-party or wholesale platform. You file a refund in case of any issues.
How can you ship goods from China?
First, select your route with a freight forwarder. If you need urgent Delivery, then Air-freight is the best OPTION. It is expensive, but it takes 8 to 10 days for Delivery.
Ocean freight and Air-freight have different routes. For example, Sea-freight from Shenzhen to LA is quicker than Shenzhen to New York. Discuss different routes with your shipping company and then decide the best route.
Your specialized agent should be present during loading/unloading. He would take care of warehousing and storage. He would select on land route from your supplier to his warehouse.
Connect your logistics provider with suppliers. Confirm dates and schedule. SHARE your documents for customs clearance.
This is helpful if you require additional protection before shipping. You should have documentation If your good's shipping needs certifications and a license.
Get updates from your logistics provider. Also, get a sea bill if you receive your stock from the port. Pay through third-party apps with refund insurance. You are safe from scams.
China logistics company scams
There are many scams in the Chinese logistics market.
Fake logistic companies
Scammers make duplicate websites of reliable logistics companies. They approach you with good deals. You are confused due to DUPLICATE websites and identities. You should pay attention to details to avoid this scam. The domain name and double-check their information.
Shipment theft or replacement
Scammers would target High-value goods. They offer cheap rates for logistics services. They steal your inventory after receiving a SHIPMENT from the supplier. In some cases, they would replace them with low-value products.
Fake invoices and documents
Scammers send you fake invoices or fake sea bills. You won't be able to receive your cargo. They stole it and made FAKE sea bills. If you have multiple agents, they make ransom letters. They ask for money from the next agent on your behalf by promising to pay later.
Not sincere advice
They try to convince you of high-price routes. Their main moto is to bill you as high as they can. They may delay your shipment for further warehousing or STORAGE cost. They try to sell you related logistics services. It also comes with unexpected bills.
Always go with complete background checks and reviews. Go with wholesale platforms or big logistics service names. Pay with the PLATFORM or with legit third-party business payment apps. You get a refund in case of any issues.
Looking for the Best China Freight Forwarder?
Leeline helps you ship from China to Anywhere in the World!
FAQs about Logistics Companies in China
Which country is best at logistics?
Germany is the best country according to the logistic performance index 2018. Germany and Sweden are in top countries for having the best logistics companies. Germany's Logistics companies are relevant and GROWING. They have almost 200 billion euros in annual turnover. 
What is the best shipping for small businesses?
Ocean freight is the best shipping for small businesses unless you are in a hurry. Ocean freights are cheap and slow. It takes almost BETWEEN 25  to 35 days from China to the US by ocean freight. If you want urgent Delivery, then Air-freight is best. It takes 8 to 10 days for Delivery but is expensive. 
How long does China delivery take?
It depends on routes to the US. It takes 8 to 10 days with Air cargo. Also, it takes 25 to 35 days with ocean freight. Shenzhen to LA is a quicker route than Shenzen to New york. Regular posts take 1 to 2 weeks to deliver.
How is shipping calculated?
You calculate shipping with the package's length, width, and height. It also depends on the shipping company and ROUTES. Air freight is more expensive than ocean freight. Air freight is quicker but only a good option for small and urgent deliveries.
What's Next
DELAY in shipment is very common with logistics provider companies. The main excuse would be transportation. It may cost you extra MONEY and time on shipment.
You can save this time and money by working with reliable china logistics companies. You get better transportation and short routes.
Contact us! We help you in managing your logistics operation with reliable transportation. Variety of pricing and route options.
Do you want ship Goods from China To Global?
Hey, I'm Sharline, co-founder of Leeline. We've helped 5000+ customers shipping from China.
Do you want a better price on shipping?
We are sorry that this post was not useful for you!
Let us improve this post!
Tell us how we can improve this post?