Taiwan Freight Forwarders
Give a WARM WELCOME to the best Taiwan freight forwarder for your business. LEELINE makes international shipping EASY with our EFFICIENT logistics services. We pick up your cargo and clear its customs clearance.
You receive ALL your goods safelywith our TOP-TIER service quality!
Free Hassle Shipping From China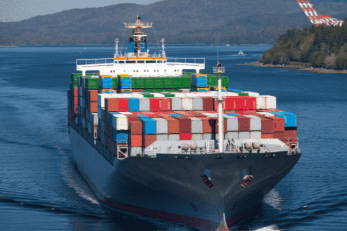 SHIP from TAIWAN without breaking the bank. Our international sea freight services cater to ALL types of products. Including heavy cargo with dangerous and combustible goods. Our expert customs broker TAKES CARE of your shipment's customs clearance as well.
You won't be disappointed with our reliable service!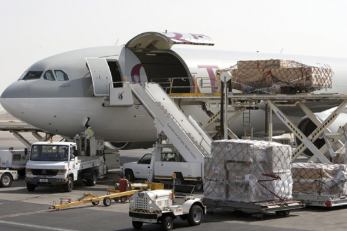 ENJOY the shortest transit times with our AIR FREIGHT SERVICES. Our priority transport takes LESS THAN A WEEK. You satisfy your business' customers because you never run out of stock.
Our air logistics services are affordable. You STAY within your budget.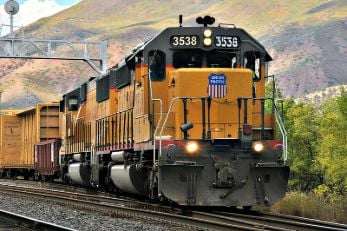 RECEIVE your goods through rail/road transport with EASE. Our inland haulage process MINIMIZES your shipping fees with consolidation shipping. We have DIRECT contact with couriers for ground operations, including inland trucks.
So, your railway project cargo ALWAYS arrives on time.
---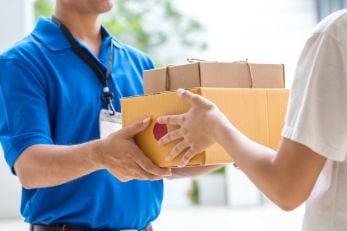 Door-to-Door Shipping
Makes domestic distribution EASY with our door-to-door delivery. We pick up your goods DIRECTLY from your supplier. Our customs broker HANDLES every paperwork needed for your shipment.
You receive constant updates until your cargo REACHES your doorstep! It's a hassle-free shipping process with our cost-effective door-to-door service!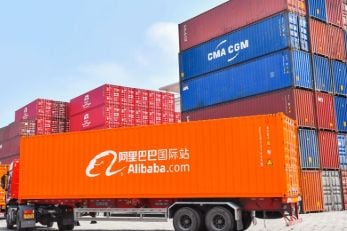 BID hefty Alibaba shipping fees GOODBYE! Our SPECIALIZED services ensure you GET shipment discounts when applicable.
ALIBABA shippers can't compete with our prices. Contact us to get a FASTER ROI.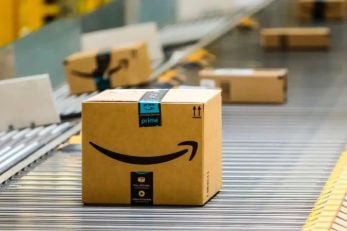 TURN your business internationally by becoming an FBA SELLER. Our freight services deliver your cargo from TAIWAN to Amazon's warehouse in less than a month. We also handle the customs clearance of your goods.
All you have to do is wait a few weeks until you can START selling through FBA!
Why Choose Us?
Affordable Freight Services
ALL our international services are cost-effective. You can AFFORD our shipping rates even as a small business. You also PRICE your goods lower, attracting more customers.
Mollis pretium lorem primis senectus habitasse lectus scelerisque donec, ultricies tortor suspendisse adipiscing fusce morbi volutpat pellentesque, consectetur mi risus molestie curae malesuada. Dignissim lacus convallis massa mauris enim ad mattis magnis.
We Go GLOBAL
Don't limit your business to one area only. Our shipping services REACH every country with ease. Your goods from TAIWAN reach North America, Asia Pacific, and North Africa. Expand your customer base with our WIDE GLOBAL NETWORK.
Fast Transactions and Support
LEELINE don't DO delays! We answer ALL your concerns within 24-48 hours. You don't STRESS yourself out while shipping!
Hear it from fellow Products Wholesaler
Leeline is the best of all freight forwarders I've contacted. This company has the cheapest air and ocean freight services. I ship general and dangerous goods from Taiwan with ease. I highly recommend this international freight forwarder!
– Delilah, Texas
---
Ship From China and Make Big Money
We offer the best wholesale price and high quality products and help you ship from China.
---
Top 20 Taiwan Freight Forwarders
Finding a RELIABLE Taiwan freight forwarder is easier said than done.
As a decade-long China freight forwarder, we WANT TO change this scenario.
Leeline's shipping experts joined their MINDS together. We've finally compiled your business's top 20 freight forwarders in TAIWAN. You don't need to EXHAUST your energy searching for them from scratch!
You don't want to miss this article.
1. Leeline
Let's CROWN the king of this list: LEELINE.
This freight forwarder has OVER 10 years of shipping experience. You'll SURELY get the shipping solutions your business deserves.
The best part about this company?
They customize your shipping process FOR YOU. So you spend LESS while still enjoying the full range of their cross-docking services.
Pros:
EXTREMELY affordable. Leeline's rail, air, and ocean freight services are the CHEAPEST. You can sell your products CHEAPER, attracting more consumers.
It HANDLES all your shipping needs. From packing, customs clearance, and last-mile shipping. It's the best for business owners who are PRESSED for time.
Cons:
Calling this company requires you to STAY UP LATE. Because its business hours' are nighttime/dawn in WESTERN COUNTRIES.
2. JAS
Time-efficient logistics services and SHIPMENT process.
That's what JAS can offer business owners like you.
This company's main office is located in TAIPEI CITY. But it has three branches in Taichung City, Taoyuan airport, and Kaohsiung.
JAS has a massive influence on the global network of shipping. Your cargo will be in good hands.
Pros:
It caters to ALL industries, including special sectors. JAS delivers dangerous goods and pressurized products. That includes aircraft parts and medical devices. Other companies can't ship these types of products.
JAS offers multi-modal transportation. So you receive your goods as TIMELY as possible.
Cons:
This Taiwan freight forwarder TENDS to be more expensive than others. Contacting JAS as a small business owner isn't the BEST option.
3. Bollore Logistics Taiwan
Here's a freight forwarder you don't wanna miss as a small business owner.
Bollore Logistics Taiwan is a LONG-ESTABLISHED transport specialist. And this company is ONE of the best companies you choose when shipping from Taiwan to Africa.
This company has 231 warehouses WORLDWIDE. You won't have to worry about your cargo's safety while waiting for shipment.
Pros:
It offers a LOT of value-added services. That includes sea/air intermodal freight and cold supply chain services. You get the BEST transportation services for your cargo.
It offers ALL types of freight, including inland haulage services. You're not stuck on a transportation method that doesn't work for you.
Cons:
The website isn't developed. Some SECTIONS don't have English translations. It might be confusing to navigate at first.
4. Airlife Freight Taiwan
Let the SHIPPING experts handle your delivery needs!
Airlife freight Taiwan has OVER 3 DECADES of experience. You get high-quality international freight forwarding services ONLY shipping pioneers can give.
Hop on a BUSINESS PARTNERSHIP rooted in trust!
Pros:
Airlife freight corp is EASY to contact. This company has its telephone and fax numbers on the website. You also use their email address for communication.
This freight forwarder has a dedicated page for tracking your products. You won't stress about your shipment's status.
Cons:
This freight forwarder doesn't offer land transportation services. Which is 1 of the BEST freight types for heavy cargo.
5. Sun Ocean & Air Logistics Co Ltd
Last but NEVER least: SOA Logistics.
This company FOCUSES on efficiency, maturity, and thoughtfulness. They PUT your shipping needs as the priority. Their VALUE-ADDED services surely MAKE your shipping journey easy!
Pros:
SOA offers AFFORDABLE consulting services. This is HELPFUL if you're inexperienced about SHIPPING from Taiwan. You ship your consumer GOODS with the help of experts.
Attentive customer support. This freight forwarder ALWAYS works on its lacking aspects. So, SOA's shipping services only become BETTER over time.
Cons:
The website layout is TOO simple. It hides the overall quality of this shipping company. It's also confusing to use at first.
List of Freight Forwarders in Taiwan
| | | |
| --- | --- | --- |
| Company | Services | Location |
| QA Transport Co Ltd | Freight forwarder | Nanjing east road, Taipei City |
| All-The-Way Express (Taiwan) Co., Ltd. | All-around shipping agent | North. Rd. Taipei |
| Mainfreight Global Taiwan Limited | International Logistics | Taipei |
| AFS Global Logistics | All-around shipping agent | Zhongshan District |
| Mako Transport Co., Ltd. | Global freight services | Keelung Rd Taipei |
| Agility Ltd. | Shipping agent | Neihu District |
| Great China Transportation Co Ltd | All-around shipping agent | Taoyuan Taiwan |
| Fortune Transportation Corporation | Freight services | Taipei, Taiwan |
| Yusen Logistics (Taiwan) Ltd. | All-around shipping agent | Taipei, Taiwan |
| Great China Transportation Co Ltd | All-around shipping agent | Taoyuan airport |
| Kintetsu World Express (Taiwan), Inc. | Customs broker/freight forwarder | Taipei, Taiwan |
| Delmar International Inc. | All-around shipping agent | Taipei |
| GAC Taiwan | All-around shipping agent | Taipei |
| Korchina Logistics Holdings Ltd. | Freight forwarder | Taipei, Taiwan |
| Hecny Transportation (Taiwan) Ltd | International Logistics | Taipei |
What is the difference between shipper and freight forwarder?
A SHIPPER owns the shipping vessels your cargo uses. A FREIGHT forwarder is an agent that HANDLES all your shipping needs.
Cargo shippers simply DELIVER your cargo from one point to another. They're not responsible for any value-added services. They're SIMILAR to trains or buses that can drop you OFF at a specified stop.
On the other hand, freight forwarders HANDLE all your shipping needs.
That includes:
Contacting shippers/couriers for your cargo.
Picking up your products from a supplier.
Handling all the paperwork.
Consolidating your goods into a single box/container.
They would be like lawyers if shipping were a courtroom. Because they legally represent you when making decisions for your shipment.
Pro tip: Contacting a freight forwarder is BEST if you're new to shipping. They make importing goods MUCH MORE EASIER. You can spend more time focusing on other business needs.
How do you get cheap freight from Taiwan?
#1: Know your product supplier's location.
The closer your freight forwarder is to your supplier…
The CHEAPER your transportation costs will be.
Hence, you must know your supplier's location before proceeding to…
#2: Find freight forwarders nearby.
STICK to companies within 50 KM of your supplier.
For example, if your products factory is in TAIPEI…
You should contact forwarding companies in that specific location. The SHORTER travel transit minimizes your transportation costs. Some freight forwarders may pick up your goods for free if it's close.
Pro tip: Take ADVANTAGE of the freight companies we've listed above.
#3: Ask 3 freight forwarding companies for quotations
Include these pieces of information in your email:
Your cargo's final destination.
Value-added services you need.
Your product list.
Whether you need pickup services.
What freight type do you want?
Note: If you want the CHEAPEST rates, it's BEST to opt for ocean freight. This shipment takes longer. But you save up to 50% of your shipping budget.
Once all the freight companies you've contacted answer…
CHOOSE the one that offers the cheapest rates.
But before you FINALIZE your contract, CHECK THEIR CUSTOMER REVIEWS. Ask people online what they think about THAT SPECIFIC freight forwarder. Or communicate with other businesses in your local area.
ONLY PROCEED with the transaction once you're 100% sure that a FREIGHT FORWARDER is reliable.
How to calculate freight forwarder fees?
Freight forwarders calculate your FEE based on your product's SIZE or WEIGHT. You usually don't need to do this process on your own.
But if you want to know how…
Here are the steps you need to follow:
Step 1: Know how your freight forwarder charges shipping fees.
Usually, this is based on the WEIGHT or SIZE of your cargo.
Step 2: Figure out your forwarder's standard rates.
For example, shipping LTL CARGO might cost $1 per Kg/lb.
Step 3: Multiple the values you've got.
Take the weight/size of your cargo.
Multiply that value by the rate you got in step 2.
Note: This calculation ONLY ESTIMATES your shipping costs. It's always better to ask for quotations directly from your freight forwarders.
Looking for the Best China Freight Forwarder?
Leeline helps you ship from China to Anywhere in the World!
FAQs about Taiwan Freight Forwarders
Do freight forwarders use brokers?
It depends on the freight forwarder. Some companies, like LEELINE, are also licensed customs brokers. So, they don't need to USE 3rd party brokers for customs clearance. 
What are the benefits of using a freight forwarder?
Using a FREIGHT FORWARDER makes shipping extremely easy. You don't need to STRESS about packing, paperwork, or picking up your cargo. Plus, freight forwarders ALSO help you to minimize your shipping fees. 
Is FOB cheaper than CIF?
NO. CIF is CHEAPER than FOB if you're the buyer. Because in CIF, the sellers pay for ALL the freight costs and insurance of the shipment. You'll SAVE money. In FOB, though, you'll have to pray for the shipping costs. 
What's Next
SHIPPING from TAIWAN is a walk in the park with the RIGHT freight forwarder.
So TAKE ADVANTAGE of the freight forwarders we've listed above. They're the best shipping companies in the country!
Unsure of WHICH one to pick?
Contact LEELINE. We're the most affordable TAIWAN freight forwarder. Plus, we OFFER tons of value-added services to the table.
Do you want ship Goods from China To Global?
Hey, I'm Sharline, co-founder of Leeline. We've helped 5000+ customers shipping from China.
Do you want a better price on shipping?
We are sorry that this post was not useful for you!
Let us improve this post!
Tell us how we can improve this post?