Shopify 3PL
Leeline's the BEST Shopify 3PL provider for your online store. STREAMLINE your shipping process with our effective 3PL services. Including product sourcing, warehousing, and order delivery.
You BOOST your profits without stressing about fulfillment operations.
Free Hassle Shipping From China
SAVE time with our thorough eCommerce fulfillment services. Our agents collect, label, and SHIP orders to your customers. Your products are 100% SAFE throughout the process.
Helping you focus more on other crucial aspects of your business.
Source the best wholesale products with our negotiation experts. And BOOST customer satisfaction with custom packaging, labels, and boxes. You cut your shipping costs by not NEEDING to import your products.
Be the BRIDGE between a supplier and customer. Earn more by doing less.
SECURE your products in Leeline's 3PL warehouse. We conduct necessary inspections DAILY. Ensuring the safety of ALL product types. Including fragile, hazardous, and oversized goods.
Get 100% peace of mind with your entire supply chain management.
---
MAXIMIZE your savings with ocean freight. Our agents supervise every loading and unloading process. You enjoy the shortest sea routes for your FCL and LCL shipments.
Allowing you to AVOID delays during global shipping.
Leeline guarantees FAST and careful air logistics solutions for your business. You receive goods in just 5-10 days. Increase cost savings with our consolidation services.
Grow your customer satisfaction by shipping products ASAP.
Make ground SHIPPING efficient and cheap. Leeline INSPECTS railway carriages at every border. Guaranteeing your products' SAFETY and quality.
Your accurate tracking number allows you to avoid understocking. Get FAST delivers with zero damage.
---
Save TIME and ENERGY while shipping to your customers. We pack your products with heavy-duty packaging.
Ensuring the SAFETY of your products from our third-party warehouse. Just wait at your doorstep, and we'll do the rest.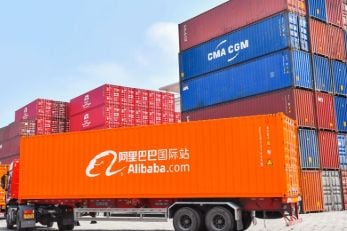 Choose from our MULTIPLE shipping options when shipping from Alibaba. You source the CHEAPEST products and ship with the lowest rates.
Giving your BUSINESS a competitive advantage over your competitors.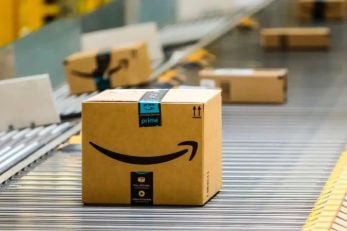 SHIP your wholesale orders straight to Amazon's fulfillment centers. Our procurement experts check the quality of your supplier's products. Deliver to Amazon FBA with the right crates, labels, and products.
Leave no room for errors. Avoiding Amazon's penalties.
Why Choose Us?
Credible
Leeline works with hundreds of eCommerce companies. And THOUSANDS of individual clients. Your products are in GOOD HANDS during logistics operations.
One-stop-shop
We cater to all logistics solutions eCommerce businesses might need. Those include sourcing, labeling, and order fulfillment. SAVE TIME from contacting other companies.
Tracking Services
Leeline's tracking services guarantee YOU and your customers never get unexpected delays. You get REPEAT buyers with on-time delivery. Increasing your profits.
24/7 Customer Support
Your peace of mind is our priority. Send us any questions or concerns about the LOGISTICS OPERATIONS. Receive a callback or reply in under 48 hours.
Hear it from fellow Products Wholesaler
I got over 10 orders daily when my Shopify store became popular. Fulfilling orders became too time-consuming. Fortunately, Leeline took over the entire fulfillment logistics process for me. Giving me the lowest shipping rates. I highly recommend Leeline's logistics services.
– Rose, Texas
---
Ship From China and Make Big Money
We offer the best wholesale price and high quality products and help you ship from China.
---
How To Choose 3PL For Your Shopify Store?
Many merchants miss out on the GOLDEN opportunity to use Shopify 3PL.
This service allows you to ship to THOUSANDS of customers without leaving home.
As a fulfillment expert, I want to put Shopify 3PL in the spotlight. You'll learn its benefits and how to choose the BEST 3PL provider for your business.
Leeline is the BEST Shopify 3PL provider. This company has the FASTEST delivery times for the lowest rates.
Don't miss this article!
Does Shopify have a 3PL?
Yes, Shopify has its own Third-Party Logistics (3PL) provider. It's called the Shopify Fulfillment Network (SFN).
This system ALLOWS online businesses in Shopify to easily:
Manage inventory levels.
Fulfill orders to customers worldwide.
Provide reverse logistics (return services) to buyers.
All in one place.
Here's how Shopify's 3rd party fulfillment works:
You receive an order in your Shopify store.
Shopify automatically finds the nearest fulfillment center/3PL warehouse.
SFN picks, packs, and directly ships orders to your customers.
The best part is…
This order fulfillment process doesn't require any of your involvement. You SAVE time and money. And ultimately improve your speed and accuracy when shipping orders.
Benefits of Shopify 3PL partnerships
Partnering with a Shopy 3PL has many benefits for business owners. I've witnessed them first-hand from our clients.
Here are the top 3 benefits of SHOPIFY 3PL:
#1. Faster delivery times
Third-party logistics companies are experts in international shipping zones. Allowing you to deliver to your buyers MUCH faster. Your third-party logistics provider also offers various shipping methods. Helping you and your buyers find the PERFECT balance between speed and budget.
#2. Better inventory management
No warehouse space? No problem.
A third-party logistics company handles your shipping inventory. You never run out of stock or OVERSTOCK with 3PL services. Helping you minimize expenses with your order management process.
#3. Save time and energy
The BEST PART about using third-party logistics services is saving time. You won't have to FIND, PACK, and visit shipping couriers whenever a customer orders. Your logistics provider HANDLES EVERYTHING. Allowing you to focus on quality customer service, product development, and marketing.
I heard hundreds of praises for Shopify 3PL from our clients with small businesses. Don't SHY AWAY from contacting a 3PL company to boost your Shopify presence.
List of Shopify 3PL Companies
| | | |
| --- | --- | --- |
| Company | Service | Warehouse Location |
| Leeline | All-around logistics operations | Mainland China and the USA |
| ShipBob | Third-party fulfillment | USA |
| Kerry Apex | Shipping and handling | Shanghai, China |
| Fulfillment Bridge | Freight forwarding | Hong Kong, China |
| Yue Shing Logistic Company | Last-mile delivery | Hong Kong, China |
| C.H. Robinson | Warehousing and distribution | USA |
| XPO Logistics | eCommerce Fulfillment Logistics. | USA |
| UPS | Third-party logistics | USA |
| Easyship | Freight forwarding | US, Europe, and Asia |
| ShipHero | Order fulfillment | Toronto, Canada |
| ShipperHQ | Fulfillment provider | Austin, Texas |
| Shippo | Warehousing and distribution | San Francisco, California |
| ShipStation | Transportation Management | USA |
| ShipMonk | Third-party logistics providers | USA |
| WhiteBox | Third-party logistics warehouses | USA |
How to choose a 3PL for your Shopify store?
Partnering with the RIGHT logistic provider DRASTICALLY improves your eCommerce business. Let me teach you my go-to process for choosing the best 3PL provider for Shopify.
Step 1. Assess your fulfillment needs.
First, assess your fulfillment needs.
After all, not every 3PL provider caters to ALL logistics services. For example, some don't provide custom packages. Others won't monitor your inventory levels.
Know which fulfillment services your business needs, such as:
Inventory Management
Order Management
Reverse logistics
Label and Packaging
Order customization
Tracking
And once you have a clear idea of the services you need…
Step 2. Research on Shopify integrations
Shopify offers integrations with multiple Party logistics providers, including:
Leeline.
ShipBob.
EasyShip.
Note: I'll list more eCommerce logistics providers for Shopify later.
Research which companies offer the fulfillment service you need. Then, proceed to…
Step 3. Choose a third-party logistics company.
Choose the fulfillment company that BEST suits your needs.
Then, to finalize the contract…
Carefully review their terms and pricing structure. Making sure you understand all the fees stated.
A Fast, Easy and Cheap Way to Ship from China
Do not hesitate to contact Leeline at any time regarding your shipments from China.
FAQs about Shopify 3PL
Does Shopify provide logistics?
Yes, Shopify provides its OWN logistic services. The system is called Shopify Fulfillment Network (SFN). However, Shopify still integrates with various 3PLs and shipping carriers. So you may use other companies' 3PL services as well.  
Does Shopify support multiple warehouses?
Yes, Shopify SUPPORTS multiple fulfillment centers and warehouses. In fact, Shopify has its own built-in inventory management system. Allowing Shopify merchants to track and manage their inventory levels in multiple warehouses. 
What is the best third-party payment provider for Shopify?
Paypal is the BEST and most popular third-party payment provider for Shopify. It offers various secure payment methods. Such as debit, credit card, and bank transfer. Making it popular among Shopify eCommerce merchants and buyers.
What's Next
A 3PL provider is your secret weapon for BOOSTING your shipping operations' speed. Leverage the power of a 3PL provider and take your business to the next level.
Don't know which 3PL provider to contact?
Contact Leeline! We offer the cheapest rates. You get your quotations in LESS THAN A DAY.
Do you want ship Goods from China To Global?
Hey, I'm Sharline, co-founder of Leeline. We've helped 5000+ customers shipping from China.
Do you want a better price on shipping?
We are sorry that this post was not useful for you!
Let us improve this post!
Tell us how we can improve this post?