China Sourcing Agent
Welcome the best China sourcing agent. Leeline's competitive prices allow you to DOUBLE your profits. You find the best suppliers for your online store with our negotiation experts.
Impress customers by importing products with 100% quality.
Free Hassle Shipping From China
Find the best China manufacturers for your business. Our sourcing process GUARANTEES you receive products that suit market trends.
We communicate with your supplier on your behalf. You invest more time in other aspects of your business.
RECEIVE all your products in good condition. We visit your suppliers' sourcing facilities to oversee the entire production process. Our pre-shipment assessment includes TWO quality inspection services.
You save MONEY as you only receive flawless products that sell.
Private Label & White Label
Appeal to local and international buyers by establishing your brand. We help you put your logo and business name on EACH item.
Selling MORE is easy with our product photos services. You say on top of the supply chain by building a stronger brand identity.
---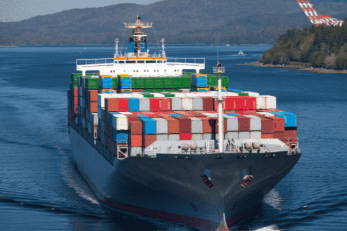 SAVE and ship more with our sea freight services. We handle the customs clearance of all your products. Whether you have LCL or FCL shipment.
You guarantee the SAFEMENT of your investments with our insurance services. Always zero-stress shipping for you.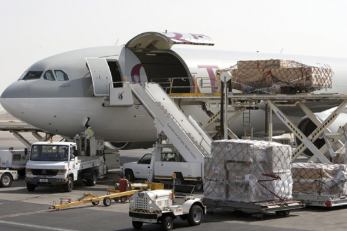 Never run out of stock when shipping by air. You receive your cargo in under a week.
Our agents ENSURE there's no miscommunication between you and your own suppliers. You become a trusted business.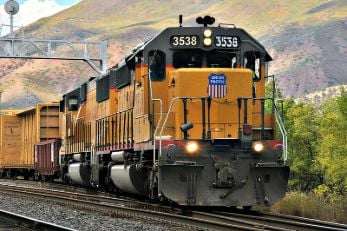 Enjoy safe shipments with our railway freight. We consolidate your products for MAXIMUM savings. Our quality control procedures guarantee your goods only use top-tier packaging.
You track your cargo ANYTIME. Giving you peace of mind.
---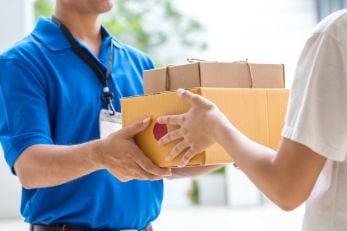 Our trucks pick up your products from your supplier. We do a thorough quality inspection before processing your cargo's paperwork.
You only need to wait for your shipment. Allowing you to spend MORE TIME on your business.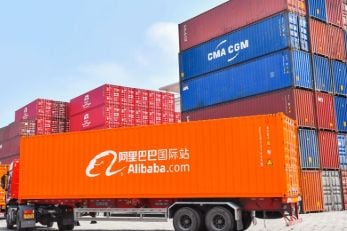 Skip Alibaba's bank-breaking shipping fees. Choose Leeline's low-cost shipping services.
You sell CHEAPER than businesses in the same industry. Attracting MORE customers AND saving money.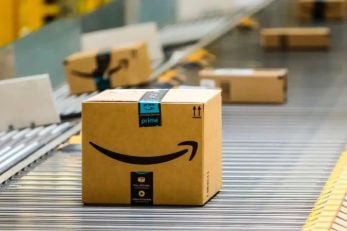 Start SELLING internationally in under a month. Our packing and labeling procedures match Amazon's strict guidelines.
You never WORRY about paying FBA penalties. Earn more profits as an Amazon seller.
Why Choose Us?
Experienced Agent
Leeline serves thousands of clients yearly with freight forwarding and sourcing needs. You ENSURE your products are in good hands. Making you FOCUS on your business.
One-stop Agency
Product sourcing, rebranding, quality control, and more. We accommodate all your business needs. You won't need another freight forwarder or sourcing agent in China. Saving you time and money.
Cheapest Rates
BOOST your profits with Leeline. Other freight forwarders and agents can't compare with our rates. Partnering with us is easy and cheap. Perfect for small businesses.
24/7 Customer Support
Receive a reply from our customer support in less than 2 days. You always have peace of mind when shipping or sourcing your goods.
Hear it from fellow Products Wholesaler
I'm so thankful for Leeline. They found me products that sell like pancakes. And I never had problems with the quality or other specifications. Shipping also sailed smoothly with their freight forwarding expertise. I highly recommend this company.
– Mark, New Zealand
---
Ship From China and Make Big Money
We offer the best wholesale price and high quality products and help you ship from China.
---
Top 25 China Sourcing Agents
Deciding what products to sell is OFTEN, like searching for a needle in a haystack.
Our clients usually come to us with this problem. Saying finding suppliers is like an AIMLESS journey.
But product sourcing doesn't have to be difficult. Our procurement experts made this list to help you find the BEST sourcing agents. You WIN best-selling products for your store.
Keep reading to stay on top of the supply chain.
1. Leeline
Take the hassle out of your procurement process with LEELINE. The BEST out of all China sourcing agents on the list.
LEELINE'S decade-long experience in sourcing guarantees your way into international trade. You'll find the most reliable supplier for your needs.
Pros:
LEELINE specializes in various industries and product categories. YOU get sellable products regardless of your industry.
This company offers the CHEAPEST rates. Save money and earn more profit.
Cons:
The only way to know the standard rates is to ASK for a quotation.
2. Sourcing Allies
Get SOLID sourcing solutions for the right price.
This company SOURCES products from China, India, and Eastern Europe. You easily find the suppliers that BEST suit your needs.
Pros:
This company collects BIDS from various suppliers. You get a MUCH LOWER price than expected.
Sourcing Allies show you a step-by-step guide for their sourcing process. You won't be lost throughout the procedure. Even if this is your first time sourcing products.
Cons:
This agent's commission is more expensive than other sourcing agencies.
3. Meeno Group
Meeno Group is another good sourcing agent you don't wanna miss.
This company offers FREE sourcing consultancy. It's one of the most affordable agents for small business owners like you.
Pros:
MG offers a factory & market guide. You know EXACTLY how to communicate and negotiate with suppliers yourself.
Small-business friendly. The minimum order is only $500. You don't need to prepare a lot of money to partner with this agent.
Cons:
This company has an outdated website. Failing to show their current sourcing updates.
4. Guided Imports
Import from China to ANYWHERE.
Guided Imports currently works with OVER 500 businesses. You guarantee that your products are in GOOD hands. Allowing you to focus on your business.
Pros:
This company's Chinese sourcing agents are fluent in English. You avoid a language barrier that may lead to miscommunication.
This China sourcing company is EASY to contact. Just call its number or email it and receive responses within 2 business days.
Cons:
Guided Imports doesn't have CONSOLIDATION services.
5. Lazpanda
RESOLVE your business problems in China with Lazpanda.
This company has OVER 5 years of sourcing experience. You ENSURE your store gets top-quality products. Attracting MORE customers to buy from your store.
Pros:
Easy to navigate website. You'll EASILY know what this agent PROVIDES for your business. Thanks to the website's images and blogs.
It offers free one-month warehousing for your products. Saving you money.
Cons:
This company doesn't offer freight forwarding services. You won't get many discounts during shipment.
List of China Sourcing Agents
| | | |
| --- | --- | --- |
| China Sourcing Agent | Service | Location |
| IMEX sourcing services | Sourcing agency | Guangzhou |
| Maple sourcing | Sourcing agent in China | Shenzhen |
| Sourcing Bro | Product sourcing and price negotiations | Shenzhen |
| Supplyia sourcing | China sourcing agency | Yiwu |
| Dragon sourcing | Sourcing procedures and backend deals | Worldwide Offices |
| Jingsourcing | Logistics service company | Yiwu |
| Qaizen Group | China purchasing agent | Shanghai, |
| BizShenzhen | China sourcing company | Shenzhen |
| Sourcing Spectrum | Supply chain management | China |
| Nicobar Group | China sourcing company | Shanghai |
| Skylark | Quality inspection services | Yiwu |
| Arcadia Sourcing | Chinese sourcing agent | Hong Kong |
| Huntersourcing | Product selection process | Jiaxing |
| Iris International | Sourcing agent in China | Hong Kong |
| ImportDojo | Local customs and sourcing services | Hong Kong |
| Dong Sourcing | Attending trade shows to find you low-cost products | Ningbo, Zhejiang |
| Pinnacle Sourcing | Factory audits and product sourcing | Shanghai |
| MatchSourcing | Reliable sourcing agent | Fuzhou |
| Sourcing Nova | Market research and product quality control | Shenzhen |
| Nichedropshipping | China sourcing company | Nichedropshipping |
How do you buy directly from China suppliers?
Buying DIRECTLY from China suppliers isn't too complicated. Follow the steps below to successfully do this process.
Step #1: Find Chinese suppliers.
Find qualified suppliers offering products in your niche industry.
If you haven't chosen any supplier yet…
You find reliable suppliers online by researching e-commerce or social media platforms. Asking for recommendations is also an excellent alternative to finding suppliers.
Note: Always double-check reviews of potential suppliers.
Step #2: Contact Chinese suppliers.
Reach out to the many suppliers you've SELECTED. Through email, phone call, or other means.
Communicate everything suppliers NEED TO KNOW about your business, like:
Your procurement needs.
Product quality requirements or specifications.
How often and how much do you plan to order?
Your preferred payment and shipping method.
Additional services you need.
Ask for a quotation from EACH supplier. So you easily compare and decide which one offers the most competitive pricing.
Step #3: Place your order.
Once you have chosen the MOST SUITABLE supplier for your business requirements. Finalize the terms and proceed to place your order and process payment.
Pro tip: Finding the best supplier for your business is MUCH easier. With the right China sourcing agent.
How to find an agent in China?
Sourcing products from China is a challenging task. But working with a sourcing agent simplifies the process. This guide helps you find China's most reliable and trustworthy agents.
Step #1: Know what products you want.
First, decide what goods you need to sell.
And prepare pictures or drawings you use as references.
"But I don't know what specific products I want yet."
In that case, know your target audience or the niche of your store. This way, your agent EASILY helps you find suppliers focusing on your industry.
Step #2: Find sourcing agents.
This process isn't too different from finding suppliers. You use the web to search "Sourcing agents in China." Or you may ask other people online what companies they recommend.
But if you want the fastest route…
CHECK OUT the top sourcing agents I listed above.
Have at least 3 companies in mind and…
Step #3: Ask each sourcing agent for a quotation.
Send them detailed information about your products and your business. And choose the one that best suits your needs for the LOWEST price.
Looking for the Best China Sourcing Agent?
Leeline helps you find factories, get competitive prices, follow up production, ensure quality and deliver products to the door.
FAQs about China Sourcing Agent
Is it cheaper to outsource to China?
Outsourcing to China can be cheaper than to other countries. Because China has the LARGEST labor force in the world. This is why production cost is significantly lower. Business owners worldwide outsource in China because of this.
How much does a sourcing agent charge?
Sourcing agents in China usually charge FEES ranging from 3% – 15% of your total order value. However, rates may vary depending on the agent's scope of services provided. Including the agent's reputation and experiences.
Should I hire a sourcing agent?
Sourcing agents can be beneficial if you don't have a supplier yet. Or you're planning to purchase products in foreign countries. Hiring a sourcing agent improves your business with a wide range of services.
What's Next
Your products are the bread and butter of your business. Making it crucial to pick reputable sourcing agents for your store.
Not sure which agent to pick?
The answer's LEELINE. Our services are the cheapest in China. Get a quotation for FREE.
Do you want ship Goods from China To Global?
Hey, I'm Sharline, co-founder of Leeline. We've helped 5000+ customers shipping from China.
Do you want a better price on shipping?
We are sorry that this post was not useful for you!
Let us improve this post!
Tell us how we can improve this post?