Fulfillment Centers In China
LEELINE has fulfillment centers networked all around the world. You get warehousing & fulfillment from our centers in China.
Extra perp services from our fulfillment centers. Optimize shipment for lower dimensional weight.
Free Hassle Shipping From China
Fast shipping directly from our fulfillment centers to your customers. Save expensive storage fees with our cheap warehousing. Choose your shipping carrier and get discounted deals.
Use our existing deals with big shipping carrier companies to save shipping costs.
Your customer gets fast shipping with elegant packaging. Build dropshipping brands with our branding and packaging services.
We inspect each item before shipping to ensure customer satisfaction. Stop receiving bad reviews due to quality issues.
Worldwide warehouse network for efficient supply chain management. Smooth global supply chain with our personalized service.
Every sort of warehousing is available, from dark stores to consolidated warehousing. A comprehensive solution according to your needs.
---
Safe & Secured sea shipment with protective layers. Get our help in container selection. Both 20ft & 40ft containers are available for all routes.
We help you in advance space occurring for busy & high demand seasons.
All air routes are available with supervised loading/unloading. Receive your products safely and intact with protective layers.
We have already negotiated deals with airlines to serve you at lower costs.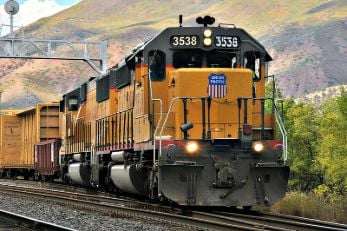 Fast Rail delivery for fulfillment and international shipping services. Leeline uses cheap Rail shipping for both International & Domestic Routes.
Choose delivery stations with our agent to easily access ports and international shipping.
---
Customized special handling from the supplier's warehouse to your doorstep. Complete inventory management with real-time tracking of your shipment.
Your international customers receive packages with Prompt Express shipping services.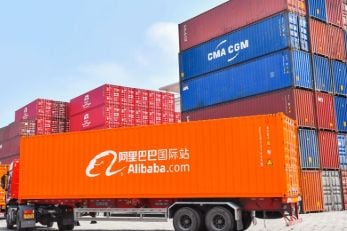 Save expensive Alibaba freight fees with Leeline! Value-added services at competitive rates to save on high prep service costs.
Get direct order fulfillment to customers from your Alibaba suppliers.
Receive real-time tracking on your Amazon FBA shipment. Store extra Amazon FBA stocks in the US warehouse with 30 days of free storage.
We inspect every item twice before shipping & packaging.
Why Choose Us?
Inspection
Full Shipment & product inspection before shipping to ensure quality products. We replace damaged/defective products with functional items. Your customers only receive the working items.
Branding
Custom labels, banners, and logos help build a strong brand image. Strengthen your customer relationship. We add customized branding material to your eCommerce & dropshipping products.
Multi-carrier Shipping
Choose a shipping carrier with our credible shipping partners. Adjust shipping & fulfillment costs with customized plans. You enjoy low shipping rates with our existing negotiated deals.
Inventory Management
Efficient storage & strong management by our skilled staff. Non-stop real-time updates on inventory and operations help you in business automation. Smooth & rapid business expansion with automation.
Hear it from fellow Products Wholesaler
I was struggling to find good fulfillment solutions for my eCommerce businesses. Luckily I found LEELINE's fulfillment service. My fulfillment cost decreased, and I'm very happy with them. I recommend working with them for all sorts of businesses.
– Emma, New Zealand
---
Ship From China and Make Big Money
We offer the best wholesale price and high quality products and help you ship from China.
---
Top 20 Fulfillment Centers In China
Struggling to Find the Best Fulfillment Centers in China?
I got something for you! Our fulfillment & Supply chain experts have compiled this list of 20 fulfillment companies. Make your sound decision to choose a fulfillment center in China.
LEELINE is on the top list for its Fast fulfillment process & service. These guys have been working for over a decade. You get a legit and experienced fulfillment agent.
Keep reading about Detailed pros & cons comparisons for E-Commerce merchants.
1. Leeline
As I said, LEELINE has the best fulfillment service. Skilled staff for inspection, consolidation, and packaging.
Want personalized packaging for your customers?
Well, Leeline offers customization on packing. Design your packaging and give your customers a pleasant unpackaging experience.
Pros:
Their fulfillment & distribution centers are in China and the world. Expand your supply chain to the world without tension.
Efficient logistics solutions for large shipments. Makes your inbound and outbound shipping of large volumes easier. Fast order processing and shipping to your customers.
Cons:
Logistics & fulfillment solutions have quantity limitations. You have to confirm for processing small volumes.
2. ZhenHub
Zhenhub has global partnerships with several fulfillment companies. You Access a wide range of warehouses & fulfillment centers globally through them.
ZhenHub's user-friendly inventory management system does not require a beginner's learning curve. Managing your software/operations is easier, even if you are not tech-savvy.
Pros:
All-in-one solutions platform from warehousing/shipping to multi channel fulfillment. The perfect option to save the time of hiring many services.
Smooth integration with eBay, Shopify, Amazon, and other eCommerce platforms. Automate your shipping & fulfillment with fast processing.
Cons:
Most warehouses are related to their partners, which makes them expensive.
3. Fulfillmen
Fullfillmen offers most services to Drpshippers and eCommerce sellers. They are a credible name in fulfillment of experience. They have worked with dropshippers, so it means good integration services. Best deals for dropshippers as direct sourcing from 1688 suppliers. Saves you extra product costs.
Pros:
Fast fulfillment from their Chinese centers. Get same-day fulfillment by placing an order before 3 PM GMT. Your customers enjoy fast shipping.
Their crowdfunding fulfillment model helps you to fulfill large volumes at low costs. You focus on expansion, yet they manage your fulfillment.
Cons:
Most services focus on dropshippers rather than private labeling products.
4. Maersk
Maersk is a big name in international shipping & logistics, especially sea shipping. They offer the same level of efficiency in fulfillment with their fulfillment centers.
Their strategic warehousing location helps you to cover more areas with fewer costs. You get access to more shipping options and zones.
Pros:
Complete supply chain management with customized solutions. Their experts help you in improvement in lacking areas. Saves you time in troubleshooting.
Maersk booking helps you to avoid expensive costs in peak seasons. Enjoy discounted deals with booking services.
Cons:
Most solutions are for corporate companies with big volumes. Small dropshippers and eCommerce businesses have to look around.
5. Nextsmartship
It's a young startup that focuses on technology integration. Their headquarters and biggest warehouse are in Shenzhen. Makes accessing China easier. Also, use shipping options according to your budget.
Pros:
Smart fulfillment centers with 4PL solutions to have you automated operations. They have integrated technology for your smooth fulfillment processes.
Warehouses and fulfillment centers worldwide make them accessible to you. NextsmartShip Offer 2 to 3 days minimum shipping to limited zones.
In-house fulfillment team with experience. You get all services from packaging to fulfillment at competitive rates.
Cons:
Limited warehouse location for fulfillment. Yet, many partner warehouses worldwide but with limited zones.
List of Chinese Fulfillment Centers
| | |
| --- | --- |
| Name | Notable Services |
| SF international | Fulfillment and inventory management service |
| Easyship | Fulfillment & logistics company |
| Floship | Chinese fulfillment company |
| AIT Worldwide Logistics | Storage and fulfillment |
| China Fulfillment Center | Warehouses In all China including Shenzhen warehouse |
| Shipwire | Fulfillment services |
| V Logic | Logistics, shipping, and fulfillment services |
| Send From China | Fulfillment and Pre-FBA services |
| ChinaDivision | Chinese fulfillment company |
| Beumer Group | Fulfillment center services |
| Asendia | Inventory and order fulfillment service |
| MHS | China fulfillment center |
| Borderless360 | International fulfillment service |
| Daifuku | China fulfillment center |
| Morning Express & Logistics | Chinese Fulfillment & Logistics Company |
What are the different types of fulfillment centers?
Fulfillment centers could be general or niche specific. There are many types of fulfillment centers depending on your needs. Here are three famous types of fulfillment centers.
Temperature & Climate control
Do you have food or sensitive items for fulfillment?
Don't worry; these temperature control centers take care of them. They have special temperature control systems like refrigerators. Most people use them for sensitive chemical products or food items. These centers need proper care, so their cost is very expensive.
Some fashion or other categories need specialized fulfillment. It includes personalized packaging on the spot and other customization. So people tend to choose their handling by certain niche experts. There come specialized centers in certain niches.
Smart fulfillment centers
These centers have low labor costs due to deep technology integration. Yet this does not mean they are cheap. They have more automation and fewer chances of human error in inventory management.
Fulfillment centers are not only limited to the above types. A few centers are designed for small items, and some for bulky items. Every respective fulfillment center has specialized equipment for handling. Better to visit their warehouse before choosing them.
Talk with their manager and ask for a visit. If you can't, hire an agent to visit on your behalf. It's like production or site inspection, where you check their services.
How do you choose a fulfillment center in China?
Choosing a Fulfillment center may not seem as important. Believe me, any mistake in this part could result in heavy losses. Many businesses have sensitive items, and they unluckily choose general fulfillment centers.
As a result, they incur heavy losses due to wrong product handling. So the very first thing you should remember while choosing a center is the item's handling.
Does your product/item need special handling or not?
Also, is your product's quality, shape, or specification any certain climate or not?
So first decide about handling, then look for relevant options. Now the second thing is what sort of automation you need. Most fulfillment centers have integrated software that keeps you updated. Then look for multiple factors, including shipping options, packaging or branding, etc.
After analyzing every detail, choose your fulfillment center carefully. Also, Discuss every service in agreement to avoid Hidden fees.
Pro tip: Save shipping costs by choosing the warehouse in the right location. It lowers your shipping and logistics expenses and increases your profit margin.
SAFE + EASY Importing from China
We do the hard work in China, so you don't have to: Product sourcing, quality control, shipping, and more.
FAQs about Fulfillment Centers In China
What is the difference between a warehouse and a fulfillment center?
Warehouses are to store inventory for the long term at minimum costs. Yet fulfillment centers are to fulfill customers' orders on time. You pass the order to your warehouse whenever a customer places an order. They shipped directly to your customers. 
Is fulfillment business profitable?
It is profitable if you have a fulfillment center at a good location with cheap shipping. Many dropshipping businesses need continuous fulfillment & order management. You generate good profit if you offer them your services. 
How much does a fulfillment center cost?
It depends on your order volume, shipping costs, and extra prep services. Solely storing inventory is cheap. You estimate about 1$ to 10$ as fulfillment costs. As I said earlier, it depends on several factors and is variable. 
What's Next
Automation is a big issue in Chinese fulfillment centers. They do not have good inventory levels updated with efficient warehouse management. It slows your entire supply chain.
Where to find the best fulfillment center with good automaton features?
Leeline offers fulfillment with proper order automation. Contact us to discuss your order volumes and shipping strategy Now!
Do you want ship Goods from China To Global?
Hey, I'm Sharline, co-founder of Leeline. We've helped 5000+ customers shipping from China.
Do you want a better price on shipping?
We are sorry that this post was not useful for you!
Let us improve this post!
Tell us how we can improve this post?