Sourcing Agent
BOOST your profits through our effective China product sourcing services. You WIN the best prices with our negotiation experts.
Improve your business thanks to our QUALITY CONTROL and supply chain management services.
Free Hassle Shipping From China
You don't need to spend HOURS to find reliable suppliers online. Leeline's procurement experts communicate with the cheapest manufacturers in your stead.
You're always up to date with the LATEST hot-selling products that attract more customers.
Always IMPRESS your buyers with our thorough quality inspection services. We double-check every product. Ensuring that the quality, color, and specifications meet your standards.
You don't receive defective goods, guaranteeing your FAST ROI.
Private Label & White Label
BEAT your competitors by branding your products. And ATTRACT more customers with our top-tier photography services.
Your store appears professional and CREDIBLE. Increasing customer loyalty and repeat buyers.
---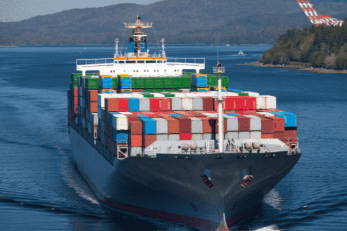 Significantly LOWER your total order cost with sea freight. Pay once, and NEVER WORRY about paperwork when importing goods. Your products are 100% insured.
You always have PEACE OF MIND that your investment is safe.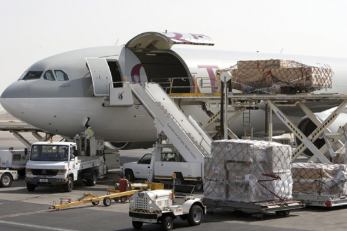 Deliver to MANY CLIENTS on time, every time. You receive your goods in less than a week. Our agents CONSOLIDATE your products.
Secure your business profits with FAST shipments.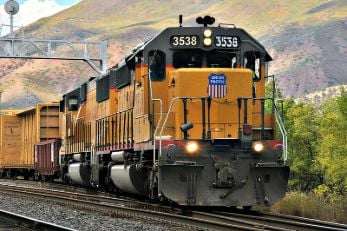 Safely ships your goods with our GROUND shipping services. Our quality control procedures GUARANTEE that high-quality materials protect your products.
You never lose money with broken goods.
---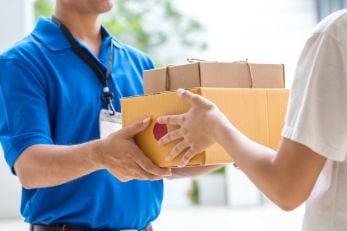 Our agents pick up your goods from your chosen suppliers. We process the proper documentation and double-check the quality of each product.
All you need to do is WAIT at the doorstep to receive your products. You get MORE TIME to improve other aspects of your business.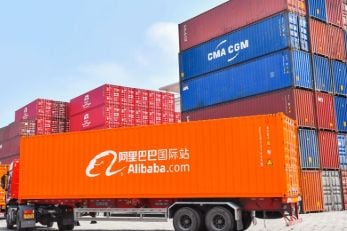 Avoid BREAKING THE BANK when shipping from Alibaba. Leeline's freight services are MUCH more affordable than Alibaba's partnered courier.
You boost your store's CUSTOMER LOYALTY by selling at a cheaper rate than other businesses.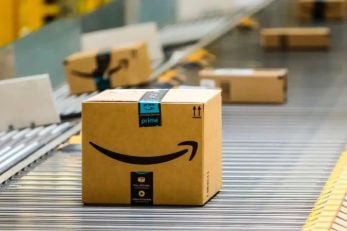 Sell globally in just WEEKS as an FBA SELLER. You guarantee that your cargo meets Amazon's guidelines with our packing services.
Our ACCURATE tracking tool updates every hour. Allowing you to know where your products are without stress.
Why Choose Us?
Cheapest Rates
Our freight forwarding and China product services are the CHEAPEST. Brand owners like you earn more profits even with small capital. Allowing you to EXPAND your business in less than a year.
All-in-one Company
Sourcing products, consolidating goods, and attaching product labels. Just name the service, and Leeline does it. You won't have to contact another sourcing or trading company if you partner with us.
24/7 Customer Support
Your peace of mind is our priority. Send us ANY questions or concerns, and we'll respond within 24 hours. You minimize stress. Helping YOU focus on your business.
Global Shipping
REACH anywhere worldwide with our freight forwarding services. You're not limited to shipping to major ports. Strengthen your customer base in small countries and provinces as well.
Hear it from fellow Products Wholesaler
I tried sourcing products on my own. But suppliers generally take weeks before they respond when they're offering services. Fortunately, I came across Leeline. This sourcing agent found me the most responsive and cheapest supplier. I was able to start selling new products in under a month. I highly recommend this company.
– Smith, California
---
Ship From China and Make Big Money
We offer the best wholesale price and high quality products and help you ship from China.
---
Top 25 Sourcing Agents
Finding a reputable sourcing agent is not always easy for a small business owner.
Some agents OVERPRICE the suppliers' products. Others delay your goods. Putting your store's reputation at risk.
Leeline's sourcing experts crafted this ULTIMATE list. You'll know the best and cheapest sourcing companies. You don't need further research, so YOU save time.
Keep reading to improve your business.
1. Leeline
Discover a world of EASY sourcing at your fingertips with LEELINE.
This sourcing agent is the TOP choice for all your sourcing needs. You'll FIND the MOST reliable and trusted suppliers globally.
Pros:
LEELINE takes care of the entire sourcing process for you. For example, finding the BEST supplier and negotiating competitive prices. You ENSURE a seamless process until the end.
This company has an IN-DEPTH knowledge of the Chinese market. Giving you an advantage in finding high-quality products. At a VERY competitive price.
Cons:
No on-call customer support during weekends.
2. Dragon Sourcing
Dragon Sourcing is next on the list as a GO-TO procurement service provider.
Businesses of ALL SIZES trust this sourcing agent. With 19 years of experience in the sourcing industry. You guarantee a vast network of BEST suppliers recommended by their experts.
Pros:
This sourcing agent has a BROAD market reach. Including Asia, Central & Eastern Europe, the Middle East and Africa, and Latin America. You EXPECT more significant market insights and more effective procurement solutions.
Cons:
Dragon Sourcing focuses on ASIA. So if you come from other regions, you might be second to their priority.
3. Maple Sourcing
Looking for a company that PRIORITIZES customer service?
Maple Sourcing helped over 100 START-UP companies grow their business. So if you're just starting your journey to become an e-Commerce seller. This sourcing company is PERFECT for you.
Pros:
Maple Sourcing offers PERSONALIZED sourcing solutions to meet your needs. You feel valued and supported throughout the sourcing process.
Cons:
The company DOESN'T CATER to highly specialized niche industries. If you're in the food and beverage industry. Consider looking for other sourcing agents.
4. Sourcing Bro
Finding the BEST suppliers is a walk in the park with Sourcing Bro.
Source products from China, India, and Vietnam with ZERO stress. Sourcing Bro's team of procurement experts has representatives for every business industry. You GUARANTEE to receive products that sell like pancakes.
Pros:
Price transparency. Sourcing Bro's website shows DETAILED estimates of your sourcing and shipping costs. It's EASY to manage your business' budget.
Professional and EASY-TO-NAVIGATE website. You WON'T have trouble understanding this company's services. It has lots of visuals, tables, and data.
Cons:
NO public phone numbers. Call scheduling is necessary before you reach Sourcing Bro's support team.
5. Imex Sourcing Services
Spend LESS TIME sourcing and more time scaling your business.
That's how IMEX SOURCING encourages business owners like you. This company walks you through the ENTIRE process of sourcing. From supplier research and contract negotiation until product evolution.
Pros:
This company offers various services. Including sourcing, supplier visit, import consulting, and freight services. You get 100% peace of mind that your products are in good hands.
EASY-TO-CONTACT customer support. Reach this agent through call or Skype anytime. No need to wait for weeks before talking to their agents.
Cons:
Imex Sourcing's working hours are usually nighttime in the US. Staying up late might be necessary to contact this company.
List of Sourcing Agents
| | | |
| --- | --- | --- |
| Company | Service | Location |
| Jingsourcing | Negotiation with factories and product inspections | YiWu China |
| Foshan Sourcing | Product developmentand supplier research | Foshan area of China |
| Sourcify | Product development and quality control | San Diego, United States |
| China2West | One-stop solution provider | Guangdong China |
| SupplyIA | Product sourcing and price negotiation | Brighton, New York |
| Meeno Group | Quality assurance and custom packaging | Yiwu China |
| Lazpanda | Freight forwarding and product sourcing | Shenzhen China |
| B2C Sourcing | Sourcing for Amazon FBA | Ningbo, China |
| Guided Imports | Supplier audits and inspections | Shenzhen, China |
| Linc Sourcing | China sourcing service company | Shanghai, China |
| Skylark | China sourcing services | Yiwu, China |
| Huntersourcing | Supplier audits and buying agent | Jiaxing, China |
| Sourcing Nova | Sourcing agent in China | Shenzhen, China |
| Iris International | Sourcing agent and negotiation services | Hong Kong, China |
| Eject | Expert sourcing agent | Guangzhou & Hangzhou, China |
| Arcadia Sourcing | Manufacturing agent | Hong Kong, China |
| JS Sourcing | Safe sourcing processes | Shanghai, China |
| Giolong International | Factory audits | Shanghai, China |
| MatchSourcing | Fast sourcing process | Fuzhou, China |
| BizShenzhen | Sourcing agent | Shenzhen, China |
What does a sourcing agent do?
A sourcing agent is an EXPERT or a COMPANY that bridges businesses and suppliers in global trade. Partnering with them gives you a valuable advantage. In EXPANDING your ENTIRE supply chain.
Here are the top things a sourcing agent does for you.
1. Recommend the best suppliers.
Finding the RIGHT suppliers just got easier with the help of China sourcing agents. Experts do all the market research on your behalf. You know the BEST Chinese suppliers for your business needs.
2. Negotiate fair prices and contracts.
China sourcing agents are your DEAL DOCTOR. Ensuring you GET low-cost products and favorable sale contracts. YOU prioritize the profitability of your business by sourcing from a factory directly.
3. Oversee your logistics.
A good China sourcing agent HANDLES ALL your logistic needs. Starting from the factory audits, production process, and order fulfillment. Sourcing agents make your international trade a breeze!
How do you find a good sourcing agent?
Step #1. Determine the products you want to sell.
Choosing the products you wish TO ADD to your product list is the first thing you'll need to do.
So you know the RIGHT China sourcing agent specializing in your chosen industry.
Gather information about the products you need, such as:
Product specifications.
Relevant documentation.
Quality and Quantity.
Additional services you need.
Delivery timeline.
You'll provide them to China sourcing agents later.
Step #2. Start finding Chinese sourcing agents.
Now that you have determined what products you want to sell…
RESEARCH for potential China sourcing agents.
Note: Sourcing companies VARY in their field of expertise and connections. So it's necessary TO FIND one with relevant experience in your industry.
For example, you're in a furniture business.
In this scenario…
You MUST LOOK for a RELIABLE sourcing agent. With experience finding potential suppliers and manufacturers for furniture.
Step #3. Ask for a price list.
Ask each of the sourcing agents you've listed for a QUOTATION. So you easily COMPARE which sourcing company offers competitive prices.
AVOID any Chinese sourcing agent who isn't transparent with their pricing structure. And those who can't explain their sourcing process with in-depth knowledge.
Fun Fact: Some sourcing agents use a percentage of your TOTAL order value to calculate your rate.
Step #4. Finalize your contract.
And that is it! Compare and contrast the offers of sourcing specialists you contacted. And DECIDE which China sourcing agency is best for your business.
Pro tip: Give UTMOST IMPORTANCE for this step. A sourcing agent is your PASSBOOK to global eCommerce business success. This service company HELP YOU steer through the challenges of international trade.
Looking for the Best Sourcing Agent?
Leeline helps you find factories, get competitive prices, follow up production, ensure quality and deliver products to the door.
FAQs about Product Sourcing Agent
Do I need a sourcing agent in China?
YES, you need a sourcing agent in china if you still DON'T HAVE your own suppliers. China is popular for its leading manufacturing industry. Different suppliers in China offer VERY competitive rates for high-quality products. Hence business owners often look for a China purchasing agent. 
Is sourcing better than recruiting?
For most small businesses, sourcing is better than recruiting. It's a MUCH MORE cost-effective process. Plus, sourcing companies break the language barrier between you and your suppliers.
How much does a sourcing agent charge in China?
Sourcing agents in China usually CHARGE their clients in three ways. Commission-based, Flat rate, and Hourly rate. Commission-based fees are the most COMMON WAY. Ranging from 3% – 10 % of your TOTAL order value. 
Can I buy from Alibaba without a company?
Yes, Alibaba ALLOWS you to buy products even if you don't have a company. Create an account first through their website. Before you start your purchasing. However, some suppliers in Alibaba may have a minimum order requirement. 
What's Next
Your products are CRUCIAL in creating a strong customer base. Pick one of the sourcing agents I mentioned above. You GUARANTEE winning products for your business.
Unsure of which one to choose?
Contact Leeline. The top of the list and the CHEAPEST out of all sourcing agents. Get a quotation and talk to our agents for free.
Do you want ship Goods from China To Global?
Hey, I'm Sharline, co-founder of Leeline. We've helped 5000+ customers shipping from China.
Do you want a better price on shipping?
We are sorry that this post was not useful for you!
Let us improve this post!
Tell us how we can improve this post?