Shenzhen Sourcing Agent
Leeline's the BEST Shenzhen Sourcing agent for your business. Our agents handle the customs clearance, inventory management, and delivery of your goods.
All you have to do is a final review before transactions. SAVING you time to FOCUS more on your store's marketing and sales.
Free Hassle Shipping From China
Source WINNING products for the LOWEST PRICES with our expert negotiation tactics. You always receive or see samples before BULK ORDERS.
Ensuring that the product's quality is up to your standards. Impress every customer with high-quality goods.
We EXAMINE every item TWICE before shipping them to you. All flawed and low-quality models are REPLACED without extra costs.
You SAVE MORE MONEY by receiving SELLABLE products only.
Private Label & White Label
You receive professional product photos from our graphic designers. Marketing your store becomes a BREEZE with our custom packaging.
Get HIGHER buyer satisfaction as a responsible and credible business.
---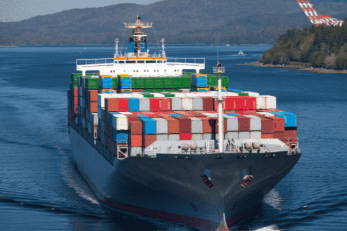 SHIP products without breaking the bank with our SEA FREIGHT services. Import ALL KINDS of products, including fragile and heavy goods, for AFFORDABLE rates.
Our customs broker handles all the paperwork. Giving you a stress-free shipping experience.
ENJOY short transit times with air freight. You'll receive your goods in just 5-10 days with this fast shipping method. Never run out of stock in CRUCIAL MOMENTS.
And get 100% peace of mind with our accurate tracking services.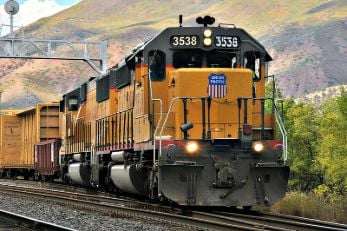 MINIMIZE your shipping fees with our railway freight services. Our agents CONSOLIDATE your goods. Letting you ship more while staying within your budget.
We COMMUNICATE with couriers directly. Ensuring you receive your products on time, every time.
---
Our procurement experts conduct quality checks on your supplier's products. We PACK all goods that meet your standards and export them directly to your address.
You experience an error-free importation process with zero stress.
Get shipment discounts for your BULK Alibaba orders with our negotiating expertise.
Add CHEAP PRODUCTS and our affordable shipping rates together. You get MORE profits in the long term.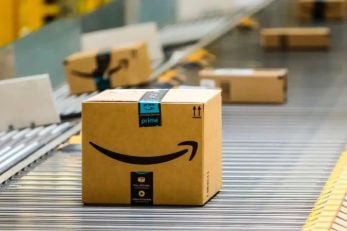 Become a successful Amazon business without breaking the bank. Your cargo meets the FBA standards. No need to stress about customs brokerage or paperwork.
Just wait for a few weeks and START doubling your profits as an FBA seller.
Why Choose Us?
Fast
LEELINE doesn't tolerate delays. You receive shipments WITHIN the estimated delivery time. Plus, our agents answer all your concerns within 48 hours. No room for overthinking during shipping.
All-in-one Company
We have dedicated experts for sourcing, white labeling, packing, and shipping. You guarantee that your products are in good hands THROUGHOUT the entire process. Saving you time and energy.
Worldwide
Leeline's freight services aren't limited to major ports. Our delivery fulfillment reaches all your customers worldwide. Allowing you to EXPAND your market coverage and boost your profits.
Cheapest Shipping
All our services are small-business friendly. You allow MORE ROOM for your ROI. Selling products for much cheaper enables you to attract more buyers in the market.
Hear it from fellow Products Wholesaler
I didn't know how to navigate e-Commerce platforms when I was still starting out. Luckily, I found Leeline. This company guided me through everything I must know about my business industry. I received high-quality products without delay. I highly recommend this affordable one-stop-shop shipping company.
– Emma, Georgia
---
Ship From China and Make Big Money
We offer the best wholesale price and high quality products and help you ship from China.
---
Top 20 Shenzhen Sourcing Agents
Finding a reliable Shenzhen sourcing agent isn't a walk in the park.
There are DOZENS of companies in this city. Making it hard for business owners to decide which agent to choose.
I want to change this setup. I've contacted and transacted with over 30 sourcing agents in Shenzhen city. After a whole month of comparison, 5 companies remained superior. You save time from all the HUSTLE AND BUSTLE of researching them yourself.
Coming strong at the TOP of all sourcing agents is Leeline. This company has extensive quality control and fast customer support. Making it perfect for businesses with STRICT deadlines.
Keep reading to find the BEST sourcing agents for your business!
1. Leeline
Welcome the king of all sourcing agents: LEELINE.
This company is the HOME for procurement experts with DECADES of experience. You receive product recommendations that GUARANTEE sales. PLUS, you get guidance from the best sourcing experts in China.
What I liked:
Fast customer support. You'll get a response within 1-2 days. Which is much faster than other sourcing agents.
Open for negotiations. Leeline's willing to MATCH other sourcing agents' quotations. Allowing business owners like you to minimize costs.
What I didn't like:
Leeline's business hours are night time in North America. Staying up late is a must to communicate through calls.
2. EJET
Here's a one-stop China sourcing agent provider.
EJET's 15 years of experience ensures you get THE BEST products. With the LOWEST manufacturing cost.
This company has over 3,269 partnered suppliers worldwide. Source any products you want with this sourcing agent.
What I liked:
EJET did all the FOLLOW-UPS from manufacturers on my behalf. It's a 100% worry-free sourcing experience for me.
Streamlined procurement process. They found the BEST manufacturer for my products faster than I expected. Making it one of the best sourcing agents if you're in a rush.
I didn't like it:
EJET only offers ground shipping. So I had to find another freight forwarding company to ship some of my products.
3. China Purchasing Agent
Get a set of eyes and a partner in China for the lowest rates.
China Purchasing Agent has OVER 50,000 products sold. And over 2000 satisfied clients. Making it one of the BEST proven sourcing agents for business owners like you.
What I liked:
Detailed step-by-step guide. I successfully transacted with this sourcing agent in LESS THAN A DAY. Thanks to the how to work with us section on its site. You'll SAVE time when hiring this agent.
Low service fee. China Purchasing Agent only charges 3% of your total order cost. Allowing you to cut expenses.
What I didn't like:
The website has some spelling mistakes. Making the company look unprofessional.
4. Lazpanda
RESOLVE your sourcing problems with Lazpanda.
This agent has OVER 5 years of sourcing experience. You ENSURE a seamless sourcing experience with the help of their experts.
What I liked:
The website is easier to navigate than most. You'll know right away what Lazpanda provides for your business. Thanks to the website's informative blogs.
This company offered me ONE-MONTH FREE warehousing. You save money for other aspects of your business.
What I didn't like:
Unfortunately, Lazpanda doesn't offer freight forwarding services.
5. Shenzhen Amanda
Looking for another great Shenzhen sourcing agent?
Look no further cause I'm talking about Shenzhen, Amanda.
This sourcing agent is famous for its LOW commission rates. And premium-quality products.
What I liked:
Shenzhen Amanda has 12 professional translators. You never worry about communicating with manufacturers who don't speak your language.
They are the BEST when it comes to graphic designing. I love how they incorporated my business branding into the product designs.
What I didn't like:
The website is very outdated. Making it hard to judge whether this sourcing agent's process fits your needs.
List of Shenzhen Sourcing Agents
| | | |
| --- | --- | --- |
| Company | Service | Location |
| Sourcing Nova | Quality control and drop shipping services for products | Shenzhen |
| Sourcing Bro | Sourcing company for high-quality products | Shenzhen, China |
| Maple Sourcing | Chinese company for sourcing products | Shenzhen |
| BizShenzhen | Sourcing and dropshipping business expert | Shenzhen |
| Chick Sourcing | Finding manufacturers | Shenzhen, China |
| Peng Light | China sourcing service | Shenzhen, China |
| Ruizhi Sourcing | Supplier evaluation and quality control | Shenzhen city |
| Just China it | Sourcing and fulfillment services | Shenzhen, |
| Cnsourcelin | Product sourcing services | Shenzhen, |
| Linca | Sourcing company | |
| 1688 sourcing | Logistics, order fulfillment, and sourcing services | Shenzhen city |
| TCI China | Product research and finding dropshipping suppliers | Shenzhen, |
| Sofeast | Product sourcing | Shenzhen, |
| China Division | Sourcing low-costs products | |
| Spectrum Sourcing | Sourcing agent | Shenzhen, |
How do you negotiate with China suppliers?
Step #1: Ask several suppliers for quotations.
First, find different suppliers focusing on your e-commerce business niche.
Then, ASK at least 2 of them for quotations. Doing so helps you see the DIFFERENCE between their offers, including:
Product quality.
Overall costs.
Value-added services (like market analysis).
Note: You might also want to CREATE a comparison table from both quotations. You'll show this later to both suppliers.
Step #2. Utilize the quotation to your advantage.
SHOW the comparison table for both suppliers. It gives you the UPPER HAND in the negotiation process. Informing them that you're considering two options.
This sourcing strategy creates competition between both suppliers.
And SURELY, supplier A tries to offer you a better deal than supplier B and vice versa.
Step #3. Choose the sourcing agent best for your business.
After considering each supplier's costs, logistics process, and added sourcing services…
PICK the manufacturer that best fits your needs. By now, you've most likely WON a much cheaper quotation.
Pro tip: Before finalizing trade contracts. Ensure both parties agree on the price and terms. Discuss the import/export shipment schedule thoroughly. MAKE SURE you don't leave important details behind.
How do you choose a good Shenzhen sourcing agent?
1. Know your niche.
You need to know what kind of goods you want to sell.
Is it for fashion, home decor, or electronics?
You cannot choose a good sourcing company if you don't know your store's niche. So BE SURE to identify the kinds of goods you need to source.
After that, proceed to…
2. Look for sourcing agents.
Finding a sourcing agent can be TIME-CONSUMING. If you don't know exactly where to find them.
The good news is…
You look for IN-DEMAND sourcing agents through online directories like ALIBABA. They'll provide you with Shenzhen's top-trusted list of agents in just one click.
I personally found this method VERY EFFICIENT.
It's very easy to check each agent's reviews and response rates.
I suggest you select at least 3 agents. The more options you have, the greater possibility of securing the best deal.
3: Request for quotations.
Now that you've chosen your top three agents…
REQUEST a quotation from each of them.
Make sure to send detailed information about your products. And choose the sourcing agent that meets your eCommerce business requirements at the LOWEST price.
Looking for the Best China Sourcing Agent?
Leeline helps you find factories, get competitive prices, follow up production, ensure quality and deliver products to the door.
FAQs about Shenzhen Sourcing Agent
What is the best way to pay a Chinese supplier?
A bank wire transfer is the best payment method for paying Chinese suppliers. It's fast and secure. Just be sure your supplier is 100% legit before sending money. 
Should I get a sourcing agent?
You should get a sourcing agent if you don't have a supplier yet. A sourcing agent is your gateway to finding the best supplier. Especially if you want to start sourcing products from China. An agent helps you find the HIGHEST QUALITY products at the lowest price.  
Which is the biggest wholesale market in China?
Yiwu International Trade Market is the BIGGEST wholesale market in China. It accommodates more than 75,000 stalls within its area of 5 million square meters. The market is widely known for international buyers. Looking to source small goods from China for low costs.
Note: It is also known as Yiwu Futian Market, located in Yiwu City, Zhejiang province.
What should I ask a Chinese supplier?
There are three important questions you need to ask a Chinese supplier. First, ask if your product has a minimum order requirement. The second question would be the payment method. And lastly, ask for the production time of your product. 
What's Next
The 20 sourcing agents I've listed above are the best in Shenzhen, China. Choose any of them and RECEIVE winning products with proven sales records.
Not sure which agent to pick?
Contact Leeline. We provide sourcing and freight forwarding services for the lowest rates.
Do you want ship Goods from China To Global?
Hey, I'm Sharline, co-founder of Leeline. We've helped 5000+ customers shipping from China.
Do you want a better price on shipping?
We are sorry that this post was not useful for you!
Let us improve this post!
Tell us how we can improve this post?