Subscription Box Fulfillment
LEELINE handles your subscription shipping box from the supplier to your doorstep. Decide your own fulfillment timeline with different bundles.
Your customer receives boxes with elegant custom packaging and fast shipping. Establish a strong brand Image with us!
Free Hassle Shipping From China
We add custom packaging as you want! Choose your packaging design & material according to your brand. Your customers receive packages with your chosen packaging.
Make the brand's impression memorable with customized packaging.
Our global fulfillment centers help you to entertain customers beyond borders. Many shipping carriers with discounted shipping costs.
Your customers get real-time tracking without any issues. Less time consumption of giving customer support.
Keep your excess inventory in our cheap warehouse space. International warehouses with easy access to nearby ports. Less transportation cost for you!
We use barcodes and systematic shelves to arrange your inventory. Easy to access in a short time.
---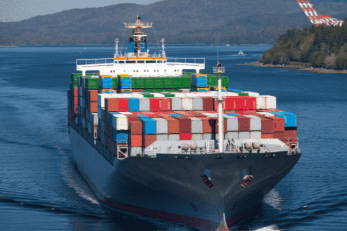 Receive your LCL, FCL, BreakBulk, and project cargo sea shipping with great care.
We have a variety of sea shipping solutions to meet your needs. Get special containers for sensitive goods with complete handling.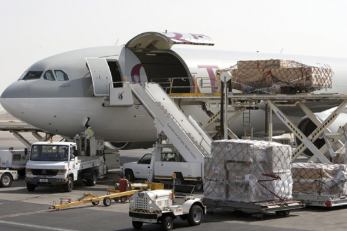 Leeline handles your Air shipping with complete customs clearance. You get different services, including Express, Standard, & Charter Air shipping at cheap rates.
Receive specialized service for perishable goods, including flowers, food, or pharmaceuticals.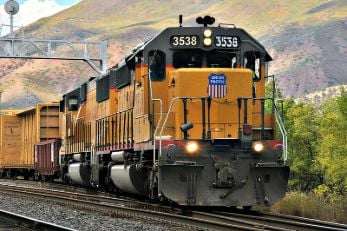 LEELINE has a wide coverage of Rail routes from International to National. We offer reliable Rail shipping to businesses of all sizes.
You get protective layers with skilled handling staff for safe & secure items. Receive items intact and without any damage.
---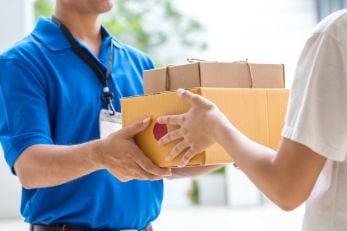 Hassle-free shipping ensures your package's delivery directly to your doorstep. Get low-cost additional services such as packaging, labeling, and insurance.
Real-time updates with advanced tracking and monitoring systems.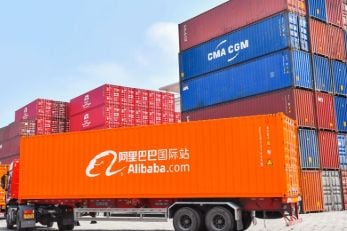 Receive consolidated shipments with safe packaging from many Alibaba suppliers. We remove previous tags, slips & defective items before shipping.
Save Alibaba's expensive freight charges on our Non-stop Alibaba shipping.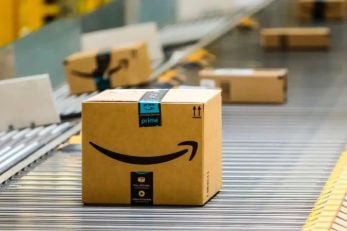 Direct shipment from the supplier to the FBA warehouse with extra prep services. Use our one-stop solution and avoid hiring multiple agents and service providers.
Use our standby warehousing for your excessive Amazon stock at low rates.
Why Choose Us?
Prompt Shipping
Receive fast processing & shipping of subscription boxes with real-time tracking. Reduced shipping costs from our negotiated deals with carriers. Customize your fulfillment timelines as per your fulfillment needs.
Warehouse
Efficient pallet storage & strong management by our skilled fulfillment team. Thirty days of free warehousing at our subscription box fulfillment center. Automate your business with Non-stop real-time operational updates.
Inspection
Full Shipment & product inspection before shipping to ensure good quality products. We replace damaged/defective products with functional items in bundles or boxes. Your customers only receive the working items after our double inspection.
Branding
Custom labels, banners, and logos help to Strengthen your customer relationship. We add customized branding material to your subscription boxes for Brand Image.
Hear it from fellow Products Wholesaler
I am very impressed by LEELINE and its staff. My customers are getting their subscription boxes regularly without any issues. They have done a good job, especially with branding. I recommend working with them to everyone.
– Emma, New Zealand
---
Ship From China and Make Big Money
We offer the best wholesale price and high quality products and help you ship from China.
---
Subscription Box Fulfillment
Looking for a reliable service for Subscription box fulfillment?
Well, our fulfillment experts have compiled this GUIDEBOOK for you! We reviewed many subscription box fulfillment services to give you the right answer. In this article, you receive tips to maximize your subscription sales.
LEELINE is at the top of the list due to its tailored solutions to your needs. Adjust your shipping timelines and services according to customers. It helps to reduce shipping & fulfillment CHARGES.
Keep reading about the subscription fulfillment process.
What is Subscription Box Fulfillment?
Many stores offer monthly or quarterly product subscriptions to their loyal customer base. Think of it like a monthly magazine subscription with a MONTHLY FEE. The company is responsible for fulfilling the shipping orders at a set time.
They Ship bundles of products to customers on a regular schedule. Maintaining this routine is important because any shipping disruptions damage customer trust.
How Does Subscription Box Fulfillment Work?
In this process, sellers choose their products and outsource from suppliers. They send products to their subscription fulfillment centers.
In their subscription box, there are many products. First, they inspect each item and then keep them in inventory. I advise you to check their inventory management process. It is important in bundling; otherwise, you face return issues due to shipping the wrong item.
Now you provide them with a customer list and share your bundling rules. Big brands involve in these subscription boxes, so they pay attention to branding. You should also go with customized packaging and branding. Check their PACKAGE optimization and packaging details.
Discuss your order timeline, and they start fulfilling orders. Choose your shipping carrier and their prices. Your customers get orders on their chosen plan.
Top 5 Subscription Box Fulfillment Companies
1. Leeline
Leeline has international warehouses that have a good inventory management system. Easy to expand your business with one fulfillment service in different countries. Access many shipping zones and Receive follow-up updates about your inventory levels. Their updates & tracking system for inventory helped me to take timely decisions.
What I liked:
They add custom labels, banners & logos for a strong brand' Image. Your customers get branded PACKAGING & making it easier to Convey your brand's message.
Inspection service helps you with the quality control of your products. A complete inspection of every product before bundling.
What I didn't like:
Prices are non-negotiable for small orders.
2. Print Bind Ship
Print Bind Ship books and stationery supplies bundling. Also, their professional design team adjusts packaging according to your theme. This builds a special connection with your audience. The way they bind books feels very aesthetic to me.
What I liked:
Customize different bundles with different rules at the same time. Your customers get a bundle of your chosen products. Manage multiple subscription boxes at the same time.
They also offer bookbinding services if you want. Curate the whole box with an old-style vintage theme. Top-notch printing and binding.
What I didn't like:
They are solely focused on Books and some relevant categories. Shop around if you deal in other categories.
3. ShipBob
Most sellers don't have a big budget for starting. Do you know Ship Bob also doesn't have any upfront costs? They also offer free shipping(limited options) and some packaging materials. You save tons of money with their services. I recommend going with them to check their services.
What I liked:
You don't get charged on a per-unit basis. They only charge for inventory management and shipping. You get costs effective solutions.
Fast shipping with their negotiated rates. You get better services and access to different shipping zones. Customize your timeline and package according to your needs.
What I didn't like:
If you are very focused on design, then they have limited options. Better to have your own design team.
4. Red Stag Fulfillment
Do you want to get paid whenever your fulfillment partner makes a mistake?
Well, this is possible with Red stage fulfillment. They pay you 50$ for every mistake. Get a 30-day free trial without any contract to test their services without any upfront cost. They also have exclusive discount deals with Fed-Ex. You pay fewer shipping charges.
What I liked:
Fast fulfillment and shipping within America. Get same-day fulfillment or 2 to 3 days of shipping all over the US.
They do pre-delivery package assembly and store orders. Optimize your subscription fulfillment service and make it faster.
You get special handling of your sensitive products. Avoid any potential product damage with special handling.
What I didn't like:
International warehousing and fulfillment are not that much good. It is also expensive.
5. Fulfillmen
Mostly dropshippers like Fullfillmen due to their prompt shipping and fulfillment. Yet they also offer subscription box fulfillment in different categories. If you are unsure about your niche, you contact them too. So they have worked with dropshippers, which means easy integration. Easier to automate your entire process of recurring deliveries.
What I liked:
The crowdfunding model is also available for small businesses. You share your initial infrastructure or warehousing cost with other fellows.
You get strong branding and inspection services from their skilled staff. They have worked with many dropshippers, so they are experienced and credible.
What I didn't like:
Their fulfillment box services are limited to only a few categories. Yet confirm before going forward.
How Do You Increase Your Subscription Box Sales?
Treat subscription boxes as a simple product. First, you must narrow down the targeted audience and start marketing.
Here are some of the famous marketing strategies.
Discounted coupons
Most eCommerce business owners give discounts to attract audiences. You follow the same route and offer a discount on the first purchase. They are returning customers in the subscription box business. Discounts are customer-acquiring costs for me in the long-term process. Easier to increase your recurring revenue.
Increase bundle size
Suppose you are selling beauty products in your curated subscription boxes. Now increase your number of products in store. I like to go with trendy products to increase my overall order volume.
Customer retention
Add extra perks for your loyal subscription customers. Customers expect some sort of reward to be loyal. Either offer discounts to them or even send a surprise product to the right customers. Business grows with Loyal and long terms customers.
Customization
Boost your customer engagement and sales with a customization feature. Give your customers the authority to decide their box items. In my experience, most customers quickly respond to this sort of marketing.
Shipping your product to import from china?
Leeline helps buyers ship products at the best costs.
FAQs about Subscription Box Fulfillment
Where do subscription box companies get their products?
They outsource products from suppliers or manufacturers. Most of them have their product development team decide on box items. First, they decide what products they need to sell with market research. The best way to outsource products is through B2B marketplaces. 
Are subscription boxes still profitable?
Of course, they are profitable, but most have an engaging audience. Suppose you have an online store of painting accessories. Your customer's needs continue, so why not offer a subscription box? They get their supplies every month. 
How many items should be in a subscription box?
It depends on your customers and your inventory. You should first conduct market research. Note which are the most selling products of your store. Now curate your subscription box around them.
What's Next
In the subscription box industry, you need better inventory management. Any minor mistake ends up with a complete box refund or return. Most companies don't have good inventory management.
How to get a fulfillment company with efficient inventory management?
Leeline has one of the finest inventory management with the latest software. Contact us to discuss your subscription box item number and strategy.
Do you want ship Goods from China To Global?
Hey, I'm Sharline, co-founder of Leeline. We've helped 5000+ customers shipping from China.
Do you want a better price on shipping?
We are sorry that this post was not useful for you!
Let us improve this post!
Tell us how we can improve this post?