Alibaba Freight Forwarder
Leeline handles your Alibaba products from the supplier to your doorstep. Complete automation of your shipping with excellent LOGISTICS infrastructure. 30 days of free storage at warehouse networks around the world.
Fast shipping at the lowest prices! You get real-time tracking with FOLLOW-UP updates.
Free Hassle Shipping From China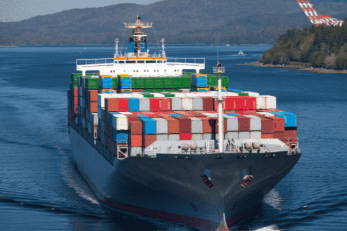 More than 90% of global trade happens with sea freight. We ensure fast shipping with the right sea routes. Your goods get supervision while LOADING and UNLOADING from the vessel.
Easy customs clearance with proper paperwork handling.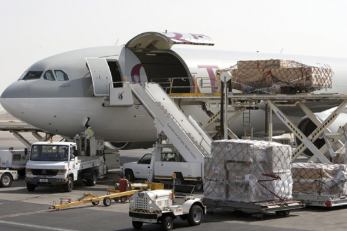 Get URGENTdelivery with our International Air freight services. Fast loading and unloading. You get discounted deals with the airline network.
Direct ship from Alibaba supplier to a nearby airport with urgent TRUCKING. Fast customs clearance and shipping.
Rail freight is cheap but has infrastructure LIMITATIONS. We help you to get a mixed transportation plan with rail transport. Get your Alibaba goods in a short transit time without delay at junctions.
You get protective layers to avoid product damage.
---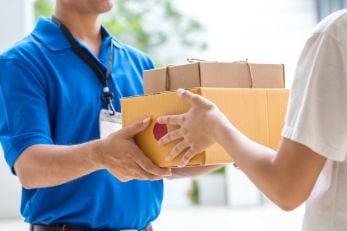 Make your CUSTOMIZED plan for many suppliers. We collect your items and merge them. Door to Door service plans at competitive rates.
Fulfillment service available to entertain your customers.
Long-term VIABILITY is our priority. Get complete International freight forwarding services for your Alibaba shipping.
Complete Alibaba shipping automation. Automation of your supply chain helps in expansion.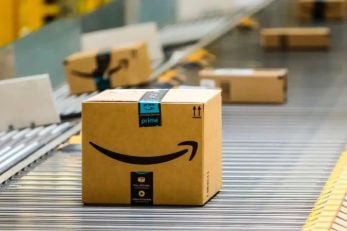 Get direct Shipments to Amazon warehouses. We collect, MERGE, and repack your goods. Select your routes in your timeline. We handle customs paperwork not in china but in the final destination country too.
Successful shipment without delay.
Why Choose Us?
Warehousing
We have 15+ warehouses around the globe. You get 30 days of Free WAREHOUSING. Easy to select your ideal shipping timeline without recurring storage costs.
Inspection
A Dedicated team inspects and tests your goods. We remove damaged items and replace them with functional items. INSPECTION saves costs of shipping damaged products.
Branding
Branding and packing services in china are more cost-effective than in other countries. Elegant Branding plays a vital role in customer satisfaction. PROTECTIVE packaging to save from damage. Build brand image without extra cost.
Cheap Rates
Complete Optimization of shipment saves money. Get SINCERE advice from our representative for your budget. Best possible solutions for your budget.
Hear it from fellow Products Alibaba Wholesaler
Working with LEELINE for all our international freight forwarding services. They always go above and beyond to ensure our shipments are on time and without issues. We recommend Leeline for all your logistics needs.
– Rena, New Zealand
---
Ship From China and Make Big Money
We offer the best wholesale price and high quality products and help you ship from China.
---
Top 20 Alibaba Freight Forwarders
SLOW Alibaba shipping process and dealing with unprofessional staff are always a headache.
Well, say goodbye to those HEADACHES. No more slow Alibaba shipping with unreliable agents.
Here are the top 20 Alibaba freight forwarders. Our logistics experts have compiled this overview. This guidebook is about experience and CREDIBILITY. After reading, you get successful Alibaba shipping.
Keep moving and read about the best international freight forwarders. You get Lightning FAST DELIVERY and excellent customer service.
1. Leeline
Leeline has end-to-end solutions from sourcing to shipping. They are the best freight forwarder.
You get access to the warehouse network. They have a NETWORK of AIRLINES and shipping companies for low rates. Easy to get a good rate. You get real-time tracking with follow-up mobile UPDATES. Easy communication and focus on customer satisfaction.
Pros:
Complete automation of your services. You get your shipment from the supplier to your warehouse without hassle. Paperwork, CUSTOMS clearance, and storage, all without hassle.
You get shipping optimization for a lower cost. Extra services like QUALITY INSPECTION, packaging, and branding also at low rates. Saves your time and cost!
You get mixed modes of transportation with a custom shipping plan. RAILWAY, trucking, Air, and ocean freight at low cost.
Cons:
Only a few QUOTATIONS because they are a single entity. Direct quote with some edge of negotiation.
2. Hart International Logistics, Co., Ltd
Hart Logistics operates from Shenzhen, China. They have been offering Alibaba freight forwarder services since 2015 without interruption.
You get a SYSTEMIZED, data-driven, and intelligent approach to the shipping process.
Pros:
Many route plans with AFFORDABLE rates. You get access to preparation centers for your shipment. Merging and repacking services are also available.
They already have long-term contracts with Airlines and shipping companies. They offer long-term plans with LOW RATES. You get Huge discounts for Large volumes.
They have 24/7 customer support services. All-time follow-up updates and cooperative staff. You do not need to worry about shipment.
Cons:
They have better long-term solutions than SHORT-TERM services. You may get a different rate for one-time or short services.
3. CNXtrans
CNXTrans is an international freight forwarder. They are also present on the Alibaba platform.
CNX is a Verified Alibaba professional freight FORWARDER. You have easy International Shipping services for your Alibaba purchases. You get access to their warehousing facility in china.
Pros:
Organized and efficient inventory management for you. They collect your shipment from suppliers and manufacturers and OPTIMIZE them.
Special handling, Consolidation & repacking at their preparation centers before shipping. You save on RECURRING storage costs in china!
Integrated system for Alibaba SUPPLIERS. They are experienced and have worked with Alibaba suppliers. You get better support and cheap rates.
Cons:
Not an IDEAL price for short orders. Yet, they entertain small orders, but you have to negotiate for a good price.
4. Sino shipping
SINO Shipping provides a full range of logistics and transportation services. You get your quote within 24 hours. Easy to get QUOTATIONS and estimated costs for many routes.
Pros:
Sino offers mixed modes of TRANSPORTATION for a lower cost. You get Shipment optimization with merging and repacking. More room for profit!
Complete AUTOMATION of your shipping. They handle collection, optimization, paperwork, and customs. More time for expansion.
Staff is fluent in many languages(English, French, and Chinese). You won't face a LANGUAGE barrier while communicating.
Cons:
They don't have COST-EFFECTIVE solutions for Air freight or urgent delivery. You need to rely on other modes.
5. Alibaba logistics
Finding freight forwarders on Alibaba for SHIPMENT is ideal. Go to the Alibaba Supplier Search page and select "Freight Services." You have a variety of agents with different locations, prices, and criteria.
You get Delivery to many countries and regions with ease. Preferably all big, small, and medium-sized businesses.
Pros:
You check the CREDIBILITY of a freight forwarding company with past reviews. It prevents scams.
Short and long-term services are available. From Quality INSPECTION to branding. Many quotes and easy to negotiate. You always have a backup option!
Alibaba Trade insurance gives you SAFETY for Returns & Refunds. You get a refund in case of an issue. More control over the agent.
Cons:
Best value service depends on INDIVIDUAL partners. You face delays in shipment or hidden charges. Better to read past reviews for credibility.
List of China Alibaba Freight Forwarders
| | | |
| --- | --- | --- |
| Company | Service | Location |
| Super international shipping | Freight forwarder and international shipping company | Hong kong |
| Kerry Apex | Kerry logistics and shipping | Shanghai |
| Suppliya shipping | Sourcing, shipping, inspection & 3PL | Yiwu/Shenzhen |
| Fulfillment bridge | Fulfillment and 3PL solution | Hongkong |
| Kintetsu World Express | Logistics services | Shanghai |
| fulfillman | Dropshipping services | Shenzen |
| Bansar china | China shipping and Logistics agent | Ningbo |
| Formax BPO Beijing Inc | Business Process Outsourcing supplier | Beijing |
| Flexport | Shipping and Warehousing services | Shenzhen |
| Leapologistics | China Freight forwarder | Shanghai |
| Ddpch | China freight forwarder | Shenzhen |
| cargoes | Logistics and container shipping company | China/Dubai |
| EJET Sourcing | International freight forwarding company | Yiwu/Zhejiang |
| Shippabo | China freight forwarder | Shenzhen |
| guide imports | China freight forwarding services | Shenzhen |
How much is Alibaba shipping cost?
Shipping costs can vary. It is flexible and depends on SEVERAL factors. Here are a few of them.
The size and weight of the items
Distance
Mode of transportation
Extra services (Handling, packaging, and cargo insurance)
The best tip for low cost is optimization and exploring other options. Optimization of your shipment reduces the size and weight of items.
Also, you use MIXED(ocean and air freight) transportation for a lower cost. Air shipping is expensive so try only to take it if it's urgent. Extra service costs vary depending on the Alibaba freight FORWARDING company.
How do you find an Alibaba freight forwarder?
Finding a reliable freight forwarder at Alibaba involves TWO STEPS. First, find a few agents and then check their credibility.
Here are two ways to find agents.
Alibaba website or B2B market platforms
Alibaba is a directory of shipping carriers. They have registered companies on ALIBABA. You search with relevant services. You search with location, service type, and other CRITERIA. Look into their information and get an instant quote from them.
Personal Recommendations
You ask your fellow sellers and importers. You go on social media communities. People share their experiences in relevant communities. You shortlist those carriers and start CONTACTING them.
Here is how to check their credibility.
B2B market platforms have information pages and past reviews. You read their past REVIEWS. Some marketplaces have verified badges. This symbol shows their credibility and reputation.
Check their social media and get reviews on social COMMUNITIES. You check their websites and see whether they're up to date. Compare QUOTES from different sellers and then negotiate.
Discuss every single detail before agreeing. Some agents have HIDDEN COSTS like storage or other services. Talk about them before the agreement.
Go with Alibaba trade assurance or third-party PAYMENT apps. You get a refund in case of issues with a freight forwarder.
Looking for the Best China Freight Forwarder?
Leeline helps you ship from China to Anywhere in the World!
FAQs about Alibaba Freight Forwarder
Can you negotiate with Alibaba freight forwarder?
Yes, you can negotiate. Tell them about your long-term shipping plan. Agent gives a discount for a LONG-TERM relationship. Also, Shop around and compare rates. You get the point of reference for negotiation.
What is the best shipping method on Alibaba?
It depends on your specific needs. Air shipment is for FAST and urgent delivery, but it's expensive. Ocean freight is for slow but cheap shipping. Trucking or railway is for land routes and location limitations. Compare them for your specific needs like speed, cost, and location.
Can I ship without a freight forwarder?
Yes, You can ship products and goods internationally without an agent. But you need to be present all the time. You have to collect your shipment from the supplier. Then move it to the port and handle storage too. Then you have to look at the PAPERWORK for customs and bill of lading. 
What's Next
Mixed modes of transportation speed up your shipment process. The complete optimized shipment also lowers your transportation costs. You need extra services like merging and repackaging for optimization.
Only Experienced and skilled agents can ensure your shipment is on time.
We are here to help you in the same way. You get mixed customized shipping plans to save money. Also, extra services are in the same plan. No need to pay the extra or hidden cost. You get follow-up updates with real-time tracking.
Contact us to get a quote now! Better competitive rates with your timeline.
Do you want ship Goods from China To Global?
Hey, I'm Sharline, co-founder of Leeline. We've helped 5000+ customers shipping from China.
Do you want a better price on shipping?
We are sorry that this post was not useful for you!
Let us improve this post!
Tell us how we can improve this post?