B2B Fulfillment
Bring a competitive advantage to your online store with our B2B fulfillment solutions. Our partnered couriers give you the LOWEST shipping costs.
We communicate DIRECTLY with your supplier. You MAXIMIZE product quality and discounts.
Free Hassle Shipping From China
Skip the hassle of inventory management, customs clearance, and border compliance requirements.
You receive 24/7 updates and accurate order tracking numbers. Giving you 100% reassurance during shipment.
SELL in multiple channels without HUGE startup costs. We pick up your products from the supplier's warehouse. Shipping them DIRECTLY to your customers.
BOOST your sales with LOW overhead costs from ANY remote location. You save time and effort.
---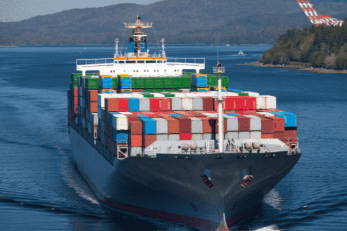 You enjoy the CHEAPEST out of all shipping methods. Our sea freight services apply to BOTH LCL and FCL shipments.
Making it perfect for small and medium-sized businesses on a budget. Protect your products with HIGH-QUALITY packaging.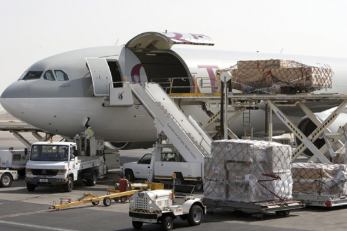 BOOST customer satisfaction by always RESTOCKING on time. Your products are delivered damage-free in under 10 days.
Consolidate your goods to SHIP more for less. Beat other businesses in the same NICHE with customized product labels and packaging.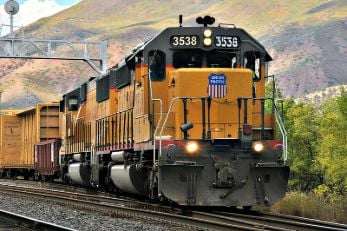 SHIP by ground with our railway freights. Our agents inspect your containers at every border. Guaranteeing you NEVER receive damaged products.
Ship BULK and fragile goods without stress with our customized ground shipping solutions.
---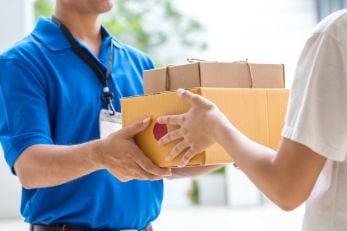 Get INCREASED efficiency in your business workflow with door-to-door shipping. Leeline's agents collect, pack, and ship your supplier's products.
Leaving NO ROOM for mistakes during your international shipments.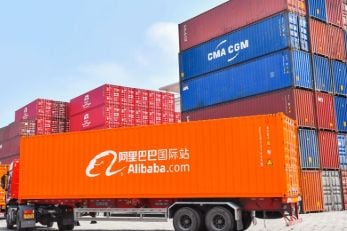 COMBINE wholesale products with the CHEAPEST shipping deals. Our negotiation experts WIN the lowest prices and MOQ from your Alibaba supplier.
Get EXTRA discounts for recurring and big orders. Impress customers with VERY affordable products.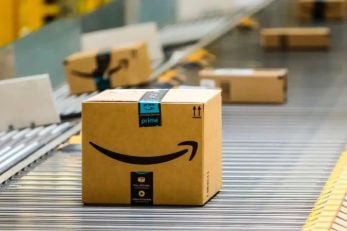 Ship your goods from CHINESE suppliers directly to Amazon's distribution center. Quality control is DONE twice before shipment.
You GUARANTEE the best customer experience in your Amazon store.
Why Choose Us?
Flexible
Regarding payment terms, prices and SHIPMENT schedules. Just tell us the services you need for your eCommerce business. Receive CUSTOMIZED solutions in under a week.
Cost-cutting Value-added Services
Freight consolidation, bulk shipments, and LCL services. Our company offers TONS of value-added services. Helping YOU reduce your shipping expenses. SHIP more for less money.
Trusted
Leeline has a decade-long experience with THOUSANDS of satisfied clients. You GUARANTEE to receive sales assistance and the SHIPPING quality your business deserves.
Short Routes
SHIP with the shortest routes toward your products' FINAL DESTINATION. You cut shipping expenses and ENJOY short transit times. Impressing your consumer line.
Hear it from fellow Products Wholesaler
I tried to do business without a fulfillment partner. And the first couple of months were brutal. Tons of wrong shipments and missed refund policies cost me thousands. Luckily, I found Leeline. This fulfillment provider allowed me to expand my business to over 30 countries. Without putting more work on my plate. I highly recommend this company!
– Emma, New Zealand
---
Ship From China and Make Big Money
We offer the best wholesale price and high quality products and help you ship from China.
---
B2B Fulfillment: Ultimate Guide
B2B fulfillment is the FIRST stepping stone towards a HIGH-return business model.
Unfortunately, many entrepreneurs aren't familiar with this process. They BUY products from B2C providers. Cutting their PROFITS in half.
As a fulfillment expert, I want to make a change.
Let me show you how B2B fulfillment works. You'll know WHY it's crucial for expanding your business and MULTIPLYING your sales.
Don't stop reading yet!
What is B2B Fulfillment?
B2B fulfillment refers to the process of fulfilling orders for other businesses.
The fulfillment provider is usually a manufacturer or wholesaler. And the receiving business is a retailer or distributor. Think of brick-and-mortar stores or big-box retailers.
In business-to-business fulfillment solutions…
The focus is on replenishing stocks with LARGE and recurring shipments. Retailers often purchase in BULK ORDERS from wholesalers. This way, they have sufficient stocks. Even when demand in their supply chain increases.
How B2B Fulfillment Works?
Step #1. Processing orders
B2B orders are typically RECEIVED through email, phone, online portal and EDI. All of these options help list your order details.
Want a little tip from me?
An online portal is the best way to process an order. It allows you to place an order 24/7.
Step #2. Picking and packing
Once your fulfillment provider has all the details you've provided…
They'll pick up the orders from your supplier's inventory. And pack them safely for shipment.
Step #3. Shipping
Since orders in B2B are typically BULKIER. You choose either sea or rail freight. These shipping methods are cheaper and accommodate heavy goods easily.
B2B Fulfillment vs B2C Fulfillment: What's the Difference?
B2B (business-to-business) and B2C (business-to-consumer) are two DISTINCT approaches to fulfilling orders. Let's explore their differences.
Order Size And Volume
B2B order fulfillment services typically involve LARGER shipments. In contrast, B2C transactions focus on SMALLER orders. Often in a single transaction or one-off purchase.
Shipping Process 
B2B order fulfillment has more complex shipping requirements and processes.
B2B orders have large quantities. So transferring goods requires sophisticated handling equipment. And the shipping method used is usually sea freight to avoid additional costs.
On the other hand…
B2C orders are mostly shipped via parcel or AIR FREIGHT. Making it easy to provide same-day shipping to your end customer.
Product Price
The product price is the KEY DIFFERENCE between B2B and B2C fulfillment transactions. In B2B, the price depends on QUOTATIONS. Discounts apply to recurring orders, bulk shipments, and long-term relationships.
The product price is SIGNIFICANTLY lower. So retailers have room for ROI when they resell the goods.
In B2C transactions…
The price of products is engraved in stone. No negotiations, even with BULK orders.
I can't go into an H&M store and ask them to lower the price of a shirt, can I?
Risk
There's a HIGHER risk when shipping B2B shipments. So shippers must prepare accurate documentation and parcel labels.
Sticking to the routing guides. And having EXTENSIVE supervision when unloading pallets is also important.
After all…
There's MORE MONEY INVOLVED in B2B order fulfillment. Even a small mistake leads to costly penalty fees.
I found that ASKING freight forwarders to fulfill B2B orders is the best choice. Avoiding risks is easier this way.
B2B Fulfillment Service
B2B fulfillment service is a PROCESS of storing, packing and shipping products. On behalf of other eCommerce businesses. The fulfillment provider in B2B offers a complete solution for this process.
These providers specialize in businesses that have HIGH-VOLUME order fulfillment needs. Suppose your business requires custom packaging or bundling. Working closely with a B2B fulfillment provider gives you an advantage.
Here are some of the various services B2B fulfillment service providers offer.
Storage and inventory management
Receiving and processing orders from multiple sales channels
Pick and pack orders according to customized instructions
Handle shipping and logistics management.
Value-added services such as custom packaging
Returns management and reporting
Customer service support
Based on my experience…
Outsourcing your B2B fulfillment needs helps you optimize your supply chain. Leveraging their expertise improves efficiency in your business operations. It's going to be STRESS-FREE on your end.
Shipping your product to import from china?
Leeline helps buyers ship products at the best costs.
FAQs about B2B Fulfillment
Is Amazon B2B or B2C or both?
Amazon operates in both B2B and B2C markets. In B2B, you sell products to OTHER businesses through the Amazon Business platform. And on the B2C side, you sell your products directly to customers on Amazon Marketplace. 
Is B2B the same as dropshipping?
No, B2B is not the same as drop shipping. Dropshipping is a RETAIL method. While B2B is a business MODEL to sell products to another business. However, Dropshipping can be a B2B transaction. If the seller sells a product to another business. 
Can you sell B2B on Shopify?
Yes. Although the platform primarily focuses on B2C sales. You now integrate with B2B platforms. Offering wholesale prices to other businesses.  
Which company is famous for its B2B supply chain?
Several companies have gained a strong reputation for their B2B supply chains. However, Alibaba, Shopify, and AliExpress are a few of the most popular companies to take the lead. Each of these companies has its approach to B2B. 
What's Next
B2B transactions allow BUSINESS owners like YOU to increase ROI. So STAY informed about how this process works to IMPROVE your business.
Need a freight forwarder to ship from B2B suppliers?
Contact LEELINE. We offer the cheapest B2B shipments with LOTS of room for discounts.
Do you want ship Goods from China To Global?
Hey, I'm Sharline, co-founder of Leeline. We've helped 5000+ customers shipping from China.
Do you want a better price on shipping?
We are sorry that this post was not useful for you!
Let us improve this post!
Tell us how we can improve this post?