Fulfill Orders
LEELINE fulfills your customer's orders with fast processing. They receive products with elegant packaging and branding. Real-time order shipping tracking for both your and your customer's satisfaction.
Choose your shipping carrier & fulfillment method according to your budget.
Free Hassle Shipping From China
Outsource your complete supply chain handling as a Shopify store. Focus on marketing and the front end; we handle your BACK END.
Smooth shipping operations with multiple carriers to fulfill orders on Shopify. Efficient warehousing and storage to never run out of stock.
Your customers won't have to wait for slow shipping like Aliexpress. PROMPT shipping service in attractive, Durable packaging with branding.
Diversified Shipping options from ePacket to Express delivery depending on time & budget.
Enjoy free warehousing and storage at our worldwide network. Save recurring storage costs on your fulfilled and unfulfilled items. Expand your business beyond borders with LEELINE!
Get Cheap warehousing from consolidation to dark storage for maximum profits.
---
Safe and secure Sea shipping with protective layers. We use Sea shipping for small and bulky packages to save cost.
Advance space booking for your order's line items with negotiations. Supervised loading and unloading to avoid damages further.
Urgent fulfillment of your items with Express routes through Air shipping. Access our airline network for discounted deals.
We handle all the customs paperwork for big air shipments. You get consolidated & optimized air shipment with low shipping charges.
Straightforward routes with fewer delays at Rail junctions. We use Rail shipping to keep your fulfillment costs low.
Real-time package and shipment tracking with updates. Shipments don't have to face road traffic delays and expensive labor costs.
---
Add as many suppliers as you want to your shipping plan. We Supervise shipping handling from suppliers to your doorstep.
Also, Direct fulfillment is available from the supplier's warehouse to customers. Shortens your Shopify order fulfillment time.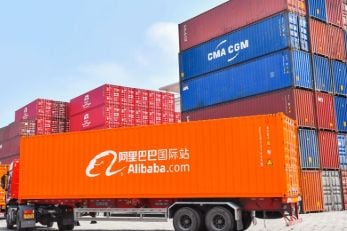 Receive your consolidated & repacked shipping from Alibaba suppliers without delays. We remove previous tags, slips & defective items before shipping.
You receive processed & optimized Alibaba shipments through us!
Thousands of FBA sellers all across the world in our clientele. We process your Amazon shipment and directly ship it to FBA centers.
Use our standby warehousing for your excessive Amazon stock. Save you expensive storage costs with inventory limitations.
Why Choose Us?
Customized Plans
Choose your fulfillment method from a wide range of solutions. We make things work within your tight budgets. Get instant updates from fulfillment processing to the tracking number.
Branding
Build your brand's IMAGE without extra marketing costs. Custom labels, Banners & logos on every item for branding. Customers get elegant packaging & Strengthen your relationships.
Inspection
Product inspection saves you from bad reviews & storage costs. We filter out damaged products & replace them with functional products. You get only functional and working items.
Protective Packaging
Protective packaging to protect your fragile & sensitive items. Receive your product items without any damage. Also, we offer special containers for your rough shipping journey.
Hear it from fellow Products Wholesaler
Very happy and had a good experience with LEELINE. I am very impressed by their cooperative staff, especially their private agents. They have guided me through a lot of processes as a beginner. I recommend working with Leeline for every business.
– Mary, California
---
Ship From China and Make Big Money
We offer the best wholesale price and high quality products and help you ship from China.
---
Fulfill Orders: Ultimate Guide
Want to fulfill orders from your Shopify store effectively?
Hold on! Our fulfillment experts have compiled this guidebook for your ease. This step-by-step guide helps you to fulfill orders manually & automatically. Helps you to make sound decisions in fulfillment operations.
Keep reading & Don't skip tips for fulfillment from experienced store owners.
What Is Order Fulfillment?
As an online store, you get your first order.
Great, what's next?
Now you have to ship the order to your customer. First, you must pick it from your storage and inspect it. Afterward, pack it and add your branding and then ship it.
This Whole process to fulfill/ship orders to your customer is order fulfillment. Most online stores focus on store management, and they outsource order fulfillment.
Why Is Order Fulfillment Important?
Here is what I like about order fulfillment:
Automation: Outsourcing your order fulfillment service gives you automation. Fulfillment partners do manual fulfillment with their SYSTEM INTEGRATION. So at your end, it's all automatic, yet on another side, they handle all manual work. Your order fulfillment status gets updated automatically.
Time-saving: Outsourcing your order fulfillment saves you extra time & resources. It lowers your operational workload. Whenever you pass the order, your fulfillment partner automatically fulfills it. You won't have to print PACKING SLIPS and handle any line item.
Business expansion: It's time & energy-consuming If you have to do everything yourself. Now use the same energy & time on business growth and expansion.
Customer service: Customers get automatic notification email. Customer notification increases satisfaction. Orders processing EMAILS also helps in your automation.
Order Fulfillment Process
A reliable partner helps you with automatic order fulfillment. Most of them have integrated apps for automatic fulfillment. It needs less manual workload than others. Here is how to fulfill orders.
Step 1: Navigate to the order page & open the fulfillment tab. See the order details (Item variation, shipping address, etc.)on this fulfillment page.
Step 2: Share your order details with suppliers or fulfillment partners. Most of them have integrated software that automatically fetches order & shipping details.
Step 3: Order processing takes 1 to 3 days from the supplier. Receive a tracking number and Fill in Shopify's optional Tracking number field. Also, forward the tracking URL to the customer for their time-to-time updates.
Step 4: Update the order's fulfillment status and NOTIFY customers through the mail. You can't cancel fulfillment during the shipping process.
It takes more time to fulfill multiple items if customers place multiple orders. Also, manual Ordering takes more time to process than automatic. Digital downloads do not need to fulfill items. Check relevant apps on the Shopify app store for digital products.
Print your shipping labels If you fulfill your order independently. Choose a fast shipping method while shipping orders to your customers. Send a notification email to the buyer after Shopify fulfillment.
Paste a shipping label on the package to manually fulfill orders. Contact shipping carriers to pick up the package from your place. Don't forget to get tracking services & details from the carrier. Forward tracking carrier details to your customers via email or SMS.
5 Tips For Your Order Fulfillment
Order fulfillment is an important part of Shopify shipping. A few tips save you a huge amount of money.
First and foremost is while choosing a fulfillment partner. What should you look for to save fulfillment costs?
I personally look for a few special attributes. Here are those
1. Multicarrier shipment
Your shipping carrier directly affects your cost and shipping time. Every Third party carrier has different shipping plans. It typically ranges from standard to express shipping.
Check their pricing and shipping time ratio. Select moderate shipping methods. If you are sourcing from China, then check their ePacket service. It is a subsidized service by the Chinese government with fast shipping. Save time and shipping time.
2. Automation
Do they automatically fulfill orders? Do they have software integration to fetch shipment details automatically? Check their automatic and manual order fulfillment feature.
3. Fulfillment network
Are you selling in a specific country and want local processing? For example, if you sell in the UK or any European country. Look for local fulfillment centers to save shipping time. They may be expensive, so don't skip the next step of negotiations.
4. Pricing & Negotiations
Better to always shop around and compare quotes. Once you have a certain quote, then negotiation starts. Try to show your long-term collaboration picture. Yet if you have large volumes, you most likely get a discount.
5. Extra prep services
Do you want customized branding and packaging? Check their services; most offer free if you have good volumes. Also, if not, then you ask for these services.
Keep negotiating about your pricing to get a good price. Choosing the right fulfillment partner saves you a lot of hassle. Check their credibility and reliability.
Do they have a good online presence and community support?
Also, keep your excess stock in the dark warehouses in the countryside. They have low prices as compared to fulfillment centers. Only move your stock to the main fulfillment center when stock levels drop.
Shipping your product to import from China?
Leeline helps buyers ship products at the best costs.
FAQs about Fulfill Orders
Is fulfillment the same as shipping?
Fulfillment means filling your store orders to customers. In fulfillment, it includes packing, storage, and shipping. Shipping is a part of fulfillment for customers.  In Short, Fulfillment includes shipping with extra services like inventory management. 
What is the first step in order fulfillment?
Receiving inventory is the first part of order fulfillment. The fulfillment partner receives their shipment and further stores it in their warehouses. You have to send their stock to a third-party service for fulfillment. Then these third-party services process & fulfill orders to customers. 
What is the difference between order and fulfillment?
Whenever any customer purchases an item from the store, it's an order to your store. Now the next process starts, which is fulfilling these orders to customers. In fulfillment, they pick,& pack items before shipping them to customers. It includes shipping & supply chain or inventory management.
How long does fulfillment take?
It depends on your shipping carrier and order processing time. Fulfillment takes 2 to 3 business days for processing, & also shipping time is extra. There are fast fulfillment services available, like same-day fulfillment service. 
What's Next
You need a good shipping service to have fast fulfillment. There are many shipping options for fulfillment. Shipping service must come with real-time order tracking to satisfy customers. Also, you won't have to spend time in customer support due to tracking issues.
Where to get good and reliable shipping for efficient fulfillment operations?
LEELINE has multi-carrier shipping with different rates & transit times. Contact us to discuss shipping strategy NOW!
Do you want ship Goods from China To Global?
Hey, I'm Sharline, co-founder of Leeline. We've helped 5000+ customers shipping from China.
Do you want a better price on shipping?
We are sorry that this post was not useful for you!
Let us improve this post!
Tell us how we can improve this post?