Alibaba Agent
Ship products direct from Alibaba suppliers to your warehouse. Complete sourcing & shipping handling from multiple Alibaba suppliers in one single plan.
No need to have multiple agents and shipping solutions. Customize your plan according to your needs.
Free Hassle Shipping From China
Hundreds of Alibaba suppliers are in our network. Easy to negotiate with our strong business relationships.
Access ready-to-ship inventory with a short shipping time. Direct sourcing from manufacturers with customization.
Leeline's Alibaba inspection service saves you from low-quality inventory. Avoid quality complaints and refund cases with proper inspection.
Detailed inspection of every feature of the product.
Private Label & White Label
Work with our product development team to DESIGN unique private-label products. Get stunning & attractive images of your product with professional photography.
Choose your branding and packaging materials. Make a strong foundation of the brand with us!
---
Short-routed ocean freight with our supervised container loading and unloading. Choose 20 ft or 40 ft containers with assistance.
Get shared containers for your small shipments. Save money with shipment optimization & short routes.
Optimized Alibaba air shipment with protective layers. Save package space and shipping charges. No product was damaged with special handling.
Receive Alibaba products whole and intact. Get time-to-time discounted air shipping deals.
Smart rail route selection to avoid delays at junctions. Receive your Alibaba shipment through domestic & international rail shipping.
Cheap and fast shipping method. Easy to access ports through rail stations.
---
Complete delivery handling from the supplier's warehouse to your doorstep. Make your own customized plan with multiple suppliers. Real-time shipping tracking for your satisfaction.
Choose your shipping method and route according to your budget.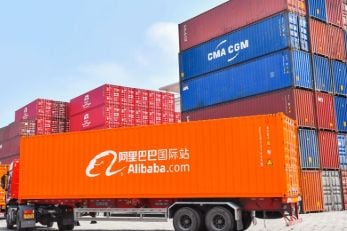 Receive consolidated Alibaba shipping to save labor costs and time. We collect, merge and repack your Alibaba shipping.
No more expensive Alibaba freight fees with us! 5% more profit without extra hassle.
Direct shipment to Amazon warehouse with branding and inspection. Hundreds of Amazon sellers are in our clientele.
Get custom labels & logos on every product. No extra marketing cost for brand awareness.
Why Choose Us?
Customs Clearance
No more tension about customs procedures for sensitive products. We handle all extensive paperwork for smooth clearance. Avoid customs & shipping delays.
Storage Space
Fulfillment and warehouse worldwide network to serve across borders. Thirty days of free storage for everyone. Claim your storage space to save recurring storage costs.
Existing Relationships
Access hundreds of suppliers and manufacturers in our network. Existing business relations for easy negotiations. Save more sourcing and shipping costs.
Customized Plans
Adjust your services to your own needs. Add peak and off-season for advance sourcing and shipping. Saves your money and time in both seasons.
Hear it from fellow Products Wholesaler
Leeline has a wonderful team, especially its dedicated agents. I am very impressed by their assistance and cooperation. Thanks to him for saving me extra hundred dollars. I recommend working with LEELINE and their team.
– Tracy, Florida
---
Ship From China and Make Big Money
We offer the best wholesale price and high quality products and help you ship from China.
---
Top 20 Alibaba Agents
Want cheap sourcing through a credible Alibaba agent?
Look, I got these 20 agents' overviews. Our Sourcing Experts have spent HOURS evaluating these agents. Start your Alibaba sourcing now with credible agents. You get reliable suppliers with an uninterrupted supply chain.
Keep reading about these sourcing agents with pros and cons. Make the right choice with a better overview.
1. Leeline
Leeline is one of China's most credible sourcing companies. Get your product on your doorstep with special handling. Headquarters and offices at Wuhan," the transport hub of China." Easy access to ports and short shipping routes.
Pros:
Strong Product development team for design and customization. Easy to stand out from the crowd by targeting more pain points. More loyal customer base!
Fluent and cooperative staff in Chinese for better negotiations. Also, get dedicated resources for negotiating and supplier hunting.
Extra services like branding, packaging, and inspection at very cheap rates. They filter poor-quality goods before shipping. Cheap warehousing their global warehouse network.
Cons:
Fixed rates for a small volume order. Yet Good rates for long-term Alibaba Shipment and sourcing plans.
2. Sourcing 4 Exports
Sourcing4Exports is one of the prominent sourcing and trading companies. They provide not only sourcing but also marketing services.
Want to outsource complete management of your eBay and Amazon stores?
Sourcing 4 Exports have management experts with industry experience.
Pros:
Get wholesale prices with direct sourcing from manufacturers. Easy customization for private label brands.
They handle the global supply chain of various companies. Not only from China but from Europe and India. Meet European standards easily.
Fluent staff in English and Chinese for smooth communications. EASY to address issues.
Cons:
They are a UK-based company, so their charges are higher than any China sourcing agent.
3. LINC Sourcing
Linc Sourcing is one of the best sourcing agents for the Chinese MARKET. They have complete sourcing and shipping solutions. Best to Get local manufacturers from China with a complete inspection.
Pros:
They also offer legal advice and consulting. In case of any issue with your Alibaba supplier, you get a better local representative.
Audit your supplier with production inspection. Check their certifications and licenses with production standards.
Cheap pricing for wholesale as well as private labeling. Good profit margins with their negotiations.
Cons:
Lack of extra branding and customization. Better to consult your private design team before contacting them.
4. Supplyia
Supplyia offers import handling and Alibaba sourcing services for the Chinese market. Not only this gets direct fulfillment to customers for dropshipping. If you are dealing with small numbers, then don't worry! Supplyia's private network gets your order with a low MOQ.
Pros:
Supplyia could handle your Alibaba supplier's payment if you want more security. It charges between 3% to 5% of the total transaction. (More Expensive Than Alibaba trade assurance which charges around 3%).
Get a production inspection to check raw materials, certifications, and production standards. Filter out damaged products from a shipment before even shipping. Consolidated and compact shipping with storage space available for ALIBABA shipping.
Cons:
Expensive services, especially for low-profit margin products. Yet good rates for bulk sourcing.
5. Imex Sourcing
Imex provides complete Alibaba sourcing and shipping solutions. Their purchasing agent has good rates for bulk orders. Direct sourcing from factory owners with customization. Get access to their warehouse and distribution network. They handle your shipping with their freight forwarder network.
Pros:
Branding & packaging services before delivery to save you time and costs. Low extra fees for these services.
They filter out low-quality products and replace them with functional Alibaba products. Low prices inspection services.
Cons:
Not a strong development and design team. Customization attracts buyers and helps them to buy products. Better to find a good design team.
List of Alibaba Agents
| Name | Services | Location |
| --- | --- | --- |
| Jingsourcing | Chinese buying agent | YiWu, China |
| Baysource Global | Sourcing from china to US | Florida, United States |
| Foshan Sourcing | China sourcing company | Foshan area of China |
| Sourcify | One of the global trading companies | California, United States |
| China2West | China sourcing company | Guangdong, China |
| Kainaaz associates | Sourcing and dropshipping project management | Mumbai, India |
| B2C Sourcing | China sourcing agent | China |
| Guided Imports | Supplier hunting and Sourcing services | Shenzhen, China |
| Goodcan Trading | China sourcing and shipping agent | YiWu, China |
| Maple Sourcing | Shipping and china sourcing agent | Shenzhen, China |
| China Purchasing Agent | Reliable sourcing company | China |
| Meeno Group | Sourcing agent & freight forwarder | Zhejiang, China |
| Sourcing Bro | Best suppliers hunting and sourcing agent | Yiwu, China |
| Dragon Sourcing | Sourcing company | London, UK |
| Lazpanda | Chinese buying agent | Shenzhen, China |
How can you buy from Alibaba without getting scammed?
Take some precautions to avoid getting scammed. Here are a few tips and methods to avoid scams.
Try to deal with verified or gold suppliers. They have a track record and go through the verification process. You see a badge of "verified supplier" on those suppliers.
Read reviews and feedback from previous clients. These feedbacks show how this assessed supplier behaves and works with clients. Filter out good suppliers in this phase.
Ask for the product sample for testing. Suppliers charge for product samples, so it is better to negotiate this price with shipping. Test features and product quality. Also, share details with your inspection service for post-production inspection.
Don't Pay suppliers directly except with third-party apps. Alibaba trade assurance has a money-back guarantee in case of any issue.
Be ready to walk away if you smell anything fishy. It is not necessary to wait until you get scammed. Report suppliers if you find anything suspicious.
How do you contact an Alibaba agent?
First, you have to find a reliable Alibaba agent. But where do you find a trustworthy agent?
There are two ways to get Alibaba agents.
Personal recommendations: Ask your seller's social groups about their agents. Most likely, they would give you good recommendations with feedback. Go to their website and leave a message through the chatbox.
B2B platforms: Go to the Alibaba website and type Sourcing agents on the search bar. Filter out agents by their reviews and feedback. Navigate to their page and send a message in the contact now box. You'll get a reply in 24 hours.
So you have contacted an Alibaba agent, but what to discuss? There are a few important things you should discuss while contacting them.
Product requirement
Charges and commission
Their team and company's size
Do they have manufacturers for customization?
Their design and development team experiences. (For customization)
Do they offer before and post-production inspections?
What extra services do they offer? (Branding, packaging, and shipping methods)
Ask these questions while contacting and getting their quote. Don't wait and start negotiations. Show them your future collaboration possibilities. Most agents want long-term cooperation like bulk purchasing.
Discuss whether they offer any free service. If Yes, then discuss it in detail. It shows you are interested, not just exploring the rates. Get a discount and sign your agreement. Good luck with your sourcing!
Looking for the Best Alibaba Sourcing Agent?
Leeline helps you find factories, get competitive prices, follow up production, ensure quality and deliver products to the door.
FAQs about Alibaba Agent
Do I need a sourcing agent in China?
Agents help source from manufacturers with a quality control process. It's easier to get cheaper rates with their negotiations. Quality inspection services ensure your products don't compromise quality. 
Is sourcing better than recruiting?
Outsourcing gives you better profit margins than recruiting a dedicated resource. You don't have to pay upfront and have a fixed salary. Yet, if you are outsourcing for big orders, discuss your terms more clearly. 
How much does a sourcing agent charge in China?
Different fees for different order volumes. Small orders under 1000$ of price have fixed fees. But large volumes have commission-based charges. The commission ranges from 1% to 10%, depending on order volume.
Can I buy from Alibaba without a company?
Yes, you don't need to own a company for outsourcing. Individuals also outsource from Alibaba. They have a minimum order quantity, so can't order a single item except for samples. Go for suppliers rather than manufacturers for small orders. 
What's Next
Every seller needs quality goods with good unique points. Buyers tend to buy customized goods rather than general goods. Not every Alibaba supplier offers customization, especially for small orders. The most crucial step is finding a factory owner or supplier offering customization.
Do you want customized goods from reliable Alibaba suppliers?
Contact us to discuss your design and development requirements with suppliers hunting.
Do you want ship Goods from China To Global?
Hey, I'm Sharline, co-founder of Leeline. We've helped 5000+ customers shipping from China.
Do you want a better price on shipping?
We are sorry that this post was not useful for you!
Let us improve this post!
Tell us how we can improve this post?