Shanghai Freight Forwarders
Leeline is a top Shanghai freight forwarder. Maximize safety, efficiency, and cost-effective transportation. We have extensive connections with local warehouses, transport operators, and customs brokers. Save your money and provide peace of mind.
Free Hassle Shipping From China
You choose from several different types of ships. Including cargo ships, bulk line ships, roll-off/roll-on ships, and more. You expect a timely arrival With door-to-door shipment.
Also, request any loading photos you need.
Air freight is a quick and reliable option for international transportation. Your items arrive safely and securely in 7-10 days, no matter where they are in the globe.
Air transport is the best option if you need your order as soon as possible.
Rail freight is a low-cost transportation option between Asia and Europe.
We help you safely transport FCL loads. It can help you meet your FCL cargo needs more securely.
---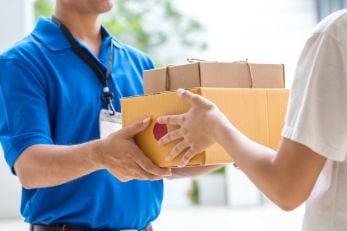 Door-to-Door Shipping
Get fast door-to-door delivery of any weight of the merchandise. We gather your orders from different vendors into one convenient package.
There are savings in shipping expenses. The procedure is secure and quick.
We take a look at your order before we send it out. Deliver all the goods promptly and securely. You spend far less money in the process.
Our expert will arrange shipping and papers after you approve.
Expand your company's global reach. The Amazon warehouse will receive your shipment in less than 30 days.
We also take care of clearing customs for your shipment. You launch your FBA business in a few weeks.
Why Choose Us?
Expert Freight Forwarder
Your Best logistics freight company. Carry your inventory from China to anywhere in the globe. Get your shipping by air, sea, or rail.
Efficient Workforce
We have an organized and efficient workforce who works for you dedicatedly. The 24/7 customer service helps your shipping. We welcome inquiries from everywhere in the globe.
Clearing Customs
E-commerce Custom clearance goes quickly. Our professionals will handle all the necessary paperwork. Give you precise product categorization and documentation.
Best Shipping Solutions
We handle shipping most safely so that your products remain intact. With us, you get your products on time. And you cut costs and increase your profit margin.
Hear it from fellow Products Wholesaler
It is a pure joy to work with Leeline. They always emphasize understanding my requirement and then work on them. Their tailored services and exceptional crew have helped me grow my business.
– Mildred, Texas
---
Ship From China and Make Big Money
We offer the best wholesale price and high quality products and help you ship from China.
---
Top 20 Shanghai Freight Forwarders
Finding an authentic Shanghai freight forwarder takes a lot of work. And when your location is outside this city, it becomes even more challenging.
We understand the hassle of finding a reliable China freight forwarder. We have come up with solutions for you. This article introduces 20 Shanghai freight forwarders to make your job easy.
So, keep on reading for detailed information.
1. Leeline
Leeline is an international logistics company. This company solves any problem regarding shipping from Shanghai, China. Their multi-freight services are very convenient. Offer various transit time options, sailing schedules, and competitive rates.
They deliver a free quote before making a deal with you. Upon customer request, offer Special services like stock management in Bonded Logistics Park. Their blocked space agreement with various carriers enables them to give reasonable pricing.
Pros:
They offer services for both buyers and sellers. Professionals look after the entire process. You get the best cost-effective solutions.
You get air, railway, sea, and even door-to-door freight Services. You choose your convenient shipping freight.
The services are affordable for everyone. So, you increase your profit margin with them.
Cons:
It might take a little longer to deliver the product.
2. FBABEE
FBABEE offers full-fledged prep and shipping services for clients in the US and China. And the US part of the company takes care of the taxes and customs clearance.
This company picks up your products and inspects the cartons. Here, they also offer 14 days of storage. And you get these services completely free.
BUT the additional services require payment.
Pros:
Offers free services that include pick up, inspection, and 14 days of free storage. So, services are available to you at no risk.
Other services are customizable and affordable as well. Gives you complete freedom to choose your Services.
They provide unique packaging services for you. Helps you distinguish your products from others.
Cons:
Some clients face issues regarding transactions.
3. Shanghai SAGA
Shanghai SAGA International is your gateway to China. They offer international freight forwarding services for both exporters and importers.
It is the local experts who help you scale your business. This freight forwarding company offers diverse solutions for free warehouse services. Bonded warehousing services are free for up to one week for air freight and two weeks for ocean freight.
The forward freight service includes sea freight, air freight, and inland trucking. You don't have to worry about customs clearance. Shanghai SAGA does it all for you. They also operate hazardous shipping goods. Ensures enough shipping space during peak season.
Pros:
It offers freight forwarding services with fast and efficient delivery. Aids in meeting your shipment deadlines
Customer service is active, and you request a quote before making your order.
You get high-end services at a low price. It saves you money.
Cons:
The services are compatible with small and medium-sized businesses only.
4. Suppylia Shipping
Suppylia Shipping is a reliable agent that sources and delivers from Alibaba. Their skilled crew helps you make orders from Alibaba. And the quality control team inspects the products.
They combine orders in one package and then send it to you. You get competitive shipping rates as they offer dense shipments and combined volumetric.
Here, you get four different pricing plans, and one of them is entirely free. The pricing starts from a very cheap range, and you negotiate. Also, offer customs declaration and quarantine inspection to its customers.
Pros:
It is a trusted and transparent company that freight forwarders from China. Their vast experience helps you to grow.
The shipping cost is 50% less than Alibaba. Allows you to save on shipping expenses.
The packaging process is unique. It saves up to 70% of packaging costs.
Cons:
It sources and delivers only from Alibaba.
5. Fulfillment Bridge
Fulfillment Bridge is a world-class company that helps you create an international network. It integrates with multiple sales channels to provide you with a hassle-free service. You sell worldwide with this company.
Here, you get a cost-effective and fast shipping offer. The landed cost is also transparent and doesn't claim unnecessary bills.
Pros:
It offers a secure warehouse facility with 15 fulfillment centers around the world. You get special services. You increase your network and boost your sales with multiple sales channels.
The shipping is fast and safe. So you won't have to worry about late delivery. The return management service offers you a risk-free trading option.
Cons:
The fulfillment process is lengthy and complex for the users.
List of Freight Forwarders in Shanghai
| | | |
| --- | --- | --- |
| Company | Services | Location |
| TRF Logistics | Multiple Shipping Methods | 8 Dongfang Road, Shanghai |
| BanSar | Freight forwarder | Hongkou District, Shanghai |
| Dedola Global Logistics | Custom Clearance | Jingan District, Shanghai |
| Worldcargo Logistics | Freight forwarder, Warehousing | 18 Tianshan Road, Shanghai |
| Shanghai Hamel Logistics | Multiple Shipping Methods | Hongkou District, Shanghai |
| JM International Transportation | Custom Clearance, Warehousing | Shanghai, China |
| Shanghai E&T International Transportation | Multiple Shipping Methods | Daming Road (E), Shanghai, China |
| Shanghai Zhongtai International Freight Forwarding | All-around shipping agent | Xuhui District, Shanghai, China |
| Linde Beijing International Transport Agency | International Logistics | Shanghai, China |
| Shanghai Tieyang Multimodal Transport | Global freight services | Jiujiang Road, Shanghai |
| JJ Shipping | international container transport services | Huaihai Road(Middle), Shanghai |
| Zhongtong Express | China's express delivery services | Chi Road 1685, Shanghai |
| JIUYE Supply Chain Management Co. | Freight services | Jiading District, Shanghai |
| Shanghai Huidong Shipping | international logistics | New Energy Building, Shanghai |
| Elee China Logistics | All-around shipping agent | Songjiang District, Shanghai, |
What is the cost of shipping containers from Shanghai city?
Costs to carry a 20-foot FCL container to Shanghai may be as low as
Losangeles – Shanghai From $971
Long beach – Shanghai From $1,103
New York – Shanghai From $1,191
Houston – Shanghai From $1,503
Miami – Shanghai From $1,566
Costs to carry a 20-foot FCL container from Shanghai may be as low as
Shanghai – Los Angeles From $1,840
Shanghai – Long beach From $1,840
Shanghai – Oakland From $2,184
How do you find a good forwarder in Shanghai?
Best Ways through which you find a good forwarder in Shanghai.
1. List your criteria
You must first focus on your need. List the criteria that match your requirement. Then search for the companies that deliver according to the list.
2. Search online
You have to search online for a good forwarder in Shanghai. Many internet websites help you find a good forwarder in Shanghai. Depending on your business size and products, the priority varies. So, go deeper into the companies you find compatible.
3. Compare Prices
Price is a massive concern in the freight forwarding industry. So, find a competitive market price that is safe and fast. Compare the prices of the shipping companies with the cost of shipping. Ensure that the shipping costs you pay are worth the results you achieve.
4. Check Company's Reputation
Pick the companies with good reviews and a higher rating for a risk-free service. Also, check how much time it takes to deliver the goods. This helps you to compare companies that provide different levels of service.
How do you get customs clearance from Shanghai?
Customs clearance requires a couple of papers works. You have to show-
Invoices
Bills of landings
Packaging lists
Sale contracts
Freight Insurance policies and other licenses.
You must mention "People's Republic of China" in all your documents. Many freight forwarders take these hassles for you. So, pick a company that offers customs clearance and freight forwarding services.
Looking for the Best China Freight Forwarder?
Leeline helps you ship from China to Anywhere in the World!
FAQs about Shanghai Freight Forwarders
Can I use a freight forwarder on Alibaba?
Yes, you can. There are many reliable freight forwarders in Shanghai that supply directly from Alibaba.
What important questions should I ask a freight forwarder?
It is necessary to investigate the freight and logistics companies before getting involved. You ask the following question to a freight forwarder and clear up your confusion. Here they are:
• Will there be any expenses at the location to take into account?
• Can they assist you with clearing customs?
• Can your freight provide tracking numbers?
• What does pricing include?
• Do they provide additional transport for your FCL shipment?
• What is their container usage time limit?
• How soon can you receive a quote?
What is the key difference between a 3PL and a freight forwarder?
The third-party logistic provider and freight forwarder offer different services. The most significant difference is that-
• A freight forwarder only moves products between two locations. 
• While a 3PL manages logistics services and freight forwarding.
 
A 3PL provider can work as a freight forwarder. But a freight forwarder cannot provide all the services that a 3PL provider does. 
Why do people use freight forwarders?
A freight forwarder knows the loopholes in this business. You overcome them with expertise. They know how to pull off freight forwarding jobs by reducing costs without wasting time. They take all the hassle to make your job easy, and you save both time and money. 
What's Next
Shanghai is a fantastic choice if you're trying to expand your company's performance. Good shanghai freight forwarders can assist you through the maze of customs clearance. Also helps with documentation and shipping logistics.
So, here are the top 20 best shanghai freight forwarders in China. All of them are Professional freight forwarders with years of experience. And provide you with reliable Services.
Transport to or from Shanghai port?
Call Leeline. We have a decade of expertise working in logistics.
Do you want ship Goods from China To Global?
Hey, I'm Sharline, co-founder of Leeline. We've helped 5000+ customers shipping from China.
Do you want a better price on shipping?
We are sorry that this post was not useful for you!
Let us improve this post!
Tell us how we can improve this post?