Amazon FBA Prep
LEELINE offers a wide range of FBA prep services. You get engraved logos, packaging design, and branding before shipping to Amazon. Your customers receive functional items after our inspection.
We offer Complete handling, including warehousing, trucking, International shipping, and Prep services.
Free Hassle Shipping From China
Amazon FBA Label
Our staff ensures your shipping labels are applied accurately so Amazon scans easily.
You get SPECIAL LABELING for different sizes or shapes or warning labels. Peace of mind with our labeling services.
Bundling Service
Design your special bundle with us! We remove all previous taglines and stickers to ensure the brand's experience.
Optimize your bundle to save package space and dimensional weight. You pay fewer shipping and storage charges with package optimization.
Product photography
Entice potential customers with professional product images. You get various lifestyle and infographic images to show product use effectively.
Easy to connect with customers with good images.
---
Private Label & White Label
Build your brands with our shipping and prep services. You receive Instant FBA Prep services on Ready to Ship inventory to save time.
Manage your inventory effectively with our Professional labeling. Boost your sales with elegant packaging.
Save shipping costs by filtering out damaged items before shipping to FBA centers.
We ensure that Your customers get quality products and have a happy experience. It Protects your Amazon listing quality from bad reviews.
Store Extra Amazon stock in our warehouses to Save expensive AMAZON storage fees. We ship your inventory to the main Amazon warehouses with nonstop transportation.
Keep your listing activated while enjoying cheap warehousing through us.
---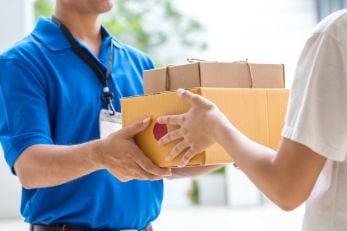 LEELINE handles your shipment from the supplier to the Amazon center doorstep. Complete shipment and fulfillment handling, including Amazon FBA prep services.
You get Smooth customs experience with our experienced customs paperwork handling.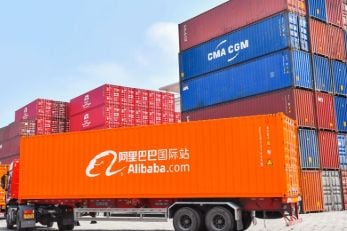 Ship your Alibaba shipment direct to the FBA center with our shipping & prep services. We pick up your Alibaba shipment and inspect it twice to filter out damaged products.
No more expensive Alibaba freight fees with us! Saves you extra money without effort.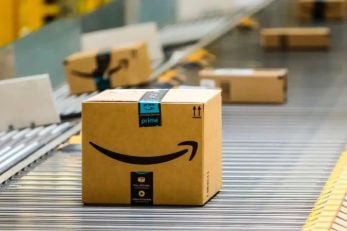 We offer Amazon shipping with many methods(Air, Sea, or Express) at low rates. You receive Direct shipping to Amazon FBA centers with real-time tracking.
Fast processing to Amazon sellers with complete branding and prep services.
Why Choose Us?
Branding
We add custom labels, banners, and branding material to every box. Your customers receive products with engraved logos. Build your Brand's image without many costs.
Elegant Packaging
Elegant and stylish packaging gives your product a branded look. You get custom designs and materials according to your brand's theme. Connect with your customer through a positive experience.
Fast Processing
You get fully prepared inventory ASAP. Direct shipping to FBA center or Customers, depending on your Account.
Customized Shipping plan
You get discounts and customized plans for both FBA and FBM. We have hundreds of Amazon sellers in our clientele. Adjust your peak and off seasons to avoid extra costs.
Hear it from fellow Products Wholesaler
LEELINE has been very professional with Amazon prep services. Unlike other service providers, I am glad they have very low prep time. My customers are very happy with their packaging. I recommend others use their services to boost your Amazon business.
– Christine, Texas
---
Ship From China and Make Big Money
We offer the best wholesale price and high quality products and help you ship from China.
---
Top 7 Amazon FBA Prep Centers
Want to get expert Prep services for FBA or Drop Shipping Fulfillment?
Hold on! Our Fulfillment experts have come up with these top 7 service providers. You won't have to read hundreds of reviews with this single expert review. Saves your time and energy!
LEELINE is our top choice due to its credibility and experience in this industry. You access their experienced staff that has handled shipments for multiple sales channels. Receive multi-carrier shipping to choose your carrier in your shipping budget.
Keep moving and read about Prep services and why you need them.
What Is Amazon FBA Prep?
Items after manufacturing are not ready to sell, especially branded items.
Your products need to go through many processes. It includes inspection, branding, Packaging, and labeling. In the case of Amazon FBA, they store your product directly for customers.
It means you have to send completely branded and prepared items to Amazon. We call these services branding and labeling Prep Services. Your customer receives completely inspected and well-packed items due to these services. Fulfillment by Amazon also adds their packaging too.
What Does Amazon FBA Prep Service Do?
As an Amazon seller, I make sure to complete Prep services along with shipping.
So what do I do?
My first task is to find an Amazon Prep service provider in China. My main sourcing is from China, so I prioritize keeping this in CHINA. My Amazon center receives a well-prepared shipment without any stop.
Service providers pick shipments, or you send them. They inspect it thoroughly to filter out damaged products. Later on, it's time to add branding. In private labeling, you should go with custom branding. It helps in your brand's Identity and makes your product branded.
They add protective layers (Air pillow, Bubble sheets) while packaging. Pay attention to packaging, as it should be attractive and durable. In the end, they added shipping labels, so Amazon scans them. It helps in inventory management and shipment handling.
Any mistake in labels results in delays at AMAZON Center. Some people also get their Seller Central account suspended due to labeling mistakes. So be careful.
Now they handle your shipping too, depending on the company's nature. Yet, you also hire a third-party shipping agent for shipment handling. 
SAFE + EASY dropshipping from China
We do the hard work in China, so you don't have to: Product sourcing, quality control, shipping, and more.
Top 7 Amazon FBA Prep Centers
1. Leeline
LEELINE has an experienced staff with good shipping infrastructure. You get a complete sourcing and shipping plan in a single solution. Automates your shipping process with fewer costs and handling time. Their automation has saved me a good time that I invested in my business.
What I liked:
Accurate labeling and CUSTOM branding services. They ensure you won't face delays at the Amazon center due to labeling mistakes.
Thirty days of free warehousing for your extra Amazon stock. Save recurring and expensive storage costs of Amazon. You get follow-up operational updates.
They entertain both FBM & FBA with shipping and fulfillment. You get fast fulfillment at low rates for heavy and bulky items.
What I didn't like:
Their rates are fixed and straightforward, especially for small order volumes.
2. New York FBA Prep
In 2015 this company was started, and from there, they have been doing phenomenal work. I got fully prepared Amazon services within 24 to 48 hours. Don't worry if you are an FBM seller because they also provide fulfillment services.
What I liked:
They have huge 100,000 square ft. warehousing facilities. You get access to many loading docks and even at cheap rates. Store your heavy and bulky items tension free!
The multilingual staff is fluent in four languages(English, Mandarin, Spanish & Russian). You won't face any communication issues if you are a foreign seller.
What I didn't like:
Services are expensive as compared to a Chinese agent. Yet a good option if your shipment is going through New York port.
3. Ardi Express
Well, Ardi is a full-size shipping and fulfillment company. But what is their best thing? So they are US based and especially in New Jersey. It gave me access to the best ports and nearby US ports. They handle your shipment all the way from China to their warehouses. You get prep services in their warehouses.
What I liked:
Full shipment handling from China to the US with customs handling. Many shipping methods are available(Air, Sea, and Trucking). You won't have to worry about their one-stop solutions.
Warehousing in most US states at cheap rates. You get cheap storage even in LA with skilled workers. They conduct prep services in their warehouses and then send them to the FBA centers.
What I didn't like:
International shipping services are only available for a few countries.
4. eFulfillment Service
eFulfillment Service is a family-owned company that started in 2001. They got recognized by the Better business bureau, so don't worry about credibility. They offer good service plans for online retailers. They saved me money on my FBA shipments through their services.
What I liked:
Integrate their fulfillment into Shopify, Magento, eBay, and BigCommerce. It automates your fulfillment for customers.
You get branding, custom labels, and logos for your items. They confirm the size, weight, and labeling requirements of each item. Avoid Amazon penalty fees and delays.
What I didn't like:
They focused on fulfillment and warehousing. If you are looking for shipping solutions, then look elsewhere.
5. Alibaba
Alibaba is a B2B marketplace where you get many business services. Most are suppliers and manufacturers, but you also get short-term services.
Prep services are also included in it. Type "AMAZON PREP Services" on Alibaba to get all service providers. Usually, I Filter out relevant agents with filters and badges.
What I liked:
Many services in different locations both in China and your destination country. You send your shipment and get prep services in their given time.
Evaluate services by their past reviews and feedback. Read experiences of their Amazon FBA prep services and decide with awareness.
What I didn't like:
The quality of services depends on past reviews, so better to read reviews carefully.
6. FBA Ops
FBA ops provide complete Amazon sourcing and shipping plans for FBA Program. You get discounts on paying sales tax than in the US. They have a prep center in CHINA, so you get direct shipping to Amazon's fulfillment centers. You get better wholesale pricing with branding and packaging.
What I liked:
Obviously, pricing is good due to Chinese labor and staff. They also offer discounts to new customers, but you have to bargain.
You get better handling and direct shipping to save time and product damage. They have experienced staff to get your products ready. Their warehouse network helped me to store inventory efficiently.
What I didn't like:
Limited Services are only related to Amazon FBA.
7. Minatus
This service is especially for my UK fellows. Their branding helps you in selling and package optimization in fulfillment by Amazon. I know you always have limited options for FBA Prep services, but it makes your life easier.
My UK account saw significant sales growth after prep services, especially packing. It gives customers a luxurious experience.
What I liked:
They have specialized fulfillment services in various categories. You receive Special handling of sensitive products with great care. Fewer chances of product damage.
Every unit receives poly bagging, wrapping, labeling, and kitting services. You won't have to worry about details because they pay attention to details.
What I didn't like:
Their services have location limitations. Explore other options if you want services in other countries of the world.
FAQs about Amazon FBA Prep
How much does Amazon charge for FBA prep?
Amazon just fulfills your orders and store inventory. Their shipping charges vary depending on the season. Hire a third-party agent for prep services. They have a wide range of rates with logistics support. Ask them more questions about pricing while negotiating. 
Is Amazon FBA worth it as a beginner?
Yes, it is worth it, but you must be good at account handling and sales. Their PPC or marketing could be expensive, especially for new product listings. Focus on your quality and keep low sourcing costs to save for the marketing budget. Only ordered the second shipment after the first one got sold. 
What are the minimum items for Amazon FBA?
Amazon sellers are free to fulfill as much quantity as customers want. Amazon has no minimum order quantity concept as it is a consumer base marketplace. Yet you may face MOQ on B2B sites like Alibaba or DHgate. 
Can I start an Amazon FBA with no money?
No, You need to have an initial investment to start Amazon Business. You may need less investment in online arbitrage or retail arbitrage. You need a budget for product sourcing and marketing costs. Better to save money slowly, but it's a time-consuming process. 
What's Next
What if your customer receives a bad-quality product? We know that it affects both your customers and business reputation. This avoids proper inspection during FBA Prep services. You only need a reliable and experienced inspection staff with the right expertise.
Where to find reliable inspection experts to filter out damaged products?
LEELINE staff do double inspections in prep services. We inspect every time to ensure product quality. Contact us!
Do you want ship Goods from China To Global?
Hey, I'm Sharline, co-founder of Leeline. We've helped 5000+ customers shipping from China.
Do you want a better price on shipping?
We are sorry that this post was not useful for you!
Let us improve this post!
Tell us how we can improve this post?