Global Fulfillment Service
Leeline helps you to access your customers globally with our fulfillment network. Access a variety of shipping zones with international fulfillment centers.
You get 30 days of free warehousing. Easily manage bulky or sensitive items with our world-class logistics.
Free Hassle Shipping From China
Our Real-time tracking & fulfillment updates on all eCommerce orders. Multi-carrier shipping options to adjust your fulfillment costs.
Manage your supply chain for multiple eCommerce platforms with a single solution. LESS HASSLE and cost consumption!
Thousands of dropshipping suppliers with hot winning products in our catalog. Choose, integrate, and start your dropshipping with ease.
We fulfill your orders through prompt shipping service. Add your custom packaging & branding at a low cost.
Wide range of warehouse types available in different regions. We have a variety from dark storage to CONSOLIDATION at cheap rates.
Keep your additional stock with easy access to ports and transportation hubs.
---
Smart route selection to give you short sea shipping. We supervise container loading and unloading on the vessel.
Handles all shipping & customs clearance at international ports. Less time-consuming & face fewer shipment delays.
You get urgently processed air shipments with our airline network. We optimize your unprocessed items into pallets and small compact boxes.
Saves you shipping space and costs. Less handling costs of sensitive air shipment.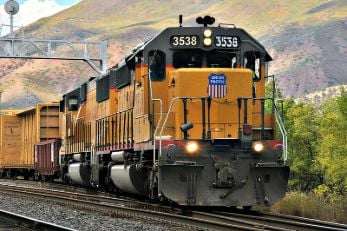 Access both Domestic & International Rail shipments with LEELINE. We add protective packaging layers to your Rail shipment to prevent product damage.
Avoid delays at junctions with our route selection. You get low transportation costs.
---
Complete shipment handling from the supplier warehouse to your doorstep. We offer direct fulfillment to Customers for short transit time.
You receive consolidated shipments from multiple suppliers with inspection & branding.
You receive consolidated & well-packed Alibaba shipping direct at your warehouse. Share your supplier & shipment details and receive an instant quote.
Our experienced team makes your shipment process faster.
We ship your Amazon Shipment directly to the FBA center. Use our global warehousing to keep your excessive inventory levels stable.
Receive shipment confirmation when Amazon gets your shipment.
Why Choose Us?
Inspection
Filtering out damaged products saves your brand's reputation. Your customers receive delicate items in elegant packaging after our detailed inspection.
International Fulfillment Centers
We have an International network in different countries for access to new markets. Ship your inventory direct to certain countries & start selling without hassle.
Branding
Custom branding to build brand identity & a special connection with your customers. We add custom labels, banners, and logos to products with attractive branded packaging.
Special Handling
We handle your time-sensitive items to fragile items through special handling. Share your product's sensitivity details & get customized fulfillment solutions with special handling.
Hear it from fellow Products Wholesaler
I have worked with LEELINE, and it's been an excellent experience for us. I appreciate their team for coordinating and making things possible. My customers are also very happy with their fast shipping. I recommend working with them for every business.
– John, New Zealand
---
Ship From China and Make Big Money
We offer the best wholesale price and high quality products and help you ship from China.
---
Top 5 Global Fulfillment Centers
Want to get a reliable Global fulfillment service?
Our fulfillment experts have compiled this guidebook explaining global fulfillment in simple terms. You also get top 5 international order fulfillment agents for your business. And save you the research and testing time of fulfillment services.
We have LEELINE at the top of the list due to their system's reliability. Their global fulfillment network is efficient and comes with full shipping solutions. Don't skip their detailed review!
Keep reading about fulfillment itself and its benefits.
What are global fulfillment services?
We all know the simple concept of fulfillment. Receive an order and pass it to your 3PL or fulfillment service. They ship directly to the customer.
International shipment is similar, and you fulfill orders to international customers. Instead of hiring a local fulfillment center, you have an international fulfillment partner.
There are two ways to utilize the global fulfillment center. The first is shipping directly to their fulfillment network, targeting multiple shipping zones.
Second, they have existing negotiated deals with international carriers. In both ways, you get access to international markets at cheap rates & boost your eCommerce business.
What does a fulfillment service do?
The fulfillment service is simple, like standard shipping & packing but with extra perks.
First, understand How fulfillment services work?
You have domestic or international shipments. Rather than storing and fulfilling orders by yourself, you hire a fulfillment service. They receive this shipment and then store it after their processing steps.
Now you get an order from your customers. Pass it to your fulfillment partner for shipping. They pick the item, add your branding, and pack it according to your requirement. Then ship it to your customer. Gives you the tracking number and details to update it in your ONLINE STORE.
They have existing large-volume deals with shipping carriers at low shipping rates. You face lower shipping costs with even fast processing. The same goes for international shipping. In international shipping, they have a fulfillment network. They divide your shipment into different zones or regions. It makes it faster and more efficient.
Advantages and disadvantages of fulfillment services
Advantages:
Automation: Worldwide fulfillment partner solves half of your operational problems. They manage every operation and forward updates to you. It includes shipping, tracking updates, to all operational updates. It was time-saving for me and played a vital role in the Rapid Growth of your business.
Shipping fee: International carriers have hefty fees due to expensive logistics infrastructure. Yet they offer good negotiated deals for big business. International fulfillment services have those negotiated deals in several shipping zones. You face low shipping fees with excellent customer service.
Extra prep services: Branding and inspection save you a lot of hassle. Share your custom label details(design & prints), and they'll add them to your SHIPPING ORDERS. Also, it helps you to build a brand's identity without extra effort.
Minimize shipping errors: When you focus on so many things, one of them messes up. I assure you that outsourcing your work makes it less keen to errors. You enjoy efficient and full control over the supply chain.
Shipping time: Cross-border commerce is time taking due to shipping times. Dividing your inventory management in various centers lowers your handling & shipping time.
Disadvantages:
High operational costs: The only cons you face are high operational costs. It affects your overall profit margins and volumes. Better to negotiate your deals with fulfillment centers.
Top 5 global fulfillment centers
1. LEELINE
They have fulfillment centers worldwide for various eCommerce platforms. Access their global network at cheap rates with extra prep services. Their inspection services help to avoid bad reviews on your listings. Double inspection of each product before shipping to customers.
What I liked:
Customized plans feature gives control over costs in the US and other countries. I love Adjusting my total costs & order volume for fast international growth.
Full supply chain management helps you with order & inventory automation. I got Low processing time as an eCommerce seller with their Fulfillment service.
Various types of warehousing are available, from dark storage to temperature control WAREHOUSING. It was easy for me to keep excessive stock at their cheap warehouses.
What I didn't like:
Shipping Rates and solutions are straightforward, and less room for negotiations.
2. Fulfillment By Amazon
Amazon's FBA program is efficient & provides fast shipping services with same-day delivery. Access to the US, UK, and other eligible countries is efficient. Large-scale logistics & operational equipment manage big & bulky shipments easily.
What I liked:
Amazon marketplace has millions of customers, which boosts your eCommerce services. List your product and start selling with their Seller central.
Automatic order fulfillment with Amazon packaging & order tracking updates to your customers. Strong automation features, with a few clicks, to act upon previously saved settings.
What I didn't like:
Amazon's FBA program is only accessible to Amazon sellers at the time.
3. SHIP STATION
You may be selling on multiple platforms and stores. What If we could use the same fulfillment service for them all?
I connected my inventory to multiple stores with ShipStation. Lower workload by managing many stores with the same fulfillment service.
What I liked:
Their program integrations serve you almost the same way as Amazon. Fulfill your orders in just a few clicks. Saves me a lot of time!
Save up to 80% on shipping costs with their negotiated deals. Choose a carrier from their network and access discounted rates.
What I didn't like:
Limited fulfillment centers in a smaller number of countries.
4. SHIP BOB
Ship BOB has an extensive partner network that gives them access to the entire world. Their Friendly User interface helps you to understand it in a short time. You request custom packaging and branding if you want. Get complete branding solutions within your budget.
What I liked:
Software distribution inventory optimizes your inventory operations. You have to face less inventory handling time and costs. Saves you transportation & shipping costs.
2 Days of Express delivery increases your store's conversion rate. Your customers put more trust in your brand, and you have to keep less storage.
What I didn't like:
Pricing is not that good, but it offers custom pricing solutions.
5. SHIP HERO
They offer 3PL solutions to eCommerce sellers. You get cheap shipping rates for both international & domestic customers. I personally loved their Various automation features that give one-click solutions. Also, if you want to bill certain services to your customers, it is possible with them.
What I liked:
Software sync inventory across the stores and helps us to manage inventory efficiently. Less inventory level error, and you see in-stock items easily.
Easy to learn software, anyone learns their software management quickly. You won't face any issues learning if you don't have any technical background.
What I didn't like:
Pricing starts from 499$ per month. If you talk about 3PL solutions, it starts from 1995$ per month.
How much do fulfillment services cost?
eCommerce order fulfillment has constantly changing costs. There are many things included in this cost. Here are a few of them:
Which region do you want to store and fulfill?
That's a basic question when it comes to pricing. Fulfillment centers in Asia are cheaper as compared to North America. So keep that in mind that fulfillment centers in the countryside are cheaper. It does affect your shipping time & access to the nearest ports.
Do you want Express delivery or simple standard shipping? Express or premium options are expensive but faster. It is easy to reach customers quickly. I only go with express shipping for High-end products.
Do you need inspection, Branding & Packaging? If yes, then your fulfillment cost is going to be high. These prep services are mostly expensive, especially packaging.
The fulfillment costs around 2$ to 10$ for a single item. It depends on its size, weight, and type. Also, special handling of sensitive products has extra costs.
SAFE + EASY Importing from China
We do the hard work in China, so you don't have to: Product sourcing, quality control, shipping, and more.
FAQs about Global Fulfillment Service
What does the fulfillment center sell?
They don't sell any product yet service to eCommerce businesses or Dropshippers. Any eCommerce store keeps its inventory in its center. After receiving them in their store, they pass orders to the center for fulfillment.
What is a fulfillment package?
Any order item ready for processing and shipping is a Fulfillment package. When a store owner sends his inventory to the center, it is shipped. Afterward, individual items and products are fulfillment packages. 
Is a fulfillment center worth it?
Of course, they are worth it because centers save you much processing and shipping time. You have to look after everything if you don't have a fulfillment center. It is time-consuming and affects your order processing speed. In short, Fulfillment centers are worth it. 
What's Next
eCommerce companies face long delivery times on their international orders. It affects your end customers and the reputation of your eCommerce brands. You make your fulfillment process fast to meet customer expectations.
How to get fast service while fulfilling international orders?
LEELINE has an experienced team with prompt shipping options. Contact us to discuss your shipping zones and their delivery times.
Do you want ship Goods from China To Global?
Hey, I'm Sharline, co-founder of Leeline. We've helped 5000+ customers shipping from China.
Do you want a better price on shipping?
We are sorry that this post was not useful for you!
Let us improve this post!
Tell us how we can improve this post?