Amazon FBA Inspection
Leeline offers top-tier FBA Inspection services to elevate your Amazon business.
You CRAFT inspection plans that align with your specific needs and goals. Say goodbye to quality-related hassles. SOAR ABOVE THE COMPETITION!
Quality Control Services In China
FBA Pre-Inspection
Guarantee the success of your Amazon FBA delivery. We inspect them TWICE to deliver the right quality.
All your products are labeled correctly before shipment. Including having the packaging and barcodes.Have more time to focus on your Amazon Store's branding.
Highly-trained employees oversee the production of EACH item. You expect the durability of your goods with our multiple rounds of quality testing.
Secure the BRAND LOYALTY of customers to your long-lasting quality products.
Never understock again. Our demand forecasting agents predict the demand for your goods. EXPERTS schedules your stock replenishment with EFFICIENCY in mind.
We also track and classify your stock levels. Saving youTIME,MONEY, and warehouse space!
---
We compare and contrast multiple carriers for your cargo. Booking you the CHEAPEST and FASTEST options for your bulk products.
You SHIP AS MUCH AS YOU WANT to other countries. You stick within your budget while expanding your customer reach.
Our air freight services GUARANTEE you receive your shipment within a week. We also consolidate your products to maximize shipping space!
YOU IMPRESS your customers by ALWAYS having new stocks on time!
Optimize LAND SHIPPING ROUTES. We manage all INTERNATIONAL transportation agreements ahead of time. Including customs documentation and customer requirements.
You enjoy LOWER shipping rates and save more money on logistic costs.
---
ORDER with ONE TAP and receive your goods DIRECTLY at the door. We arrange the collection of your goods and SECURE their packaging for transport.
Routes are OPTIMIZED to CUT expenses. Enjoy the CONVENIENCE of last-mile delivery! Focus your energy on managing your business.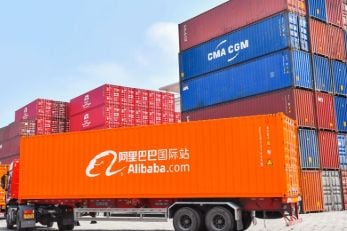 COMBINE Alibaba's cheap products with our EXTREMELY AFFORDABLE Alibaba shipping. We negotiate DIRECTLY with most suppliers.
Helping you KICK OFF the language barrier. SOURCE EVERY Alibaba item you want for prices lower than you expect!
Our agents walk you through the ENTIRE process of selling as an FBA business. We manage your inventory levels.
Always double-check, ensuring that they meet Amazon FBA requirements. Get WORLDWIDE CUSTOMERS after you establish your Amazon store!
Why Choose Us?
Decades of Expertise
Our team helps you avoid ROOKIE MISTAKES of lack of compliance and improper packaging. You achieve success without the expense of LOSING PROFITS.
Quality Assurance
We provide a comprehensive suite of services. Focusing on maintaining and improving the quality of your project. YOU exceed your customer's expectations with rigorous quality control standards. And keep them coming back for more.
On-time Delivery
Prompt and efficient delivery of your goods. We handle delivery-related paperwork, including invoices and delivery receipts. Focus on EXPANDING your business.
Custom Solutions
Our team specializes in custom solutions for product labeling and product packaging. We make sure your branding is IN SYNC with Amazon requirements. Ensuring you meet the growing demands. BOOSTING your reputation in the marketplace.
Hear it from fellow Products Wholesaler
Leeline inspected my products meticulously with pictorial evidence. From carton weight, carton dimensions, suffocation warnings, and proper warning labels. Their team checks EVERYTHING. My business lowered product defects and non-compliance issues.
– Emma, New Zealand
---
Ship From China and Make Big Money
We offer the best wholesale price and high quality products and help you ship from China.
---
Amazon FBA Inspection: TOP 15 Inspection Companies
Ever feel like you're navigating a MAZE of product quality and shipment regulations? Leave it to Leeline's Amazon FBA inspection services.
We're diving deep into Amazon FBA inspections. Spilling the beans on how to meet Amazon's FBA requirements. Plus, we included the TOP 15 inspection companies. Helping you make informed decisions by the end of this article. You sell quality products and cut risks in your supply chain.
Wondering who's the BEST CHOICE on this list? It's LEELINE! You may now wave goodbye to packaging blunders and say hello to shipment excellence.
Don't leave your shipment's success to CHANCE. Keep reading!
What is Amazon FBA Inspection?
It's your GATEWAY in meeting Amazon's fulfillment centers strict requirements.
Now, if you're selling small inventory, you handle this process IN-HOUSE. But let's say you're dealing with large-scale inventories. I'd recommend you to TEAM UP with third-party FBA prep services.
This way, FBA inspections become way more smooth and easy. As THESE EXPERTS have a knack for warehousing, logistics, fulfillment, and quality control.
Benefits of Amazon FBA Inspection
Amazon doesn't mandate an FBA inspection. But getting your FBA shipments inspected as an Amazon seller is always a smart choice. Here are the TOP BENEFITS you'll enjoy.
You Meet Amazon's Quality Inspection Requirements
Amazon has a set of strict FBA requirements that Amazon sellers must play by. And this is where the Amazon FBA inspection report enters the picture. Experts like us double-check the carton labels of your goods. Make sure your products comply with these requirements.
We make your prepping and shipping to the Amazon warehouse stress-free. You expect your business to run smoother than a well-oiled machine.
You Get Fewer Defective Products
No one wants a bunch of faulty items on their hands. So, an FBA inspection report GIVES YOU quality assurance.
We put your Amazon products on a thorough quality check based on your CRITERIA. This means any shortcomings found will be resolved. SAVING YOU from dealing with a shipment full of UNSELLABLE PRODUCTS. You shield your brand, keeping it FREE from those dreaded negative reviews.
Ever wondered if your packaging is safe when being delivered to a prominent location? Luckily, our FBA inspection team gives your packaging a run-over. ENSURING all the products are safe from the field tests performed. Until it reaches the Amazon warehouse.
You ensure YOUR ITEMS packaging has correct labels, font size and plastic bags. No more worries about sending products back to your suppliers or chasing refunds. TIME SAVED. STRESS AVOIDED.
List of Amazon FBA Inspection Companies
| | |
| --- | --- |
| Inspection Company Name | Areas Of Expertise |
| Leeline | Specializes in product inspections, factory audits, and sourcing services in various industries. Including electronics, textiles, furniture, and more. |
| Bureau Veritas | Offers inspection, testing, certification, consulting, and compliance assessment services. |
| Qima | Inspections on consumer goods, textiles, food, and agriculture. |
| AQIService (AQIPTS) | Focuses on industries like electronics, textiles, and toys in Asia. |
| Eurofins | Known for its testing and analytical services. Particularly in food, pharmaceuticals, environmental, and consumer product safety. |
| Pro QC | Specializes in quality control of manufacturing companies and consumer goods. |
| KRTinspection | Prioritizes measurement section on electronics and manufacturing sectors. |
| V-Trust | Product inspections on consumer goods industries. Including furniture, electronics, and textiles. |
| SGS | Offers a quantity conformity section on agriculture, automotive, chemicals, and more. |
| Sofeast | Offers quality control, product development, and supplier management services. Primarily in the manufacturing and electronics industries. |
| AQF (Asia Quality Focus) | Focuses on product inspections, factory audits, and product conformity section. Covering industries such as textiles, electronics, and toys. |
| Intertek | Specializes in quality and safety solutions. Such as chemicals, energy, and transportation industries. |
| TÜV Rheinland | Offers a workmanship check section in industrial, automotive, and electrical engineering. |
| AsiaInspection | Inspection services cover consumer goods, apparel, and electronics industries. |
| UL (Underwriters Laboratories) | Known for its safety and quality solutions on electronics, appliances, and consumer products. |
What is the Requirement for Amazon FBA?
Amazon's pretty strict about their packaging, especially if you're using FBA services. So, I compiled below the GENERAL RULES you should know about.
1. FBA Packaging Rules
All products that are part of FBA should have FNSKU labels. It's like a SPECIAL LABEL that says, "Hey, I'm an FBA product, and here's my unique ID."
Make sure to keep these unique because they serve as your product's FINGERPRINTS. If you offer similar items but differ only in size, shape, or color. You need to put FNSKU on each of those variations.
2. Poly Bags Requirements
There are some extra rules for poly bags.
A suffocation warning should be VISIBLE if your poly bags are 5 inches wide or bigger. We focus on the safety of your products! And the SIZE of those warning labels and suffocation labels? Well, it depends on how wide the plastic bag is, ranging from 10 to 24 points.
Plus, those bags need to be see-through. Have a scannable barcode. And stay within 3 inches of the product's dimensions before sealing it up completely.
3. Inventory requirements
Your inventory needs to be prepped, packaged, and labeled just right.
Nothing should be bouncing around in the box. Amazon PREFERS sturdy cardboard boxes with six sides to avoid danger during transit. And they're not into products that require any assembly before shipping. So, keep it simple.
Inspection, Supplier Audit, and Product Testing in China & Asia
We focus exclusively on QUALITY CONTROL. Today, hundreds of clients worldwide have selected to trust Leeline Service as their supply chain management partner.
People Also Ask About Pre-Shipment Inspection
How much does Amazon charge for prep?
Well, IT VARIES depending on what needs to be done. They've got a COMPREHENSIVE CHECKLIST of Amazon FBA requirements. Primarily for food products. So, the cost ranges from a few cents to a few dollars per unit. It's always a good idea to do a bit of RESEARCHING to get the nitty-gritty details.
How long does it take for an FBA to check in?
It DEPENDS on factors like the time of year. And the volume of shipments they're handling. Usually, it takes us anywhere from a couple of days to a couple of weeks. So, a little patience goes a long way.
Does Amazon inspect damaged items?
Yep, they sure do. Amazon checks incoming shipments for ANY SIGNS of non-compliant products. Don't worry. If they find defective items, they'll let you know. Giving you the chance to create a REMOVAL ORDER for those items. 
What is the minimum inventory for Amazon FBA?
Amazon DOESN'T HAVE a strict minimum inventory requirement. But they do have some seller guidelines. I recommend you to COVER at least a few weeks of sales to AVOID STOCKOUTS. It's all about making sure that you sell customers what they want when they need it.
What's Next
Amazon FBA inspection is the KEY to a successful Amazon business. It ensures your products MEET Amazon's fulfillment center requirements. And guarantees they reach your customers in top-notch condition.
Ready to make sure your Amazon FBA products meet the mark?
Schedule an FBA inspection with Leeline! Our team possesses DECADES of expertise in logistics, warehousing, and fulfillment. Guarantee that your products are in safe hands.
Do you want ship Goods from China To Global?
Hey, I'm Sharline, co-founder of Leeline. We've helped 5000+ customers shipping from China.
Do you want a better price on shipping?
We are sorry that this post was not useful for you!
Let us improve this post!
Tell us how we can improve this post?