Factory Audit
Improve your quality management system with Leeline's factory audit. Your manufacturing process remains efficient.
Ensuring you produce top-notch products that are social compliance. Boost your business credibility. You stay on top of the manufacturing industry.
Quality Control Services In China
Leeline conducts a thorough ON-SITE manufacturing audit on your factory. Ensuring you always remain in compliance with industry standards.
Offer products that meet the highest quality standards. Guarantee to attract SURE BUYERS worldwide.
Our team conducts a rigorous quality control audit process for your company. We DETERMINE suppliers with the BEST manufacturing process.
You GET products with the best quality. You enhance your brand's value. Encouraging REPEAT purchases long-term.
Rest assured that EVERY product you receive is sellable. Our pre-shipment inspection includes a detailed factory audit checklist.
We inspect the quality, quantity, and packaging of your products. You CUT shipment risks, saving you TONS of money.
---
SIMPLIFY and make international shipping cheap. Our sea freight services HANDLE the complex process of booking freight.
We SUPERVISE every container loading process. Don't stress about importing; have MORE TIME to focus on your business.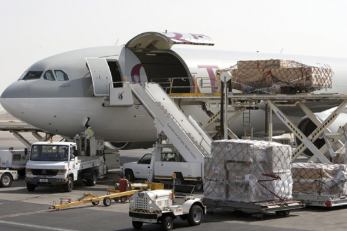 Import FASTER than ever through air freight. We choose the FASTEST air routes for your products. All cargo is SECURED with industry-standard packaging.
You never run out of VALUABLE STOCK. Making you the first pick of customers.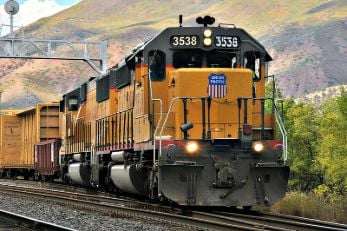 Our railway freight services make importing more convenient. You ENJOY CHEAP shipping rates and avoid road traffic during shipment.
Leeline's experts OVERSEE all the documentation and cargo handling. YOU stay in compliance and avoid losing money through importation mistakes.
---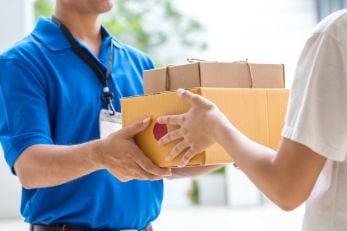 Get CUSTOMIZED door-to-door shipping services that WORK for you. We coordinate directly with your suppliers to make pickup efficient.
All products are DOUBLE-CHECKED for quality assurance. Save ENERGY AND TIME. Focus on your business growth.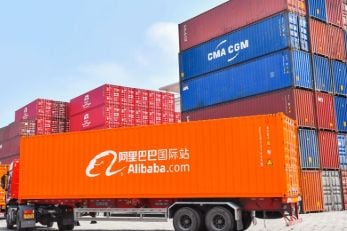 EFFICIENTLY ship from Alibaba to your doors! We repack your goods to ENSURE their safety and security.
Get access to Alibaba's lowest product prices. Allowing you to attract new customers to your brand. Increase your PROFITS significantly!
You SHIP to FBA warehouses in a week with our services. We ensure LABELING COMPLIANCE, documentation accuracy, and timely delivery.
All for VERY affordable rates! Stay within your budget as you expand your business.
Why Choose Us?
Cheapest Rates
Tell us your business goals, and we match your budget. You source the cheapest products in the market. Offer them at affordable rates and watch your product sales increase.
24/7 Customer Support
Your PEACE OF MIND and business stability are our top priorities. We OFFER 24/7 customer support. Send an inquiry and RECEIVE detailed responses in less than 24 hours. Your business becomes more efficient at EARNING MONEY.
Customized Solutions
Leeline caters to your business's unique customization requirements. You customized your sourcing and shipping plans. MAXIMIZING your productivity. You cater to your customer's specific needs like custom packaging. Increase their satisfaction.
Fastest Transactions
We always give you the FASTEST manufacturing audit results. So, you remain in social compliance and avoid stressful waiting hours. You have more time for business improvements. STAY AHEAD of your competitors.
Hear it from fellow Products Wholesaler
My company struggled with finding suppliers for my business. Leeline's supplier and quality control audit have made our lives easier. We found the best suppliers in our niche. Plus, their comprehensive manufacturing audit improves our overall efficiency.
– Scott, Washington
---
Ship From China and Make Big Money
We offer the best wholesale price and high quality products and help you ship from China.
---
Why Factory Audit Matter: A Comprehensive Guide for Success
Is your company struggling to KEEP UP with the strict requirements of factory audits? It's a real headache, isn't it? Especially when quality control of your products is on the line.
Fear not! Leeline inspections helped numerous companies like yours meet ISO standards. We're here to help you streamline your manufacturing processes. And build a ROCK-SOLID quality management system in your factory.
Don't let subpar manufacturers hinder you from achieving product excellence. Stay compliant and focus on BOOSTING your profitability.
Stay tuned as we uncover the key areas contributing to successful factory audits.
What is Factory Audit?
Factory Audits is a thorough check-up for a business manufacturing facility.
Inspection experts or auditors often conduct this process.
They ASSESS the areas where you need continuous improvement. From quality control, social compliance, production process, and supplier evaluation. Expect all of these to be in their factory audit checklist.
So, what's the ultimate goal of a factory audit, you ask? Simple. It ensures EVERYTHING in your factory runs smoothly.
It determines whether your factory produces safe, high-quality products that meet standards. And whether you provide a safe and healthy environment for your workers.
6 Types of Factory Audits
1. Manufacturing Audit
As the name suggests, we dive deep into your manufacturing processes.
Our experienced inspection experts check EVERY STEP of your production line. Aiming to determine areas needed for continuous improvement.
Plus, this type of audit ensures that your factory is efficient. And CAPABLE of producing products that meet quality standards.
2. Ethical Audit
We take a close look at how your workers are being treated. Ensuring that your labor practices are ETHICALLY RIGHT. And whether you responsibly source materials.
Some companies fail ethical audits. So, make sure your business operates with integrity.
3. Structural Audit
We at Leeline thoroughly check the physical condition of your factory. Examining your building's structure, safety measures, and potential risks.
It's all about ensuring your workplace is a SAFE ENVIRONMENT for everyone.
Your supply chain avoids disruptions. And your brand value remains protected.
4. Environmental Audit
Let's talk about your factory's environmental impact.
This audit VERIFIES the compliance of your factory with environmental regulations. Of course, this includes local and international laws.
Leeline inspection makes sure you're being a responsible corporate citizen. Following eco-friendly operations.
5. Customs-Trade Partnership Against Terrorism (C-TPAT) Audit
Want to strengthen your SUPPLY CHAIN security? Leave it to our inspection experts.
Our goal is to prevent and protect your factory against terrorism threats. We keep your imports and exports secure. Especially for private companies.
Let's say we're your guardians on international trade. We assign actions necessary to secure your supply chain from beginning to end.
6. Food Supplier Audits
Is your business in the FOOD INDUSTRY? Well, this audit is tailored to you.
Our team ensures that your food supply chain meets safety and quality standards. From sourcing ingredients to handling and distribution. We leave no space for unsafe practices.
Guarantee that the food products you provide to consumers are at their safest.
When Should You Conduct a Factory Audit?
There are several other reasons why you need to schedule a factory audit.
First, when you notice a decline in your product quality.
This is a COMMON REASON why businesses schedule a factory audit with us. The good news is. Our audit pinpoints the root causes of increased product defects. And suggest corrective action for improvement.
Second, when you're dealing with new suppliers.
Supplier audit helps you make INFORMED DECISIONS. Ensuring you evaluate and avoid supplier non-compliance. Have a clear picture of their capabilities, quality control, and testing equipment.
And last but not least, business expansion.
Conduct an audit before EXPANDING your operations or ENTERING new markets. So you know whether your new manufacturing processes meet compliance standards.
Trust me, factory audits save your business from costly disruptions.
How Do You Prepare for Factory Audit?
Factory audits can be overwhelming. But as long as you know the dos and don'ts of this process. You'd be navigating it like a piece of cake.
Understand the audit scope and criteria
Know the outline of the ENTIRE audit process. Especially the standardized process, regulations, and criteria. Cause that's what we auditors usually assess.
This way, you know if your preparation efforts are focused on the right areas.
Review your documentation and records
Of course, don't leave your documents untouched.
Gather all your relevant documents and REVIEW them thoroughly. Including quality control procedures, safety records, compliance documents, and previous audit reports.
Make sure they are up-to-date and well-organized. Giving you easy access during the audit.
Communicate with your team
Your entire team should be informed about the upcoming audit.
You wanna make sure EVERYONE understands the importance of the audit. Their cooperation is as important as your compliance documents. Remember that.
Prepare your workspace and resources
You like to make a good impression? Then, clean your factory, keep it organized, and have it ready for our inspection.
Plus, ensure that all your equipment and machinery are in good working condition. And safety measures are in place and clearly visible.
You'll make the manufacturing audit process a lot easier.
Finally, anticipate the questions auditors might like to ask.
ALWAYS BE READY to provide detailed and accurate answers.
SAFE + EASY Importing from China
We do the hard work in China, so you don't have to: Product sourcing, quality control, shipping, and more.
People Also Ask about Factory Audit
What is the audit checklist?
As the name suggests, it's the auditors' list of criteria when auditing your factory. The list includes checking your processes, quality control, compliance, and overall performance. Let's say the factory audit checklist is their structured guide during the audit. Ensuring they don't miss the critical aspects of your factory.
Is factory audit important?
Yes. Factory audit is necessary if you want to maintain your company's credibility. It provides many benefits that you don't wanna miss. Such as identifying the aspect that needs corrective action. Ensures you always deliver top-notch products to your customers. And keep your brand name at the top of the supply chain.
What is an ISO audit?
It's designed to verify whether your company complies with the industry standards. Specifically with ISO 9001 for quality management. And ISO 14001 for environmental management. It helps you maintain consistent quality for your products.
What's Next
Factory audit is your BRIDGE to maintaining quality control in your factory. It helps you build a reliable brand name. Although the process sometimes feels daunting. It's a crucial step to your eCommerce success.
Ready to schedule your first manufacturing audit?
Contact Leeline. We have experienced inspection experts ready to improve your business operation. Your factory's manufacturing production efficiency is our TOP PRIORITY.
Do you want ship Goods from China To Global?
Hey, I'm Sharline, co-founder of Leeline. We've helped 5000+ customers shipping from China.
Do you want a better price on shipping?
We are sorry that this post was not useful for you!
Let us improve this post!
Tell us how we can improve this post?