Alibaba Tracking
BOOST your customer satisfaction with our accurate Alibaba tracking services. You know EXACTLY where your cargo is the moment it's shipped. All details included.
You get 100% peace of mind. Because you don't WASTE time worrying about your Alibaba package.
Free Hassle Shipping From China
Save up to 50% of your budget with ocean freight. SHIPPING by sea is best for your LARGE and wholesale Alibaba package. You get UPDATED Alibaba delivery status during shipment.
BOOST your savings with our consolidated Alibaba shipment services. You MAXIMIZE profit every step of the way!
Don't wait for AGES for your Alibaba package. Our Alibaba express air freight services ensure you RECEIVE your cargo in just 5-10 days. With accurate Alibaba parcel tracking information.
Your business gets LOYAL customers thanks to FAST inventory replenishments.
Deliver your Alibaba package by LAND safely. We choose the most trusted courier for your cargo. Shipping your Alibaba shipment takes less than a month.
You receive your Alibaba tracking number at the START of the shipping process. It's a ZERO-STRESS delivery with railway freight!
---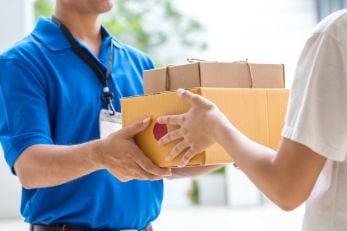 Enjoy MORE TIME improving your business with door-to-door shipping. We pick up your Alibaba parcel from your supplier. Then, we DROP your Alibaba parcel at your door.
You have our FULL support with value-added services like customs clearance and insurance. Keep the SALES going up without exhausting yourself!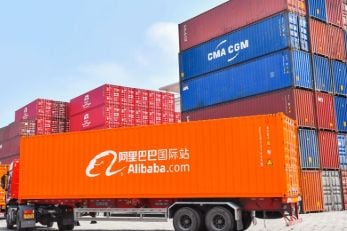 Don't BREAK THE BANK with the shipping services Alibaba offers. Leeline got way better prices and deals for business owners. You receive ADVICE about the best freight method.
You ALWAYS know your Alibaba delivery status until its final destination. Save money with stress-free delivery!
TRANSFORM your online shopping store into a GLOBAL business. We help ship your Alibaba package to Amazon's FBA centers. Your delivery meets all the FBA standards.
DOUBLE your ROI from your Alibaba shipments when you sell them through FBA!
Why Choose Us?
Accurate Alibaba Order Tracking Number
Leeline BELIEVES that shipping your Alibaba package shouldn't be stressful. So you always receive an ACCURATE Alibaba tracking number for your Alibaba shipment. You avoid LATE deliveries and unsatisfied customers.
Fast Delivery With Air Express
We ALWAYS got your back with rush deliveries. Leeline offers Alibaba express services. You ALWAYS have satisfied customers. Because you always have stock from your suppliers.
Affordable Services
Your PROFIT is our priority. So we help YOU choose the cheapest freight method and value-added services.
Customer Support
Send us all your shipping concerns. We'll get BACK to you in 1-2 days. Become a SHIPPING EXPERT with our guidance!
Hear it from fellow Products Wholesaler
I've never shipped from Alibaba suppliers before. So I was worried about how to ship my Alibaba package. Luckily, my friend recommended Leeline. This freight forwarder asked for my shipping details. And after just a few steps, they immediately finalized my shipment date! Fast, easy, and cheap. I highly recommend Leeline!
– Michael, Illinois
---
Ship From China and Make Big Money
We offer the best wholesale price and high quality products and help you ship from China.
---
How Do You Track Your Order On Alibaba?
Alibaba tracking is a CRUCIAL part of importing products for your business.
Unfortunately, only a few track their Alibaba orders.
This RESULTS in unexpected delays. And understocking or overstocking products from suppliers.
Alibaba shipping is MUCH EASIER than you think. Our logistics experts wrote this article. So make the most of your Alibaba tracking number.
You'll get MUCH better at managing your inventory. Boosting your customer satisfaction!
Make shipping as EASY as online shopping. Keep reading!
What is Alibaba Tracking?
It's the PROCESS of keeping track of where your Alibaba delivery is.
You get an Alibaba tracking number from your freight forwarder or courier. Then, you type that into a shipping tracker site. After several seconds, you see the DETAILS about the status of your delivery.
Tracking your Alibaba orders is VERY IMPORTANT.
You'll know exactly when you need to RESTOCK. You also get a HEADS UP if you should expect a late delivery. You won't disappoint your customers.
What are the shipping methods used by Alibaba?
#1: Express shipping
This is the FASTEST freight method for your Alibaba shipments. You have to wait 3-7 days for your cargo's delivery. It's best for small or time-restricted packages.
Impressing your customers is EASY with Express shipping. You won't ever run out of stock.
However, this shipping method is the most expensive. I don't RECOMMEND only using this when ordering wholesale goods from the Alibaba site.
#2: Air freight
Air freight is BEST for shipping expensive goods. It's not as FAST as express shipping. But you'll RECEIVE your goods in just 7-10 days.
The best part?
Air freight HANDLE heavier packages than express shipping can. PICK this shipping method to ship large items without an extremely long transit time.
Note: Air freight is more expensive than ocean shipping. I don't recommend ALWAYS choosing this freight method, especially with bulk orders. You'll get a SLOWER ROI.
#3: Sea freight
OCEAN shipping is your best friend if you want to SAVE the most money. Unfortunately, your order from the Alibaba site just takes a little longer to arrive. It takes about 30-45 days, depending on your location.
HOWEVER!
You CUT shipping costs by OVER 50%. That's a GOLDMINE for business owners who regularly buy from an Alibaba supplier.
#4: E-Packet
Alibaba offers this freight method through China post. It's BEST for small packages coming from the Alibaba site. You'll SAVE more money in comparison to express shipping.
E-Packet already includes:
Customs clearance.
Insurance.
Alibaba order tracking number (through their site).
You don't have to HIRE other customs brokers.
#5: Railway freight
You RECEIVE your Alibaba delivery in about 10-15 days with railway freight. It's a more cost-effective option than air freight and express shipping. But rail freight is only available to COUNTRIES near China. It's not available for those in the US.
How do you track your order on Alibaba?
Step 1: Order from Alibaba
You'll only RECEIVE a tracking number once you have confirmed your order.
So ORDER from an Alibaba supplier if you haven't already.
Note: All Alibaba products have a tracking number. You don't need to LIMIT YOURSELF to specific products.
Step 2: Find your order's details
Click the Orders icon at the top-right corner of the Alibaba website.
Then, select the order you want to track.
At this point, you'll see a section saying Shipping Details. Read over this section until you find your order's TRACKING NUMBER.
Important: You should also TAKE NOTE of your courier's name.
Step 3: Copy the tracking number
You do this MANUALLY by writing it on a notepad. Alternatively, you copy and paste using your phone or PC.
Step 4: Open your courier's tracking website
Major couriers like DHL, UPS, USPS, and FedEx have their own tracking services.
So head to your courier's website. And PASTE the tracking number you got earlier.
Step 5: Track your package
Now, you'll see ALL THE DETAILS regarding your Alibaba shipment. Those include:
Where it is.
When it was last moved.
Your estimated delivery date.
Looking for the Best China Freight Forwarder?
Leeline helps you ship from China to Anywhere in the World!
FAQs about Alibaba Tracking
Does Alibaba use USPS?
Yes, Alibaba offers USPS services. China Post, a major courier in China, collaborates with USPS. The 2 merge their shipping services to deliver your goods more efficiently. 
What do tracking numbers from China look like?
Tracking numbers from China look different depending on your courier. China Post has 13-digit tracking numbers. It starts with a SERIES of letters and numbers. But it always ends in CN. 
Does USPS track in China?
Yes. USPS tracking the shipment details of orders from China. However, it's only limited to some shipping methods. USPS can't track China Post Ordinary Small Packet and Post Direct Xpress Mail Parcel. 
Can a tracking number be fake?
Yes, a tracking number can be fake. FAKE suppliers may send you a fake Alibaba tracking number. You should ALWAYS double-check if a seller is reliable before finalizing your order. Check the seller's account reviews or contact its sales assistance hotline.
What's Next
Alibaba tracking is important for BUSINESS like you.
You'll know exactly when to expect your products. You also get a HEADS up anytime there are potential delays. So you don't disappoint customers with LATE replenishments.
I can't STRESS enough how important tracking each order is. So revisit this article whenever you need to do this process.
Need to contact a freight forwarder that offers ACCURATE Alibaba tracking numbers?
You came to the right place.
Leeline has been shipping ALIBABA SHIPMENTS for over a decade. We GUARANTEE the ease of tracking your orders. Click here for a free quotation.
Do you want ship Goods from China To Global?
Hey, I'm Sharline, co-founder of Leeline. We've helped 5000+ customers shipping from China.
Do you want a better price on shipping?
We are sorry that this post was not useful for you!
Let us improve this post!
Tell us how we can improve this post?