Third Party Inspection Company
Unlock QUALITY ASSURANCE with our third-party inspection services! Our experts conduct thorough quality product testing and compliance verification.
YOU ASSURE premium quality, minimize risk and enhance your customer satisfaction.
Free Hassle Shipping From China
Our experienced factory auditors give your business and suppliers a thorough CHECK-UP.
You ENHANCE your production processes, resulting in better products. Keep customers coming back, increase BRAND LOYALTY.
Improve your product line with top-notch products. Our experts INSPECT your raw materials to ensure the precision of craftsmanship.
Your products MEET ISO standards. Attracting SURE CUSTOMERS from around the world.
We EXAMINE your products, From packaging, labels, and quality. Provide detailed inspection reports to detect ISSUES early.
Before they reach your customers' hands. YOU AVOID costly returns, refunds, and reputation damage due to subpar products.
---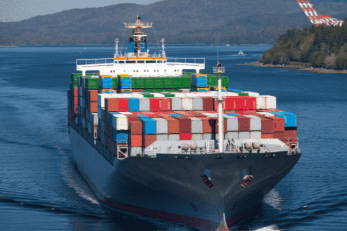 Ship in BULK for the lowest rates. Our LARGE-SCALE sea freight services accommodate both FCL and LCL containers.
Consolidation services help YOU save shipment costs. Enjoy the CONVENIENCE of minimizing delivery frequency.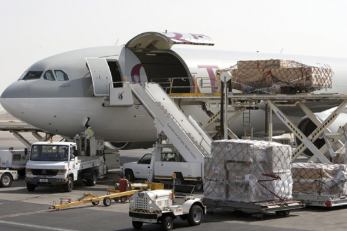 Our AIR FREIGHT services prioritize your shipment. Receive packages in LESS THAN A WEEK through our optimized routes.
You handle ALL custom clearance procedures. Ensuring NO DELAYS happen. Always impress customers with ON-TIME order fulfillment.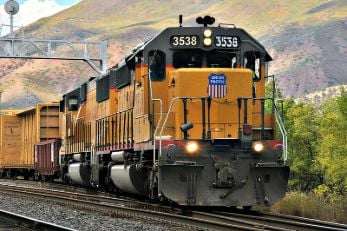 Leeline's RAILWAY FREIGHT services make LAND SHIPPING affordable. Your shipments are NEVER susceptible to road congestion or weather-caused delays.
We CUSTOMIZE the packaging of your products to prioritize safety. Import your goods all year long risk-free.
---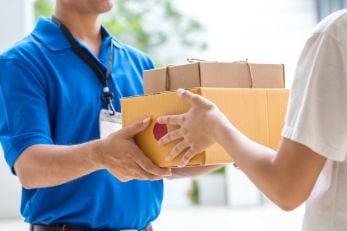 Our in-land TRUCKS pick up your products DIRECTLY from your supplier. Agents double-check the QUANTITY and QUALITY of every item.
We REPACK your goods to guarantee safety. Never waste money on broken products. ALLOCATE more money on expansion.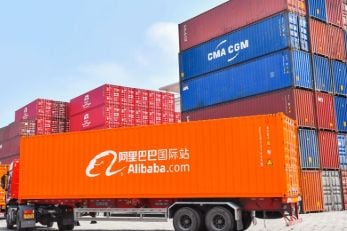 Enjoy the CHEAPEST and FASTEST Alibaba shipping. We BRIDGE the communication gap between you and Alibaba suppliers.
Acting as the third-party inspector to MEET all your expectations. Your IMPROVE EFFICIENCY on your business operations.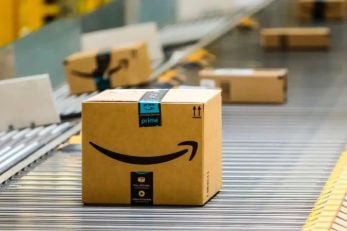 Helped you establish an AMAZON STORE best suited for the market. We handle ALL logistics of shipping to FBA.
Including warehousing, packaging and labels. Guarantee the SUCCESS and PROFITABILITY of your Amazon business!
Why Choose Us?
Quality Experts
Leeline has competent inspectors and engineers. We detect ISSUES from early production to FINAL inspection. You guarantee the best quality and INCREASE CUSTOMER SATISFACTION.
Customized Inspection Solutions
We provide tailored services to meet your budget and industry expectations. You GUARANTEE to have FOOLPROOF products that attract customers.
Unmatched Customer Support
RECEIVE updates from our team weekly and access our 24/7 support channels. We RESPOND to every question or concern within 1 to 2 days. You guarantee to have peace of mind that your business is in GOOD HANDS.
Very Inclusive Services
A partnership with LEELINE means easy access to various business-focused services. We handle EVERY freight method, customs clearance and quality control. Receive the BEST helping hand YOUR BUSINESS NEEDS for the lowest rates.
Hear it from fellow Products Wholesaler
Product quality and unreliable suppliers were a MAJOR CONCERN for us. But Leeline steps in and takes those worries away. Their rigorous inspection services helped us MAINTAIN consistent quality. We no longer face disruptions. Customers TRUST our products more, and our business has seen substantial GROWTH.
– Emma, UK
---
Ship From China and Make Big Money
We offer the best wholesale price and high quality products and help you ship from China.
---
Top 20 Third Party Inspection Companies
Many businesses face the challenges of quality issues and supplier reliability. All because they picked the WRONG Third Party Inspection Company for their business.
Fret not! We at Leeline help entrepreneurs like yours avoid these MAJOR HEADACHES. We put in the legwork and compiled the best Third Party Inspection Companies. Including 15 runner-ups. Know their responsibilities to choose the BEST FIT for your business.
Avoid suffering from QUALITY INCONSISTENCIES from low-quality suppliers. Boost your brand's profitability and market share.
Want a trusted ally? Then choose Leeline! Their prices are the cheapest on the market.
Stay with us to unlock the solutions you've been searching for.
1. Leeline
Leeline REIGNS supreme among third-party inspectors. It offers CUSTOM inspection services for the absolute cheapest rates.
Auditors conduct supplier audits, and engineers OVERSEE the PRODUCT TESTING process. Ensuring your goods MEET product specifications you want. Container loading supervision and social compliance audits are also offered by the company.
Save a HUGE chunk of time and improve the quality of your goods. Make YOUR products crown you as the KING of your niche!
Pros:
It offers ALL third-party inspection services a business may ask for. Making sure YOUR business complies with INTERNATIONAL standards. You boost your MARKET EDGE.
I received inspection reports EVERY WEEK. Keeping me UPDATED every step of the way in the quality inspection process. I get the peace of mind partnering with a reliable company.
Cons:
Their customer support may take some time to respond on weekends.
2. Pro QC
Pro QC has provided TOP-QUALITY CONTROL solutions for over 30 years.
It offers on-site inspection for YOUR manufacturer. Ensuring EVERY step of the production process is monitored. You create high-quality products for your business. Inspectors check the appearance, functionality and workmanship of your goods as well.
You PROTECT your brand and reputation by AVOIDING product defects.
Pros:
It has TAILORED services for different industries. Including transportation, industrials and Medical niches. You meet the demands of every customer. Increasing your profit potential.
The company has GLOBAL inspection coverage. Helping me easily communicate with international suppliers. No language barriers, enjoy smooth transactions.
Cons:
Its third-party inspection services are generally MORE EXPENSIVE than other companies.
3. HQTS
HQTS, a true industry VETERAN with a history spanning over 25 years. They specialize in delivering PRECISION quality control solutions. Leaving no room for subpar products.
Their skilled inspectors are YOUR EYES on the factory floor. Meticulously overseeing every phase of the production step. You deliver EXCEPTIONAL products to customers.
Pros:
HQTS OPERATES in multiple countries and regions. Offering businesses a global reach for their quality control needs. You expand your MARKET REACH faster.
What I liked most was their flexible service offerings. I no longer need to worry about my budget. They have the BEST PRICES suited for all business sizes.
Cons:
You might experience potential language and communication barriers.
4. QIMA
QIMA has built a sprawling GLOBAL NETWORK, covering a whopping 85 countries.
These folks have been in the game for quite some time. HELPING businesses ensure their products are up to STANDARDS. In terms of quality, safety, and compliance.
Pros:
QIMA offers a bunch of services that keep your supply chain running smoothly. They've got product inspections, supplier audits, lab testing, and more under their belt.
This company's customer support is exceptional. I receive feedback in less than a day. Helping me FOCUS on marketing instead of production.
Cons:
There may be certain regions where their coverage is not as extensive.
5. VICC
VICC is a China-leading quality control provider.
This company offers extensive services. From Inspection, Lab Test, Audit and Certifications. VICC is your reliable ONE-STOP quality inspector.
Expect all your concerns to be accommodated right away. VICC has over 500 skilled quality inspectors.
Pros:
VICC inspectors travel to your location when you need them. As long as you're in China, Europe or Asia. They're at your doorstep with only one call. You make it EASIER to create product lines.
Receiving inspection reports is AS FAST AS 24 HOURS. I never experienced production delays.
Cons:
You can't reach their customer support on weekends.
List of third-party quality control companies
| | |
| --- | --- |
| Third Party Inspection Companies | Services |
| Quacn | Provide inspection services,factory audit Production monitoring |
| KRT | Supplier SourcingMonitoring production quality inspection |
| Supplyia | Quality control services Product and supplier sourcing Factory auditsSupplier management |
| Chinawhy | Supplier assessmentFactory EvaluationsQuality Control |
| Intertek | Testing and inspection services Product safety testing Regulatory compliance |
| Veritell | Supply chain management Providing quality control solutions |
| PTC | Production MonitoringRegulatory ComplianceCertification Services |
| CIS | Quality control and inspection services Production inspection Pre-shipment inspection |
| V-Trust | Factory auditsSupplier evaluationsProduction monitoring |
| Inspectaman | Inspection and audit services Quality inspections Pre-shipment inspection |
| AQI | Pre-shipment inspectionsProduction inspection Pre-shipment inspection |
| SGS | Inspection and verification services Product testingSupplier audits |
| KRT audit | Quality control inspectionsLoading inspectionSupplier evaluations |
| Cis-inspections | Quality control inspectionsFactory auditsSupplier evaluations |
| Bureau Veritas | Provide inspection services, factory audit Production monitoring |
What are the Role and Responsibilities of Third Party Inspection?
Our primary responsibility is to ensure your products MEET THE HIGHEST STANDARDS. We examine the items at VARIOUS STAGES to catch any potential flaws. You PREVENT DEFECTS from sneaking through before reaching your customers.
Compliance and Regulatory Checks
We make sure that your products ADHERE to all relevant laws, codes, and regulations. This way, you operate WITHOUT worrying about LEGAL ISSUES.
On-site Audits and Evaluations
You see, it's not just about inspecting products. Our inspectors go directly to the source. We VISIT your manufacturing facilities, distribution centers, and warehouses. Giving us a firsthand look at how things work, or sometimes, DON'T WORK.
Product Quality Verification
Imagine having a partner who checks every aspect of your product. Just to guarantee its quality. WE'RE THAT PARTNER. From the smallest components to the final assembly, we double-check everything. You ensure EVERY PRODUCT leaving your factory MEETS your specifications.
How to Choose a Good 3rd Party Inspection Company?
TONS of third-party inspection agencies exist, but choosing the best one is crucial. So, make sure you choose the PERFECT FIT for your business. Think about these important factors:
1. Experience and Reputation
Go for a provider with a solid history and an outstanding reputation in the industry. The more years they've been at it, the MORE EXPERTISE they bring to the table. They are more likely to deliver QUALITY SERVICE and RELIABLE RESULTS.
2. Pricing
It's not just about going for the cheapest option here. Hence, look for a third-party inspection company that offers good quality service. Of course, your budget matters. So, opt for the one that offers a price that FITS YOUR SPENDING LIMIT.
3. Type of Inspection Services Offered
Look for a provider that matches the services you need. Few companies hire us without even confirming our offered services. So avoid making that mistake. Make sure THEY'RE EXPERTS in what you're looking for.
4. Experts in Regulations
You can't work with a third-party inspection agency that is not compliant. Whether it's safety regulations or quality standards. They should be knowledgeable. This ensures that YOUR PRODUCTS MEET all the necessary requirements. And avoid compliance issues and potential roadblocks.
Inspection, Supplier Audit, and Product Testing in China & Asia
We focus exclusively on QUALITY CONTROL. Today, hundreds of clients worldwide have selected to trust Leeline Service as their supply chain management partner.
People Also Ask about Third-Party Inspection Company
What is the difference between 2nd-party and 3rd-party inspection?
It all goes down to the person doing the inspection. In a 2nd party inspection, it's someone YOU KNOW AND TRUST. It either be your own team or someone directly linked to your business. But in a 3rd party inspection, you use an INDEPENDENT third-party company. 
How do you do a third-party inspection?
You basically HIRE a third-party inspection agency/company. They'll come in and check out YOUR PRODUCTS or YOUR SUPPLIERS. The best part? All follow industry standards and use various tools and techniques. Making sure everything meets the required quality and safety standards. 
What are the benefits of third-party inspection?
There are actually too many to mention. But here's the top three. First, you get an UNBIASED ASSESSMENT of your products. Which helps you make informed decisions. Second, it BOOSTS your product quality and safety. And third, it PREVENTS ISSUES like product recalls or poor supplier performance. 
What's Next
Third-party inspectors are your ultimate shortcut to SUCCESS. They ensure your products are nothing less than FLAWLESS. And meet the HIGHEST STANDARDS OF QUALITY. No more WORRYING about inconsistencies or defects. We are here to BOOST your profitability smoothly and trouble-free.
Ready to unlock the potential of your business?
Get in touch with Leeline! Our team is ready to help you achieve the QUALITY CONTROL and SUCCESS you deserve
Do you want ship Goods from China To Global?
Hey, I'm Sharline, co-founder of Leeline. We've helped 5000+ customers shipping from China.
Do you want a better price on shipping?
We are sorry that this post was not useful for you!
Let us improve this post!
Tell us how we can improve this post?